Get Avu-Ready with These 7 Fashion Looks!
Fashion stretches beyond trends, designers and brands. Particularly in Sri Lanka, the fashion industry offers a variety of all your trendy, fashionable choices with an eccentric cultural twist, that you can style for almost any occasion. And that's what makes our style so special, it gives you the freedom to be and experience yourself in the  most bold or subtle way you choose to and everyone will applaud you for it. It's also one of the best parts about Avurudu. Avurudu Fashion looks are a downright serve. From your Redda hattes to Batik Sarees, your options are endless. 
Let's take a look at the Top 7 Fashion looks Daraz has in store for you to look Runway Ready this Avurudu!
Kandyan Saree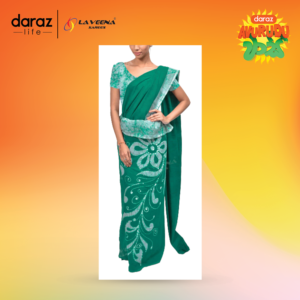 This Ranks number one in Avurudu Fashion looks. Alongside Redda Hattes, Kandyan Sarees are a fashion statement in the Sri Lankan fashion industry. Not only limited to Avurudu Celebrations, Kandyan Sarees are worn by some ladies for work, school or to simply any occasion throughout the year. So your Kandyan Saree won't just be sitting in your closet after Avurudu, it'll make its way around the clock.
Kandyan Sarees are a beautiful Avurudu look to opt for, simply because of it's elegant and sophisticated look. It's also colorful, bright and ornate and is sure to make you stand out from the crowd this festive season. 
Batik Sarees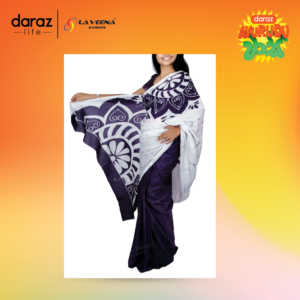 The Beauty of Batik Sarees are self explanatory. These are the most artistic and magnificent of Saree choices, and are usually worn by Women across the country when celebrating special occasions. And an occasion where a Batik Saree is worn, is sure to be a topic of the night. The best part about Batik Sarees in Sri lanka, is that most of the designers allow you to customize them to your preference. The colors, the patterns, beads and the works.
And in the spirit of outdoing ourselves, Batik Sarees are an ideal go to Fashion look for Avurudu this year. Fashion tip : Maintain Batik Sarees with care and over washing can result in fading of color 
Avurudu Wear Men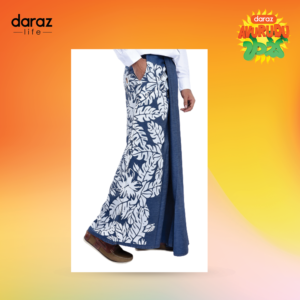 Similar to Kandyan Sarees, Sarongs are also a fashion piece that's taking the Sri Lankan Fashion industry by storm. Initially designed for Men, Sarongs have now evolved into becoming a staple fashion choice for Women too. But for Avurudu, Men can't go wrong with a good sarong. The choices for Sarongs on daraz.lk are endless, you can find them in various sizes, patterns, fabric and designs you've never seen before.
But what's better is that similar to sizes, they too are customizable. Shop from a wide range of eccentric and trendy sarongs to upgrade your wardrobe this Avurudu with Daraz. 
Printed Skirt and Blouse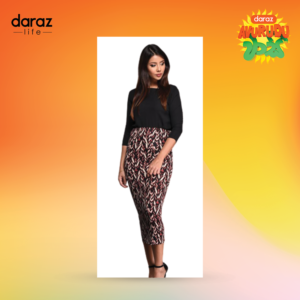 As stunning as your various traditional Avurudu options are, some occasions simply call for a more sophisticated and formal look, whether it may be a meeting, board room conference or simply an office with a strict dress code, all of which takes away the whole cultural aspect of your outfit. But not to worry, because this Avurudu we have some loopholes for you , so that you can still carry a little bit of culture, throughout the day. Our simple solution to that is a printed skirt and blouse.
It may not be a redda hatte or a Kandyan Saree, but the prints still make way for you to accommodate a little tradition and complete your ensemble giving you a taste of the festivities. To shop this stunning printed skirt and blouse combination at your favorite and most reliable online shopping store in Sri Lanka, click here. 
Avurudu Jewelry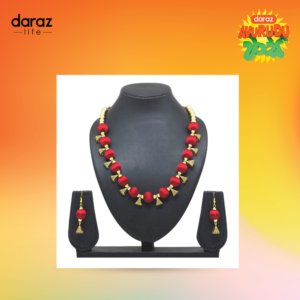 In relation to our Avurudu Fashion looks for you to bag this festive season, a good set of accessories to pair with them can't go overlooked. necklaces , earrings, shoes, hair accessories etc are staple pieces for you to add to any look to fully complete your ensemble. For Fancier Avurudu Fashion looks, like the Kandyan Saree or Redda hatte, simple, solid colored earrings or pearl necklace and earring matches will do the trick. For moe formal, work related Avurudu wear, a solid necklace with bold earrings,  like hoops or jumkas are a must-have.
Nevertheless, whichever option you go for, get them accessories girl! Trust me you won't regret it. 
Mens formal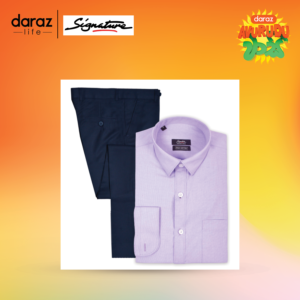 Similar to the obligations of womens wear in a workplace, the same can apply for men too. Not all workspaces are lenient or flexible to the extent of letting you roll in, in a sarong on a wednesday afternoon. Or certain Avurudu occasions may call for a more formal dress code to maintain professionalism, and thus the formal shirt and pants combination showcases itself. Yes, it may sound boring but don;t fret, because to keep in line with the Avurudu theme, you can go all out with a flashy tie to complete the ensemble.
Silk Sarees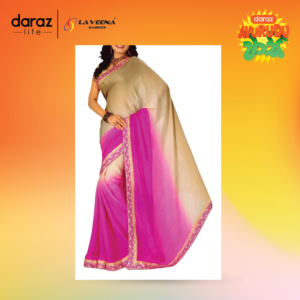 As we all know, silk sarees are known to be the most beautiful sarees in the world. Silk sarees often come with a quality and an elegant look within. It is also known as the softest material in the saree fashion industry. So if you're in for a long and activity packed avurudu then silk sarees are your best fashion look to go crazy and be comfortable and composed at the same time. You're also in luck, because daraz.lk offers a variety of silk sarees for you to choose from. Shop for your Avurudu Fashion looks today!
Shop for all your favorite fashion looks from Daraz this Avurudu Wasi where you can get up to 85% OFF on all your favorite brands like LiCC Jeans, ASUS, Laveena Sarees, Signature and more. Download the daraz app and turn your push notifications out to not miss out on all the amazing deals and vouchers. Download the app now and get ready to shop till you drop!