Enjoy remote learning with Savings on School Supplies online Sri Lanka
With the current situation, students will most likely have to continue learning remotely for a while. However, the good news is that a chance to get massive savings on school supplies online will help you and your kids get through distance learning as smoothly as possible. In addition, it's an opportunity to get the best stationery at affordable prices. Also, if you are following the new norm of working from home, it's about time you acquire some essential stationery. So, if you are ready to stack up on your stationery for the year, now would be an ideal time. How so?
Daraz is celebrating its 5th Birthday! And, Daraz would like to celebrate it by giving their customers a chance to wish for anything on the Daraz platform. So all you have to do is add your favourite product to the cart. You can be one of the five lucky winners that get their wish come true.
Daraz Birthday Sale begins on the 7th of October. So, if you are looking for Savings on School Supplies online, you can get up to 50% off. Furthermore, you can get an additional 12% off when you use a bank card. So, you get discounts on top of discounts! There are many more giveaways and surprises, so don't forget to download the Daraz App and browsing the app now.
So, let's take a look at the stationery available during the birthday sale.
Books
Books to take down notes is a staple in any school book list. You can save big on Note Books, art books and Single ruled CR books when you shop with our Flagship brands such as ProMate.
Instrumental Boxes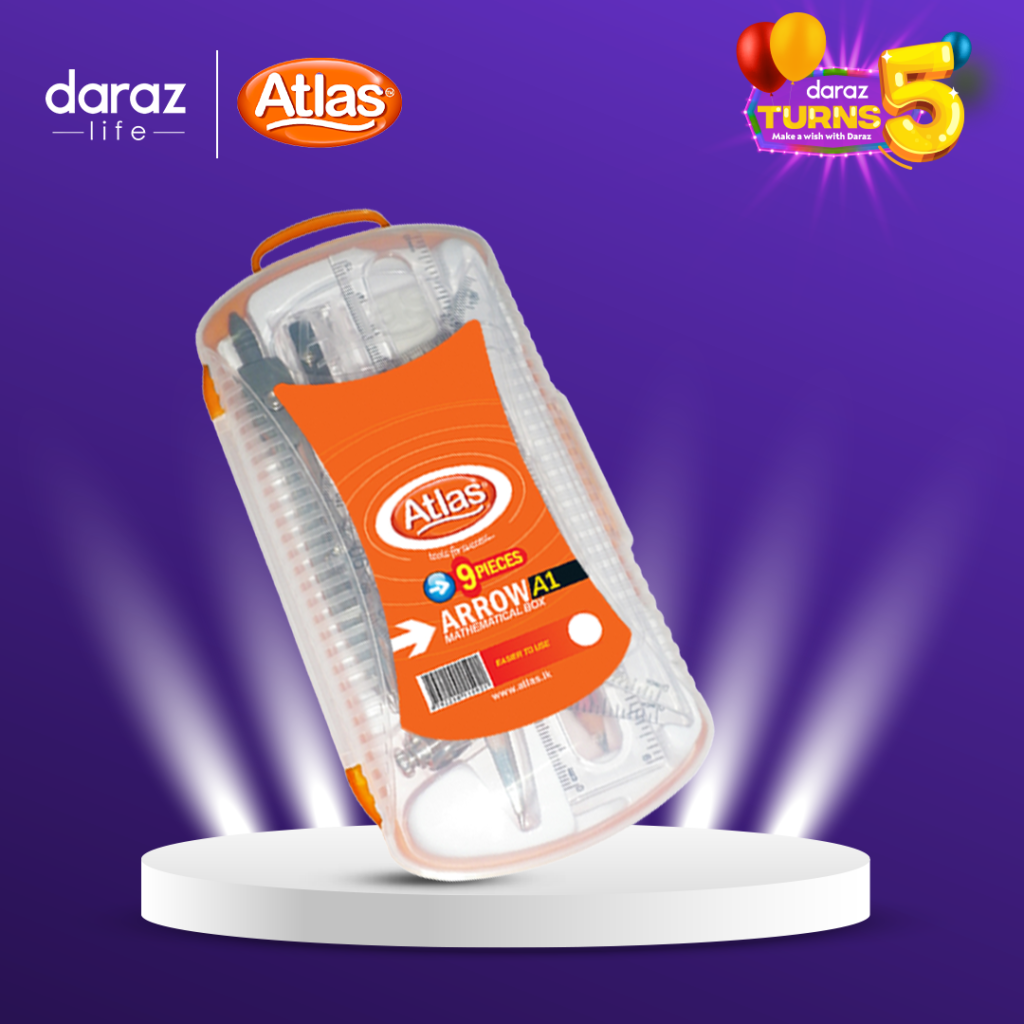 An instrumental box is a must-have item in every middle school child's school supplies box. It not only comes in handy to draw tangents for subjects like Math, but it can be used by anyone for measurements and drawing circles, etc. Check out Atlas to get your instrumental boxes and other essential stationery that your child needs.
Coloured Pens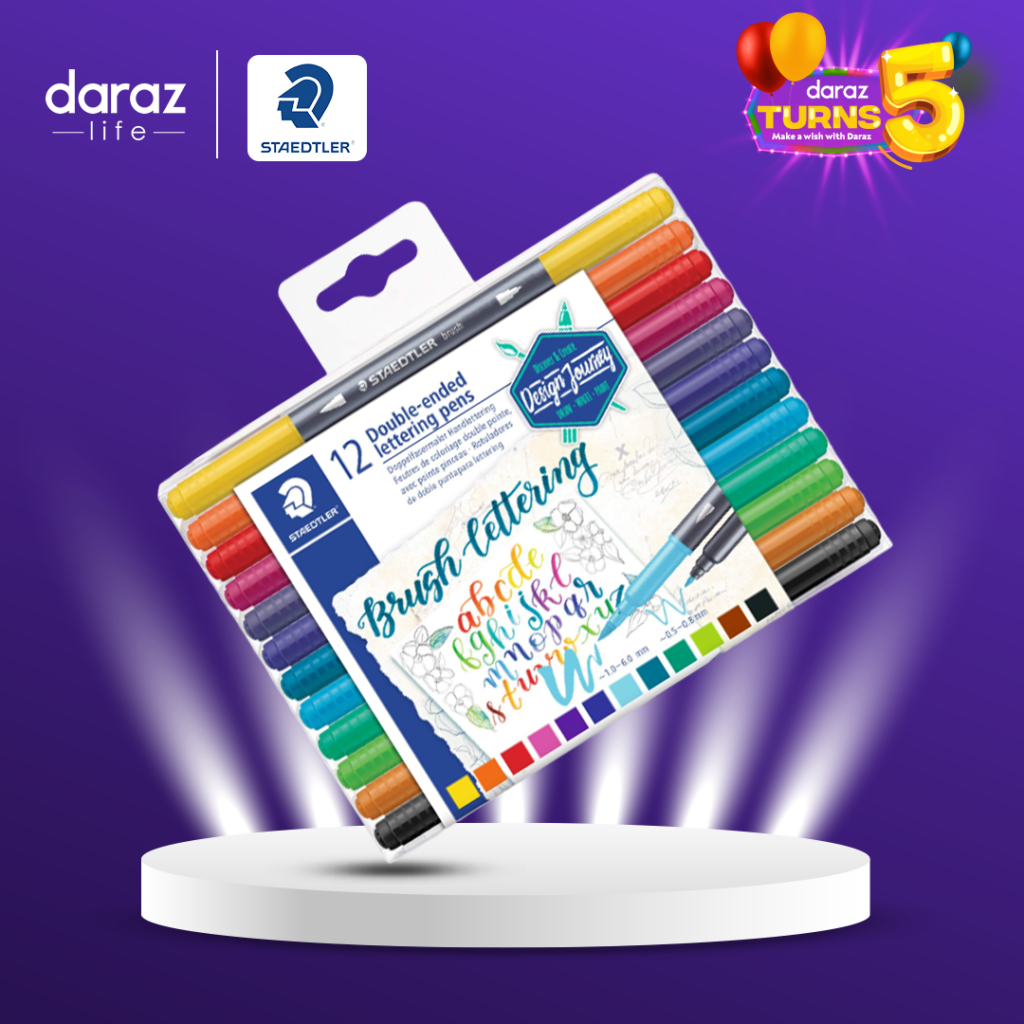 Don't we all enjoy adding some colour to our books? In addition, it allows to underline or highlight important points to keep in mind. Browse through the selection of coloured pens, pencils, markers, crayons and craft supplies on the Staedtler flagship store on dMall. Shop on dMall for 100% original products.
Whiteboards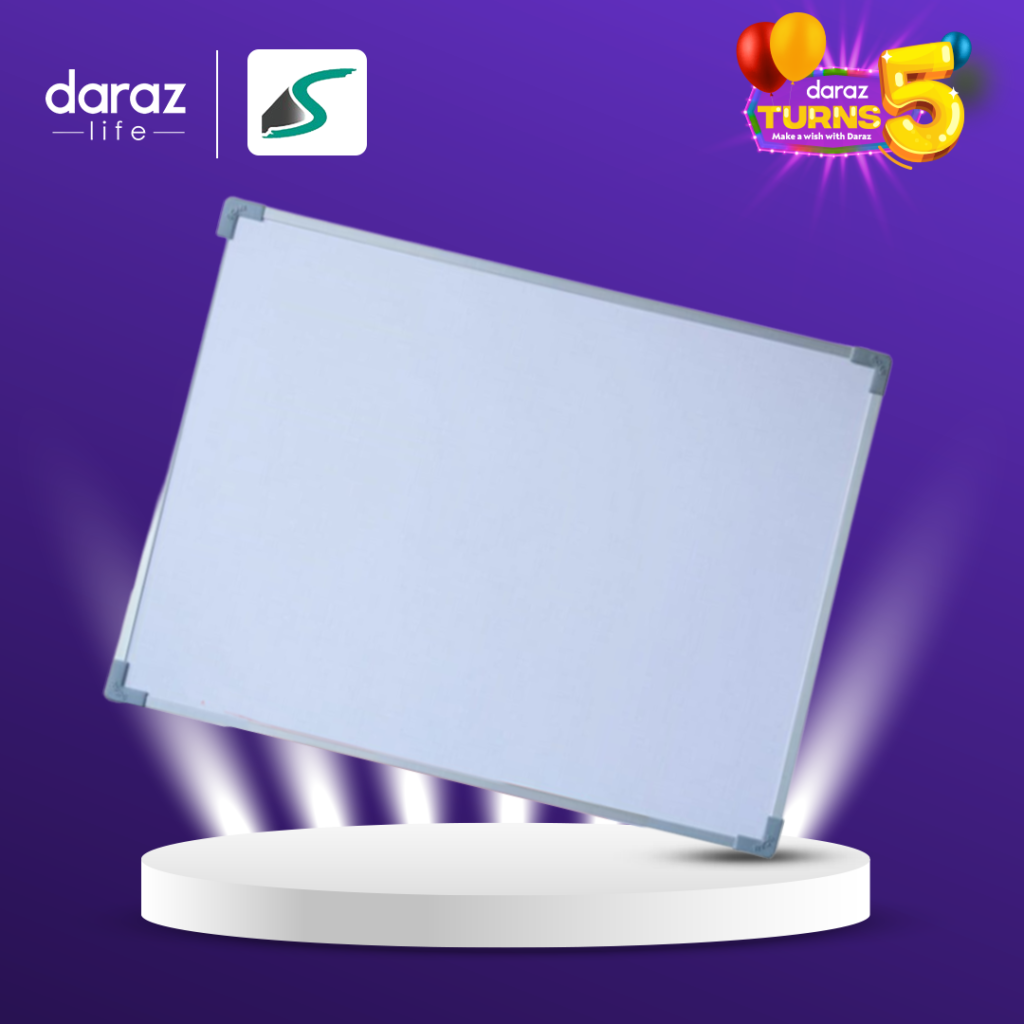 Whiteboards are great spaces for brainstorming ideas, solving equations, or even teaching your children. If you don't have a whiteboard already, check out Scan Lanka to purchase a whiteboard and other learning accessories online. Furthermore, you can get it delivered right to your doorstep.
Ball Pens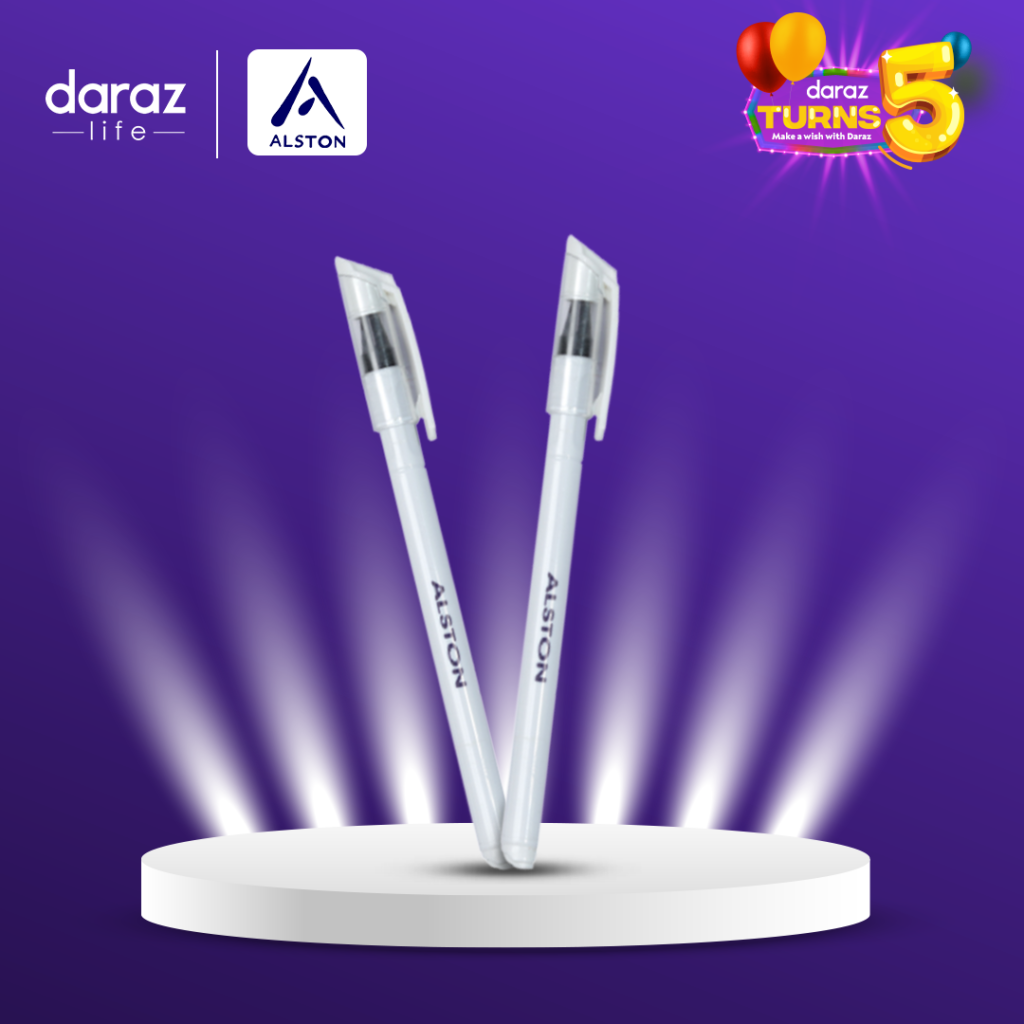 Here is another staple stationery item that is a must-have in every student, parent and everyone else's stationery box. Get great deals on pens and other essential stationery items such as files, folders and notebooks from Alston Stationery.
Crafts and Puzzles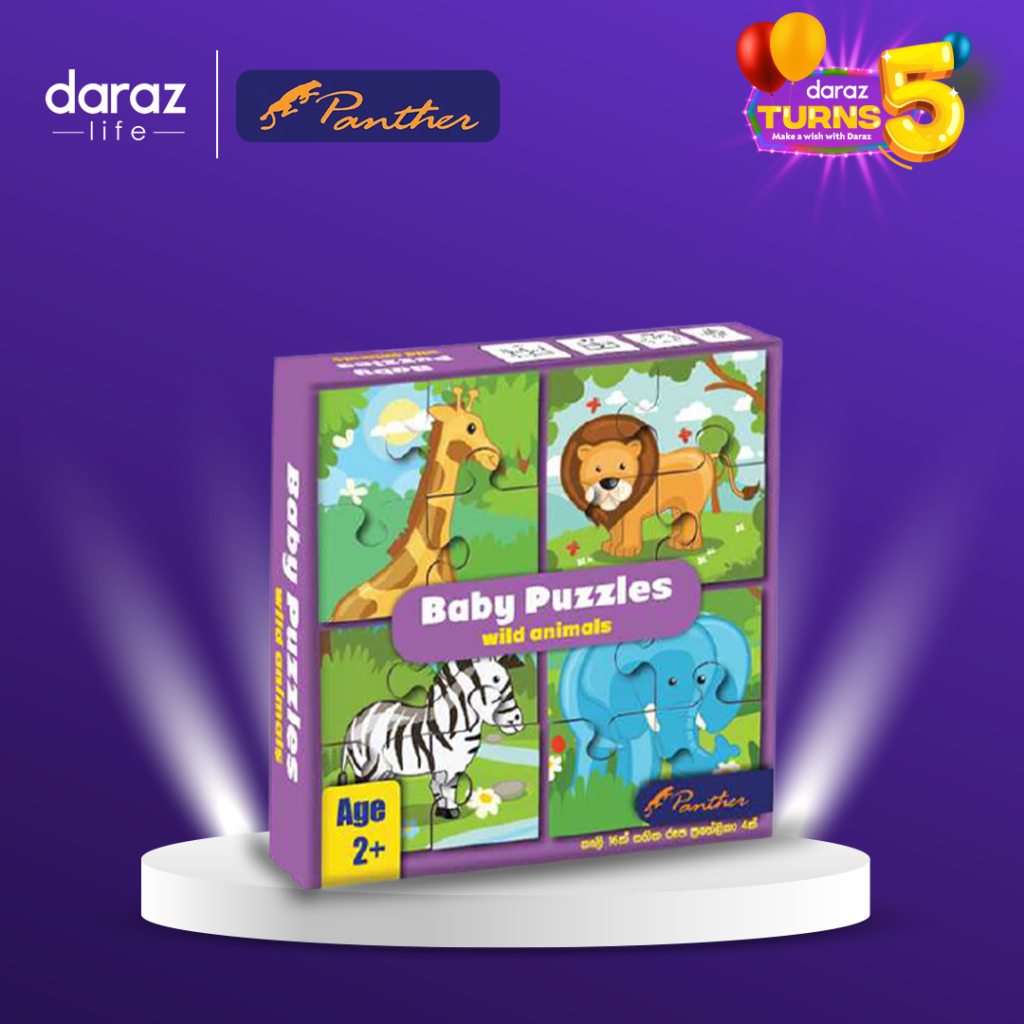 Keep your little children occupied while learning remotely with crafts, puzzles and many other learning activities. You can get amazing discounts on book holders, folders and stationery items required to do arts, crafts and other children's learning activities at Panther.
Fountain Pens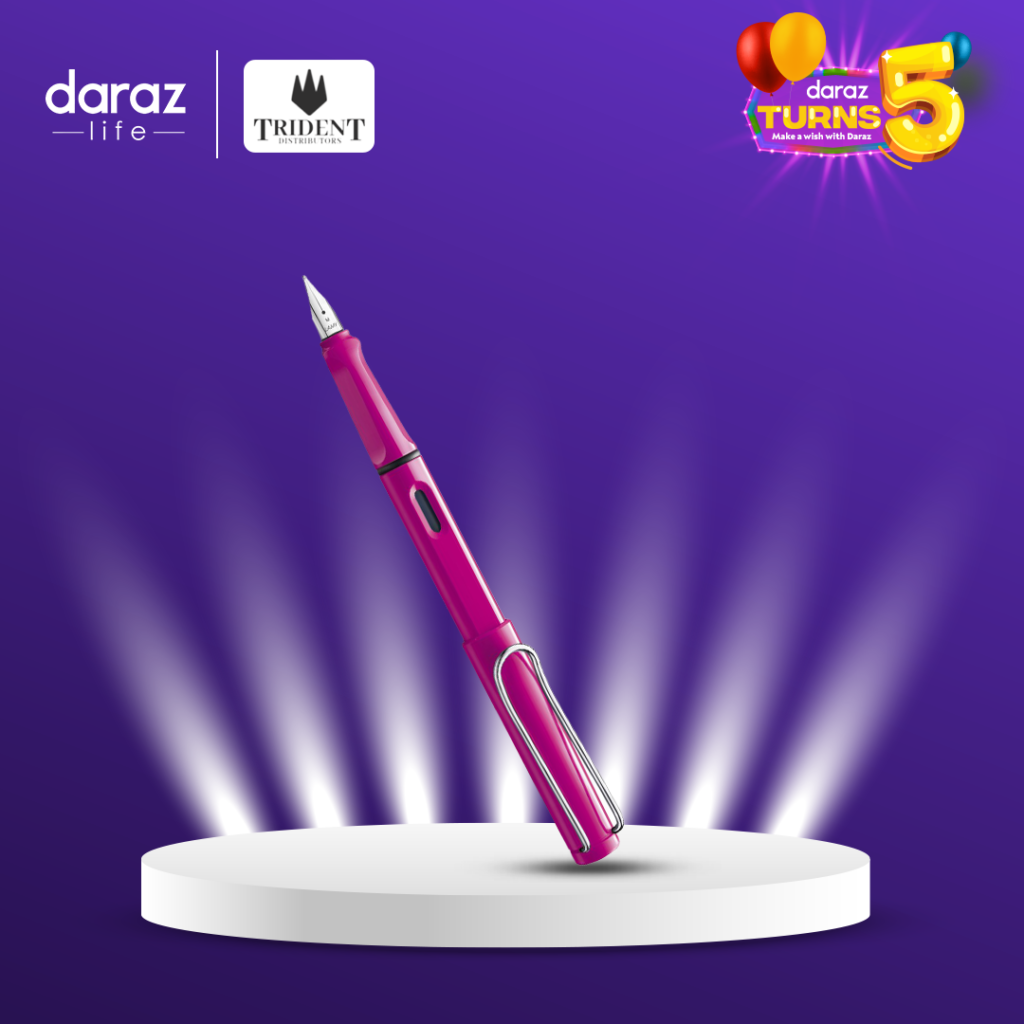 If you are learning cursive writing or calligraphy, selecting the right fountain pen can save a lot of trouble. Furthermore, you now have the opportunity to shop for good quality fountain pens and ink online. Take a look at the fountain pens and ink available on Trident. They have a reputation for manufacturing and distributing some of the best fountain pens in the world.
Coloured Pencils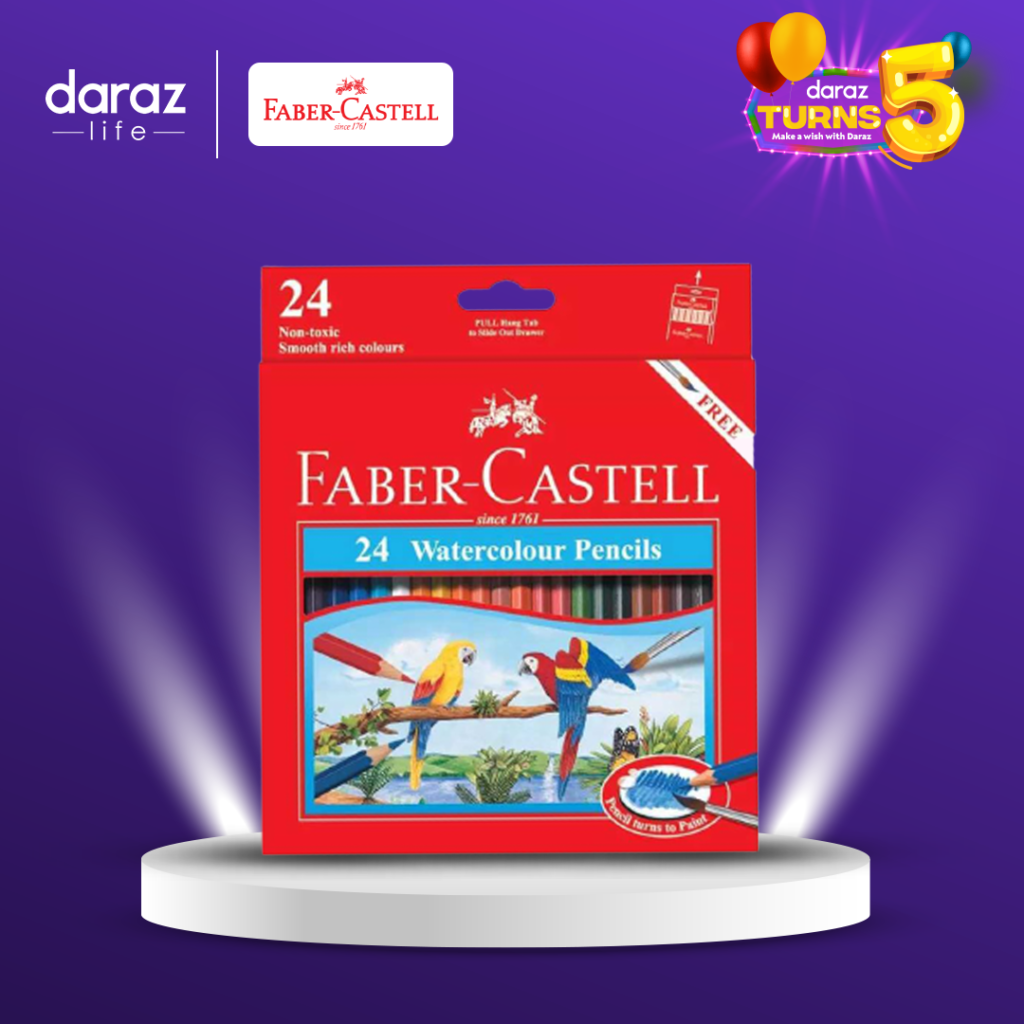 Keep your kids busy with colouring activities while they learn remotely. Get all your requirements for coloured pencils, pens and markers from world-renowned Faber Castell.
Purchase All your Stationery & Craft Supplies at the click of a button during the Daraz Birthday sale. Get the the best deals, price drops and free shipping offers from best brands such as ProMate, Staedtler, Atlas, Scan Lanka, Alston Stationery, Panther, Lamy, Best Paper, William penn, Faber-Castell, PILOT, and  Trickledown Private Limited . Don't miss out on the best stationery shopping experience in Sri Lanka.
If you love stationary, be sure to checkout our post; Shop All The Finest Stationery, Tools & Hardware in One Place!