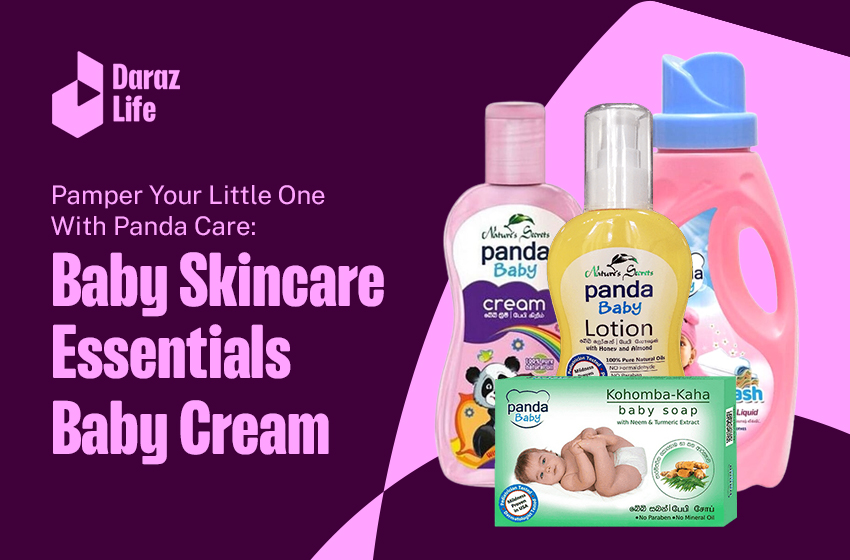 Pamper Your Little One With The Best Baby Care Products
Choosing the best baby care products for your little bundle of joy is a vital part of the parenting journey. So, continue reading to understand why it's important to use the best baby care on your little tot's gentle skin.
Are you trying to decide on the best baby care products that are gentle on your little one's skin? We are here to make your life easy by listing out some of the essential baby products that can nourish and protect your tiny tot's skin.
Which Skin Products Are Best For Newborn Baby?
A baby's skin is much thinner than an adult's and also has less melanin, less natural moisturizing factors, and fewer lipids than an adult's skin. Baby skin also loses moisture at a much faster rate, meaning that your baby's skin gets dry faster.
This means that your baby's skin barrier function is not yet mature, and is much more delicate and vulnerable than your skin. Therefore, your baby's skin needs extra special care to prevent it from getting damaged, irritated, or infected. Therefore it's essential to use mild new born baby products that are gentle on the baby's skin.
Below, we have listed a baby care products list to make your life easy in choosing the right baby products for your munchkin. The best part is they are locally manufactured to suit the Sri Lanka climate and our skin types.
Baby Products Online Sri Lanka That Is Best For Infant's Skin
| | |
| --- | --- |
| Name of Product | Baby Care Products Price in Sri Lanka |
| Panda Baby Panda Baby Cotton Buds – 75 Sticks 75 Sticks | Rs. 80 |
| Panda Baby Soap | Rs. 195 |
| Panda Baby Talc | Rs. 109 |
| Panda Baby Shampoo–Bees Honey 100ml | Rs. 172 |
| Panda Baby Panda Baby Lotion with Pomegranate & Olive 100ml | Rs. 200 |
| Panda Baby Cream – Aloe Vera 100ml | Rs. 250 |
| Nature's Secrets Panda Baby Wash with Gotukola 100ml | Rs. 280 |
| Panda Baby Cologne – Floral 100ml | Rs. 299 |
| Panda Baby Natural Baby Oil-100ml | Rs. 340 |
| Nappy Wash 500 ml | Rs. 450 |
Without further ado let's take a look at the type of skincare products you should use to nurture and protect your baby's skin.
Baby Soap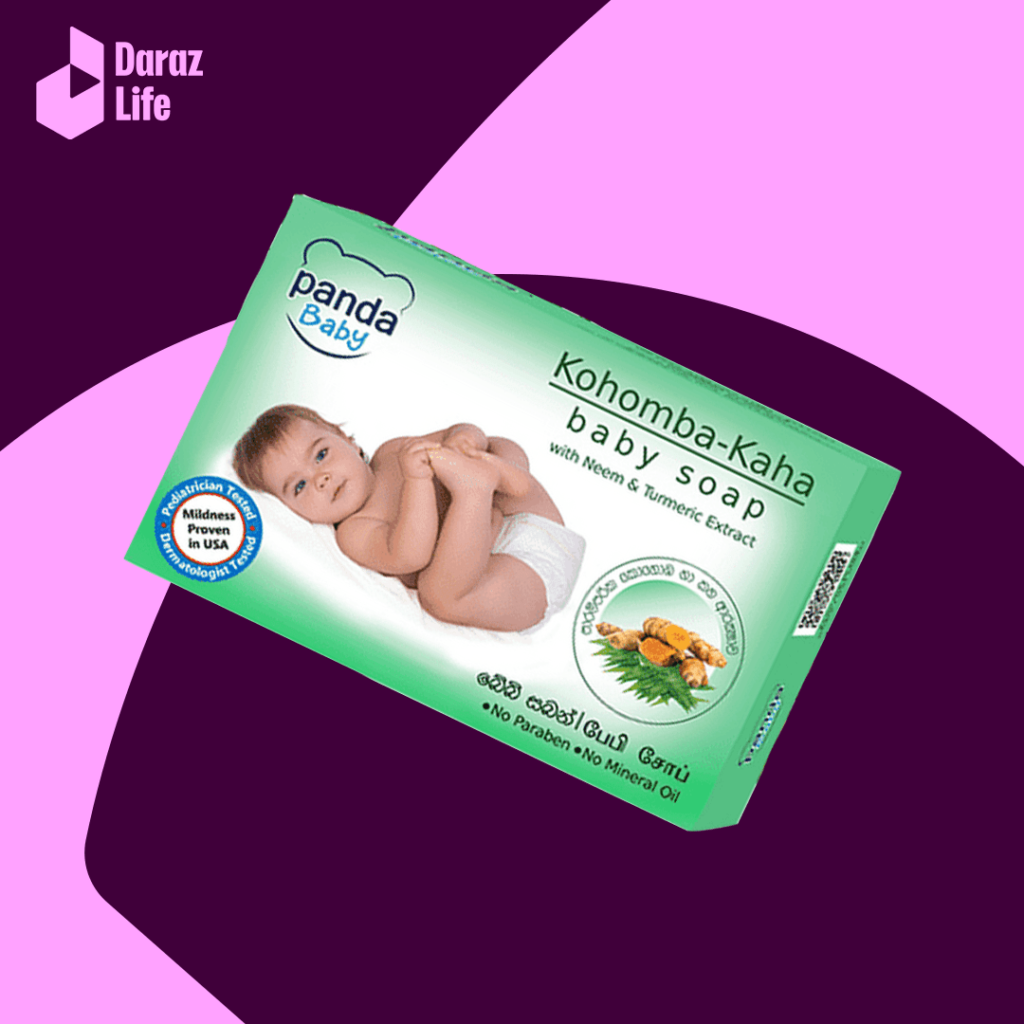 Your baby's delicate skin requires gentle products which would not irritate his or her sensitive skin. Therefore, using regular soap is not the smartest thing to do. After all most soaps for adults are manufactured to dissolve the oils which cause body odour. And babies do not have this problem.
Therefore you must use soaps that are specifically formulated to clean babies' skins without drying or irritating the skin. Panda baby has curated baby soaps infused with herbal essence to nourish your baby's skin without drying it.
Baby Wash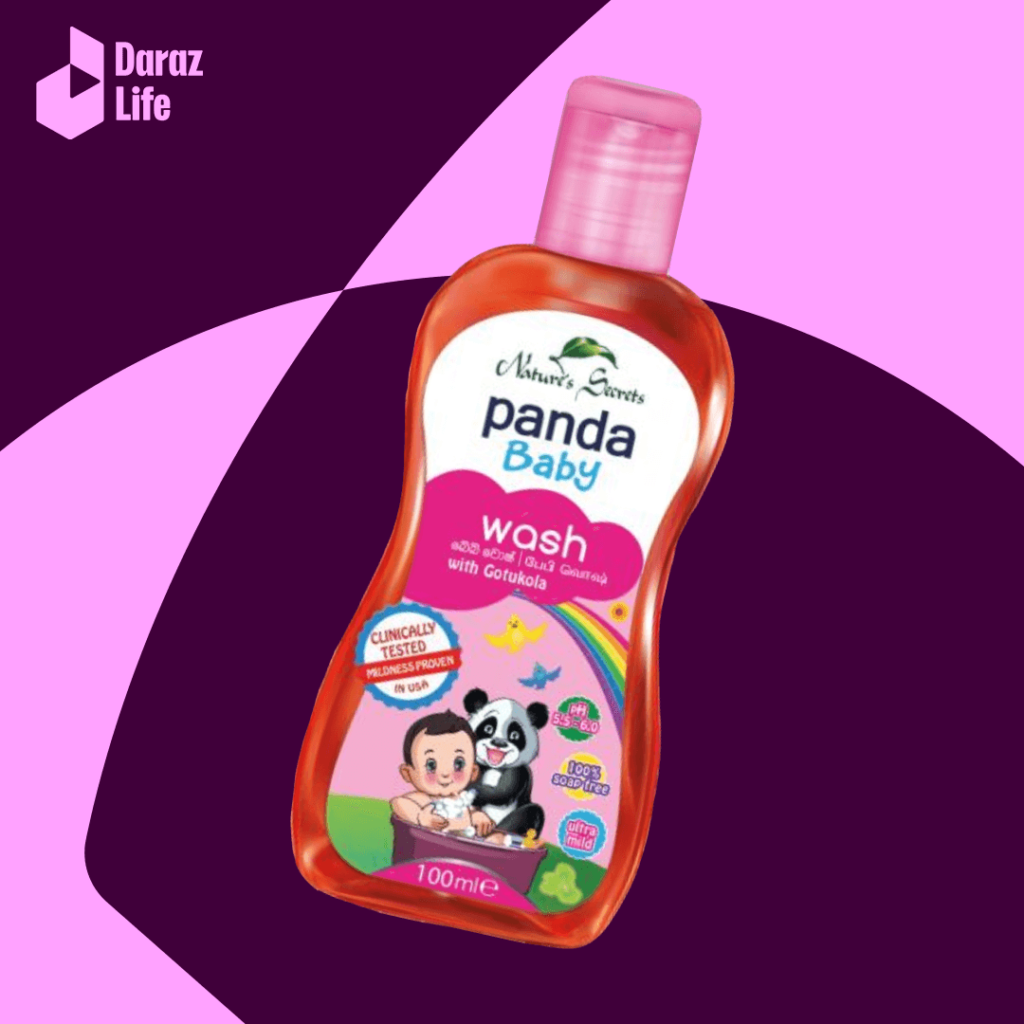 Baby Wash is an alternative to baby soap. Body wash for babies makes bathing the baby simple, quick, and enjoyable for both mother and the child. It's easy to use. In addition, if you are taking your little one on a trip carrying a baby wash is way more convenient than carrying a soap box. Furthermore, Panda baby wash is infused with herbal goodness to ensure the best for your little bubs.
Baby Shampoo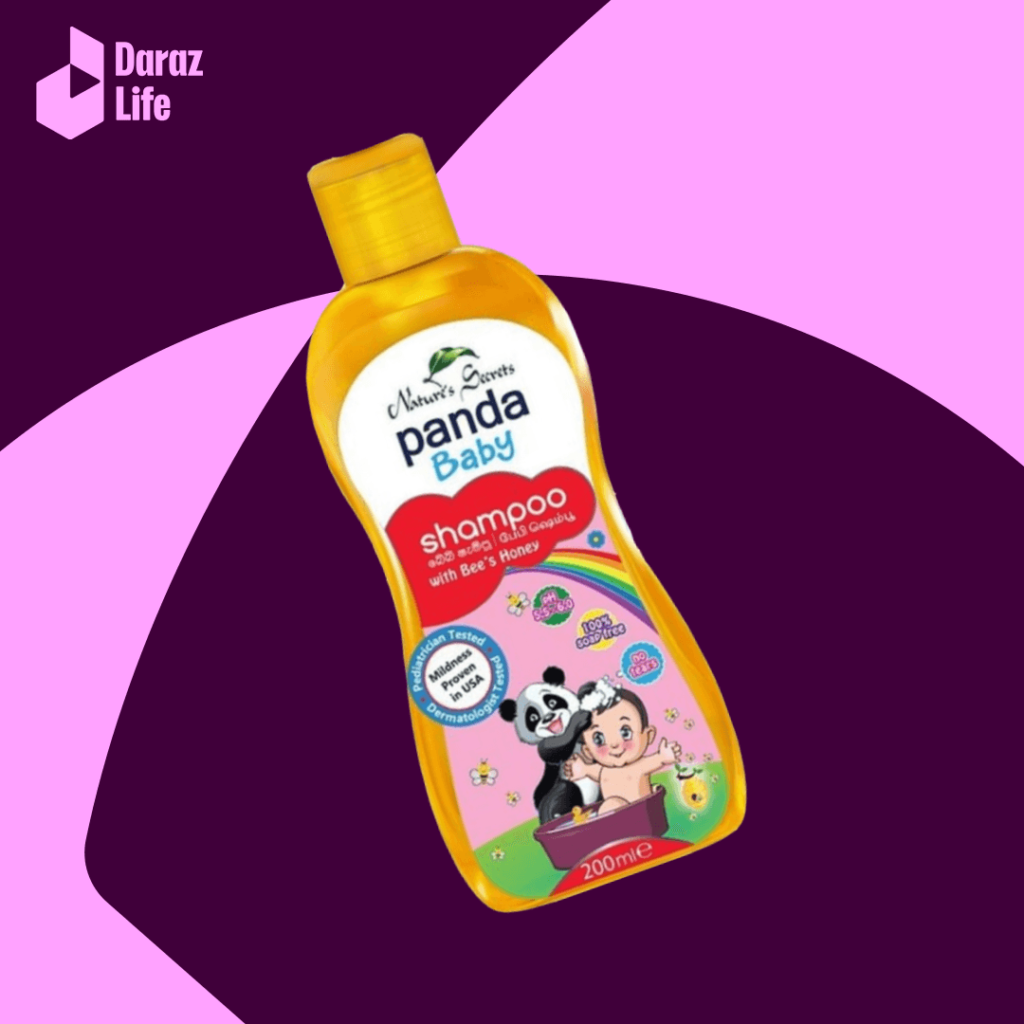 In the early weeks right after birth using water is sufficient to wash baby's hair. However, when your baby's hair starts growing after a couple of weeks it is advisable to use baby shampoo to keep the hair clean.
Around 4-6 weeks you can use a pea-sized drop of baby shampoo to clean your little one's hair. As they grow older you can use a little bit more. Always keep in mind to use a shampoo that does not have harmful ingredients that can cause irritation to your baby's skin. Panda baby shampoo is carefully formulated and avoids the use of harmful chemicals that are harmful to the skin. That's why it has earned a reputation as one of the best baby products in Sri Lanka.
Baby Cream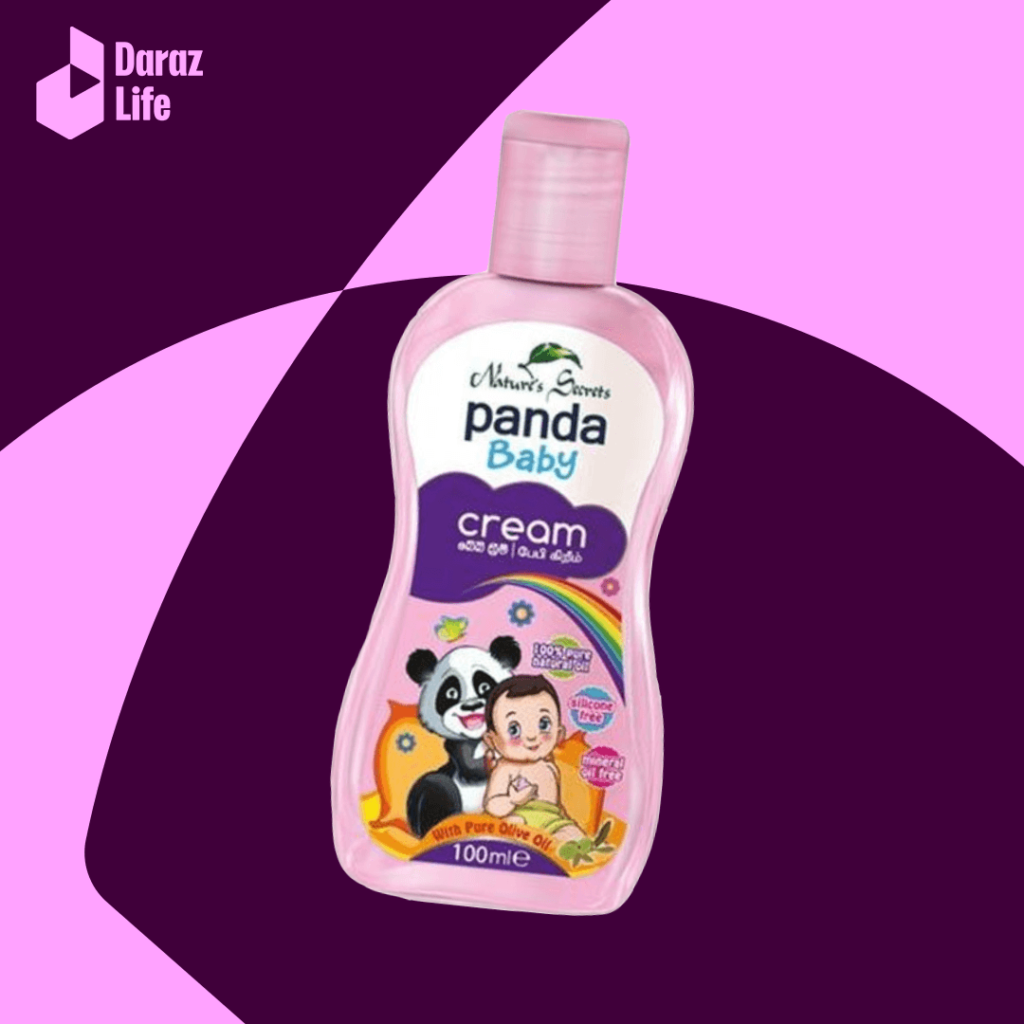 Washing can cause dryness in the skin. Therefore, right after bathing and wiping down your little munchkin, it's best to put some baby cream on their skin. However, since the baby's skin is delicate using any cream would not do. Certain creams formulated for adult skin can cause allergies and other issues in children's skin. Hence it's important to use baby cream that does not harm their sensitive skin.
Panda Baby cream is clinically tested for mildness, and dermatologist tested to ensure optimum quality and safety for your kiddos. Also, they offer the lowest baby products price in Sri Lanka.
Baby Lotion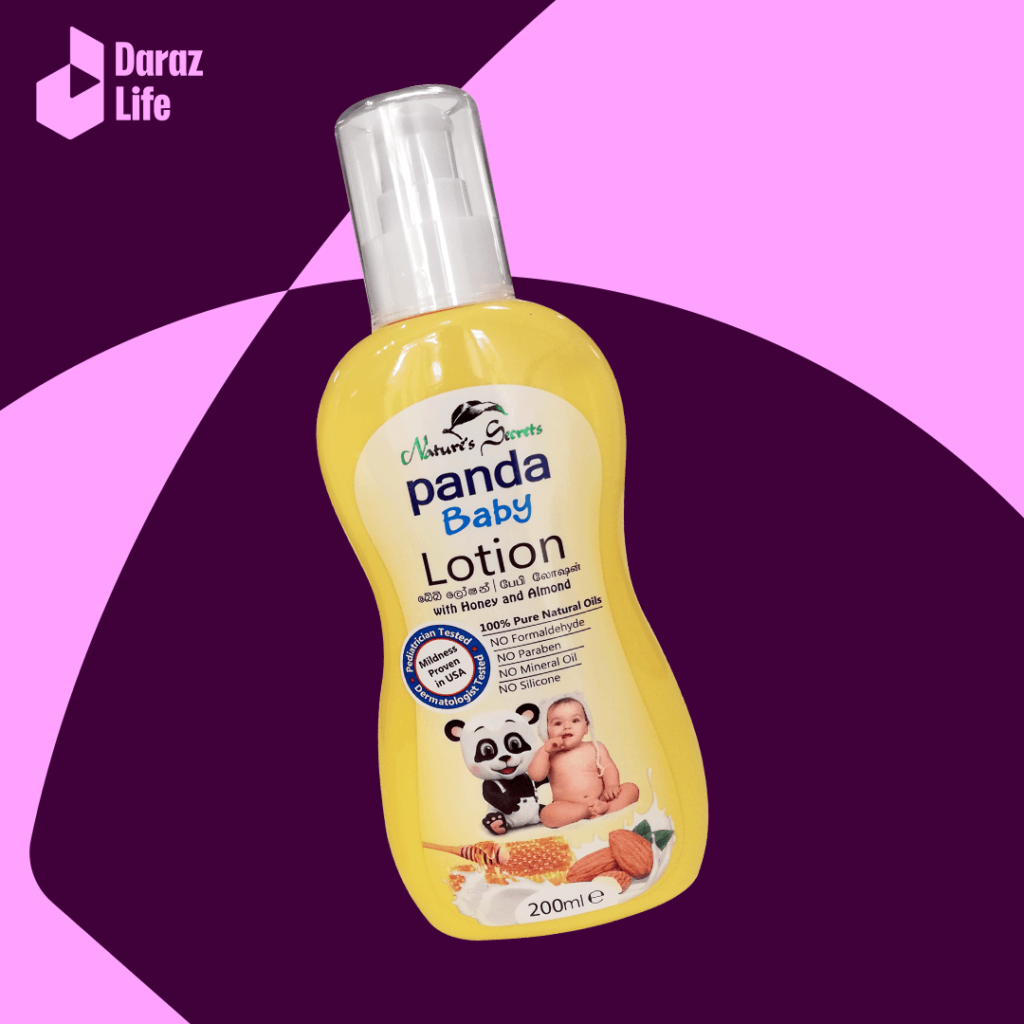 Baby lotion is an alternative you can use instead of baby cream. The lotion has a less dense consistency and is therefore easy to apply. Furthermore, they can lock in the dampness of the skin and prevent overdrying. Panda baby offers two lotion options, Honey and Almond and Pomegranate and Olive, all of which are ingredients that can keep the suppleness of your baby's skin.
Baby Cologne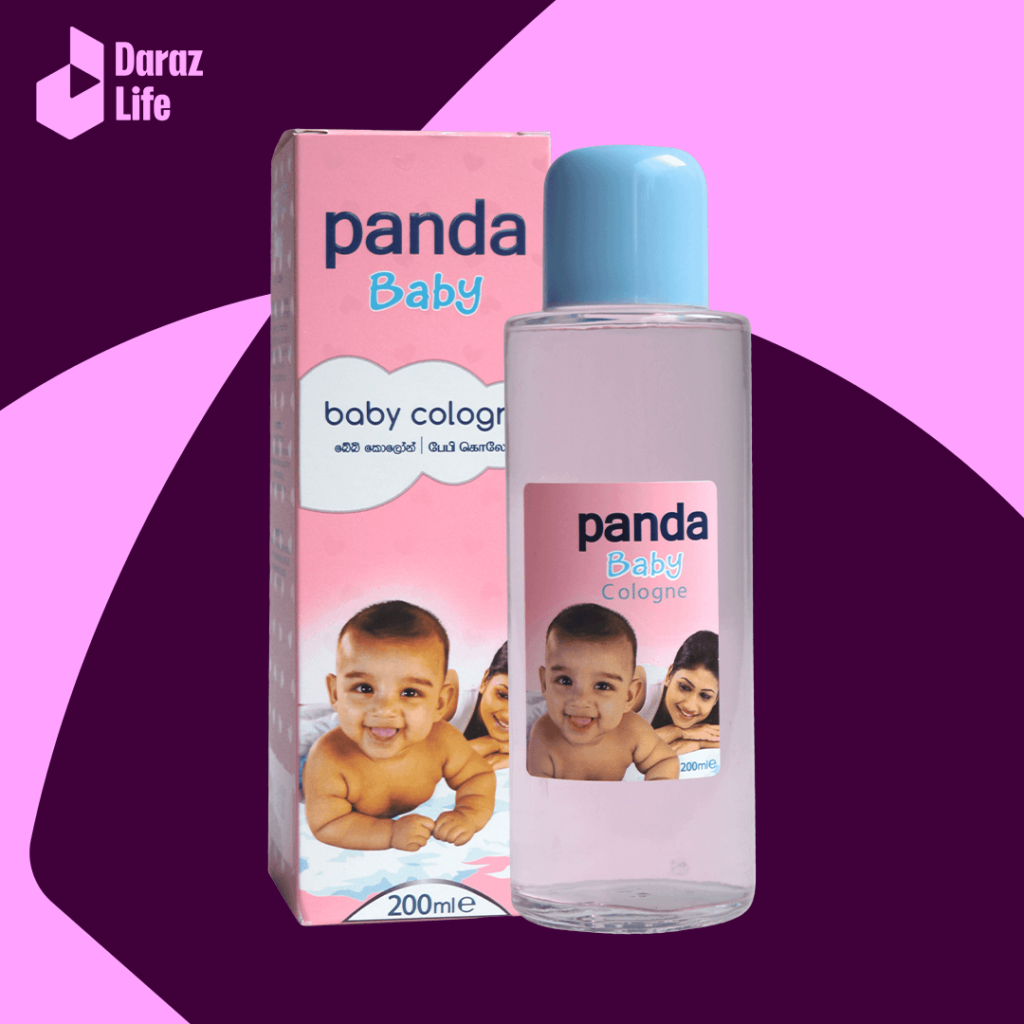 The natural baby smell can warm anyone's soul. However, moms love to keep their babies smelling nice and fresh through nappy changes and feeding accidents which are a part of the package of parenthood. So, if you want to keep your baby smelling nice all day long try Panda baby's range of baby cologne fragrances.
Baby Talc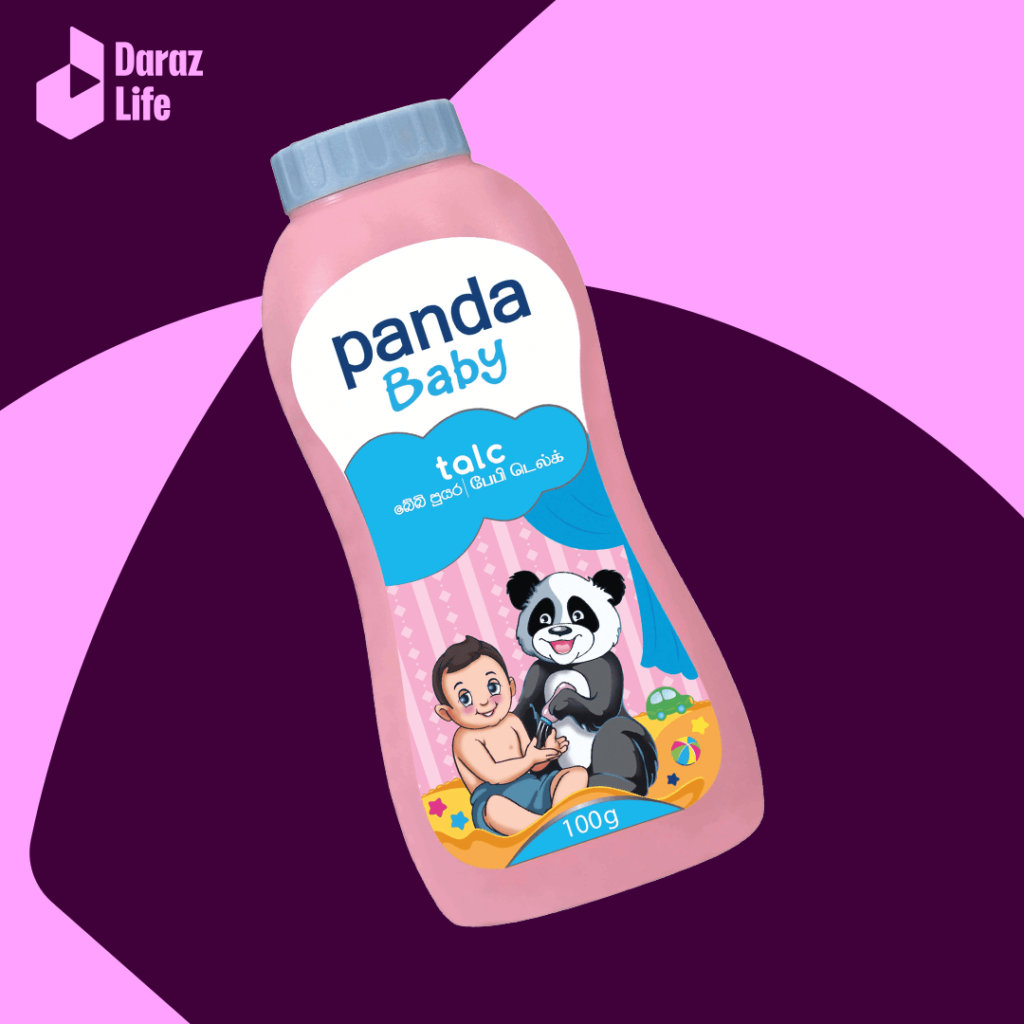 Extensive scientific research has shown that it is safe to use talc on babies. Talc is a mineral that occurs naturally. Because of its delicate nature, it is ideal to use for babies. It's ideal to use to prevent nappy rashes and other types of rashes which can occur due to skin-to-skin friction. Panda baby talc is perfect to use after a diaper change or right after a bath to keep your baby feeling fresh.
Baby Oil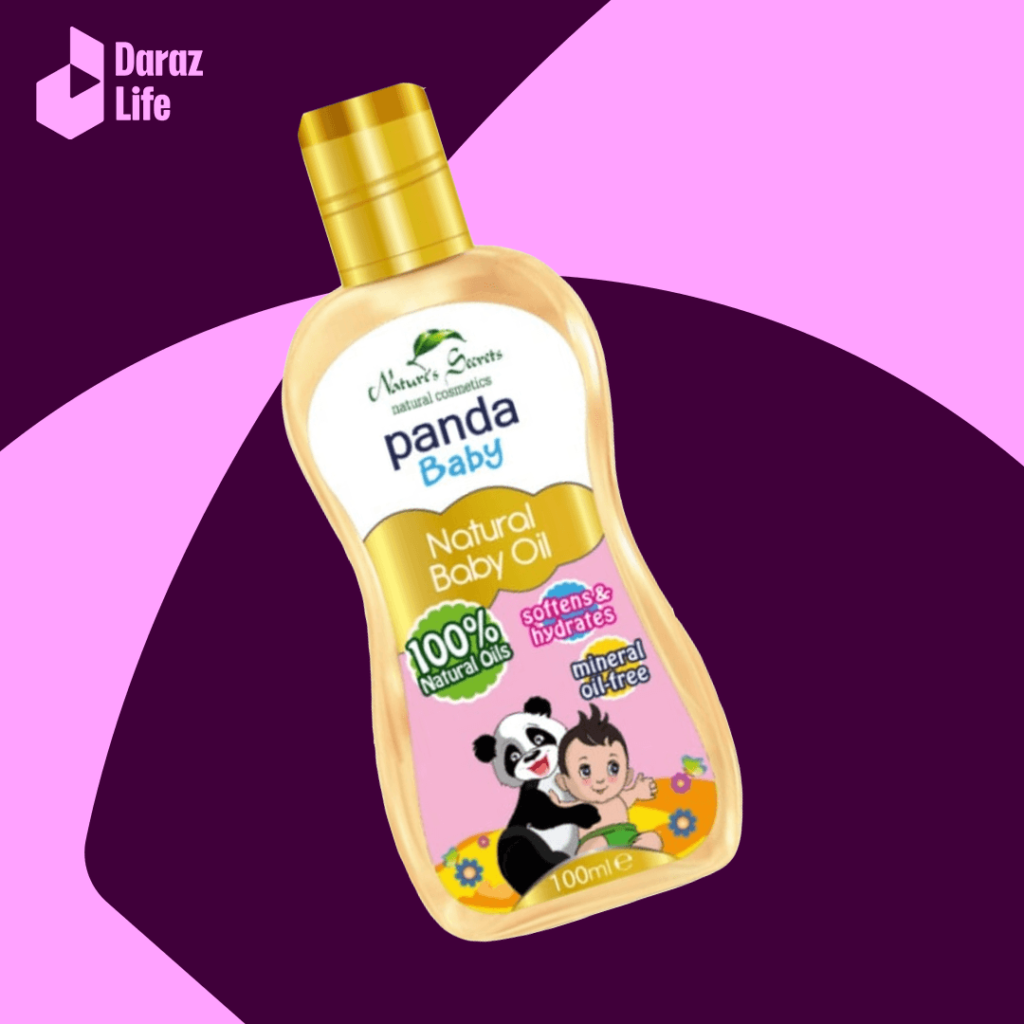 Baby oil can be used for more than helping the growth of a baby's hair. You can use baby oil to massage your baby or if your baby has extra dry skin, it's ideal to moisturize and smoothen the skin. Next time when you plan to do baby products online shopping in Sri Lanka, make sure you get your baby a Panda baby oil. It's one of the most certified brands in the country and their products get tested for mildness in the United States.
Baby Cotton Buds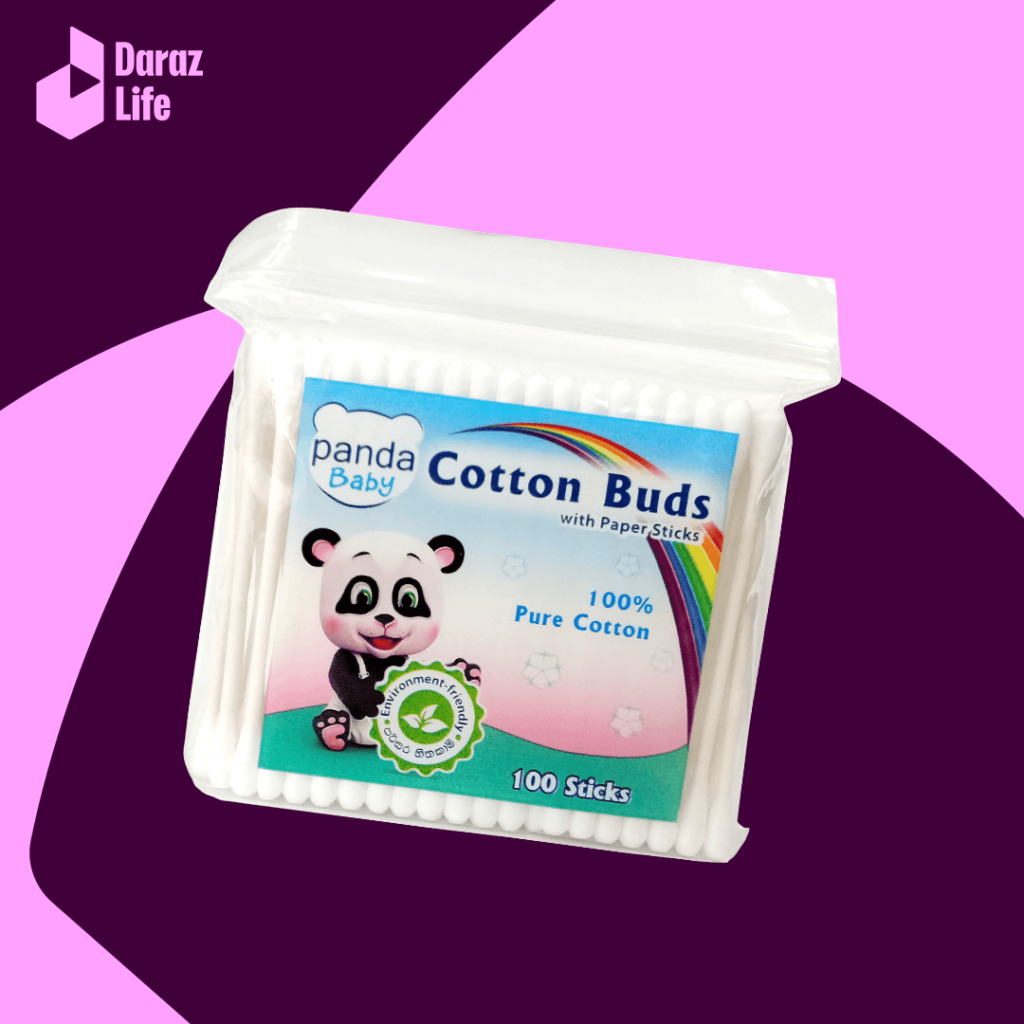 When your child is an infant it's not advisable to clean inside his or her ears. However, since the skin around their ears is very gentle it's important to use a gentle cotton bud to clean behind the ear and the outer part of the ear. If you are searching for soft and mild ear buds to clean the exterior of your baby's ear we highly recommend using Panda baby cotton buds.
Baby Nappy Wash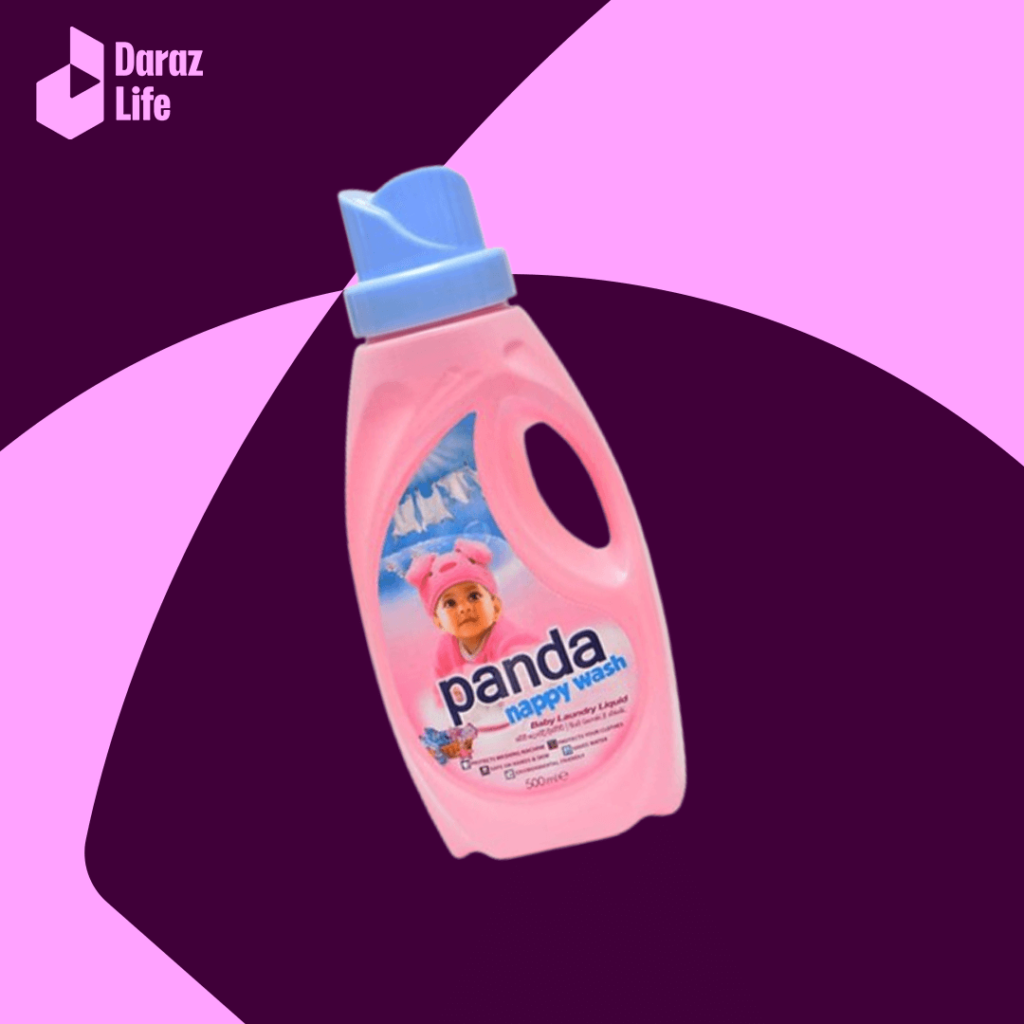 Using baby washing liquid to do your little one's laundry help with eczema or any other allergic reactions that can damage their sensitive skin. Additionally, Panda Nappy Wash is extra gentle on baby's delicate clothes. Furthermore, it helps to keep their clothes soft and smooth and also the Panda Baby Nappy Wash price is quite reasonable. Therefore, next time you look for baby laundry detergent in Sri Lanka make sure you choose Panda Baby nappy wash.
Hope this blog helped you to decide on which baby products to get for your little one next time. If you are expecting then you should definitely check out our blog; Prepare For Your Baby With This Newborn Baby Items List in Sri Lanka.