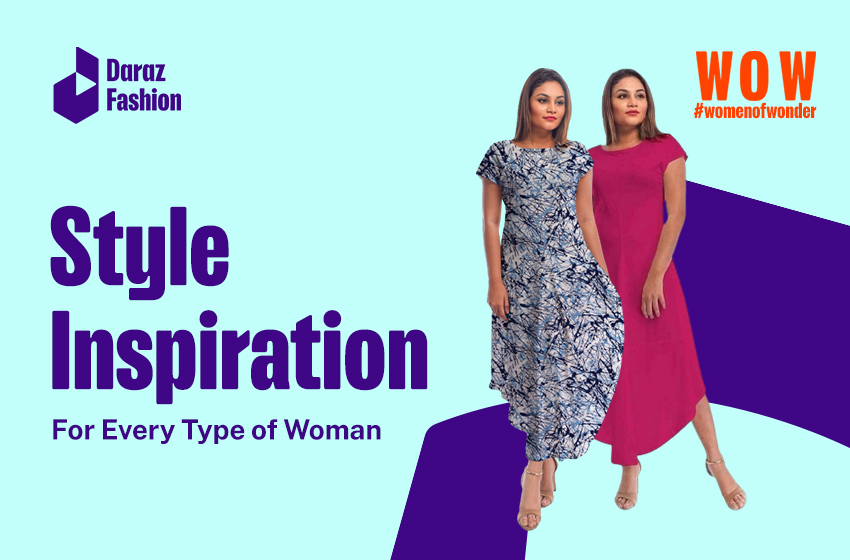 Women's Fashion For Every Type of Woman
Women's Fashion trends keep changing every season. There are no restrictions on what type of clothes suit what type of woman. However, many women buy clothes online that would make them fashionable and comfortable.
Are you shopping for the latest women's fashion trends? Continue reading to find out style inspiration for every type of woman. Whether most of your day is spent at work, running chores around the household, in college, or participating in events, we have an outfit for every type of lady.
Add A Touch of WOW To Your Closet With Discounts on Clothes, Shoes, and Bags
Ladies, are you ready to celebrate your style and upgrade your wardrobe? Get on your Daraz App from 26th August to 1st September as Daraz celebrate women from all walks of life with WOW Women's Week 2022. Get discounts on your favourite fashion with up to 60% OFF. Shop from popular brands like Spring and Summer, F.O.A, Select by Daraz, IELGY, Nils Store, David Jones, SLAY, Kadapatha Clothing Gallery, Laveena, Avirate, TRENDY Clothing, TShirt Republic, Privi Fashion, Amante, Louiswill, Jockey, IELGY, Moose Clothing, TOFO, Miika, Signature, Jezza, Kyra, Emerald, VYAYA, Nora Reed, Bellini Clothing, DSI, and Yoo Brands.
That's not all. Get Free shipping and be a part of Daraz Live to win exciting Giveaways. Watch out for the Flash Sale, which includes additional discounts of up to 40% Off.
Are you looking for original products? Get authentic products for the lowest prices when you shop at Daraz Mall. Furthermore, Daraz Mall has more than 450 brands on board. You can get 100% authentic products with Faster Delivery and a 14-day easy return policy.

Without further ado, let's take a look at women's fashion for every type of woman.
Fashion For Working Women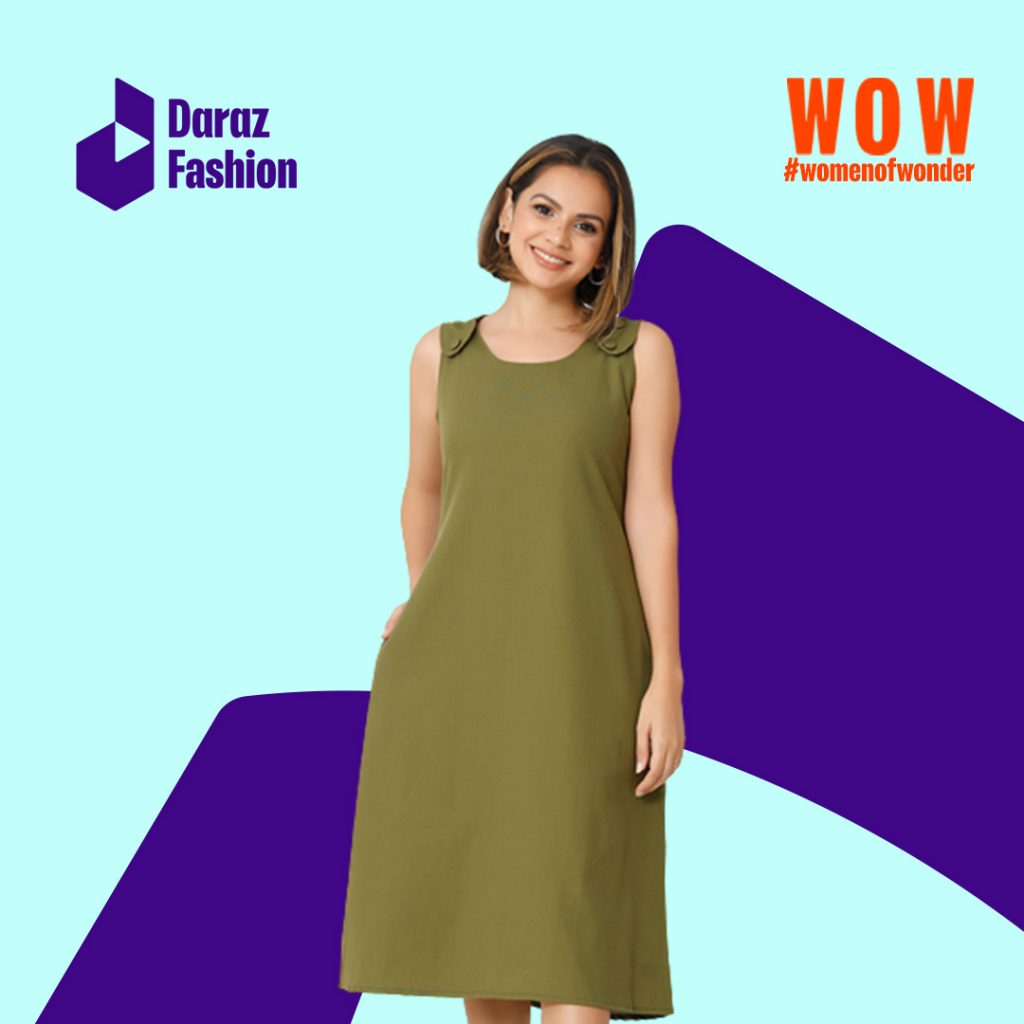 Do you work full time and go to work on a daily basis? In that case, chances are that you are in need of attire that suits a corporate environment. Some workplaces require female employees to wear Sarees. Also, other companies allow their employees to dress in smart casual attire on all working days. However, if you are in a senior position or in the C-suit, it's recommended to wear power suits with a blazer, professional trousers or skirts.
Whatever you choose to wear to work, check out Daraz during the WOW week to get amazing discounts on professional outfit such as formal dresses, jackets and pencil skirts. Also save big on smart casual outfits including t-shirts, blouses, skinny jeans, dresses and skirts.
Fashionista
Fashion Lovers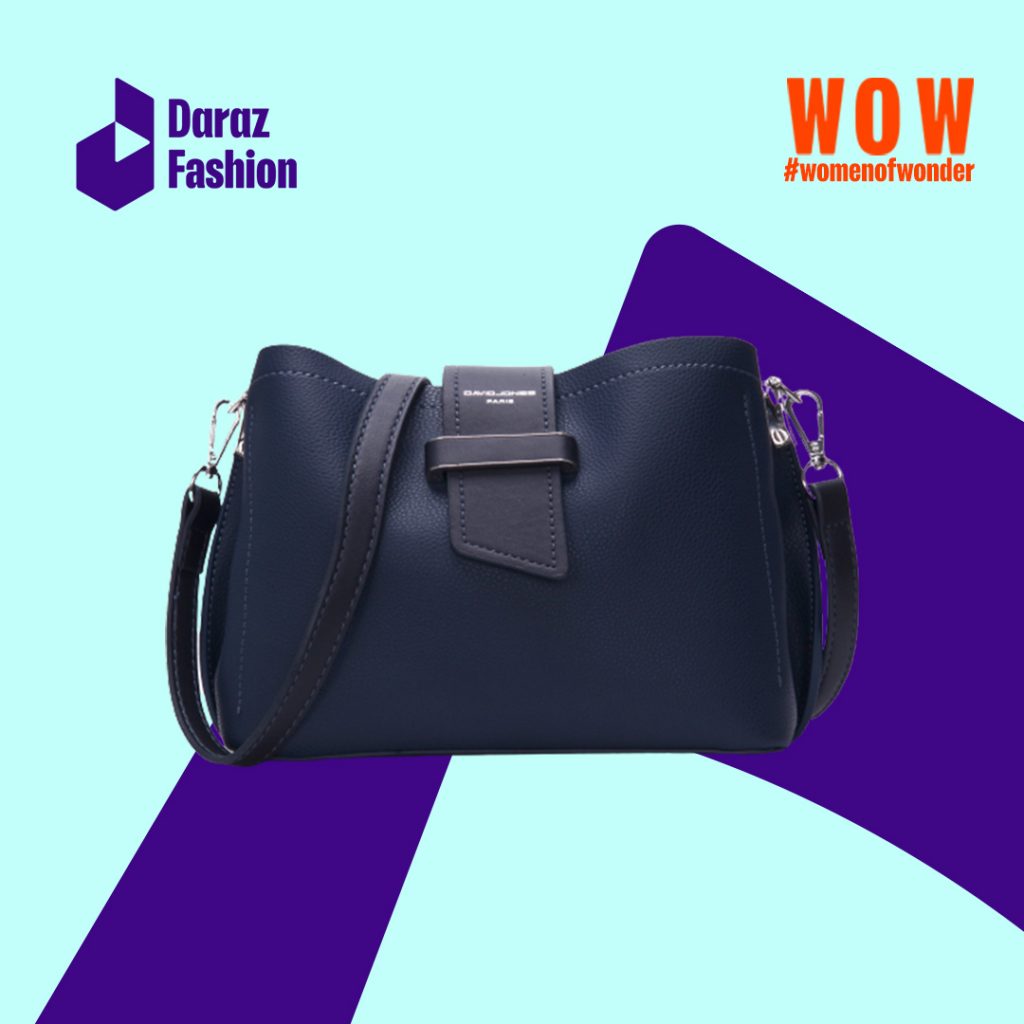 Are you a passionate follower of trends and keep up-to-date knowledge about timeless fashion? Or does the idea of online clothes shopping for the latest trends in fashion excite you? In that case, you are in the right place. Daraz Fashion offers the latest styles and designs available in the market worldwide at the most affordable prices. Furthermore, when you shop during WOW Sale, you can get amazing discounts on your favourite fashion items. So, get the most fashionable outfits in your closet without having to break the bank.
The Student
College Fashion
The student days are one of the most memorable phases of one's life. Also, it's a phase where you can dress any way you like and still be considered acceptable. Unless your school or university has a strict dress code that does not allow you to wear certain types of outfits. Therefore, you have the option to dress in casual attire like skinny jeans, denim jackets, colourful T-shirts that make a statement. Additionally, it would not hurt to include one or two dresses in your wardrobe.
So, make the most of the discounts during Daraz WOW sale, and stock up your wardrobe with some stylish, and comfy clothes that you can wear to your classes or cool outfits you can wear when you go out with your friends.
Home Managers
Managing A Household in Style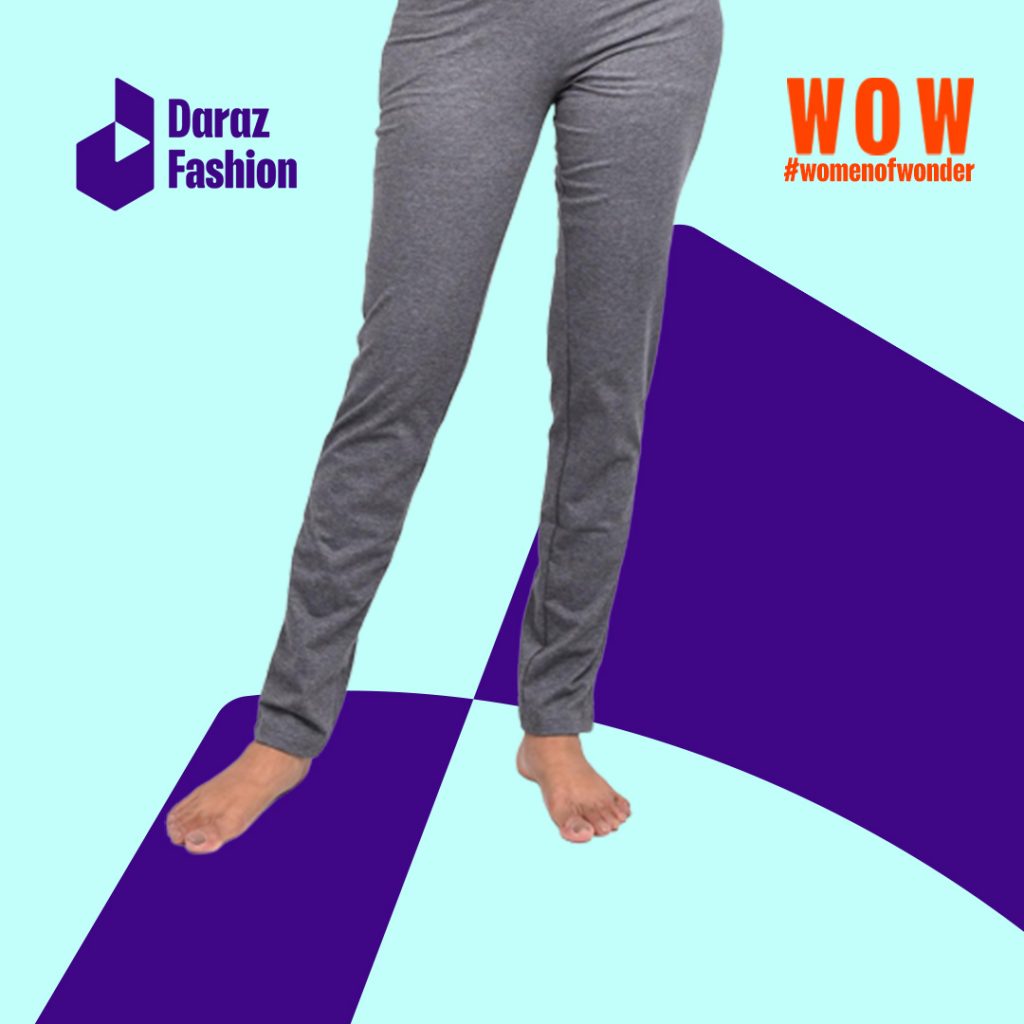 If you are someone who is in charge of managing a household and taking care of your family, you're in a position to have fun with your wardrobe. You're not limited to any specific attire. If you are in the mood to stay comfy and be clad in loungewear all day, do it! A pair of high-waisted jeans, denim dresses and t-shirt dresses will be perfect for a day you decide to step out to tackle chores. Also, if you like to dress up and step out stylishly, your wardrobe might need a few fashionable outfits too. So, grab some nice outfits at discounted prices during WOW sale and manage your household in style.
Mom's Fashion Choices
For Mom and Kiddo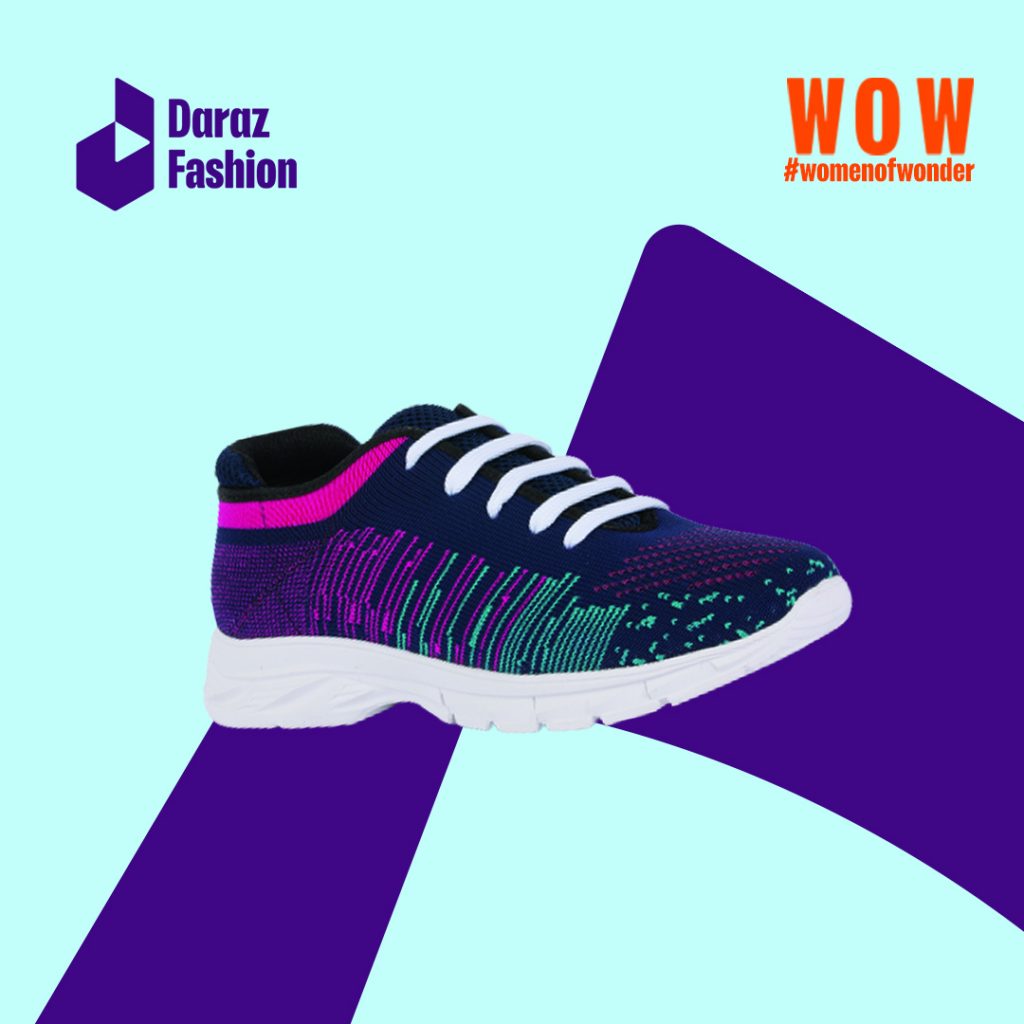 If you are a mom of little kids, you already know that the time factor is very limited. Therefore, it's not practical for you to take your children and go shopping for clothes. So, we present an ideal opportunity for you to get all your shoes, outfits, and bags in one place at discounted prices. Additionally, you can get clothes for your children too. Whether you are an expectant mother looking for maternity clothing and underwear or you're a mom on the go looking for comfy loungewear, the WOW sale has it all. Additionally, keep an eye out for Free shipping and other freebies when you shop during the sale period.
Hope this blog helps while you browse women's fashion during the Daraz Women's Week. WOW yourself with how much you can save during the sale! if you are shopping for appliances, check out our blog Top 9 Appliances for the Kitchen Enthusiast in You.