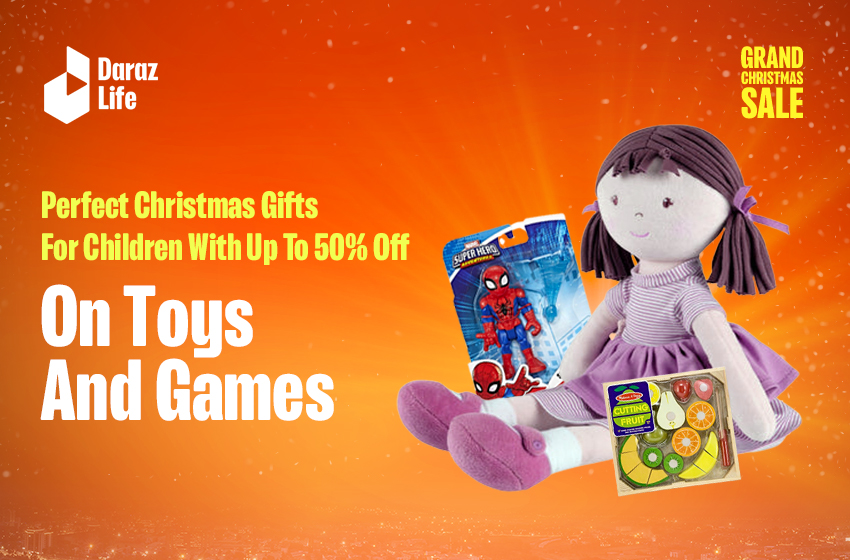 Perfect Christmas Toys For Kids With Up To 50% Off
Ti's the time of the year for gifting and getting the right toys for kids is a top priority. So, continue reading to find out our toy selections that make amazing Christmas gifts.
Are you shopping for toys for kids? Read on to find out how you can get the best toys at huge discounts from the Daraz Grand Christmas Sale.
Toys For Kids With Up To 50% Off From Daraz Grand Christmas Sale 2022
Daraz is ready to deliver the best Christmas deals to your doorstep with the Daraz Grand Christmas sale. Shop from the 12th of December, and get up to 80% off over 5 million products ranging from fashion, lifestyle goods, phones, computers, and electronic appliances.
Save more when you use your credit cards and debit cards. Get an extra 12% off on credit cards and easy monthly instalment plans for up to 60 months. Save an extra 25% Off when you shop with your debit card (T&C Apply). So get your bank cards ready to shop till you drop.
Shop brands like Hasbro, Mellissa & Doug, DSL Toys, SriGift, Pink Hippo, and Tikiri Toys to get discounts of up to 50% and Free Shipping. Furthermore, collect discount vouchers from these stores to save more! That's not all, keep an eye out for free gifts when you make purchases from these stores.
Collect Vouchers & Double Your Savings
Do you know the best way to get savings on top of savings when you shop on Daraz? Collect Daraz vouchers to get big discounts when you checkout your favourite products. There are four different types of vouchers available on your Daraz App.
Daraz Vouchers – Discounts under specific item categories, such as fashion, lifestyle goods etc, that can be used sitewide.
Shipping Vouchers – Gives you discounts on shipping fees
Bank Vouchers – Vouchers issued by specific banks that allow you to get a discount when you shop with one of their bank cards.
Store Vouchers – Offered by the stores on the Daraz platform to get discounts when you shop for products from a specific store.
When you collect all of these vouchers and stack them together, you are able to obtain the best discount at the checkout when you purchase your favorite products. So don't forget to collect vouchers before you head to the checkout when you make a purchase on Daraz.
Win Fabulous Prizes With 1 Rupee Game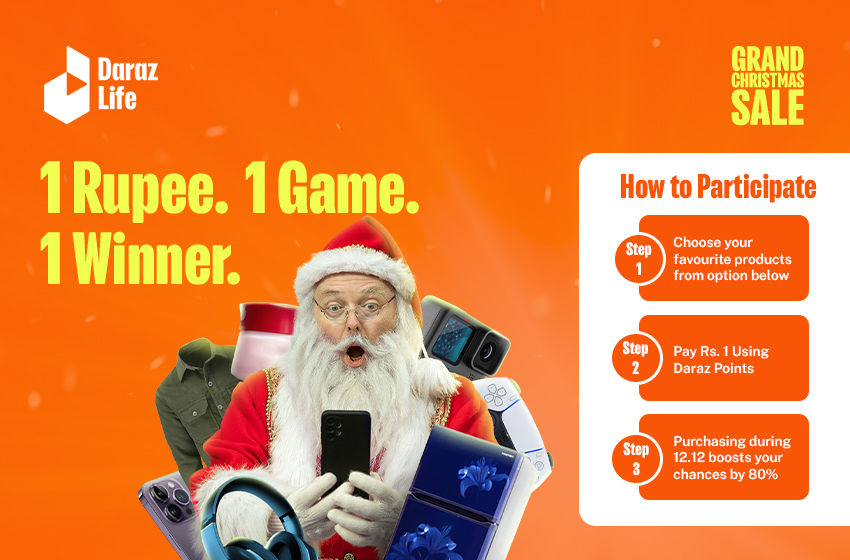 How would you like to win an Apple MacBook Air, a Galaxy M10, or a valuable Casio Watch for just 1 Rupee? You read that right! Get on your Daraz App, play the 1 Rupee Game before and during the Daraz Grand Christmas sale and win amazing prizes. Check out the 1 Rupee Game home page to see the products you can win.
All you have to do is get on your Daraz App, choose the product you want to win on the 1 Rupee Game Home Page, add it to your cart, and checkout using 1 Daraz Point. Please note that you must activate your Daraz Points to participate in this game. So, get on your Daraz App and activate Daraz Points now.
Let's take a look at some toys that will make an excellent choice of gifts for children this Christmas.
Marvel Figures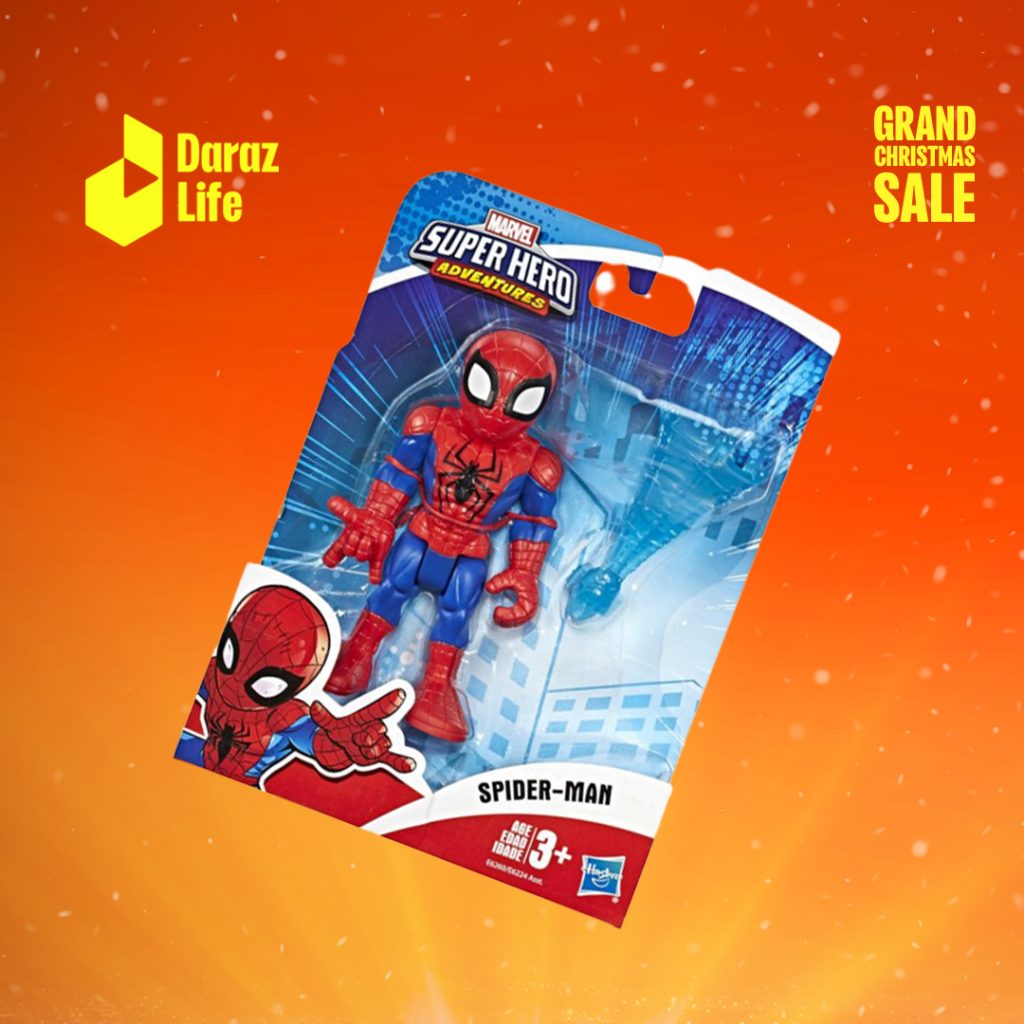 Most kids look up to their favourite heroes as the perfect role models. Some even enjoy pretending to play with figurines of their favourite superhero and imagine themselves in an action scenario out of the movies. Therefore if you know a little kiddo that is into Marvel characters, you will lighten up their Christmas by gifting them their favourite Marvel superhero character.
Rag Dolls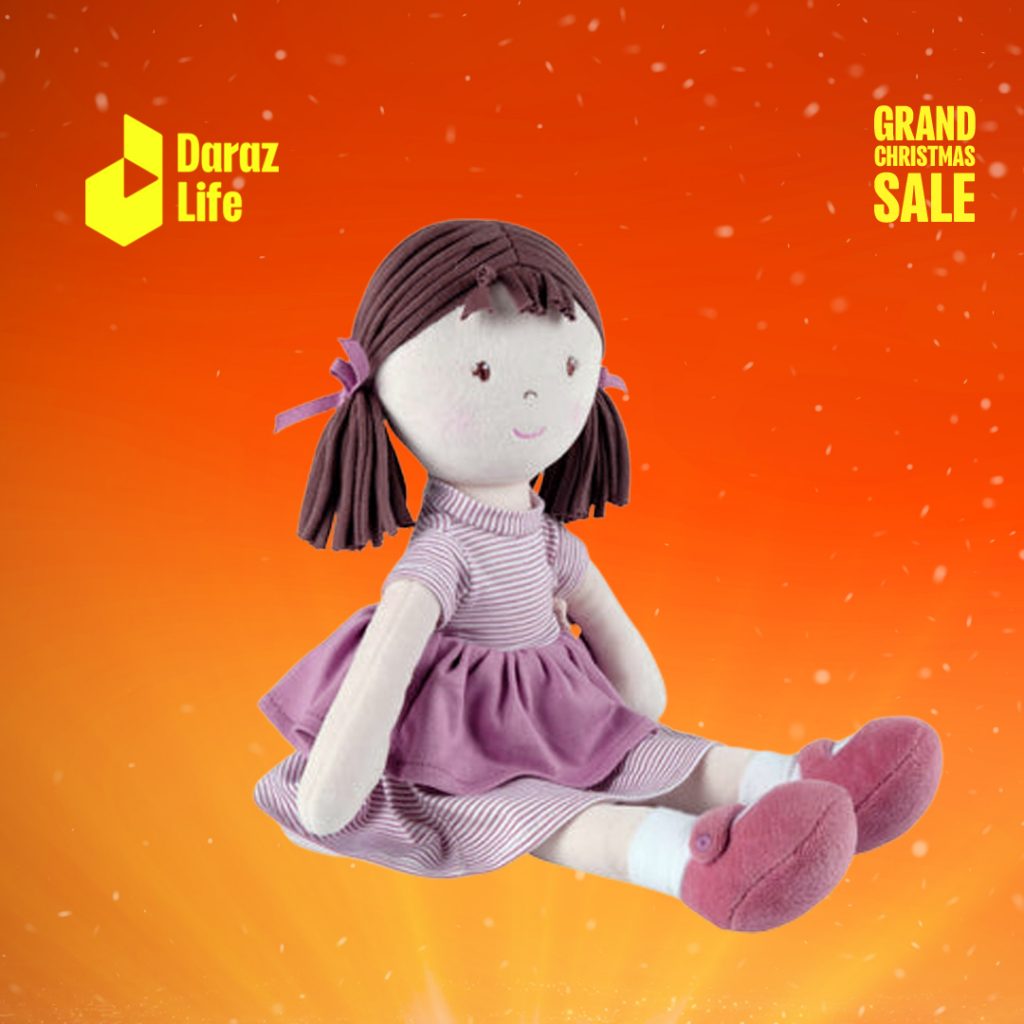 Is there a special little girl in your life who enjoys collecting dolls and pretending they are her friends? A rag doll can be an ideal Christmas gift for her. Furthermore, dolls help children's development progress and enhance their creative imagination.
Play Sets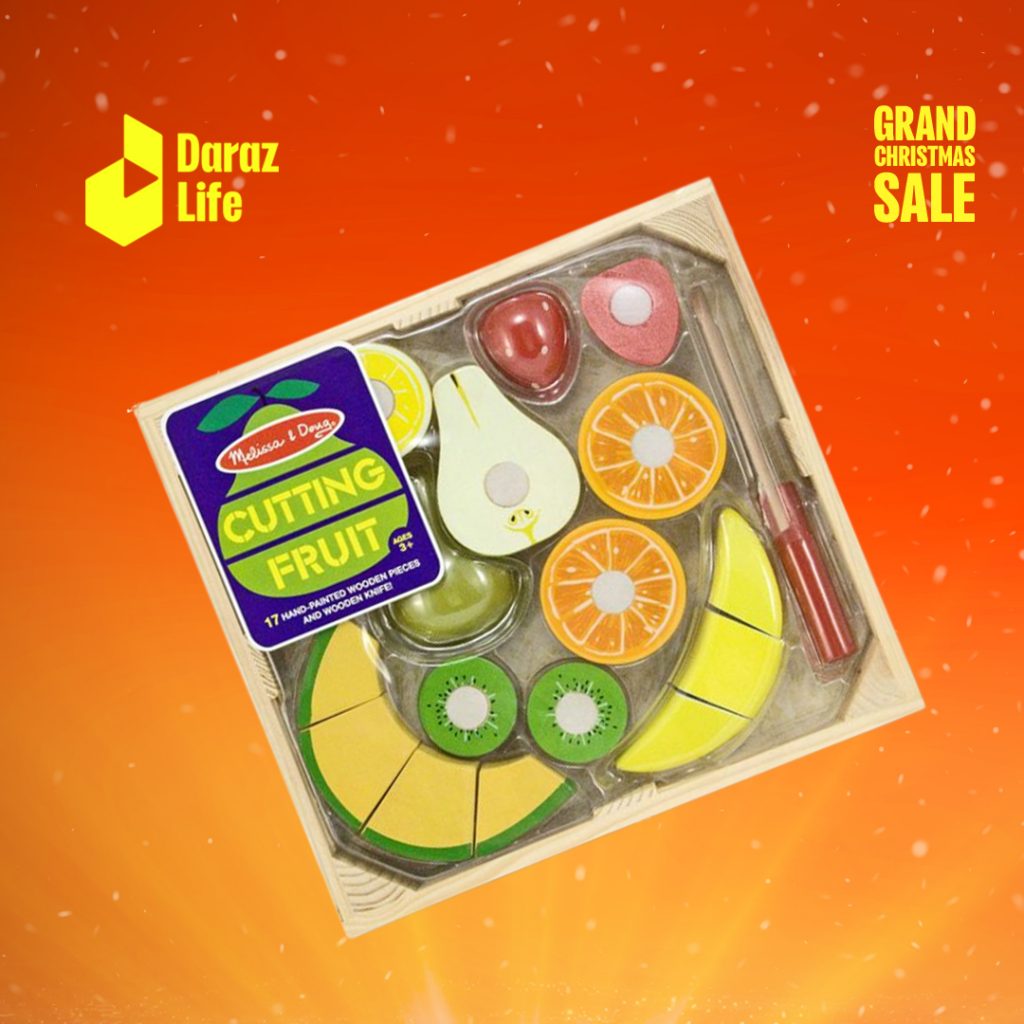 Most children take an interest in the things that adults are involved in like cooking, making tea, doing laundry etc. They might be too young to take on these responsibilities at a young age. Therefore, getting them toy sets that help them get an understanding of the basics of these activities can set the foundation for the learning process. Therefore, if you are wondering what to give a tiny tot for Christmas, playsets are an ideal gift choice.
Teddy Bears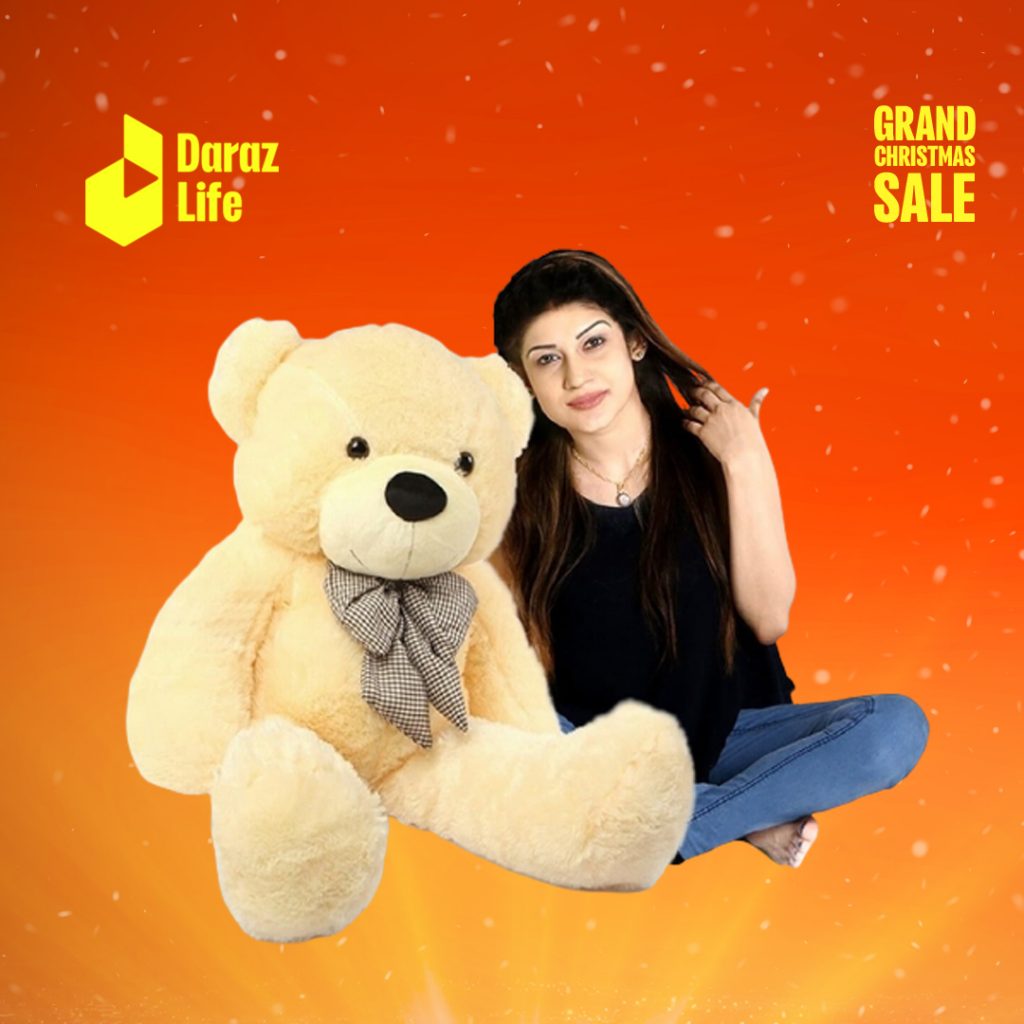 Children like touching and experiencing different textures, and soft toys can provide the perfect balance for developing sensory abilities while also promoting social skills and emotional development. Soft and cuddly teddy beards are a fantastic way for children to learn about the many colors, sizes, and textures of the world around them from a young age.
Educational Toys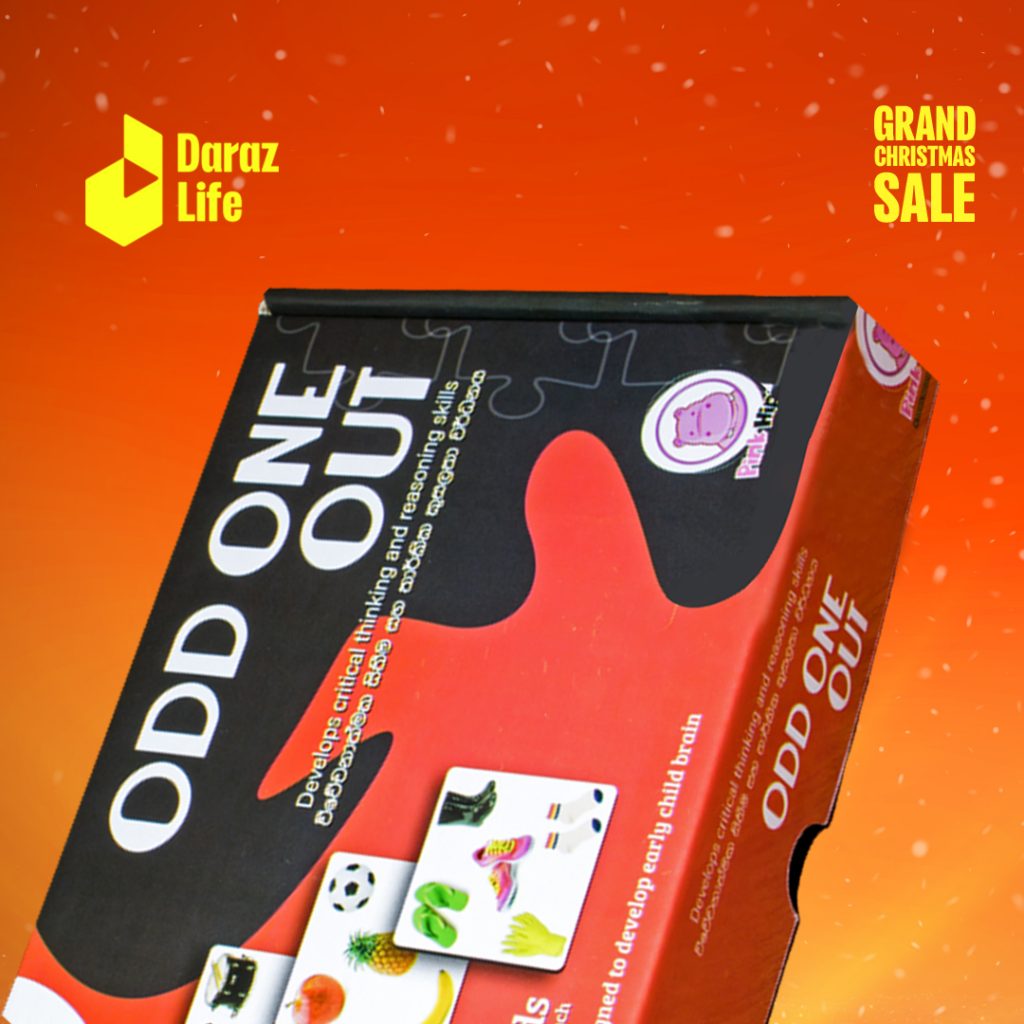 Children like to simultaneously explore while they play. Does your child have an inquisitive mind and thinks out of the box? You may wonder what to give them. Maybe they do not get a thrill from ordinary toys. That's why you should introduce them to educational toys. They help to promote cognitive learning, and the outcome of these toys nurtures children's innovative capabilities in the long run.
We hope you will be able to get the best prices on toys for kids this Christmas. If you are shopping for furniture and décor, don't forget to check our blog, Up to 65% Off on Furniture Sri Lanka to Liven Up Your Home.