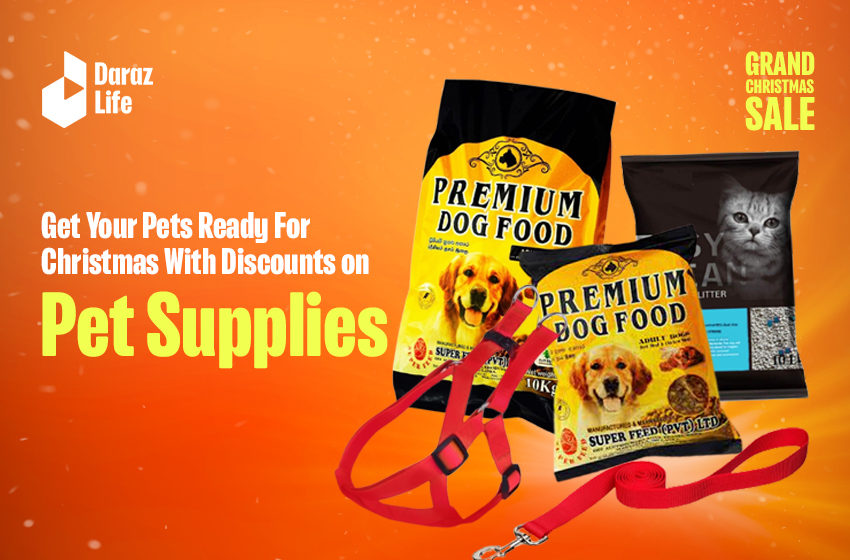 Discounts on Pet Supplies This Christmas
If you are shopping for pet supplies for your fur babies, we have great news. There will be amazing deals and discounts on pet products when you shop during the Daraz Grand Christmas Sale.
Are you shopping for pet supplies? Read on to find out how you can grab amazing discounts when you shop for pet products on Daraz.
Pet Supplies For Less From Daraz Grand Christmas Sale
Daraz is ready to deliver the best Christmas deals to your doorstep with the Daraz Grand Christmas sale. Two more days to get up to 80% off over 5 million products ranging from fashion, lifestyle goods, phones, computers, and electronic appliances.
Save more when you use your credit cards and debit cards. Get an extra 12% off on credit cards and easy monthly instalment plans for up to 60 months. Save an extra 20% Off when you shop with your debit card (T&C Apply). So get your bank cards ready to shop till you drop.
Shop brands like Drools, Royal Canin, Whiskas, Pedigree, Let's bite, Meat up, Canine plus, Me-O, and Eukanuba, to get discounts of up to 30% and Free Shipping. Furthermore, collect discount vouchers from these stores to save more!
Collect Vouchers & Double Your Savings
Do you know the best way to get savings on top of savings when you shop on Daraz? Collect Daraz vouchers to get big discounts when you checkout your favourite products. There are four different types of vouchers available on your Daraz App.
Daraz Vouchers – Discounts under specific item categories, such as fashion, lifestyle goods etc, that can be used sitewide.
Shipping Vouchers – Gives you discounts on shipping fees
Bank Vouchers – Vouchers issued by specific banks that allow you to get a discount when you shop with one of their bank cards.
Store Vouchers – Offered by the stores on the Daraz platform to get discounts when you shop for products from a specific store.
When you collect all of these vouchers and stack them together, you are able to obtain the best discount at the checkout when you purchase your favorite products. So don't forget to collect vouchers before you head to the checkout when you make a purchase on Daraz.
Win Fabulous Prizes With 1 Rupee Game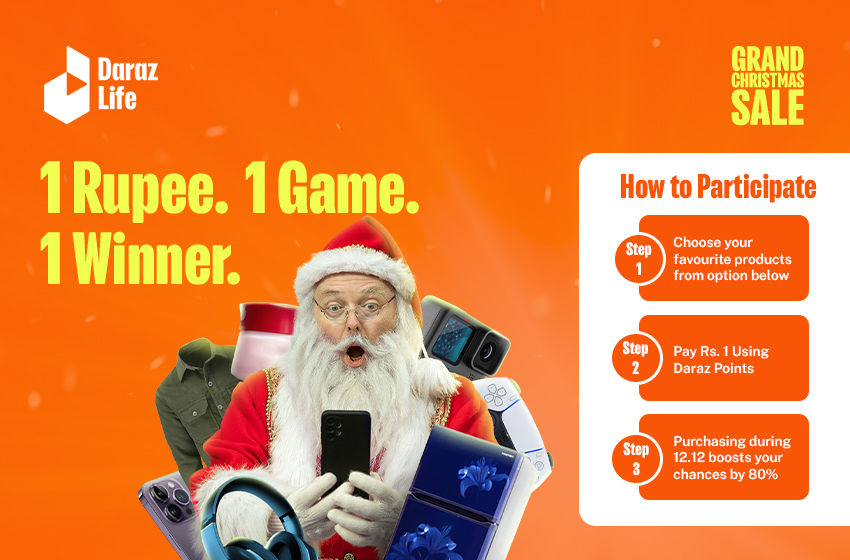 How would you like to win an Apple MacBook Air, a Galaxy M10, or a valuable Casio Watch for just 1 Rupee? You read that right! Get on your Daraz App, play the 1 Rupee Game before and during the Daraz Grand Christmas sale and win amazing prizes. Check out the 1 Rupee Game home page to see the products you can win.
All you have to do is get on your Daraz App, choose the product you want to win on the 1 Rupee Game Home Page, add it to your cart, and checkout using 1 Daraz Point. Please note that you must activate your Daraz Points to participate in this game. So, get on your Daraz App and activate Daraz Points now.
Dog Food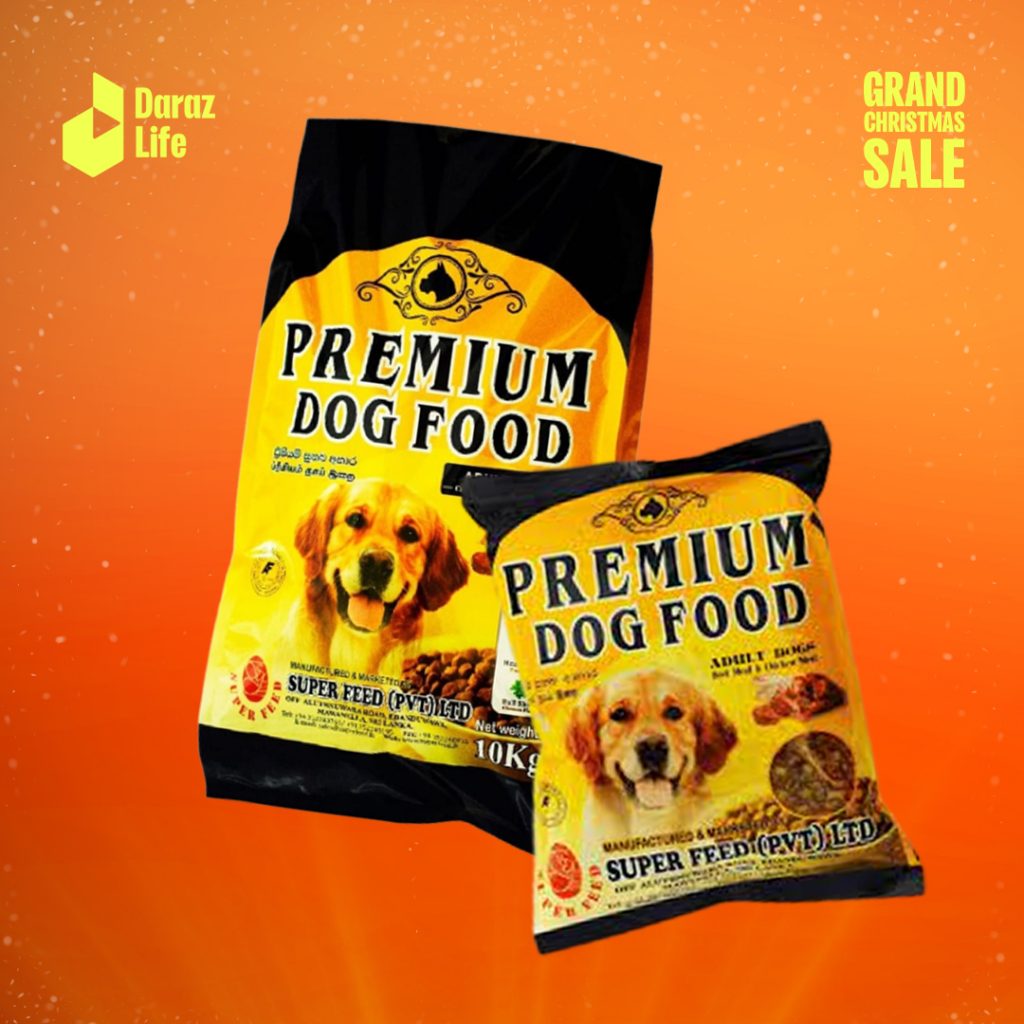 In the efforts to make Christmas a special time for your family members, let's not neglect the pooches. All you have to do is pack your dog's stocking with their favourite flavours of wet and dry food, treats that come with limited-time offers! The best food choices made with wholesome ingredients know the way to your pup's heart. So it will definitely get their tails wagging on Christmas day!
Cat Food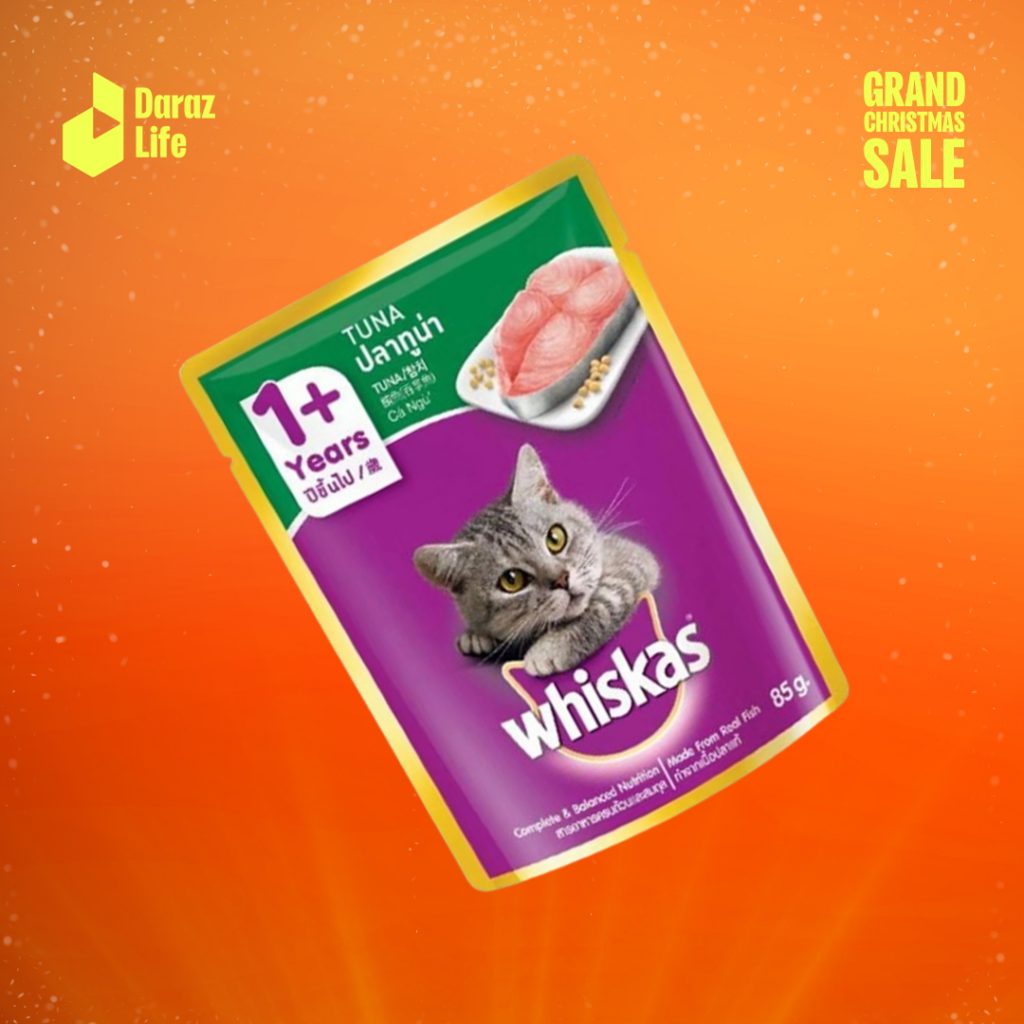 Make your fur ball purr with delight this season and get him or her the most wholesome and delicious cat food and treats. The best part is you can grab them all at discounted prices.
Pet Outfits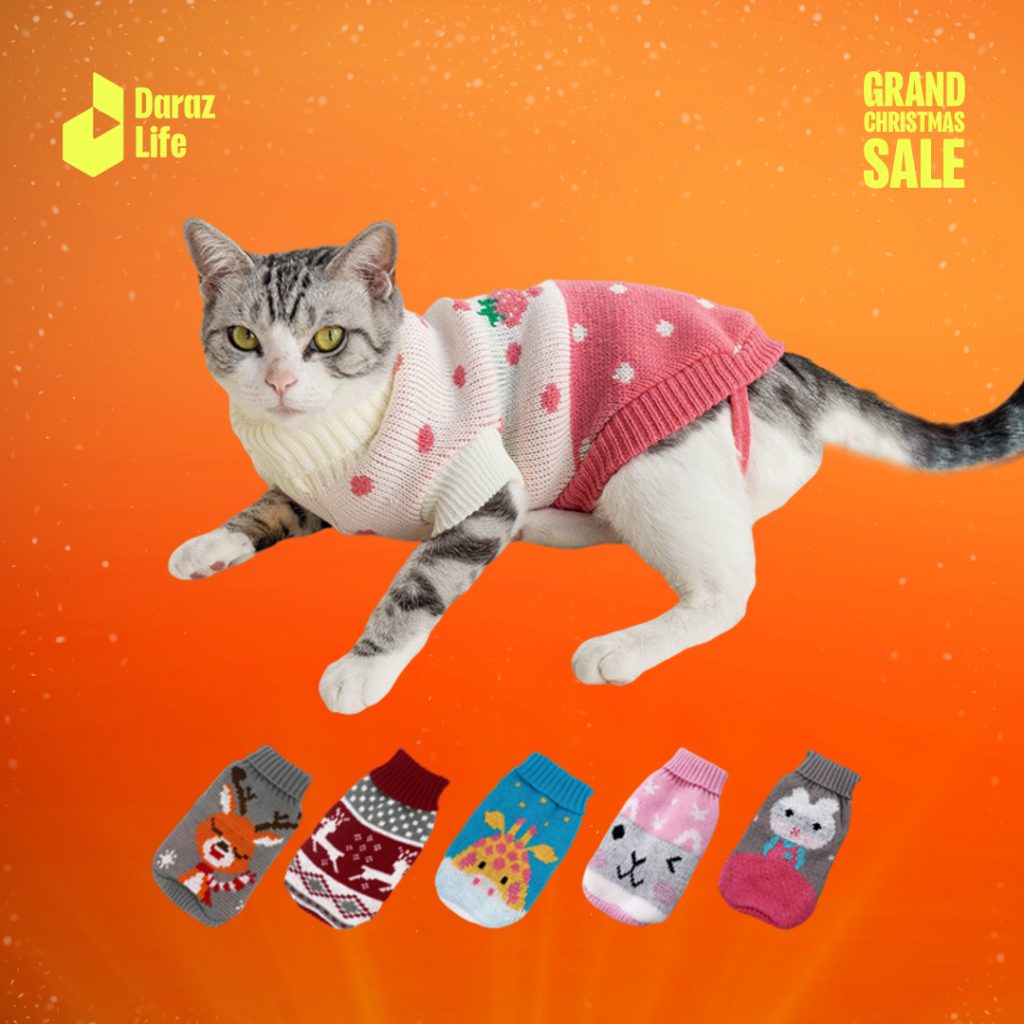 Want your furry friends to look like little Christmas elves while they jump around excitedly? So, why not include them in the holiday season celebrations by getting them dressed up in their very own Christmas costume? Daraz has some of the most adorable outfits at discounted prices from floral prints, knitted onesies, and festive clothing with collars.
Cat Litter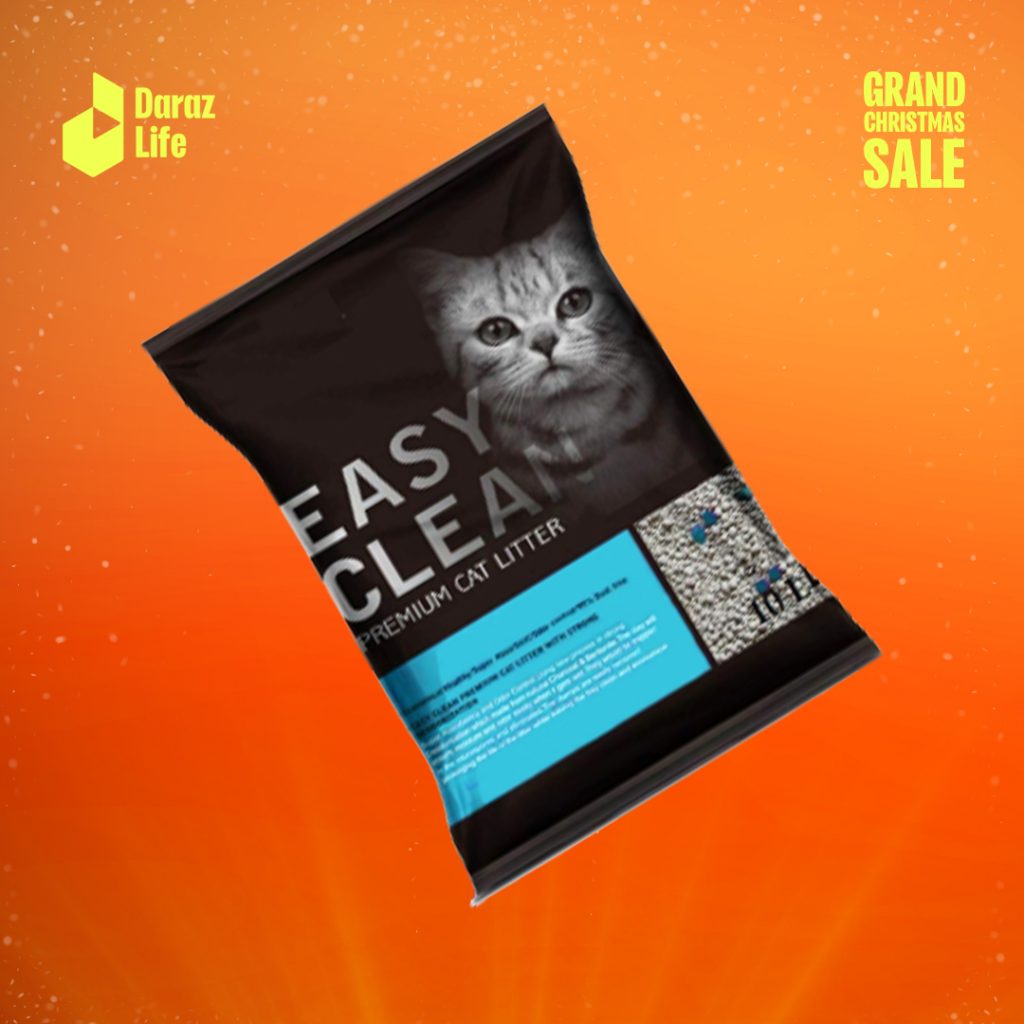 Make sure your cat has a healthy spot prepared to do his business while you are busy hosting friends and guests during the season. Also if you are travelling without your kitties, just make sure you prepare a tray full of litter before you leave to avoid unnecessary accidents.
Dog Leash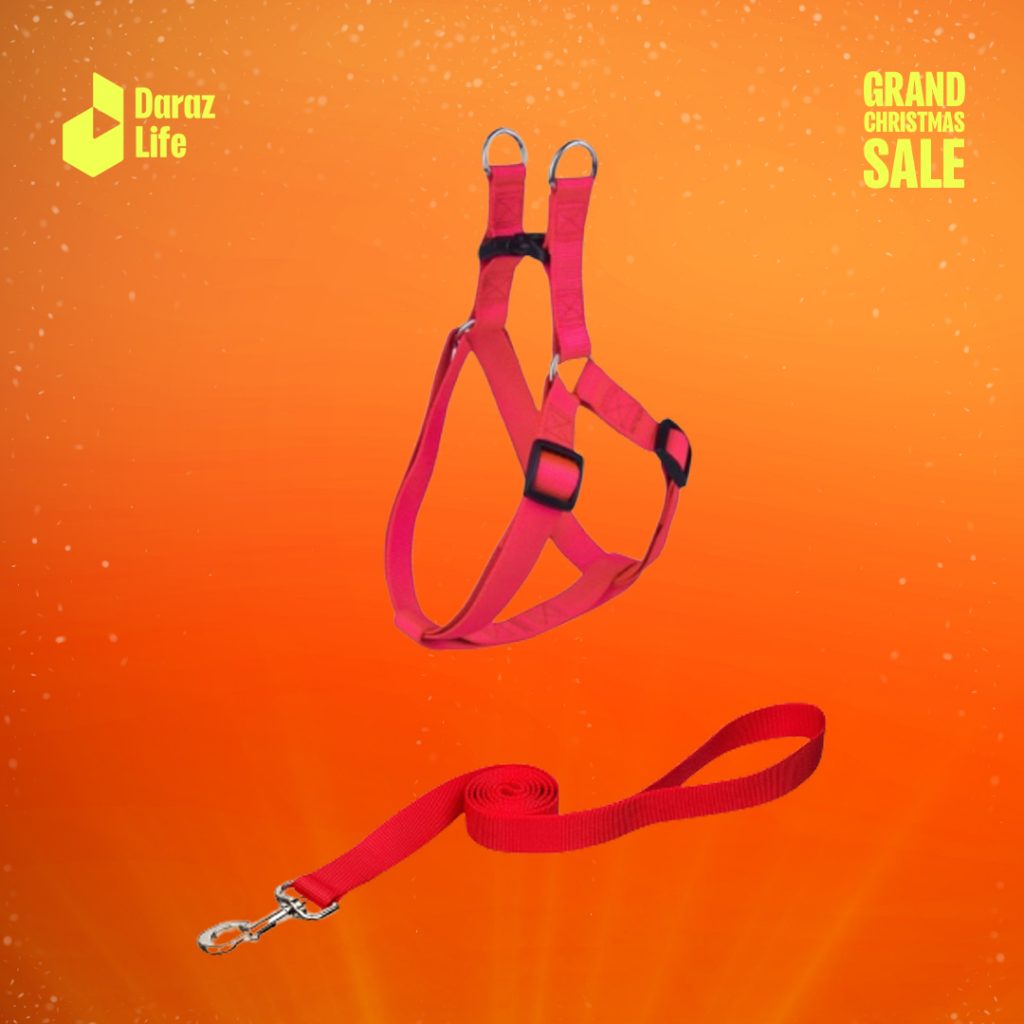 It might be the season of joy and cheer, but your pooch buddy needs his exercise. If you are looking for dog leashes at low prices, shop on the Grand Christmas Sale. Don't forget to save up using your bank cards and discount vouchers.
We hope you will be able to get all the pet supplies from Daraz to make your pets Christmas-ready. If you are shopping for cosmetic gifts this season, read our blog, Amazing Discounts on Cosmetics Items For Christmas.