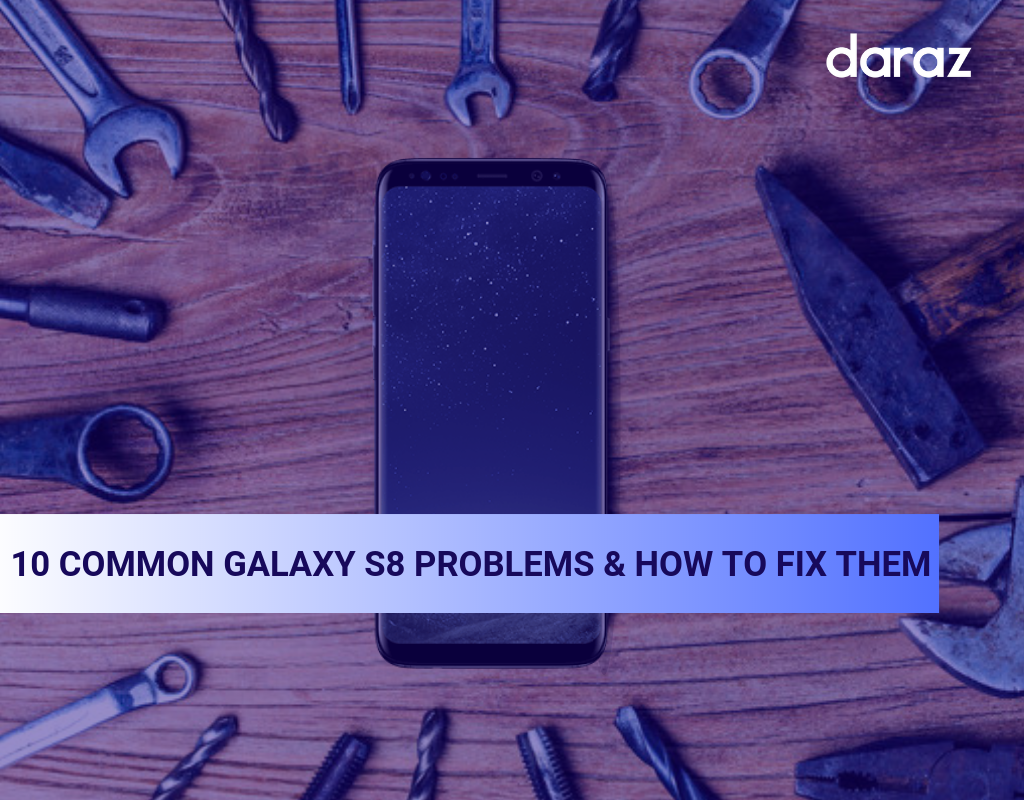 10 Common Galaxy S8 problems and how to fix them
The S series phone, Samsung Galaxy S8 price in Sri Lanka is at its cheapest. So why not get yourself one of these? It is one of the best-selling phones in Sri Lanka as it is an excellent phone with an exceptionally good design along with an eye-catching display. The S8 was meant to be a triumphant return after the disaster the Note 7 created.It is and outstanding mobile ,yet so expensive,so it's not wrong to expect the phone to work up to perfection.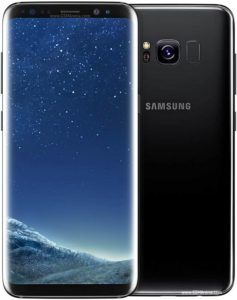 Technical issues are natural to take place in any electronic device despite the production quality the brand name carries. Therefore, we have listed down the 10 most common problems with Galaxy S8 and hacks to fix them.
 1.Display bleeding – (red tint)
The super AMOLED display is one of the key selling points of Galaxy S8. Yet numerous users have complained saying the display has become discolored in to shade of red. If we are to get more technical about it, the reason behind this issue is Samsung's use of low-temperature poly crystalline silicon instead of a material like indium gallium zinc oxide.

Potential fixes:
Samsung is already rolling out for a software update for this issue. Meanwhile, you can also go to the color settings and adjust them manually until the colors become easier to view.
The question is, whether it's actually a software issue or not. If it's not a software issue then the solution would have to be sought by replacing the device.
2. Wi-Fi connection dropping 
This is yet another galaxy S8 issues. Though it was suggested to use different Wi-Fi frequencies to check if the problem persists, in both 2.4GHz and 5GHz it did.
Potential fixes:
Try resetting the home router or modem that your device is frequently connected to. Giving the router a fresh start by unplugging it and restarting it after 10 seconds might give a better connection.
Try going to Setting > Connections > Wi-Fi and forget the wireless network and reconnect by freshly adding the password.
3.Push notifications getting delayed
Some users have complained saying that they are not receiving the push notifications instantly. This can be a bigger issue if the device is being used for official purposes which needs fast attention.
Potential fixes:
Go to Settings>App and tap on the Special Access option in the top right corner and select the Optimize Battery Usage option. A drop-down menu will be available there from where you need to go to the option Change to and add all those apps for which the notification should not be delayed at all.
4.Bluetooth Connection Issues
Same as the Wi-Fi connection issues many users have raised complaints saying that the Bluetooth connection gets interrupted in the S8 quite often.
Potential fixes:
Make sure you are not missing any vital parts of the connecting process.
Go to Settings> Bluetooth and try forgetting all the already paired devices and connections and connect fresh.
5.Fingerprint scanner malfunctioning
Many users have found the new location of the fingerprint scanner (near the back camera)
troublesome. On top of that the S8 fingerprint scanner has caused many issues such as not recognizing the finger, refusing to recognize multiple fingerprints etc.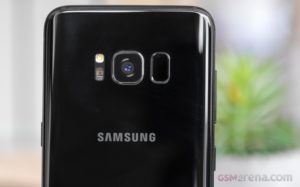 Potential fixes:
A temporary solution for this problem can be suggested as a reboot. Yet there is a tendency for this problem to resurface.
6.Slow charging and overheating issues
This is one of the most common galaxy S8 problems. According to the users the phone requires a lot of time to charge and it gets overheated fast during the charging process.
Potential fixes:
Try restarting the device if it starts overheating.
Go to Settings> Battery> Fast cable charging and turn it on to activate fast cable charging.
Stick to using the same cable that originally came in the box of the phone or use a good quality type C USB cable.
If there is an update available, go for it, because that too might fix the issue.
7.Some Apps are not full screen
Even Though the S8 display has a big screen of 5.8 to 6.2 inches which supports high quality viewing, there have been several complaints regarding certain apps not being fitting to the full screen.
Potential fixes:
Go to Settings> Display >full screen apps and find all those apps that are not highlighted and turn the option on.
Or try tapping the recent app buttons and touching the green expand icon to turn the app into full screen mode.
8.Camera Issues
Many complaints have been there by S8 users saying that the camera function gets interrupted with a message "Camera failed" or simply gets closed without letting them capture any snaps.
Potential fixes:
Restart the device if you receive the above message and try opening the camera again to see of it's working.
Check for recent updates and update your mobile.
The Smart Stay feature of the S8 camera can also be a reason for this camera failure. So, go to Settings> Advanced features>Smart Stay and turn it off to see if the problem persists.
9.Wet speaker problem
The phone is said to be water resistant, which means it will still function properly after getting dropped into a 5ft deep water and stay in water 30 minutes unknowingly. Yet the speaker of the phone has displayed some issues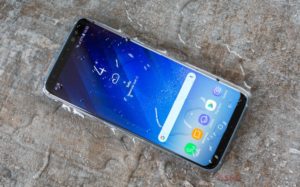 Potential fixes:
Even though the phone is IP68 certified but still let the device dry well after taking it out of the water.
Then shake the device well and blow in to the speaker to dry out remaining water. Then the speaker will start functioning properly.
10.Malfunctioning of the edge lighting
Some uses face this issue when the phone is faced down while some face it when the phone is faced down.
Potential fixes:
Go to Setting>Display>Edge screen>Edge lighting and make sure it is set to "Always".
Get the best solutions for your problems at the best online shopping site in Sri Lanka.