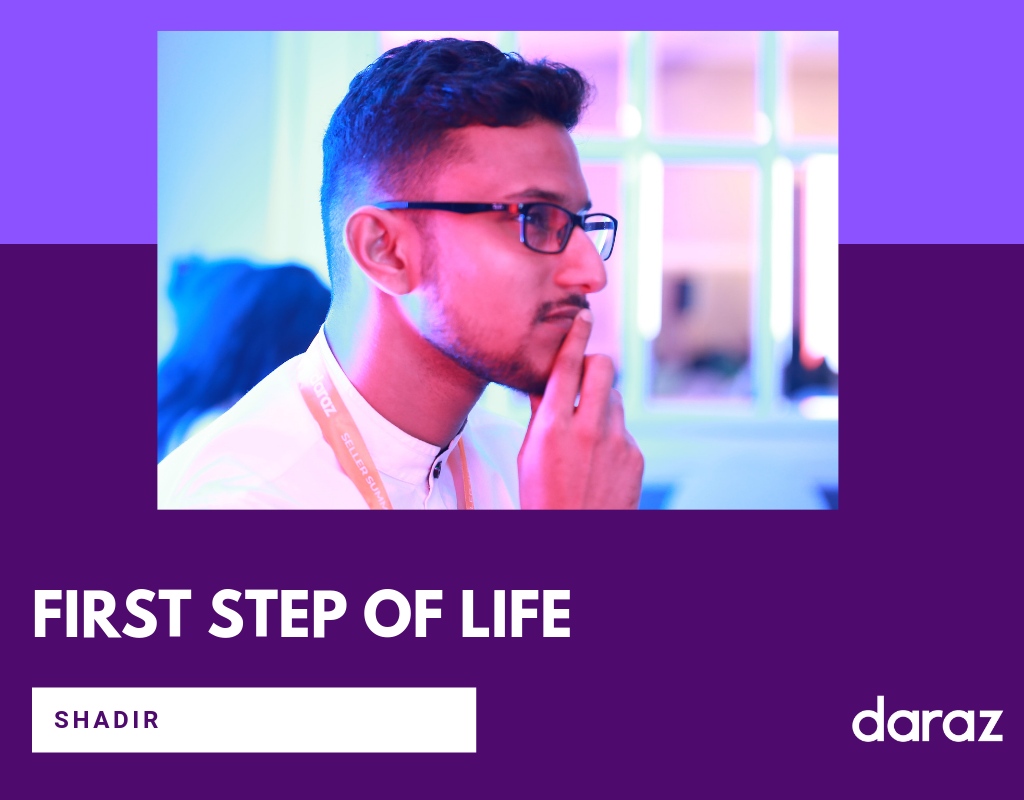 First step of life with Daraz
Shadir Humayun
Marketing Onsite Developer – Daraz Sri Lanka
Shadir Humayun is one of the oldest employees at Daraz who were there even before the company got its name.He started his career path by joining Daraz in the year of 2016 as a content executive.Being thrown into an office to be working with 50 odd people who represented different departments was rather a challenging yet interesting task for him.Back then the company was keeping baby steps and Shadir was a member of a small team with two other employees.This gave him more and more space to grow as a powerful asset to the company.
Creating the landing page for the black Friday campaign was a turning point of his career path as he was awarded with the yearly award "The innovator of the year – 2016"even though his service was only 3 months up to that time .
Daraz gave him enough space to grow as a strong virture , and as a result he could change the department and move in to the position of a Marketing Onsite Developer in which he currently work in.
Soon after the team lead position of his team got vacant Shadir got the chance get promoted as the Team Leader.This was yet another great achievement of his career as he got promoted within 6 months after joining the company. He was also recognized as employee of the month on February 2017.
Being one of the oldest employees at Daraz who was there for both migrations (Kaymu Lanka to Daraz and Daraz being acquired by Ali Baba) it's not wrong to say that he knows the company inside out.Moreover coming from a technical background , Shadir was prone to solve internal as well as external issues easily. "Even after being promoted into marketing , people still come to me for many problems and rely on me because I have a good contact base even outside Daraz LK" he added.
Shadir always loved to be challenged and be the challenge himself.He set goals himself and worked hard towards achieving them which made him the person he is today.Being a part of Daraz from the earliest days, really helped him to learn from his mistakes and grow in to a much needed resource.
Throughout his Daraz journey he collected countless memories and long – lasting friendships too cherish a lifetime.
According to Shadir ,life is a journey of 1000 miles ,which should be started with a single step, and the first step of him was Daraz.