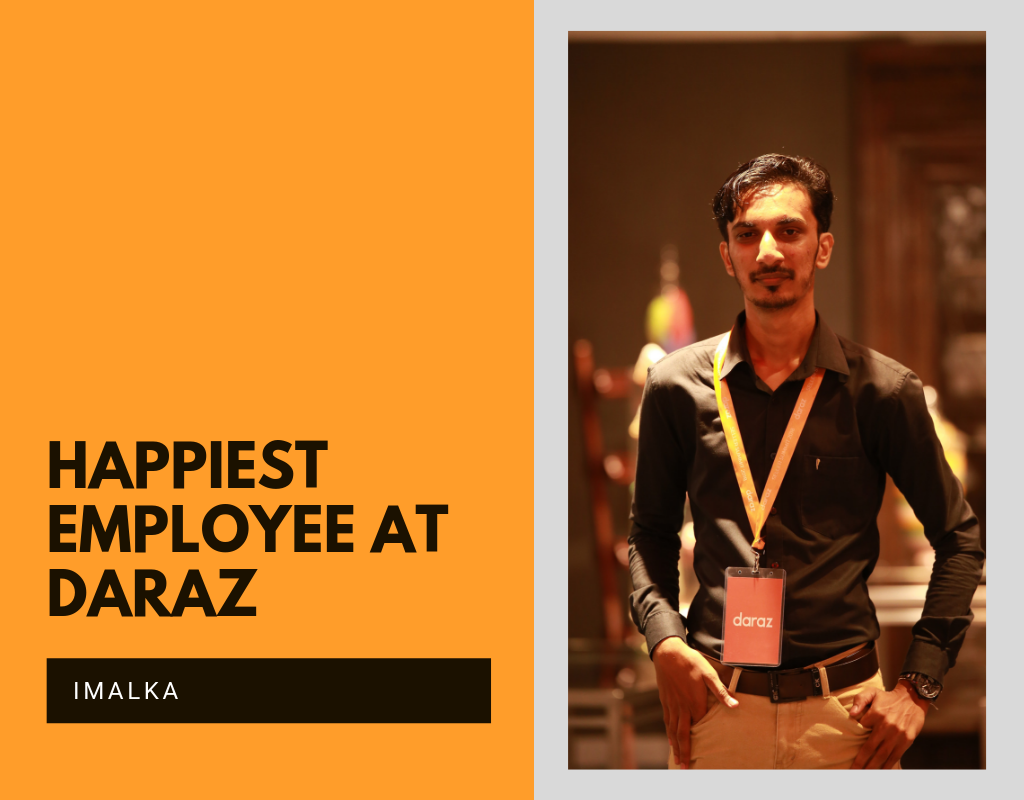 Happiest Employee at Daraz
Imalka Oshada Situge
Senior Creative Associate – Marketing – Daraz Sri Lanka
When Imalka accepted his Job as a Creative Associate in 2017, he didn't expect to find the best version of himself at Daraz. Even though he had 4 years of experience in the field of designing, his previous work was always monotonous and confined into a particular area. He was always passionate about exploring himself and was looking forward to expand his career path on a solid foundation.
Daraz identified Imalka not only as a creative associate but also as a talented photographer and a videographer. He was free to find his passion and put novel ideas into action which set forth  him to become a bigger person than he ever was.
After creating the Daraz 11.11 campaign teaser , Imalka's talents were recognized by Daraz CEO himself . This was the turning point of his career as a designer.After that, Daraz Sri Lanka received the chance to initiate video production.
Winning the employee of the month award was yet another instance where he received recognition for his hard work and skills in creating The Seller Summit 2018 visual productions .
Since then Imalka has been one of the most valuable assets Daraz Sri Lanka owns. Winning the award of "Creative rock star of the year " was yet another major achievement of his life .
Life at Daraz was always an appealing one for Imalka because there, he could be himself and express his creativity in a stress- free work environment. Daraz supported and valued his ideas which paved the way for more and more creative productions to be born from his hands.
Imalka is known to be the happiest employee at Daraz and we asked him why has that reputation. "I actually have 3 reasons to be happy about working here at Daraz. One, I have the best boss to be working under ,Naresh who I always respect and look up to, two, I have an amazing family to work with here at Daraz who supports me in every possible way they can and three , Daraz always let me, and more importantly ,expect to be myself, which was actually the reason behind any of the achievements I have prevailed so far" , was his response.
For his 2 years of service  he not only achieved so much but also earned lifelong friends and memories to cherish for a lifetime. Finally we asked him what his best 3 memories were in Daraz ."The first video I did , the 11.11 campaign teaser which was a grand milestone in my career as a designer and winning the award as the creative rock star of the year 2018", he answered.
Daraz not only supported him to become the best version of himself but also made him discover many avenues of success, and he is looking forward to utilize his skills for the best in the days to come too.