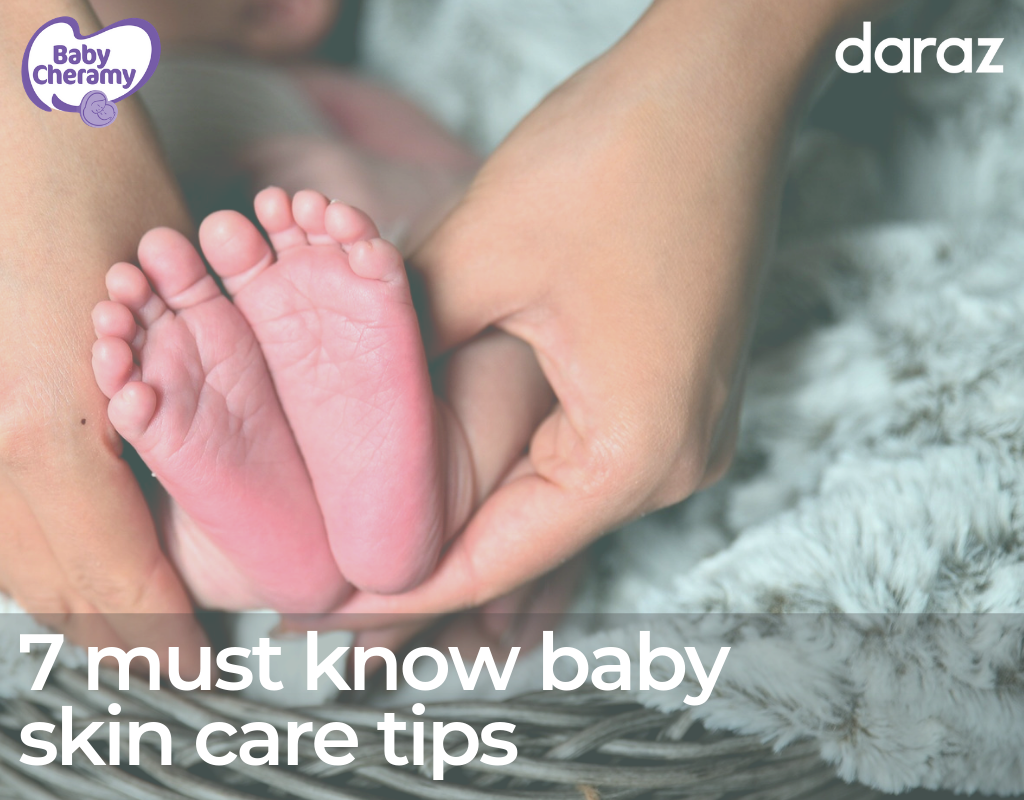 7 must know baby skincare tips
Your baby was born with the tenderest skin that requires a massive amount of care.The baby skin is often prone to rashes and allergies if a proper care is not given.Human beings have the best skin when they are babies.If maintained properly, that skin can be retained for a lifetime.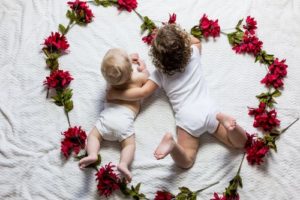 Baby skin is extremely thin and fragile and it need time to adapt to the new environment.Especially in a tropical country like Sri Lanka,skin rashes that occur due to the heat are common among newborn babies.Apart from diaper rashes and chemical allergies from soaps and other products are most likely to occur within the first 5 months after birth.
Here are some must know tips to protect your baby's skin.
Cleaning and Bathing.
The skin of a newborn baby is covered with a white wax like matter called vernix which gets peeled off involuntarily during the first few weeks after birth.Thus,no effort should be taken to peel or rub them off.Moreover a newborn baby should not be bathed more than 3-4 times a week.As the skin is too delicate,excessive rubbing and washing can cause irritations on the baby skin.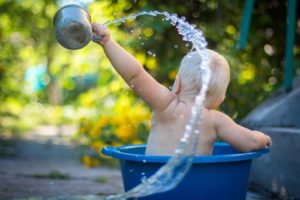 Thus make sure the baby is gently sponged at all times and patted try using a cotton towel extremely carefully.Even when bathing,be cautious to use proper mild soap or baby body wash with lukewarm water. Always be aware when selecting soap and body wash,to buy mild products that have been scientifically proven of no harm such as Baby Cheramy in Sri Lanka
Powdering and Moisturizing
It is not particularly necessary to powder the baby if dried properly after bath.Yet, if you are powdering the baby, use a safe baby talcum powder such as the Baby Cheramy prickly heat powder in Sri Lanka which doesn't contain excessive fragrances.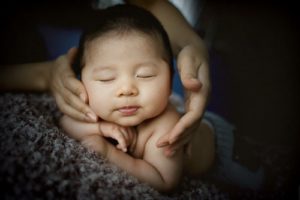 Nevertheless, applying moisturizer on the baby skin is extremely important as it prevents the skin from being dry.Choose a mild baby Cheramy lotions by that will lock the moisture to keep the baby skin hydrated.
Using natural products
Baby skin requires time to adapt to the harsh surrounding, so the skin should always be protected from chemical substances.Therefore it is advisable to use natural products and specifically designed mild soap,tear free shampoos and gentle lotions like baby cheramy products that possess less harm to the baby skin.
Diaper rashes and allergies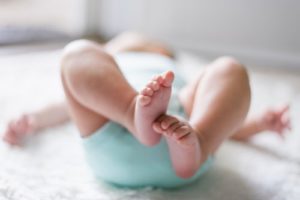 Diaper rashes can occur when the baby is wearing a dirty diaper for too long,if the diaper is too tight or if that specific brand is creating allergic conditions to the baby.So make sure the baby is wearing a clean diaper at all times and the sensitive areas are cleaned and tried properly.Diaper rashes can be trivial,but if the condition persists, it's advisable to seek medical assistance.
Sun Exposure
During the first few weeks after birth,it is recommended not to expose the baby's skin to direct sunlight.When taking the baby out in the sun, make sure to keep the baby suitably covered and a sun screen suitable for baby skin can also be used.
Clothes to suit the weather
As Sri Lanka is a tropical country, it is best to use light cotton clothing for the baby as they absorb sweat better. Rashes caused by sweating caused in skin folds are common among newborns. It is better to purchase baby clothes online having soft and comfortable feel for your newborn skin.
Gentle detergents
Even the new clothes that are bought for your baby should be washed before using, and a gentle detergent specially designed for baby clothes is advisable to use rather than the usual ones you use for the family. Moreover, be mindful to wash baby clothes separately from the clothes of other family members.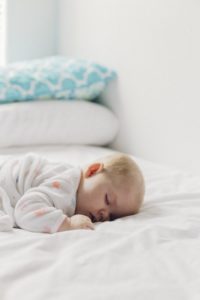 The most important thing regarding baby skin care, is all about paying an extra attention to the fact that the baby skin is extremely sensitive and mild and is prone to rashes and allergies.Selecting the best skin care products for your baby can be a difficult task.Thus make sure you rely on a well known product range in the country like Baby Cheramy.
Visit Daraz now, for more offers and deals on baby skin care products of Baby Cheramy