How to choose best footwear online
Even though the field of online shopping has evolved and expanded, it is still hard to replace physical shopping when it comes to buying clothing and footwear. There are numerous options in almost all the eCommerce platforms to ensure you land on the piece of cloth or the pair of shoes that fits you perfectly.Even though you can select them to match your exact size and color preference, there is still a room for doubt until the package arrives.
Yet,for a person who works day and night 365 days, online shopping can be the best time saver.The time spent on physically visiting a store, selecting and buying ,can now be easily reduced down to few clicks.
Purchasing shoes online sure require some expertise and research.Choosing the correct color,type and size can be a hectic task when you are buying shoes online.To help you with it, we have listed few pro tips that might come in handy for online shoe shopping.
1.Choose the shop first
Key to finding the best pair of shoes starts from selecting the best and the most reliable online platform.On top of that, the brand in which you are buying the shoes from, should be selected wisely.Be smart enough to always purchase shoes from the most popular shoe brands in the country such as Bata in Sri Lanka.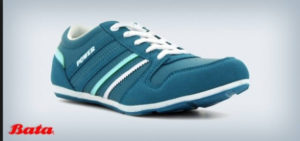 2.Consider the return policies
There are various things that can go wrong in buying shoes online. Even though you enter the sizes and colors correct, there is always a chance for the orders to get messed up,damaged or shipped to the wrong address.In such cases,being aware of the return policy is vital,because no one likes being stuck with the wrong pair of shoes.
3.Evaluate the images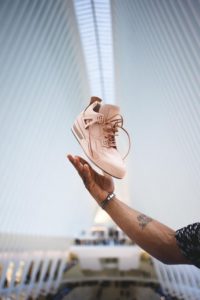 When shopping online for clothes and shoes, people rely on the images provided in the E-commerce platform the most.Thus make sure you purchase from a platform that provide large images that help you see the details better.For example stores such as Bata,comprise a vast collection of shoes and the images are also presented in the Daraz webpage.
4.Materials
Images provided can be of help when purchasing shoes online,but not always. You cannot be 100% satisfied with the shoes that you purchase until you touch the material.Selecting the right material get aligned with the type of shoes you wanna buy.For example if you are planning to buy heels,the material you are looking ,for should be leather and if you are looking for sneakers,then you should be looking for recycled polyester,recycled rubber or organic cotton etc.Therefore, make sure you read the descriptions provided carefully and contact the customer service if you have any doubts.
5.Picking the color
Same as the materials,colors may also change from what is in the given pictures.Here also it is advisable to seek help from customer service if you have doubts before purchasing.
6.Selecting the right size
Almost all the online stores provide size charts of shoes to help customers pick the perfect fit easily.If you are not sure about your foot size, wear a sock that fits,take a piece of paper,place your feet on it and draw the outline. Then measure from the toe to heel to get the size of the shoe.
7.Try them right away
Without peeling off the labels or stickers , try the shoes as soon as you receive them, cause some stores don't return or refund items if the packaging and labels are damaged. Further, make sure you try the shoes indoors to avoid getting dirt on them.
Best shoes can only be bought from the best shops.Bata, is one of the best and most reputed footwear lines in Sri lanka. In this Avurudu Wasi Season, Bata has joined hands with Daraz, Sri Lanka's best online shopping platform to provide you with amazing aurudu deals and discounts.
Upto 15% off on Hush puppies,Power and School brands with other extended discounts and special offers. Download Daraz app and shop online today.