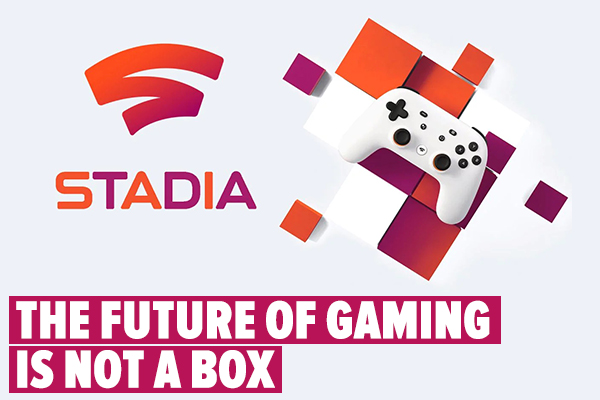 The future of gaming is not a box
Google Introduces a New Mile Stone; Google Stadia
Bringing the concept of "Cloud Gaming" into reality, Google launched the Google Stadia. The Google's Next-gen gaming console that degrades the need for fancy hardware components like PS4 and Xbox to play high quality games. Google Stadia Updates tells us that it is adopting the Netflix and Spotify concept, highlighting the fact that the performance of your device is completely irrelevant, when it comes to playing games.
Stadia is not a piece of hardware but a streaming platform to which the gamers can connect instantly to play any game of their preference in any device. Additionally, it allows you to switch screens and devices to match your convenience, so you can pause playing the game on your PC and resume from your phone by connecting to the cloud. With Stadia, games can be streamed not only on PCs, but also in smartphones in Sri Lanka, Tabs in Sri Lanka, Laptops in Sri Lanka and even on TVs.
There's absolutely no need for hardware when you are playing games on Stadia, so whatever the screen that you are playing the game in, gets converted to a super screen. This means it supports 4K resolution at 60 fps.
Google Stadia news had also said that it will be supporting cross-platform multiplayer which suggests the fact that you no longer have to worry about playing with PS4 or Xbox players even though you don't own either of them.
Performance in Comparison
Xbox One X" is considered as the most powerful gaming console in the world with 6.0 GPU teraflops. Beating that record the Stadia is about to get released with a GPU of 10.7 teraflops which will bring you the most amazing gaming experience of all time.
The Controller
In order to Play the Stadia Games online, you need to have the controller it comprises. It is much similar to Xbox but is light in weight. Google highlights two buttons.1) The Capture Button which instantly shares with YouTube via Live stream and 2) Google Assistant Button that opens a built-in microphone for assistant and special features within games.
Release Date
The Stadia is said to be launched this year, first in the US and then Canada and UK. Yet no pricing details are available on resources.