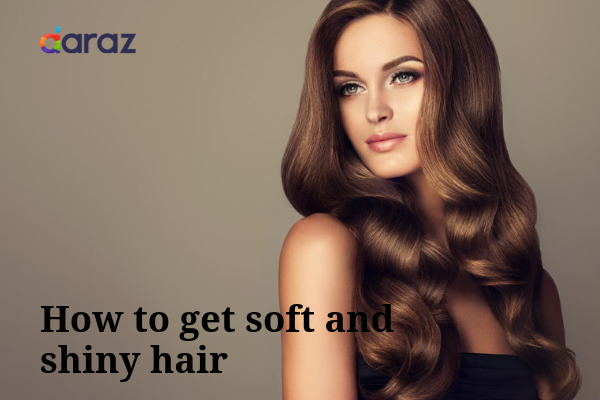 How to Get Soft and Shiny Hair
Despite the structure; short or long,straight or wavy,shiny hair is every woman's goal.The outer layer of hair contains the moisture that keeps it shiny.When this layer is prone to damage,hair start to loose the shininess and become dull.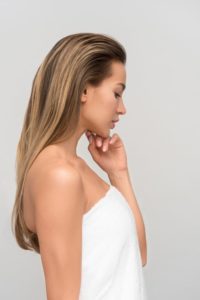 Many reasons can be listed for dullness in hair.Nutritional deficiencies,usage of harmful hair products,not having a balanced diet,over exposure to sun,frequent use of hair chemicals(hair straightener,curler,dye etc.),age,excessive stress,lack of water,chlorine etc are few of them.
Natural hair shine is one of the hardest things to maintain.If no proper care is given, the natural shine can disappear within a blink of an eye.Even if you don't have a celebrity level hair stylist (let alone a hollywood level budget) attaining shiny and smooth hair is not a complete dream.There are easy hair shining treatments that can be done under a lower cost.
The answer to the question, 'how to make hair shiny' requires a bit of extra care and effort.
Hair shining products are extremely common in the market.Yet, it is proven that natural remedies give out better results than chemically developed products.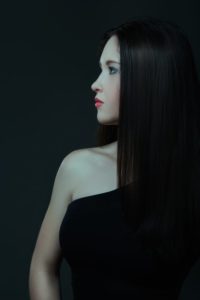 However,it's important to be mindful in what to buy and what not to,when purchasing hair shining products.It is advisable to use products that are made using natural ingredients.
To help you pick your hair shining products easily,we have listed some natural ingredients that can be used to make hair smooth and shiny.That way,you can look forward to purchase your hair shining products that have extracts of those organic ingredients.
#1 Eggs
Eggs are the finest ingredients that provide the required amount of nourishment for hair.It is a rich source of protein,fatty acids and lecithin that help repair dull and damaged hair and makes the hair strong and thick.
 #2  Coconut oil
Hair need oil to nourish the strands from roots and coconut oil is the best option.It restores moisture and repairs the damaged hair from root to end.
#3 Apple Cider Vinegar
Apple Cider Vinegar is an excellent hair conditioner that soothes hair roots and nourish them for a shinier and smoother look.It also removes lifeless dirt residues,dandruff from the skull.
#4 Avocado
Avocado is a brilliant moisturizer for dry and damaged hair.It deeply moisturize damaged hair and give a soft and shiny outlook.
#Fenugreek seed
These seeds are rich  protein,potassium, iron,vitamin C and lecithin resources.These nutrients work together to prevent hair loss,damage and dandruff and support in building up stronger and shinier hair.
# Aloe vera
Antioxidants,vitamins and other compounds in Aloe vera support healthy hair.The moisturizing drive away the dullness and help make hair shiny and smooth.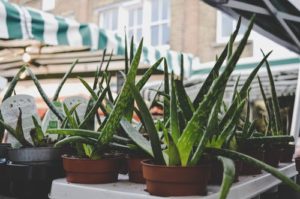 Here are some additional must know tips as of how to get shiny hair.
Use Natural and Organic products
Make sure you read the labels of the hair care products thoroughly before purchasing them.Always go for natural and organic products that contains above mentioned nutritious natural ingredient extracts and  minimize using chemically developed products.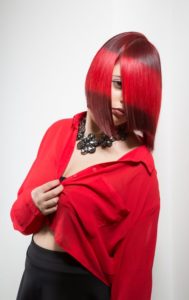 Reduce using hot hair styling tools
Minimize the usage of hair iron and curlers as they cause serious damage to hair from regular use.Heat weakens hair bonds and can cause breakage if hair is exposed to direct heat on a regular basis.It is also advisable to reduce the exposure to sun, as there are many harmful heat rays that can cause damage to your hair.
Don't blow dry- Just air dry
Instead of blow drying your hair each time you have a bath,gently squeeze off water from a wet towel and let it dry off naturally.avoid vigorously wiping your hair as it also can cause damage to an extent.
Find the right comb and the brush
A wooden wide tooth comb is the best type of comb that can be used to avoid hair breakage.Wide tooth comb does a good job untangling hair too.And also, a natural bristle brush is another good investment if you are looking forward to have a damage free hair.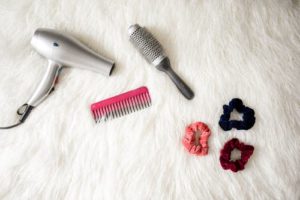 Never forget to use conditioner
Conditioner is a must have factor is you intend to maintain a shiny hair.Conditioners contain the essential amount of moisture for hair that smooth the strands from root to tip.Most importantly, never forget to use conditioner after using shampoo.Because the damage caused by shampoo can only be restored after immediate use of conditioner.
Avoid hot water
However much it is comfortable to take a hot bath, hot water is considered to be harmful for hair.Cool water helps prevent the hair cuticles that ensure the hair is smooth and silky.Hot water technically removes all the moisture from hair and cause dryness.This can be reduced by the use of cold water.
Feed the scalp
Regular oil massages regulates the blood circulation of your scalp.Therefore there's more room for hair to grow healthily.Adding vitamin E to the normal hair oil you use will give you faster results.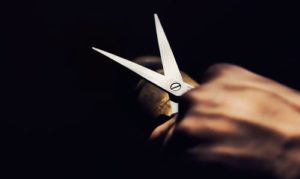 Trim it regularly
Hair needs to be trimmed at least once every six months .The damaged split ends cause unnecessary tangling of hair.
Shop at Daraz for best hair care products to attain a break free, shiny and smooth hair.