The Top 5 Must-Have Home Appliances Every Home Should Have
Are you planning to move out alone? Or starting up a new family? Are you tired running around finding stuff to fill in your new place? Or are you running under a strict budget? Then you don't have to worry about a thing. We are giving you a full guide on how to pick up the most essentials for your home under a budget. All you need is just a simple click away!!
Electronic Home Appliances in Sri Lanka are the basic must haves of a modern home. There are hundreds of websites to sell electronics and millions of electronic deal websites launching every day. So, finding your must have appliances for a considerably reasonable price is not that difficult. Especially when you are a first-time buyer, you need to do a proper research of appliances, prices, stores before purchasing.
House-ware is a vast category. So, you have to break it down room by room to plan out what exactly you need to buy for your apartment/house.
Kitchen
The most important part of a house is the kitchen. Even if you are starting from scratch, you need to fill your kitchen with the essentials before anything else.
#1 Refrigerator
Having a refrigerator in Sri Lanka is an absolute essential. You need to keep your staples and cooked food well preserved. That is why the refrigerator has become a number one must have in any home. If you start visiting house by house, I bet you will not come across a house where there is no refrigerator. You simply cannot think of starting a home without it – so there's no escape.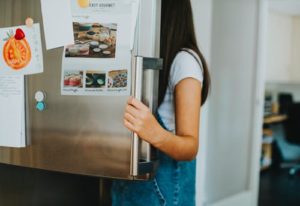 The tricky part is the process of purchasing. Specially if you are buying a refrigerator online, you need to have a good look at the detailed description given, before making the payment.
First, match it to your family. If there are only two three members in your family, there's no point purchasing a huge French door refrigerator. Therefore, match the fridge capacity to your family and make a purchase accordingly.
Then, consider the space you have. If you buy a ginormous fridge and only have about two feet area to keep it, then it's definitely going to be a problem.
Next, you will want to consider the inside features such as temperature-controlled shelves, adjustable shelves for bottles, ice maker and water dispenser etc. Finally give a quick look over the design, if you are looking forward to math it with the other appliances.
#2 Cook-top
Given all the varieties that are available in the market today, you should probably think of buying a new model. It means advanced functionality and more burners. This can also depend on the size of the family. If you have a large family, you should definitely go for a large cook-top with at least 4 different burners.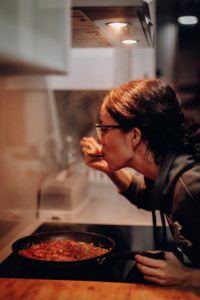 There are cook-tops in Sri Lanka that also come with an inbuilt oven. That way you can reduce the expense on a separate oven.
The first thing you should consider when buying a cook-top is whether you want it to be gas, electric or induction. Induction cook-tops are considered to be fairly expensive than gas and electrical. But, for the long run, Induction burners are considered to be the best. Gas and electrical cook-tops are cheap in comparison and that's the main reason they are popular within the market.
There are also glass top, stainless steel and steel design options in cook-tops which makes it even easier for you to choose from.
Bath
#3 Water heater
A water heater is yet another must have in every home, even if you are living in a hot climatic zone. A hot shower is the best refreshment anyone can have after a busy day.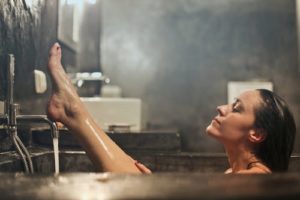 Sure, it's not the most budget-y option if you are starting a new home from scratch under a budget. But there is less expensive option you can consider rather than having a large heater fixed outside your home.
There are so many varieties of budget water heaters in the market. Some of them are best suited for one room. But there are also some budget heaters that can be used to pump two adjacent rooms.
Laundry
#4 Washing machine/Dryer
A modern home simply cannot survive without a washing machine. Specially if you have a large family, the daily laundry load will tire you to the extreme if you don't have a washing machine and dryer.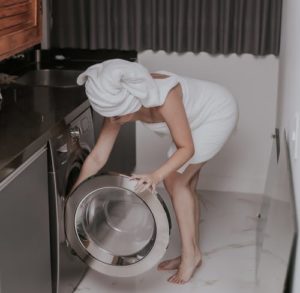 The first thing you need to consider when buying a washing machine is whether it's a front load or top load. Front load washing machines are comparatively more effective than the top load ones. They use considerably less amount of water and electricity, larger in capacity, more efficient in terms of wash and spin cycles and is gentler on fabric. But if you are running a small family, the top load washing machine will be the best option because the requirements are not that vast.
Next, match it to your family capacity. There are online guides which provide elaborative descriptions on how to purchase washing machines, matching to your family.
Drying clothes outside can also become a stressful task if you are under a busy day schedule. Therefore, look for a washing machine with a built-in dryer so that you won't have to spend on a dryer separately.
Floor
#5 Vacuum Cleaner
The popular is 'why spend so much on a vacuum cleaner when you can have brooms and mops for a cheaper price?' But what everyone doesn't know is that, vacuum cleaners are surprisingly inexpensive appliances. The amount of effort spends on using brooms and mops can be minimized ten times when using a vacuum cleaner and it cleans better!!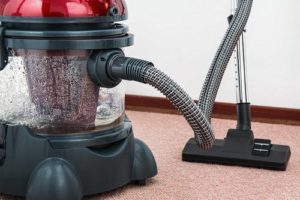 Vacuum cleaners in Sri Lanka are excellent for removing dust, hair fallen from pets and debris from any type of surface.
To know all about electronics and amazing deals on all electronic appliances, visit Daraz today!