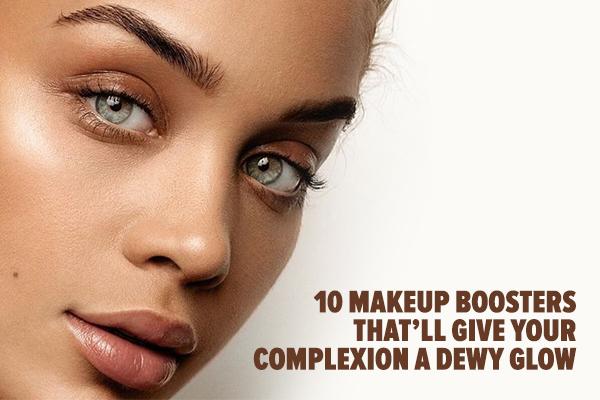 10 Makeup Boosters That'll Give Your Complexion a Dewy Glow
The fresh just-out-of-the-shower dewy glow in the complexion is becoming an increasingly popular trend in runways and red carpets. Many celebrities tend to follow that trend nowadays without going for a heavy makeup routine with a lot of colors and shades. The best thing about having a dewy glow makeup is that it makes you look fresh and natural.
There are hundreds of dewy makeup products in Sri Lanka and brands in the market. But knowing what to buy and what not to, is the trickiest part. If you want to get the perfect straight-outta red carpet look you need to know the correct process.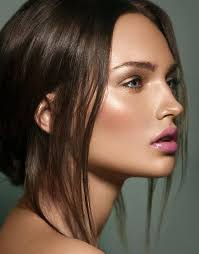 This youthful delicate look doesn't necessarily need a Hollywood level makeup artist or a celebrity size budget. With the correct amount of guidance and right products, you can easily acquire the perfect dewy glow at home.
Additionally, industrial professionals have proven that it only takes your fingers and the correct few products for you to achieve the dewy glow look in your complexion. Are you excited to know how? Follow our dewy glow makeup tutorial and know all the tips yourself.
#1 Exfoliate
Dewy skin is impossible to get without a clean skin. No matter how many layers you put on top of one another, uncleaned skin cannot give out the best dewy look. So, make sure you exfoliate your skin with a gentle scrub the night before.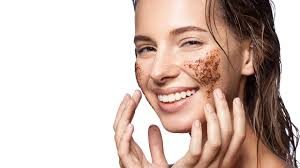 The exfoliation is best advised to do the night prior because if any irritation is caused through scrubbing, it has time to heal overnight. Exfoliating can remove excess oil from the skin. That way, whatever the moisturizer you put on the skin, can easily get penetrated inside and process better.
Yet be extra cautious when using exfoliating scrubs on dry skin cause the scrubbing beads are most likely to aggravate the skin. It is advisable to consult a dermatologist before choosing a facial scrub.
#2 Give more attention to the eyes
Eyes are the main attention grabber of any make up. But there is a limit that make up can go too. If you have overly exhausted, puffy eyes, it is very hard to cover it up with foundation. Skin around the eyes are the most delicate. So there has to be an extra amount of care to maintain un-puffy, rested and bright eyes.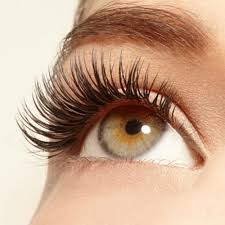 Gently massage your eyes with your favorite eye cream, every night before bed around the eye orbital. Also make sure that you use the pinky finger or the ring finger to massage cause that way you can reduce the pressure exerted on eyes.
#3 The primer
The best makeup booster for a dewy glow complexion is the primer you use. Use a vitamin enriched serum to boost up your skin radiance. But don't rush through it. Gently rub it on the face and give a little massage.
Then apply a moisturizing primer with SPF as it blurs out imperfections and even the skin tone. But if you have excessively oily skin, you can skip this part and more straight to the foundation.
#4 Foundation
For the dewy glow, it is advisable to use either a BB cream or a liquid foundation other than using solid foundation as it is much lighter and smoother. Evenly spread out the foundation on your skin using a soft brush or a sponge leaving no smudges.
When choosing the foundation, make sure you match the color to go with your skin tone. For those who doesn't need much coverage on face, can have only one or two layers and even it out. If you have dark spots and marks, use a concealer prior the foundation and powder it well.
#5 Highlighter
Highlighting is a key part of the dewy makeup. To do that, it is important to identify the T area on the face, which consist of the cheekbones, brow bones, down the bridge of the nose and the cupid's bow. Pick a good highlighter and apply on these areas with a slight dab.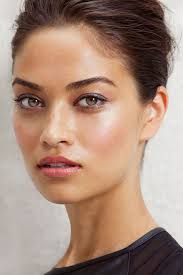 Even when picking up the highlighter, make sure you match it to your skin tone. It is glamorous to glow like a movie star, but you wouldn't want to overdo the colors and look like a clown. Specially if you have a dark complexion, make sure you pick somewhat of a dark highlighter and softly dab it without overdoing it in the T zone.
#6 Add some pigment
Sure, you want to look dewy, but not too much that you are impossible to look at during the day time. And the last thing we want is a rosy cheek. So, we can suggest a dab of creme brush. If only you have is a brush, mix light pink lipstick colors and apply on your wrist. If the color is not too much, slightly dab some on the cheek bone.
#7 Eyes
Dewy glow complexion has no room for heavy eye makeup. To start up with, slightly brush the lids with a skin color eye shadow base. Then highlight the middle of the lid and below the brow. If you want a smoky look, add a slight dark brown or black shade at the edges of the lids and spread it towards the middle.
#8 Lashes
Curl your eyelashes well and apply two layers of mascara to give some extra volume to the eye. Using eyeliner will take the glam away. So, stop at the lashes.
#9 Lips
It's best advised to use only a lip balm on the lips to keep the natural look. But if you really want a color, apply a nude color to go with your skin.
#10 Keep the Natural look
The whole point of the dewy glow is to look as natural as possible, too much of any layer can literally ruin the entire look. And definitely less colors!
Shop at Daraz today for all your makeup needs for a dewy glow complexion.