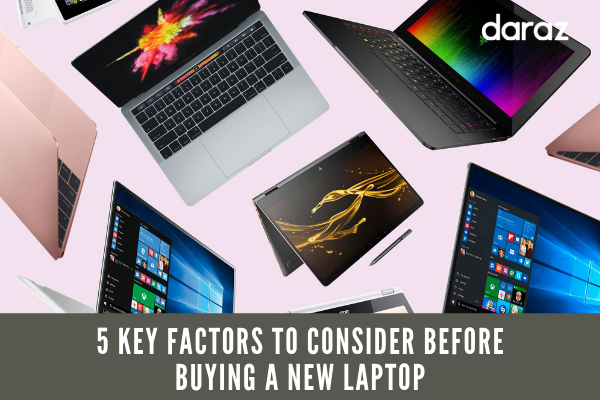 5 Key Factors To Consider Before Buying A New Laptop
Laptops are the most compact and versatile devices your money can buy. Ranging from playing a video game to completing a project report, laptops in Sri Lanka can be used for professional, academic and personal tasks.
In the present-day world, laptops are a vastly expanding market. No matter the size of your budget, there are always numerous options you can consider before purchasing a laptop. The key concern in buying a laptop should be the requirement, whether you're going to use if for professional purposes, academia, gaming, advanced graphics etc.
All laptops aren't made to perform every task. Laptops which are made for everyday computing tasks can fail to perform advanced graphic related tasks as up to the required standard. The work you're planning to do can be easily accomplished if you select your laptop aligning with the kind of work you wish to perform from it.
The common norm of buying a laptop involves depending on the favorite brand in a large scale. But choosing best laptops to buy is not as easy as choosing flavors for ice-cream. Still confused about how to make the right choice? We'll help you steer in the right direction.
1)Choose a platform: Mac, Windows or Chrome OS
If you haven't had experience working on all three platforms this is a bit of a hard question to answer. To ease up the decision, we have listed the pros and cons of all the three platforms as per the latest version of each.
Windows
This is considered to be the most flexible Operating System. Therefore, it appears in more laptop models and designs than the other two OSs. Windows 10 is the latest version of the OS and the offer many specifications such as touch screen, fingerprint scanner, dual graphic chips, Cortana. start menu with live tiles etc.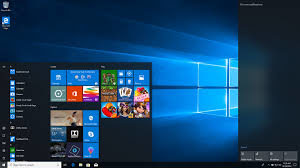 Mac OS
The apple MacBook OS basically performs similar tasks to as Windows only in a different interface. Instead of the task bar in Windows, Mac OS has an app dock. Instead of Cortana, Mac OS has Siri. The main advantage of Mac OS is that multiple devices, such as apple watch, MacBook and iPhone can be synced to work together. Even though most of the features seem to be confined within the apple network, Apple has been able to simplify most of the computing tasks in to a simplified user-friendly format.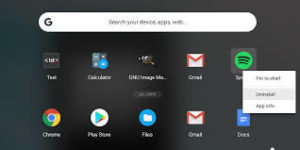 Chrome OS
This is more simple and secure than other OSs but is also limited. This OS can be found in the inexpensive Chromebooks like Samsung Chromebook 3. The only disadvantage of this OS is that, many web apps don't work well offline. Yet, this is also a limited issue cause high end laptops like Google Pixel Book work just fine even offline.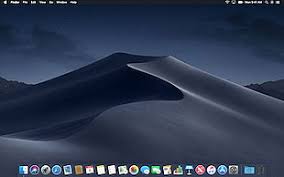 2) Fit it to your budget
After all, it all comes down to the price. Plus, it's pointless spending more than you should on a high- end laptop, when you only need to perform basic computing tasks. Let's break it down.
Rs.25,000/= to Rs.45,000/=
The Chromebooks are the least expensive notebook laptops that run on Google OS, low- end performance, comparatively low storage and processing speed. These laptops are best for academic use.
Rs.60,000/= to Rs.106,000/=
Laptops such as Asus Aspire, ASUS Chromebook fall into this price category. But they usually don't have an SSD, full HD display or longer battery life.
Rs.106,000/= to 160,000/=
You can buy an Asus Zen book or a Lenovo Idea pad for this price range for added features like higher resolution, SSD etc.
Rs.160,000/= and above
You can get a more powerful notebook for this budget range. More money means more features. So, we will be talking about MacBook's with higher resolution, high-end processing, lightest and best designs, discrete graphics etc.
3)Specifications and features
Choosing the Specifications correct should be the main concern when buying a new laptop. Have a clear understanding about your requirement first, whether it is for academic purposes, advanced computing, personal use or professional/business use. Best laptops for business and personal use have simpler features in comparison to advanced computing laptops. Therefore, always weigh your choice on that requirement.
CPU
This is the brain of the computer. The entire performance of the laptop depends on the CPU. For your ease , we broke it down like this.
Intel Core i7 – Ideal for power users like hardcore gamers, photographers, videographers and graphic designersExcels at multitasking and high definition multimedia creation
Intel Core i5 – Is powerful enough to perform many computing tasks at once.
Intel Core i3 – Is an entry level processor adequate to perform everyday internet and productivity tasks.
AMD Ryzen mobile processor with Radeon Vega Graphics – Allows multitasking in day to day activities
Ryzen 7 – Supports hardcore usage in video editing, running demanding applications, playing latest games with smooth frame rates
Ryzen 5 – Facilitate all-around multimedia performance for streaming 4K videos, light video editing, and e-sport gaming.
Ryzen 3 – Responsive and efficient to maximize battery life while providing performance for school and office tasks as well as entertainment.
MD FZ and A Series – Designed to boost productivity, enhance multimedia
FX A12 and A10 – Powerful processing for smooth online gaming and enhanced HD streaming.
A9 A6 E2 – Perfect for everyday productivity tasks.
Apart from that, make sure you base your choice on the keyboard options, RAM, storage, connectivity (ports), battery life and display.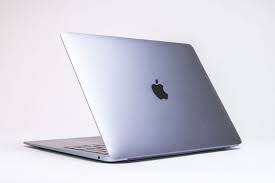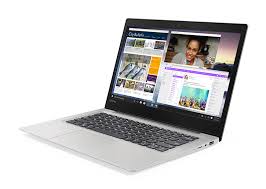 4) Size
This can also depend on the requirement. If you are carrying the laptop to work every day, you might not want a huge heavy one. Always go for a lighter option if you are carrying the laptop around a lot.
5) Warranty 
Make sure you read the warranty well, prior purchasing a new laptop, the last thing you want is a malfunctioning laptop without a proper warranty to cover up the damages.
Visit and Shop at Daraz today for the best laptop deals 2019.