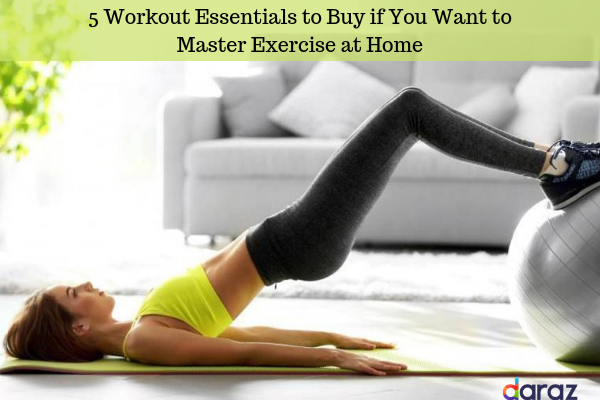 5 Workout Essentials to Buy if You Want to Master Exercise at Home
Have you ever heard of that gym that never gets crowded, customized with all the gym equipment's as per your wish and only plays your favorite songs? It's called the HOME!!! And yes! Your home can be the best customized gym anyone can have. Want to know why??
Let's talk about the pros and cons. Going to a gym is beneficial in many ways. Not only you will have the constant motivation to achieve more everyday but will also build up a positive mindset towards physical and mental fitness goals. The environment of a gym itself, is a huge confidence booster as you can see people pushing beyond their limits to attain body goals.
Yet, actually turning up in the gym on a regular basis is the biggest challenge. With the busy daily routine, it's normal for anyone to save time to go to a gym. Even though you had a great start for a couple of months, the whole daily routine can collapse either if you start to date or move into a new place or change the workplace etc. etc. etc.
Given these circumstances, if you have all the gym equipment at home, you will be able to find at least 20 minutes a day to master exercises at home. You don't need to have all the fancy gym class equipment's, but the only the workout essentials to jump start the venture to achieve your body goals.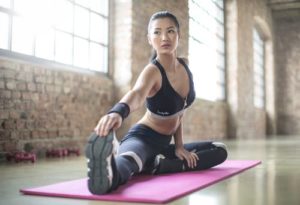 The plus side of maintaining a home gym is that, then you can focus only on the set of essential exercises that suit your body structure. Going to a gym means you have to be trained from the common instructor. So, there is a chance that he/she might give you exercises that doesn't suit your body. Hiring a personal trainer can also be extremely expensive.
So, let's find out how we can utilize a small place of your home to build a customized gym that will never bore you out.
How can I do exercises at home?
Before you start purchasing gym equipment you need to know what exercises to do and what not to. The best we can recommend is getting advice from an online coach, or you can always google. Then start buying the equipment accordingly.
Before you do any workout, warming up is vital. So here are 5 essential exercises you need to do before starting working out with equipment.
1)Push ups
This is one of the easiest beginners exercises you can master at home or basically anywhere you go. Pushups help you build us basic back, chest and arm strength. The core strength of those areas is crucial to do exercises with equipment.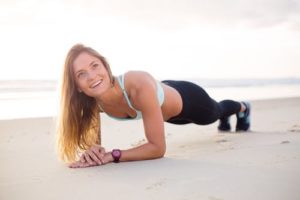 2)Pull ups
This is somewhat of a difficult exercise to master. Even experienced trainers can fail in pull ups at times. But if you can properly do at least 3 sets of 5 pull ups per day, your core strength will build up effectively.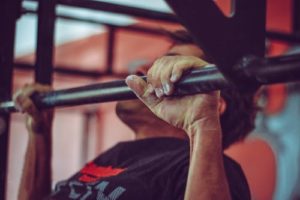 3)Body weight squats
It may look easy. But there's a lot of work going on the thighs and back muscles of the leg. So make sure you get the movement right because doing it wrong can cause injuries.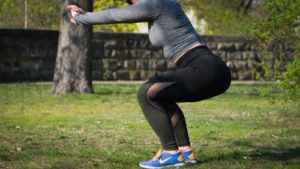 4)Jump rope
This is not necessarily a fat burning exercise but an excellent pre workout for your calves and arms. And it sets the mood perfectly for a complete workout.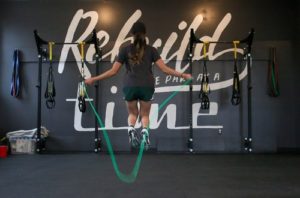 5)Walking lunges
Another good pre workout for the hams, quads, glutes and the lower back. Walking lunges also help in strengthening the core.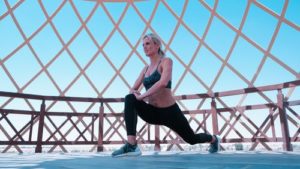 5 workout essentials for your home gym
#1 Yoga mat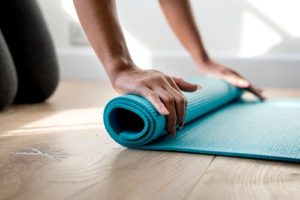 When you are pushing your muscles to their limits while working out, you need to have some sort of a comfort. So, invest in a good quality thick yoga mat in Sri Lanka. Sweat makes you slide away from the start position. So, there's a good chance for an injury to happen. Sweat gets absorbed to the mat and you will have all the friction you need to prevent from sliding away. That way, you can work out easily without worrying about maintaining good positions.
#2 Resistance bands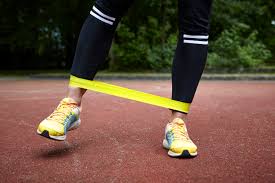 If you are struggling with a small space to do your exercises, these bands are going to help you immensely. They can easily tighten and tone muscles. You can use these to do glute bridges, lateral leg raises, squats, triceps presses and more low impact workouts. Plus, resistance bands they are also travel friendly.
#3 Suspension training system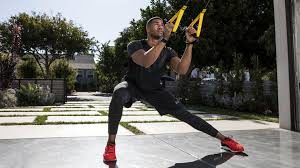 This system can be used to perform many exercises as it helps you increase or decrease the difficulty level of the workout by just changing the body position. Also, you can do a lot of exercises you can't do with dumb bells with these.
#4 Stability ball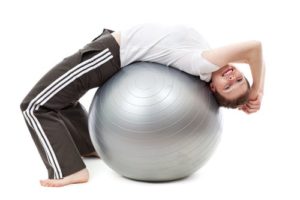 If your stability muscles are weak, you are much more prone to injuries. By using a stability ball instead of a bench, you can burn your calories by challenging the balance of your body. Because in that way, multiple muscles of your body are working to keep you steady. This is proven to be effective by a lot of experts.
#5 A jump rope

Jumping rope is one of the most important equipment's any trainer would suggest if you are focusing on cardiovascular exercises. On the plus side, jump rope is the cheapest equipment you can purchase.