5 Gadgets That Can Actually Help You Save Money While Travelling
As appealing as the sound of the word 'travelling' is, it can also be your worst nightmare came true if you are not properly prepared. Everyone loves travelling, reaching destinations that haven't crossed the sight before and exploring new things. If you want to enjoy the best out of your trip, you should know how to plan out properly.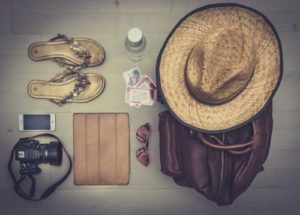 Even though, travelling is experiencing a fresh memory each second. This mean that there's always a chance for an unexpected challenge to be thrown in your way. Your accommodation reservation can get messed up, transport modes can get delayed, belonging can be stolen or lost, the battery of your phone can die, you can be left with only canned food for days and worst of all, you will be left with no Wi-Fi.
So, it is apparent that, it's not just about packing few clothes and toiletries. There can be much more worse situations than non- matching clothes.
The key to having a best travel experience is expecting the worse. Don't always have high hopes about the places you want to visit or the accommodation or specially the food. It's not home. So, there's a bigger chance for you to not to like where you stay or what you eat. So, expect the worst! And be prepared for it.
Now everyone is familiar with the basic travel utensils like clothes, food, toiletries etc. But we are going to give you a list of 5 gadgets that can actually help you while travelling. These things sure will come to your rescue when you are left with no help in a foreign land.
Wi-Fi hotspot router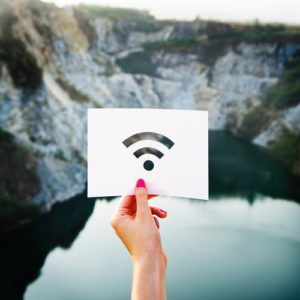 Literally no one can live without Wi-Fi in this century. Travelling is fun, but not being able to tell your friends about the trip by sharing pictures is a bit of a downer. Most of the tourist destinations have free Wi-Fi. But there can be remote areas where you can't even catch a single signal wave. There's no way we can predict that all the places we are going might have WIFI. Even if they have, there can be a huge traffic making it impossible to connect.
So, make sure you pack a portable Wi-Fi hotspot router in your luggage. Adopting the advantages of new technology in 2019, there are many routers in the market you can purchase for a lower price. Supporting the technological trends in Sri Lanka 2019, it's not that hard finding a travel friendly smaller model.
Luggage scale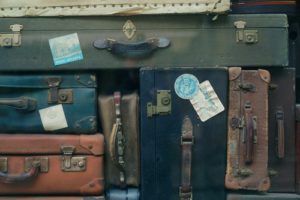 Leaving behind the goodies your bought at the check-in counter because your luggage is overweight is one of the worst feelings ever. With excessive luggage fees rising up in every airline ridiculously high, you have but no choice to pack only the essentials. So, pack light when you are leaving and have space for the things you buy. When buying new goodies too, be extra cautious not to get anything that weighs too much.
The smartest way to beat this challenge is by having a portable luggage scale. Your luggage will obviously weigh more when returning. So, without worrying about the check-in counter, make use of the luggage scale and pack stuff accordingly.
Portable eating utensils and a knife.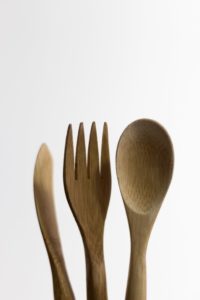 You cannot expect every meal to become a fancy restaurant level one. Especially if you are travelling under a strict budget. Food can either be cheap or expensive depending on the place you are going. Nonetheless, there's no assurance that you will like all of them. So, you might have to depend on canned food or fast food. And it is impossible to find a decent seat everywhere you go to have a meal properly. Most of the time, you will end up eating by keeping a box or a plat on your lap.
So have a kit of portable eating utensils with you along with a knife. That way you won't have a hard time eating with your hands.
A flashlight/headlamp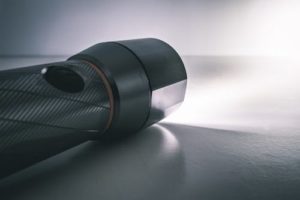 Especially if you are travelling across a remote area, a flashlight or headlamp is one of the must have gadgets. Travelling back to your inn through a dark road after sunset can be risky in many ways. So, make sure your luggage always has a flashlight. Many of the remote areas in developing countries have power cuts and power outages. So, having a flashlight will serve you a great deal.
Portable charger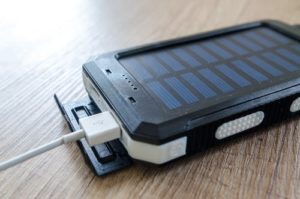 Without question, your phone is the smartest travelling gadget. You don't need physical maps, guidebooks, contact books, dictionaries, or any sort of a paper material if you have a smartphone. So always keeping your phone alive is vital, not to mention the nightmare of being completely lost in a strange city of non-English speaking people.
So always have a portable charger with you and make sure it's charged all the time. A smart phone is not only there to upload travel pictures. There are travel apps to suggest you new destinations, food apps that suggest restaurants, google maps to help you find the road, currency converters, built in translator and whatnot to help you in every way possible. So, make the best use of it by keeping it charged all the time.