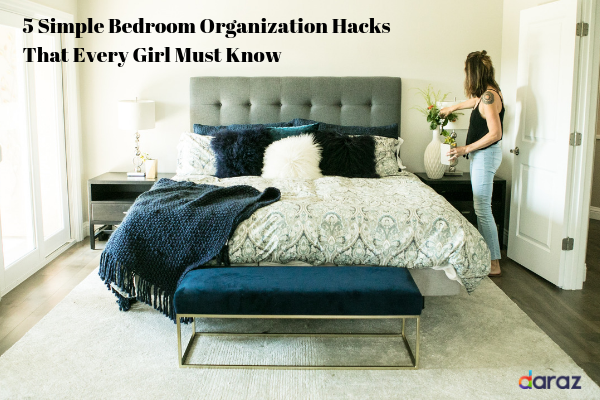 5 Simple Bedroom Organization Hacks That Every Girl Must Know
If you are a girl, then you sure must have shared a room with your siblings at one point in your life. Remember how messy it got? Not to mention the continuous nagging of your parents asking to clean it up. This situation changes when you are finally old enough to own a room of your own. That is when you will start finding ways and means to beautify the room in any way that you can.
Girls! Keeping your bed rooms neat and clean is a must! And you know why? It's because the room itself reflects how organized you are as a person. A person with a hopelessly messy room cannot be expected to have an organized schedule and a life style. Especially being a girl, keeping the bedroom clean and neat will give a forecast into your future housekeeping skills as a wife or a mother.
So, let's start with small things. Keeping a room organized doesn't mean you have to spend big bucks or have a large space. You can make the best use of primary materials to organize the stuff in your room. There are enough and smaller bedroom ideas in the internet today. That sounds like a lot of work, right? So, let us simplify it to you. If you are looking for the perfect tips and hacks for bedrooms, stop your search from here! Now check out the girl's hacks for bedrooms we have given below!!!
Organizers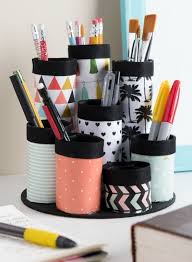 Organizers are one of the top priorities a girl's room should have. Let's start from your favorite place, the dressing table? Are you finding it hard to balance all your makeup accessories, makeup tools, body lotions, creams and what not on the dressing table? Purchase some organizers. It's better if you can have separate ones for makeup, tools etc. so things won't get messed up again after a week or two.
If you are looking for a budget option, you can always DIY organizers. All you have to do is to cover up a few empty cans with colorful paper and paste them together.
Bonus tip – Always keep a dustbin near your dresser, otherwise the empty perfume bottles and cream tubes will never leave your table.
Shelves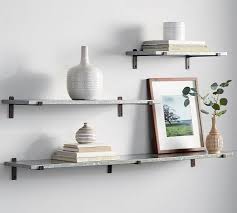 It's great if you can have cupboards and drawers for clothes, shoes, books, towels and such. But cupboards are expensive and also can take up a large space. What we recommend, are shelves. You can easily implement a couple of shelves, each to carry different stuff. It saves up space and money spent on a cupboard or a drawer. Look for a good design online, (trust me there are plenty) and all you got to do is to pay a carpenter a visit.
Cable organizers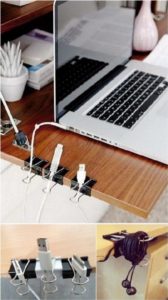 This is the most modern problem girls have when it comes to organizing the bedroom. Cables!! Cables are a definite pain when they get tangled with one another, not to mention the amount of dust that gets collected within these tangles.
Use paper clips and file clips as shown in the image given below to have tangle-free cables. You can even label them so it's easier to switch on and off the correct cable.
Partitions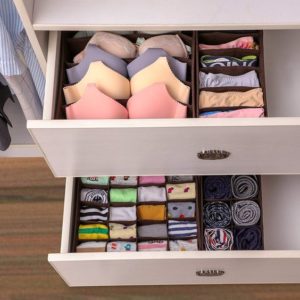 Clothes closets and drawers are the things that are extremely hard to keep without getting messed up. You can't help it too, because you have to put clothes in and out all the time. So, here's what we suggest.
You can either purchase partitions or DIY them to match your drawers and cupboards. That way you can have separate organized room for socks, underwear, scarfs, tights, blouses etc.
The perfect room you always wanted to have is just a few steps away girls. Start today!