Which air conditioner should you buy this summer
Are you looking for the best ACs to buy online?
Let it be your apartment or the master bedroom or the living area or even the kitchen, there is always a room that need to be cooled down. With the heat kicking in, you must feel the need of an air conditioner more and more as the fan you already have is failing to do the job.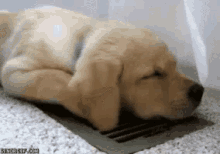 Now we know how confusing it can get to choose the best air conditioner your money can buy, given there are numerous brands, each with unique and better features to offer. We understand the struggle. So, we are here to help out!!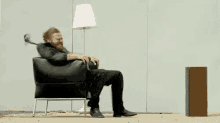 We have narrowed down your search to 3 best air conditioners in Sri Lanka in terms of cooling, features, durability, capacity and power consumption!
So hurry up!! Best air conditioners to buy are just one click away!!!
Hitachi Air Conditioner 18000 BTU
This is one of the most cost effective options in the current market.The easy fit pre gassed air conditioning super inverter heat pump units directly contributes towards the cost efficiency.Best thing about this air conditioner is that it doesn't need any special tools for installation. Also, this inverter has WiFi control , means that it can't be controlled simply by an android or an iOS mobile or a tab or even through the internet.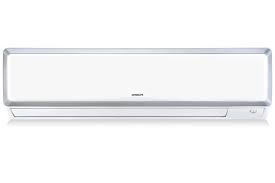 This pre gassed Hitachi air conditioner in Sri Lanka is suitable for any room because this has an efficient Hitachi compressor which allows for up to 20/25m pipe run and have the latest Eco-friendly R410a gas running inside.And these modern features are combined with stylish features like an infrared remote control and an LED display.
Here are some additional features
 Adjustable Fan Speeds
 Dehumidify, Cool, Heat and Circulate Modes
 Direction Air Vane
 Programmable timer
 LED Display and Wireless Remote Control
 24 Hour Sleep Timer
 LG Air Conditioner 12000BTU Dual Inverter
This Eco friendly LG Air conditioner in Sri Lanka inverter is designed with the best available technology to provide faster cooling and energy saving options.It's vertical 6 step louver control allows you to choose the vane direction among 6 preset positions to meet the exact wind blow direction you desire.The Dual Protection Filter captures dust size over 10㎛ and bacteria.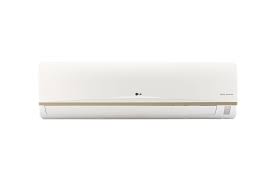 The comfort Sleep mode ensures the utmost comfort sleep environment by automatically adjusting 3 different functions (Indirect airflow/7 hr off time set/Soft wind & sleep time logic) ,with the simple click of one button.
The comprehensive auto cleaning function prevents the forming of bacteria and mold on the heat exchanger and thus provides a more pleasant and comfortable environment for the user.
Panasonic AC 13000 Btu Inverter
This new Panasonic inverter Air conditioner in Sri Lanka has the new ECONAVI technology along with the temperature waves.It consists of an intelligent inverter to give out a blessed breezy air.Its nanoe-G Air Purifying System with In-Filter Deactivation and AUTO COMFORT system is ensured to give you a naturally cooling environment.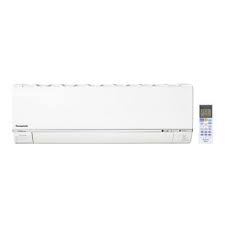 In terms of reliability, this inverter has auto restart, top – panel maintenance access, a self diagnostic function and a blue fin condenser options.
Shop for the best air conditioners in Sri Lanka , now at Daraz.lk