Top 5 Power Banks you can buy
Smartphones have already invaded most of our lives and we all know that there's no coming back. Not only they are an essential part of our daily schedule now, but also a close companion. From the moment of waking up until the moment of setting an alarm for the next morning, we cannot possibly keep a count of tasks we perform using the help of a smartphone.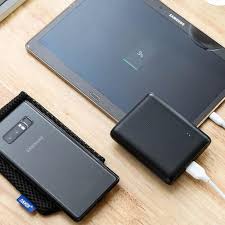 Can you even think of a morning commute without listening to songs from your phone or normal 5 minutes of working/studying without peeking into your phone at least 10 times? However much useless or useful the task is, the bottom line is that we cannot go through a day without having a smartphone.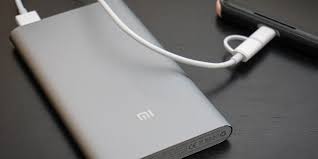 But here's the issue! How can I retain the battery for an entire day? Carrying your charger is not the best option cause finding a plug point to fit your charger socket can be a challenge. So the best we can suggest is having a portable charger/ powerbank handy in your bag. Then you won't have to worry about running out of battery in the middle of the day.
AUKEY Power Delivery Power Bank 20000mAh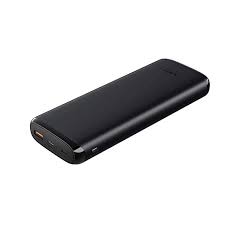 This compact charger can charge a phone 4 times faster than any other charger. It has a low current charging mode, 20000mAh power, Qualcomm Quick Charge 3.0 and is extremely durable.
External Battery Pack RAVPower 16750mAh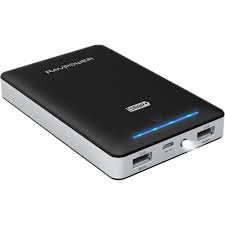 This is yet another top selling products that has a consistent flow of 4.5 A current and is capable of charging two devices simultaneously. This device that is designed for Accessibility, high capacity and slim silhouette is also highly durable.
Portable Charger RAVPower 22000mAh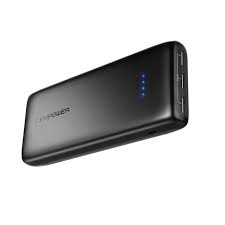 High-Density Li-Polymer Battery, Fire-Resistant Shell, RAVPower Ace Series 22000mAh Portable Charger are the main features of this power bank. It has a long retaining battery, 3 USB outlets and this device gets charged fully within 7-8 hours.
Xiaomi 10000mAh Mi Power Bank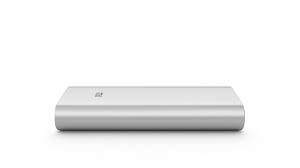 Xiaomi was able to win the hearts of people within a short span of time as almost all of their high quality durable products.This ultra-compact, comfortable product is just another piece that proves its reliability. With all the high-quality features, this is the favorite of many users.
High-density lithium polymer batteries required, World-class circuit chip protection with nine layers, Double anodized aluminum case are the special features of this device.It's highly resistant to color fading, rosion and daily wear.
EasyAcc 26000mAh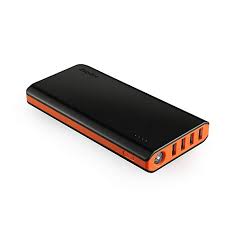 EasyAcc offers high spacious capacity of 26000mAh along with features like fast charging and bright flashlight. It's fast and efficient technology reduces the charging time up to 50%. So now, you need not worry about the charge while talking to your friends over call, playing games, or even surfing the internet for long hours.It has a 26000mAh battery, Ultra reliable A+ Lithium-Ion battery cell, Multi-Protect safety system and 2 inputs.