Google Home vs Amazon Echo
Looking for a smart speaker to purchase? Then we know that you're definitely torn between the choice of whether to purchase a Google Home or an Amazon Echo. There is a clear war between these two leading smart speaker brands to dominate our homes. Featuring the table turning voice assistant feature, these two smart speakers have truly dominated all other speakers that are there in the market.

These smart speakers are not just speakers, but also platforms, because even if the hardware of the device doesn't often change, the services that power them – Alexa and Google Assistant are prone to continuous change. When you are purchasing a smart speaker, you are basically investing on a whole ecosystem. So if you buy either one of them, you are choosing to voice assistant enable your home.

Both Alexa and Google Assistant has evolved to become excellent voice assistants. Even though the Amazon Echo took an early lead by getting released first, Google home was soon able to catch up the standard by developing a home range of speakers. Both of these smart speakers have their own advantages and special features. If you are making a choice between these two devices, it's better to be informed about each. So read on.

Appearance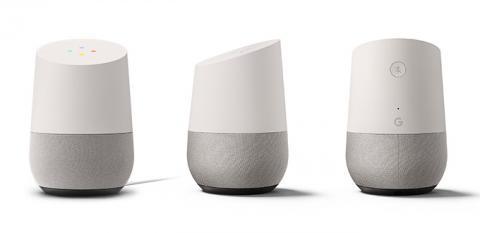 The latest Amazon Echo is a cylindrical shape of 6 inch height that has several removable fabrics to suit your home.It has two buttons on top: one to turn on the microphone and the other for multi purpose.The volume ring on top lights up when the Alexa is activated.

On the other hand the Google Home is 5.6 inches tall with seven colors of removable fabrics. The top half of the Google Home lights up in 4 colors when activated and has a touch display to play and pause music, change volume and activate Google Assistant. On the back there is a physical mute button. 

Design wise, neither of the devices will blow you away as there are swappable fabric colors. So it comes down to whether you prefer the bold colors of Google Home or neutral colors of Amazon Echo.

Sound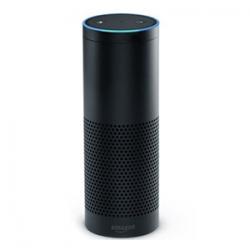 The Home provides richer, well rounded sound than the Echo, but the Echo is comparatively louder as there is a 3-4dB difference in maximum volume at a one-foot distance. Both players support Spotify, Tuneln, iHeartRadio and Pandora. The Echo has Amazon Music and the while the Home supports Google play and Youtube Red.

As google now lets the users to upload their own music library to it's cloud, it is a better choice for a majority of customers. The Echo has a 3.5 mm output that allows the users to connect it to another speaker to get better sound. This feature is not there in the Home. Nevertheless, both speakers have direct bluetooth connection feature that allows the user to play music from a mobile phone.

Voice Assistant
Both the devices use voice activation to play and search music.There are more than one wake words for the Echo such as "Alexa" , "Amazon", "Computer" and "Echo" while the Home only responds to "Hey Google".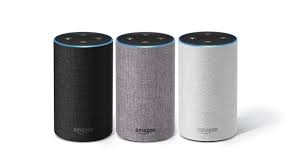 Google Home is better than the Echo in responding to web based queries as it mainly focus on Wikipedia when answering. The Home provide more comprehensive and accurate responses. The only are that the Echo beats the Home is when it comes to shopping related queries.

Google Assistant is comparatively more conversational as it accurately responds to follow up questions by remembering the conversation.

Smart Home Integration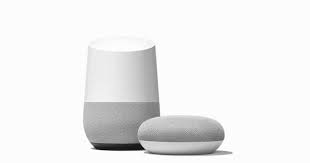 The Home and Echo lets you combine the device in to your rooms and carry out commands like 'switch off the living room lights'. Both of these devices can be connected to TVs from their respective streaming sticks. The Google Home has one big content advantage: It integrates with YouTube, which keeps appearing and disappearing from Echo devices because of a power struggle between Google and Amazon.

Wi-Fi , Skills and Calls
Both the devices posse excellent Wi- Fi connectivity. The Google Home comes with third party skills like ordering a pizza from dominos or booking an uber. The Echo too has some skills (though not as worth as Home skills) such as local bus system, radio station and sports stat skills.

Both the Echo and the Google Home now let you make outbound voice calls to regular phones. Google Home devices can't receive calls. Amazon's Echo can receive calls from other Echos, and it can also receive calls on your home phone line with a $34.99 Echo Connect box.