How to make the Best out of the 11.11 sale?
Is the 11.11 hype making you crazy? Daraz now offers you the World's BIGGEST Sale with the most AMAZING line up of products for the BEST Deals. Are you just a little confused with what's going on? Relax, it's BIGGER than you image.
11.11 is a worldwide sale bringing you the best products in the market for the best prices. This big sale on the 11th day of the 11th month every year.

11.11 was initiated in China and originally titled as the Single's Day Sale to celebrate all the single folks out there. Taking it's turns, 11.11 2019 has now spread all across the world offering the Best Online Shopping Experience for everyone.
What products to look out for?
Promising the best products for the best prices ever , Daraz 11.11 sale has a wide range of products such as Electronics, Health and Beauty products, Home Appliances, Fashion, Sport Accessories, Baby Products and many more.
What's the Big Deal?
Have you been waiting to buy a phone, a laptop or even a PlayStation, but couldn't find a budget-friendly option? 11.11 is the one you are looking for. The Deal is not just Big, it's MASSIVE. Get up to 85% price drops on products.
Stay in Touch with Flash Deals
Ever dreamt of Buying yourself an iPhone 11 Pro this soon? Make it a reality with Mega Deals to be released on the 11th of November.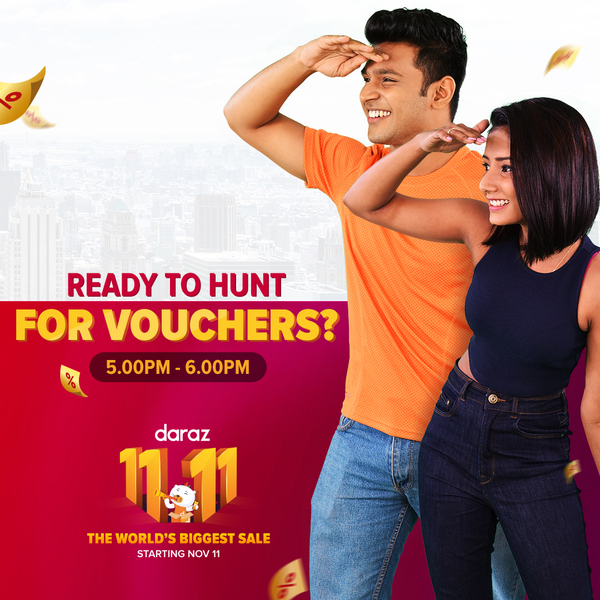 What are you waiting for?
You don't have to wait for the 11.11, why not start now? The Countdown Deals have started already with the best prices to offer. Purchase with your favourite brands with the Pre-Sale deals already released on Daraz Mall and the Global Collection.
Payment Promotions
All major banks offer you a 10% off on your total bill and further provides a convenient payment plan. The on sale products are eligible for Cash on Delivery.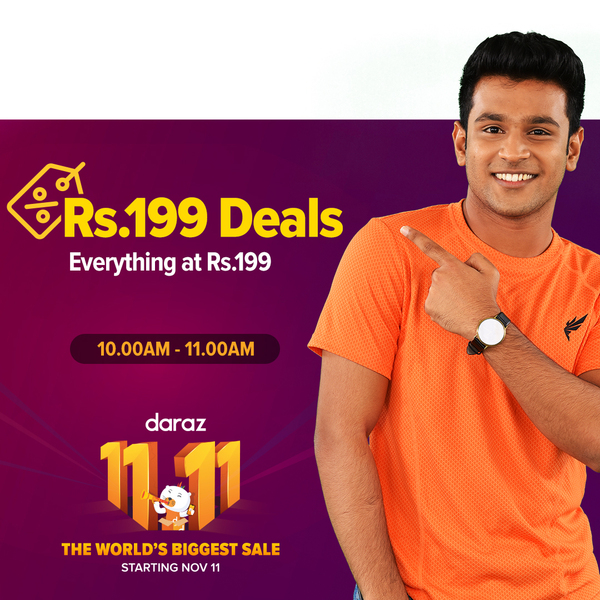 Rs 199, Rs 10, Rs 1?
The deals get crazier. Get the products of your choice at just Rs 199, Rs 10 or 1 Rupee deals. Stay in line to be the lucky winner of the amazing giveaways.
Free-Shipping
The 11.11 sale does not just offer you the best deals on products but also offers you free shipping options on selected .
Let the Games Begin
Ready for some fun? Rekindle your energy to win more amazing prizes with the games for 11.11. Stay in the hunt for Vouchers, and collect more discounts on the go to make the best out of the discounts.
11.11 Checklist
With 11.11 just around the corner, here are a few thing you need to do to avoid disappointment.
Download the Daraz App
Turn on your Notifications
Update your wishlist
Save your Card
Stay on the Look Out with Daraz 111.11 sale!