Empower Her – The DARAZ Way
The Daraz Seller community of about 38 thousand sellers is the backbone of the Daraz marketplace. Creating their very own success stories, Daraz has provided a platform for sellers who have started as Small and Medium Scale sellers who have grown their very own brands. 
"Behind every successful woman is a tribe of other successful women, who have her back. "

Anonymous
In the month of celebrating women, here are a few seller stories from the women brigade who have started from scratch and eventually empowered into a greater audience. 
Hit the perfect score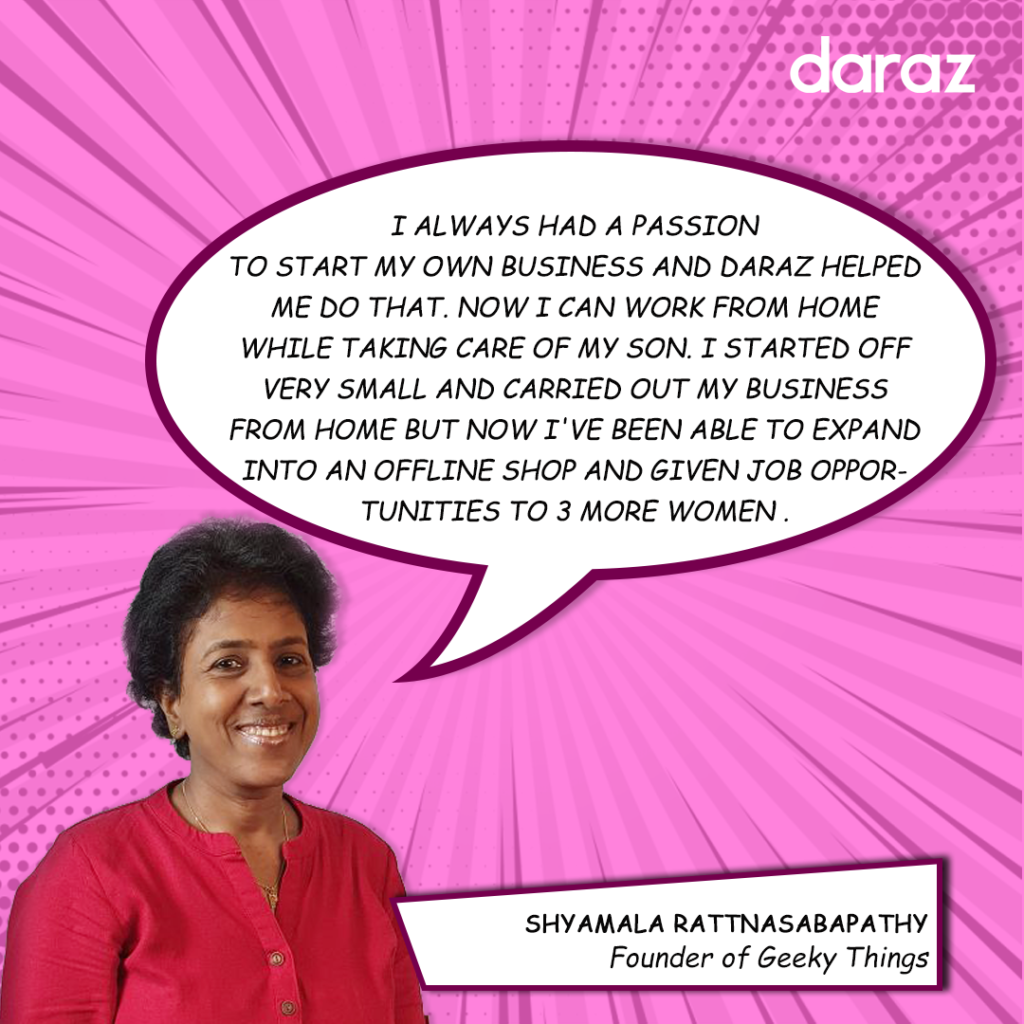 Shyamala Rattnasabapathy has been a female entrepreneur in the e-commerce field with Daraz for over 4 years. She previously worked at a leading multinational company in the legal and compliance area. Apart from spending more time with her 13 year old son, Shyamala quit her job to pursue her passion of starting her own business. 
Introduced into the field with products and suppliers by a close friend, Shyamala started her entrepreneurial journey with some local suppliers and unfamiliar products from home. She managed to balance her business along with her son's chores due to the flexibility offered in Ecommerce. Shyamala's Geeky Things has grown immensely over time. She says;
"While researching new products and reading about ecommerce platforms, I came across an ad about Daraz and started exploring and ended up opening a Seller account with about 3 products in 2016. Currently we have about 500 products registered on Daraz now. Daraz has been a great platform to work with. Experience gained is immense." 
Her product range now includes kitchen accessories, jewelry, kids materials, maternity clothes and much more. 
Step in the Game, grow while your in it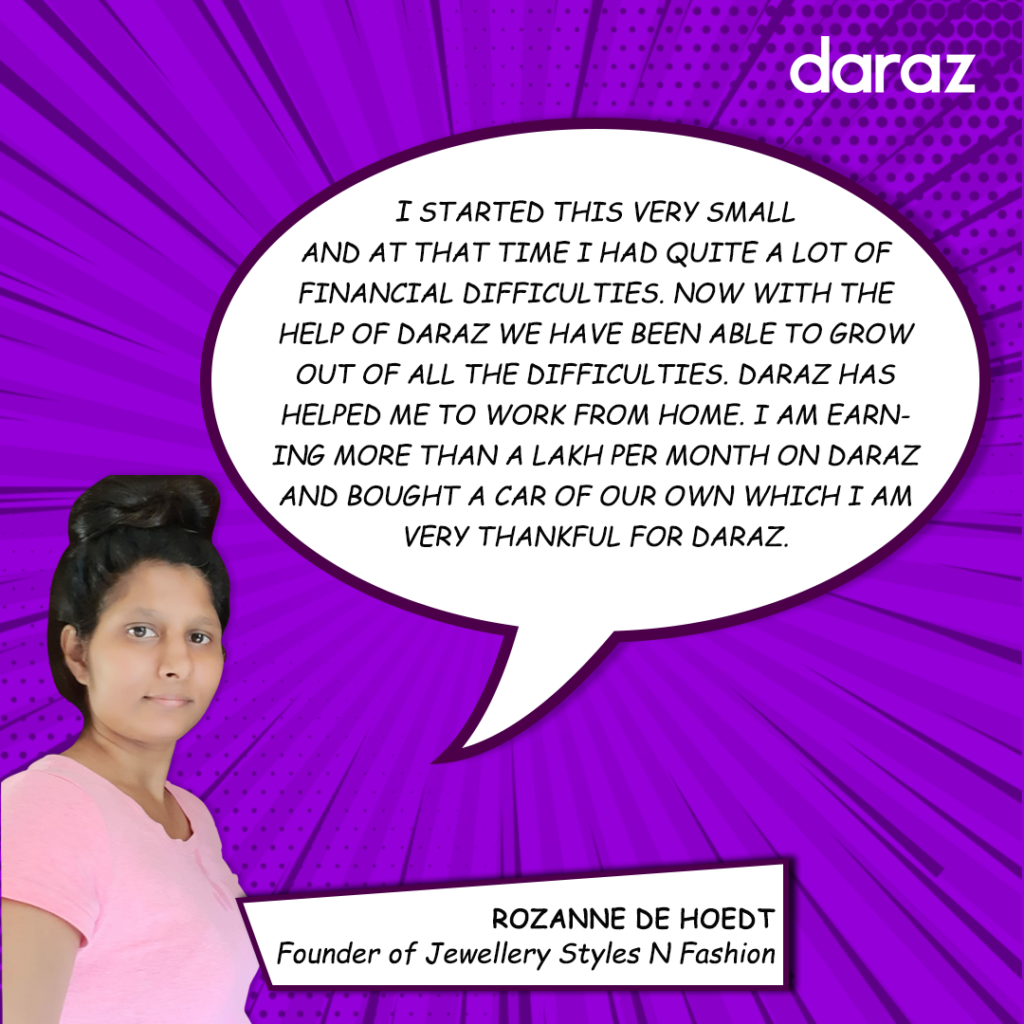 Similarly, Rozanne De Hoedt has also multi tasked her way up the ladder. Landscaping as a profession with her husband, Rozanne started with no "proper house". Rozanne too started small with just 3 over sized dresses she could not fit into herself. Selling it online was an accident that paved her to earn a 6 digit income a month. 
E-commerce is a current trend not so familiar with many individuals, especially in Sri Lanka. Understanding the rapidly growing e-commerce trends in the world Daraz offers constant training programmes. This is what Rozanne has to tell about them.
Daraz has not only been a stepping stone into Rozanne's entrepreneurial career but her life in entirety. Now Rozanne is a working house-wife, mother and loving wife standing proudly as the founder of Jewellery Styles N Fashion. 
Young, bold and beautiful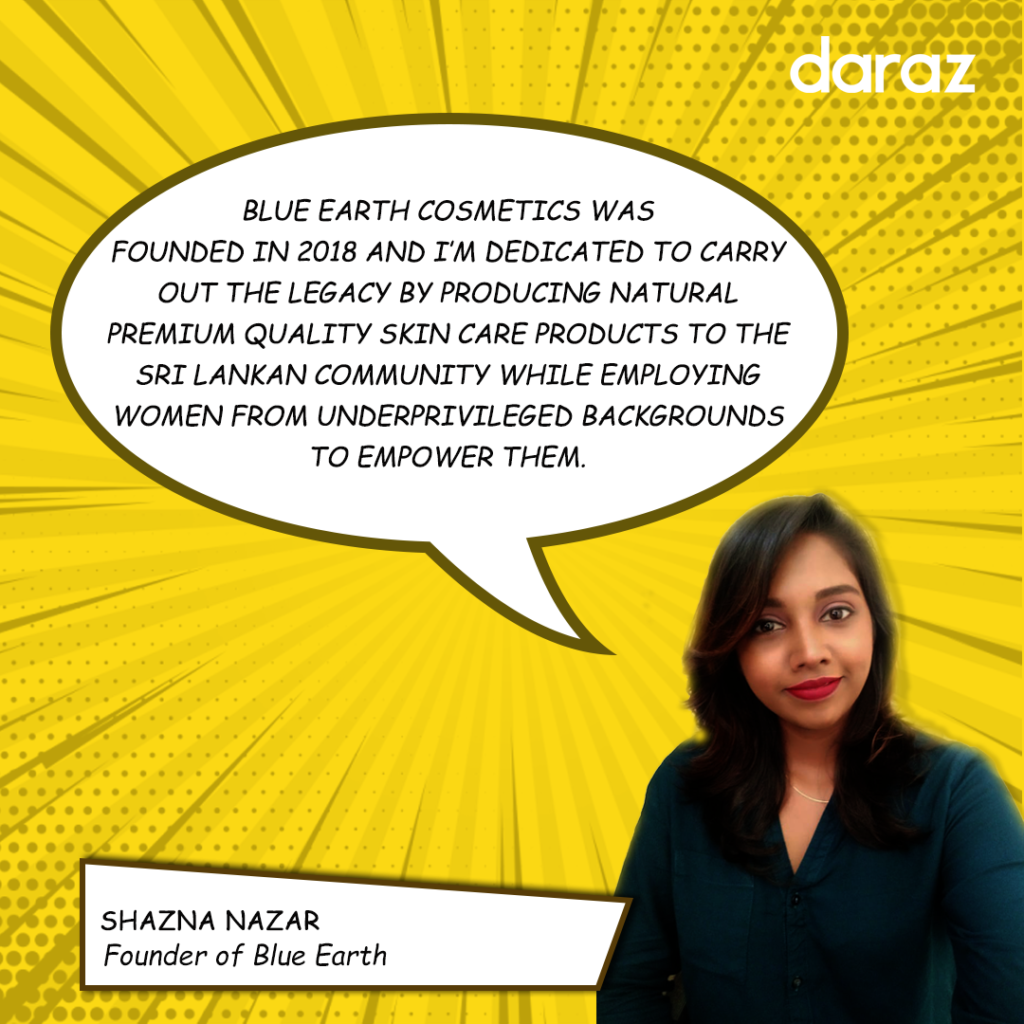 Shazna Nazar is a young entrepreneur who joined her family running business to take it to greater heights. Shazna started Blue Earth, her own chain of  organic cosmetics in 2018. She defines beauty as "Beauty is when you can appreciate yourself. When you love yourself, and that's when you're most beautiful." Shaza speaks for the young, bold and beautiful around the world empowering individuals starting from yourself and her own employees. 
Cross chequed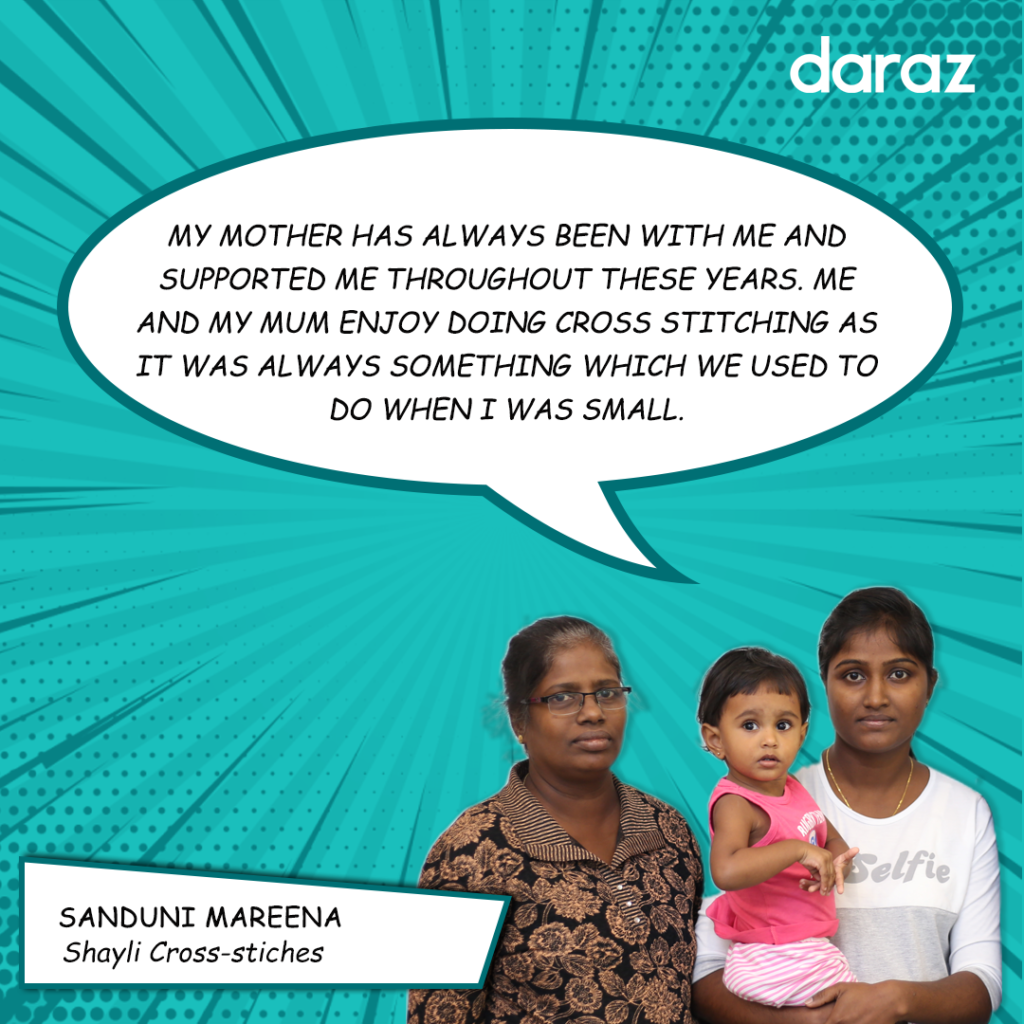 Overpowered passion can make you money. Sanduni Mareena started Shayli Cross-stiches with her cross-stitch guru, her mom. Sanduni is gifted by the best form of empowerment from her mother, now working together as a mother-daughter duo taking their own life forward. Encouraging young talent to nourish and grow in Sri Lanka, Daraz stands as a platform for novel entrepreneurs.
Shine from wherever you are.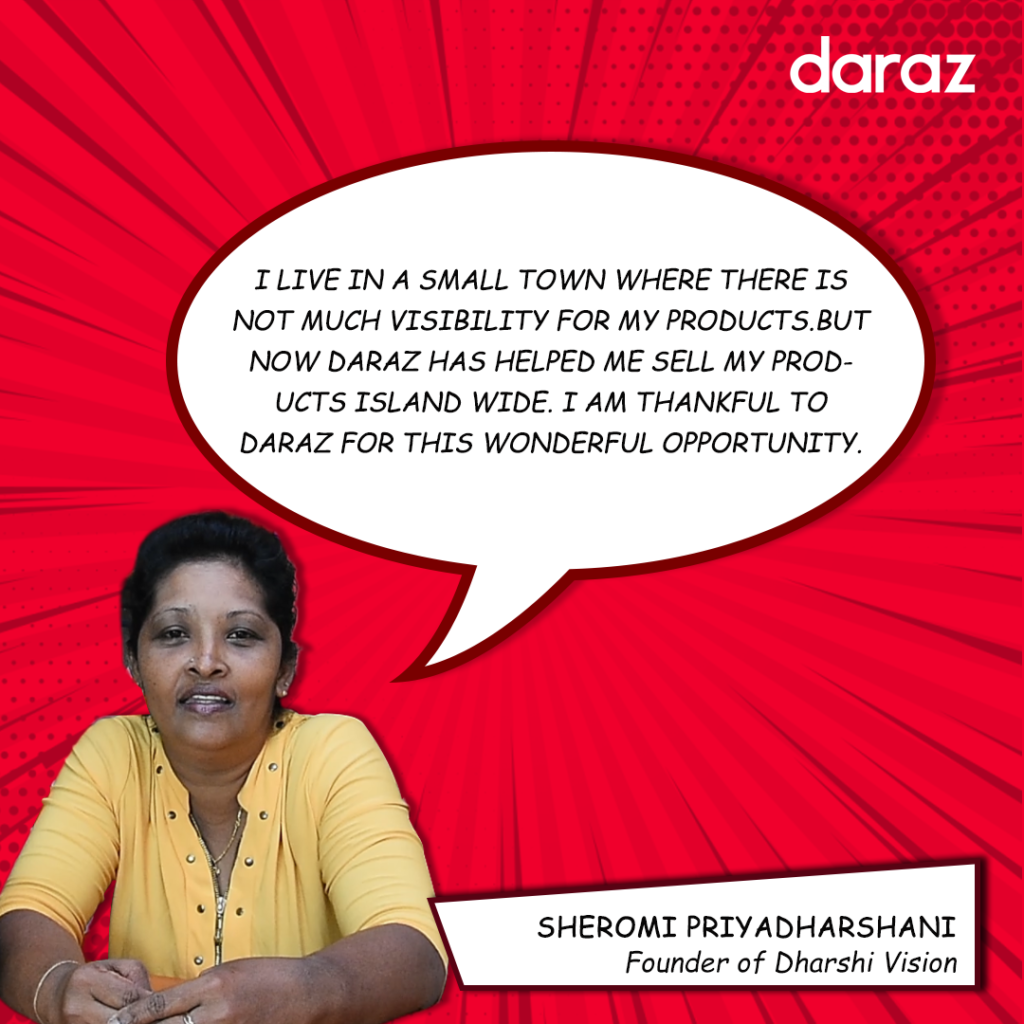 Living in a small town with not much business and scope, Sheromi Priyadharshani was an entrepreneur close to 3 years. She started her own line Dharshi Vision, which includes Stuffed toys and handloom products as a form having an income after retiring from the army.
Experience is key to go bigger and get better.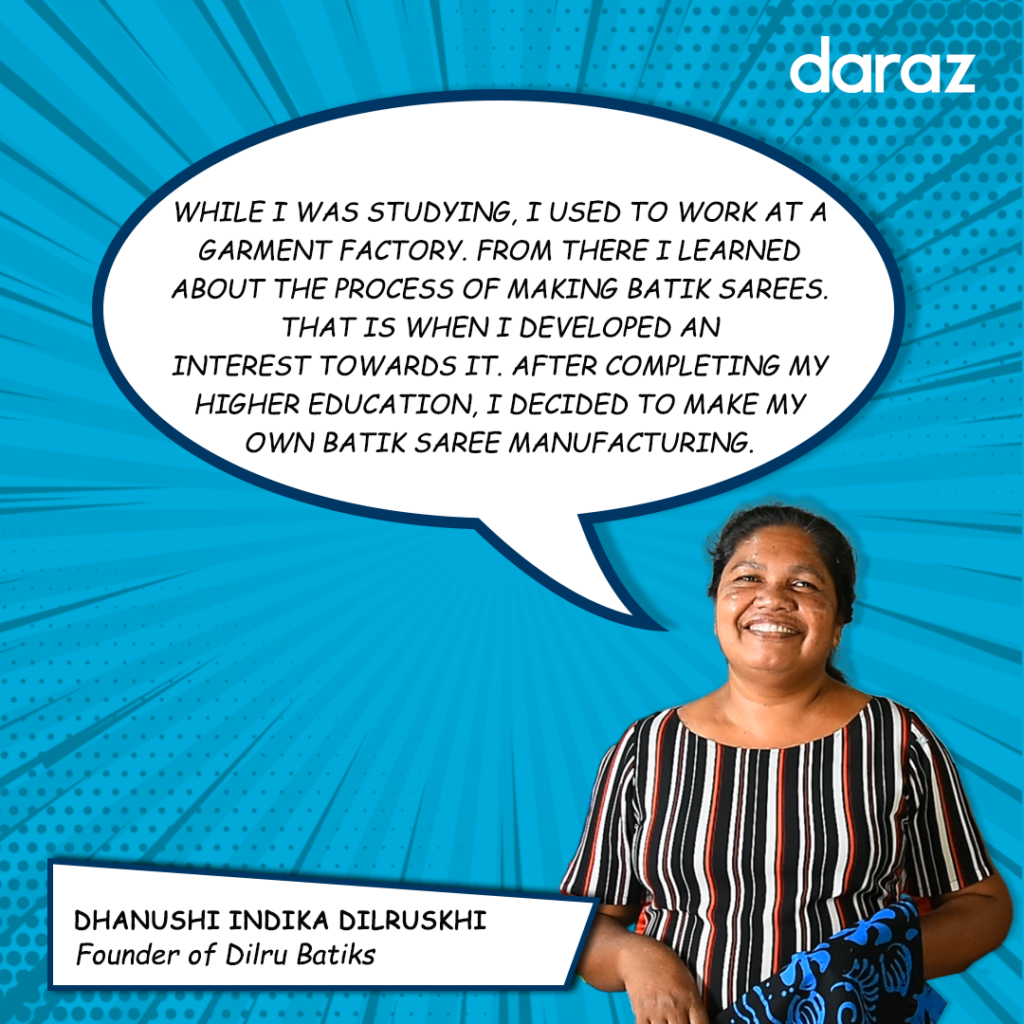 Dhanushi Indika Dilruskhi from Dilru Batiks worked at a Garment Factory while studying. She nurtured the process of creating world class Batiks from the factory and eventually derived her own passion. Getting to know Daraz from a newspaper, Dilru now has reached a massive audience dispatching over 60 sarees per week.Dilrukshi is an iconic figure gifted as best of both worlds, educated and self sustained while being a proud mother and wife.
Being a mom is a precious Challenge.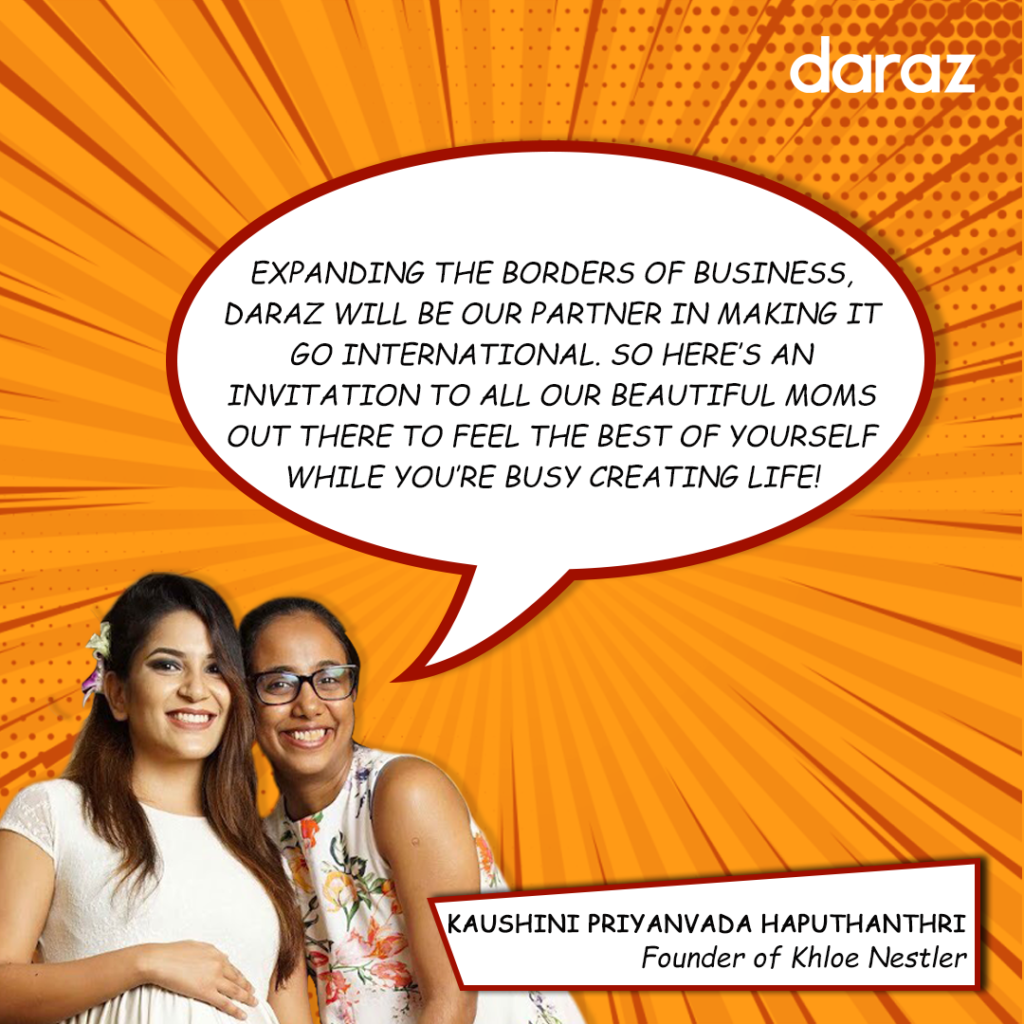 Motherhood adored by each individual, can sometimes be looked down upon as an obstacle or a struggle. Breaking away from the stereotype and actually appreciating the beauty of a mother was Kaushini's main intention. Using her very own experience and knowledge of being a mom Kaushini Priyanvada Haputhanthri started creating her own masterpieces through Khloe Nestler. Concerned with the key attributes of providing Comfort, style and practicality, staying fashion focused is now a part of maternity. Now Khloe Nestler is on their way to go international. 
Every milestone taken by the Daraz Seller community is a big step forward for Daraz as a company. Daraz.lk currently partnered with the Department of Samurdhi Development in order to further empower the rural community of Sri Lanka. 
Stay on board with the Daraz Seller Stories to be in touch with more inspiring tales from our very own!