Avurudu Litha 2020- Celebrate Avurudu from home, on time.
Avurudu is all about family! A celebration of a new era of good health and prosperity. Though Avurudu 2020 is not as fancy as we all hoped it to be, the true Avu-spirit is about spending time with your loved ones. You can still part take in the avurudu rituals from home all safe and sound.
Dawn of the new year
The Sinhalese and Tamil New Year dawns. This is the time you can take up your phones and wish everyone a Happy new year!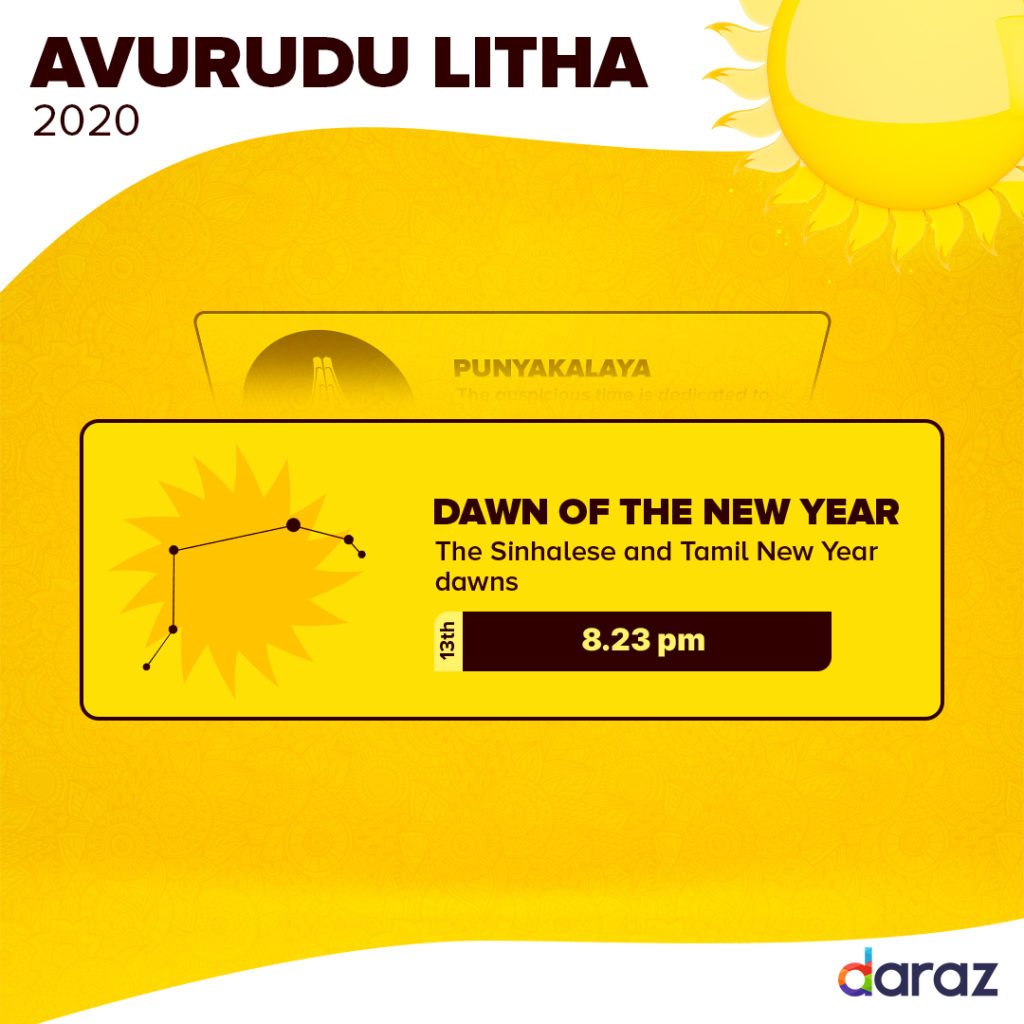 Punyakalaya
Inauspicious time is dedicated to observe religious practices. This is the between two auspicious time also known as the transition period. Many myths hold that you should stop all activities and just dedicate yourself to religious observation.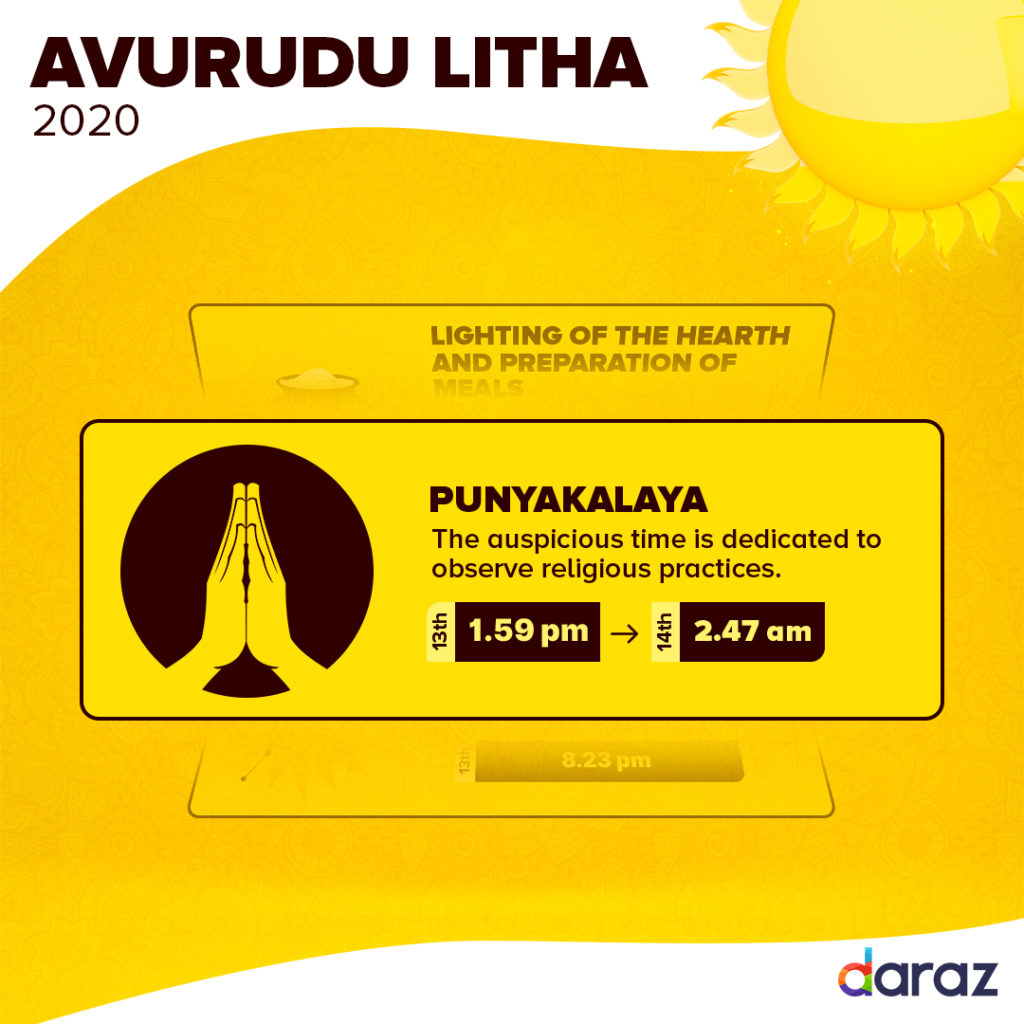 Lighting of the hearth and preparation of meals
Time dedicated to ignite fire and cooking milk rice to symbolize good health and  prosperity. Dress in white and look towards the East to take up your chores.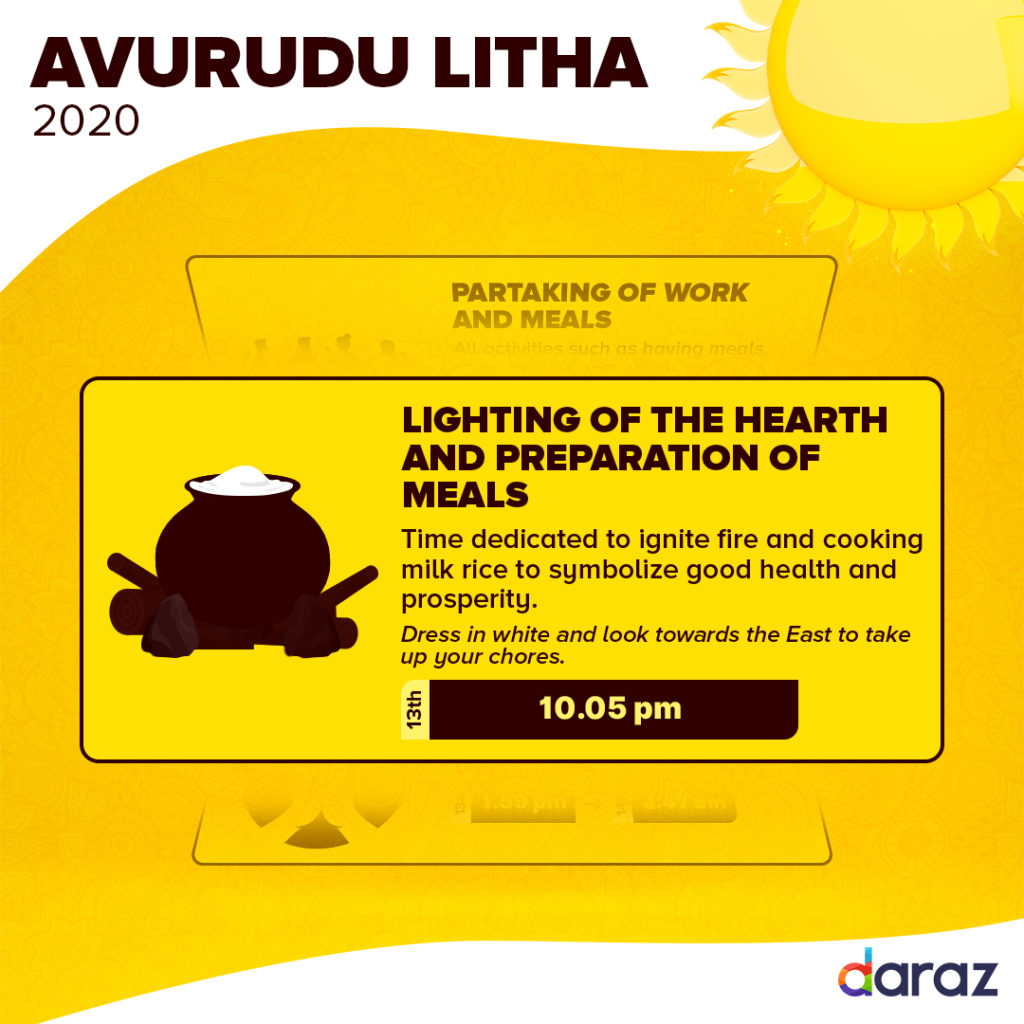 Partaking of work and meals
All activities such as having meals, reading and transactions will begin at this auspicious time.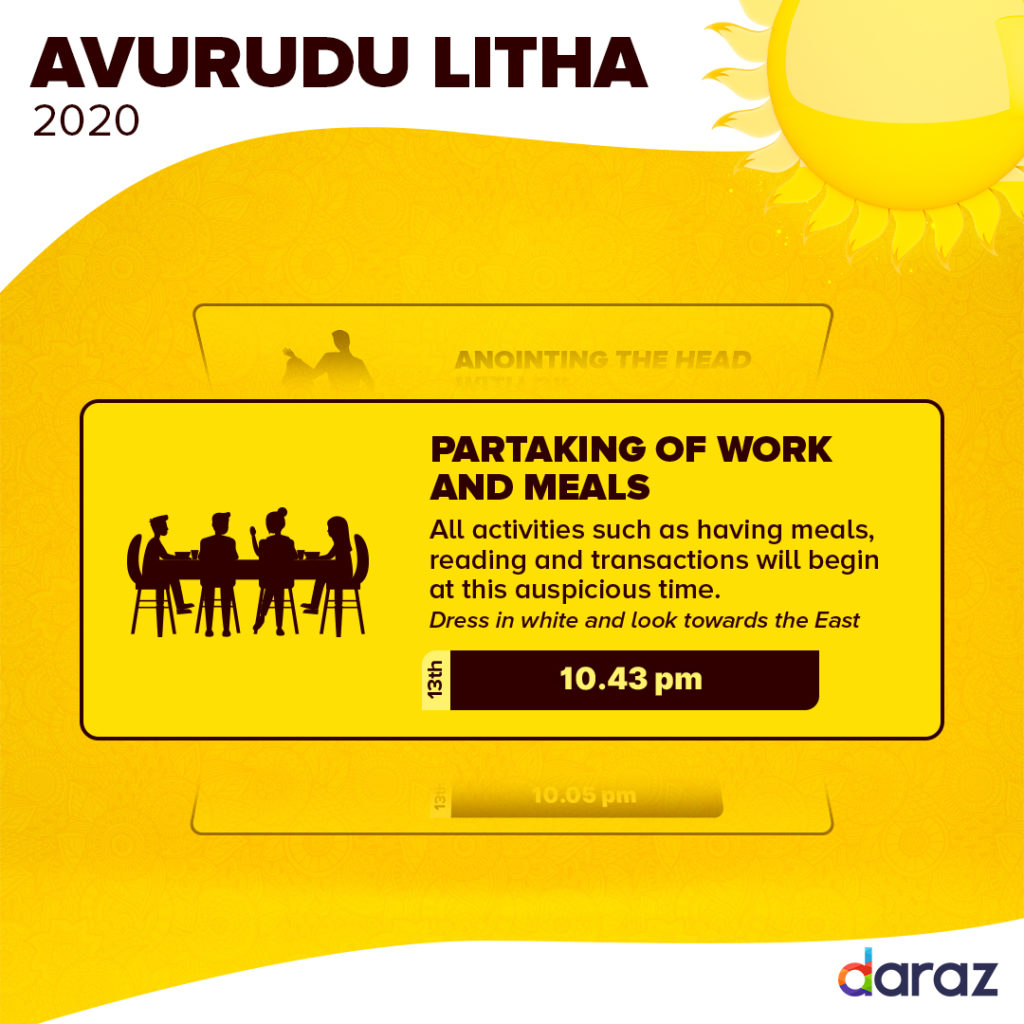 Anointing the head with oil
Usually this tradition is done in temples, this year you are supposed to keep Kohomba Leaves on your head and Colone leaves to the feet. Face East and dress in green for the occasion.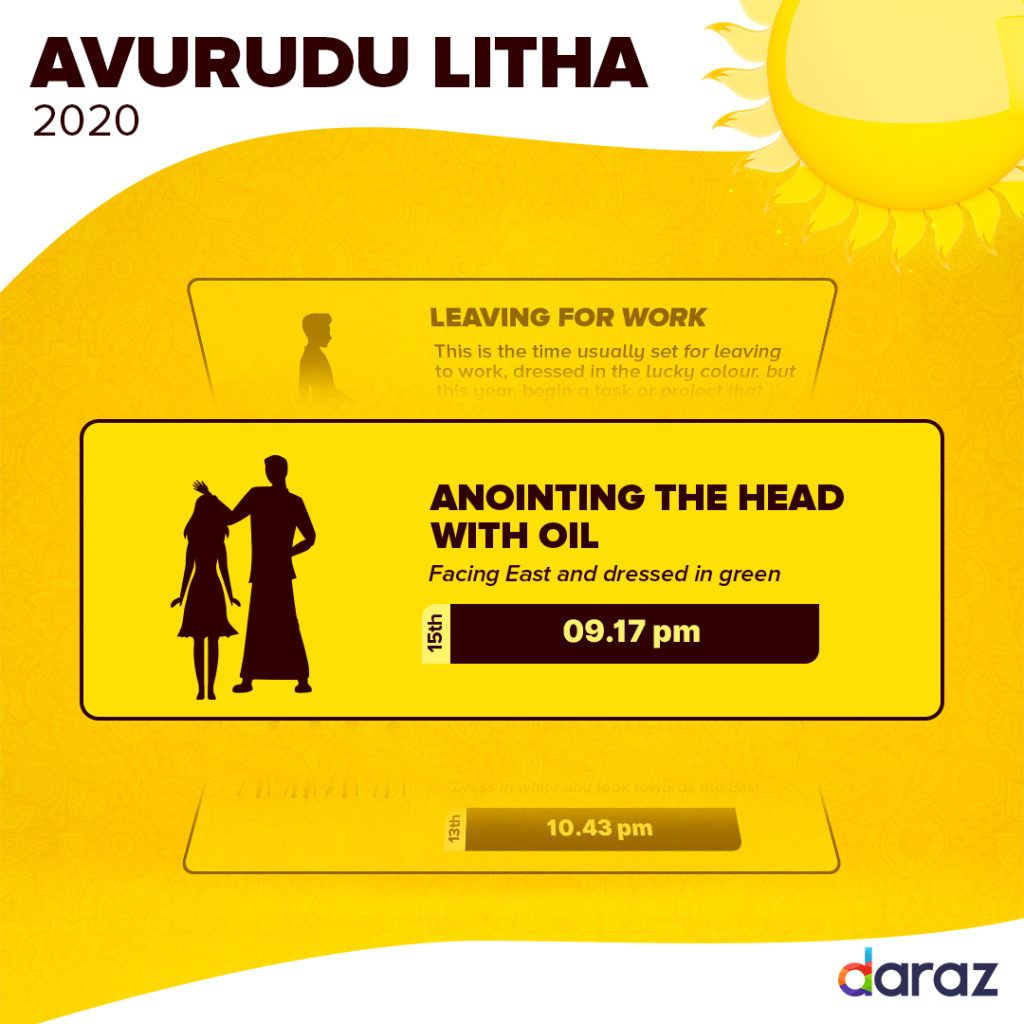 Leave to Work
Leave for work for the new year dressed in blue.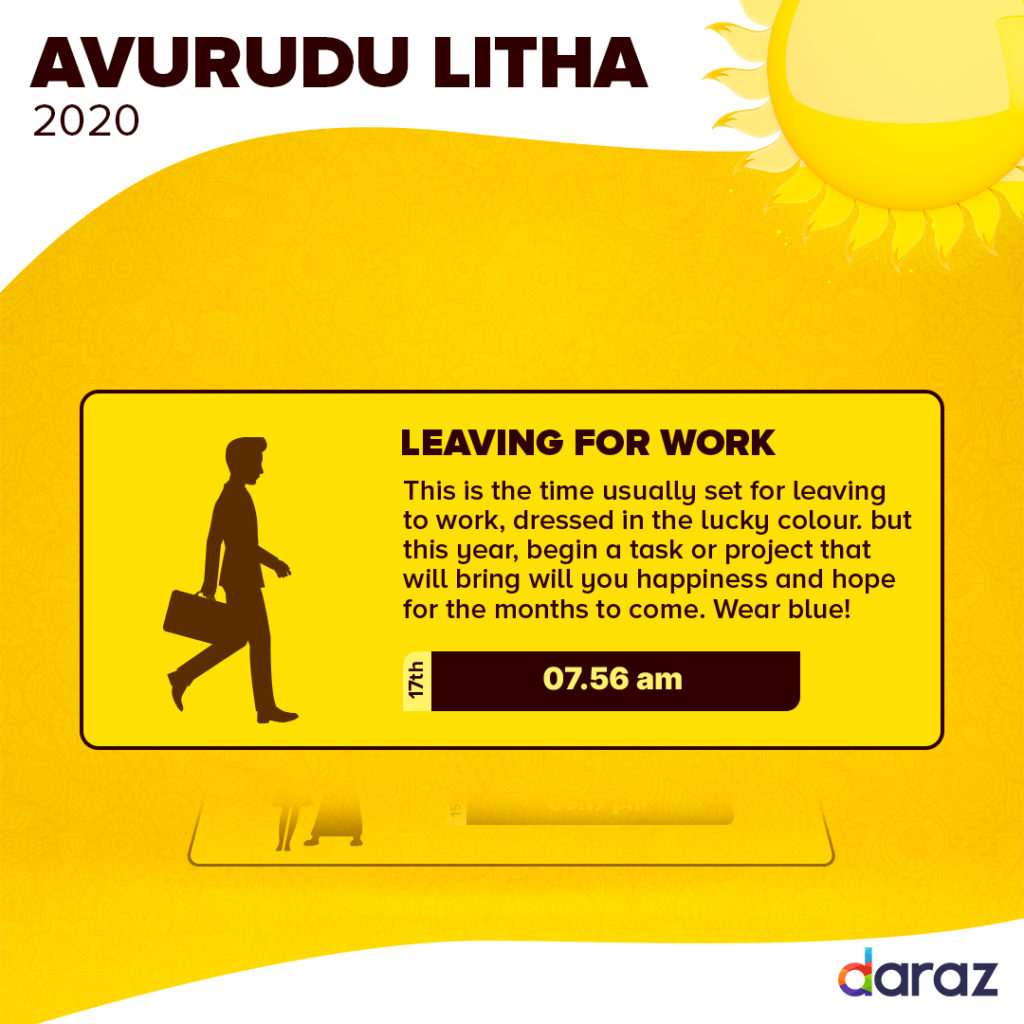 Click on this Avurudu Litha, screenshot, share and celebrate the Sinhalese and Tamil New year 2020 from home.