All you need to know about the Apple iPhone 12
After much anticipation, Apple finally came out with it's brand new iphone 12 late October. Boasting 4 new models, 5G network, a 6.1 OLED display and more, Apple positioned the latest lineup as "iPhone for everyone" with the biggest variation in screen size and color ever in the company's history. Was it worth the wait? Absolutely.
Read to find out more about it.
Overview
Here's a breakdown of all the new specs and features that the iPhone 12 possesses.
Display
Panic attack free
This is the first iPhone generation to include OLED in every model. Apple states this is the most durable iPhone display ever made. It has a new Ceramic Shield, which improves durability when dropped, claiming four times better shatter resistance. Don't panic if your phone hits the ground.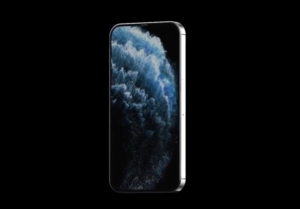 Design
It's hip to be square
The iPhone 12 has a new-again squared-off design, reminiscent of the long-beloved iPhone 4. This will make a lot of longtime fans quite happy. The 6.1-inch super retina display, also gives the phone a sharp and vibrant look. This also makes for a smaller and lighter device with the same display size.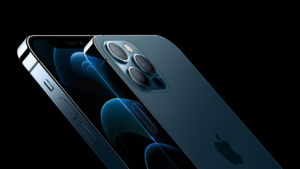 Camera
Hollywood on your palm
There are two 12-megapixel rear cameras— one wide and one ultra-wide. The iPhone 12 can shoot video in HDR with Dolby Vision grading, the first for any smartphone. This will allow filmmakers to create video that has never been possible on an iPhone before.
The front camera features a portrait mode with advanced bokeh and depth control, Portrait Lighting with effects, 1080p HD video recording, and next-generation Smart HDR. Taking your lazy morning selfie to a whole new level.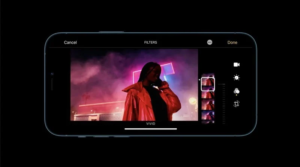 Size
Multitasker essential
Weighing in at 5.78 ounces, 1.06 ounces lighter compared to the iphone 11, this device ensures easy one hand usage and is comfortably solid, although between the steel frame and the size, it's not the sort of thing that you'd want to drop on your face, either.
Performance
Killing it, as usual
As far as performance is concerned, Apple says that the A14 Bionic is one of the fastest chips ever made. No slowdowns or laggy apps and It features a 50% faster CPU and GPU than other manufacturers' smartphone chips, making its way to the top.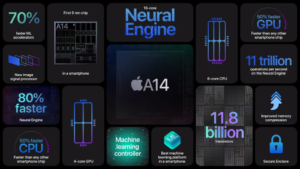 Wireless Connectivity
Breaking boundaries
5G will bring a new level of performance to streaming, gaming, and workflows. Apple built the iPhone 12's frame with custom 5G antennas and has enabled more 5G bands than any other smartphone. Paired with the A14 bionic chip, this device is a killer.
Colors
Pick your style
Bringing you more options, The Apple iPhone 12 comes in 5 glossy colors. Black, White , Red, Green and Blue.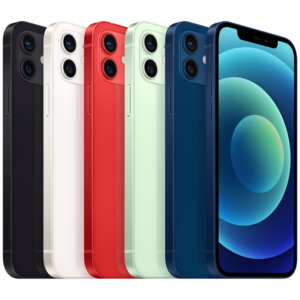 The Apple iPhone 12 is on its way to taking over the smartphone industry, and is here just in time to save your 2020. Get your hands on it this 12.12, on Daraz's Grand Christmas sale where you can get crazy deals on smartphones and more. Download the Daraz app now!
Also, Check: iPhone 12 Price in Sri Lanka