Naughty or nice we got gifts tonight : Top Christmas toys for kids

Did you know there 's just 22 days left until Christmas? And with the clock ticking on the countdown to the festive season, it's never too early to get shopping! We know that choosing the most joy-inducing Christmas toys for our kids isn't always easy, so you're in luck.
DarazMall is here to make shopping easy for you, because we've compiled a list of all the top trending Christmas toys for kids this 2020. From family board games to Power Ranger miniatures, we've got it all.
Pretend Kitchen fun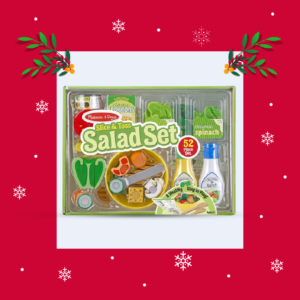 This Christmas toy set is ideal for little girls and boys who love to watch their parents cook in the kitchen. The all-inclusive 52-piece set includes 3 kinds of felt salad greens in hinged containers, 5 kinds of slice-able wooden vegetables , proteins, toppings and even 2 Salad dressing bottles.
It also carries a reusable menu card, wooden knife and cutting board set to replicate a realistic salad-making experience. Kids and parents alike will love this healthy way to play!
Be in 5 Places at once!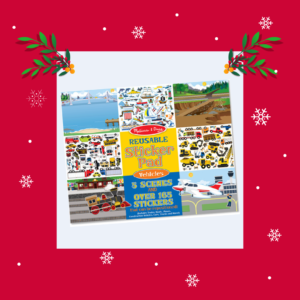 For the little lads at home that are starting to go crazy about vehicles, This set is just for you. 165 cling-style stickers, to create your own busy airport, train tracks, harbor, construction site, or roadway, with reusable scenes!. This is an exceptional learning toy that helps children develop strong fine motor skills and promotes creative play.
This also gives them hands-on play experience and give kids an engaging option for screen-free entertainment.
Carrom on Christmas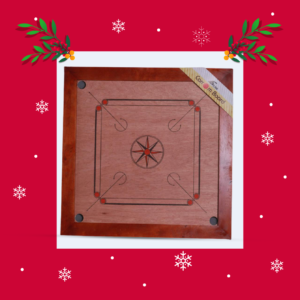 A game that hits close to home, Carrom is a local family favorite. It makes for the perfect gift to kick start the family activities this Christmas. This game enhances your concentration and observation skills. And not to mention, is a great way to bond with your family as it requires thorough co-ordination with your teammate.
This is also an ideal game for all ages, so kids and adults can both join in on the competitive banter and fun.
Mommy and me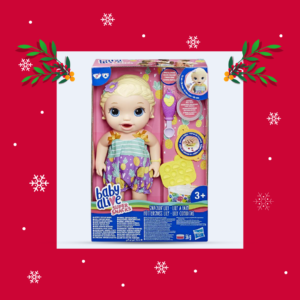 The one thing that kids love, is feeling like a grown up. And for little girls, it's feeling like a mum. This Christmas toy is designed to give them just that. From feeding to diapering and beyond, these dolls create realistic nurturing experiences. Kids can immerse themselves in the fun of caring for their baby by making pretend yummy-looking treats to feed her, dressing her up and changing her diaper.
Give your the little ones the feel of being you for a day. Nothing like the real thing though, am I right?
Stay out of Jail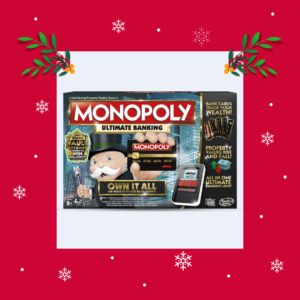 And last but not least, a family favorite classic, the Monopoly Banking game!. Featuring an Ultimate Banking unit with touch technology, you can instantly buy properties, set rent, and tap their way to fortune. This game helps to boost confidence and develop firm decision making skills.
It's also another 4+ player interactive game that can be played by all ages. So add this to your cart this season, and get ready to break out the board for some family fun.

Click on the image to shop for all these toys and more on DarazMall this 12.12 at the Grand Christmas sale, to get the best deals and crazy price drops from all your favorite BRANDED stores! You don't want to miss out on these 100% genuine products. Download the Daraz app now!