Holly Jolly Christmas Costume ideas to Spruce up the season!
The Pandemic may have taken away most of our events this year, but Christmas is when we redeem ourselves, while being safe and distant of course. This season, we're turning the year around by celebrating more than ever, even if it is from our own homes and that is by wholly embracing the holiday. And what better way to do that, than with a Christmas Costume Party.
Let's dive into the article and find your ideal Christmas Costume that you can shop safe and quick from Daraz.
Call me Claus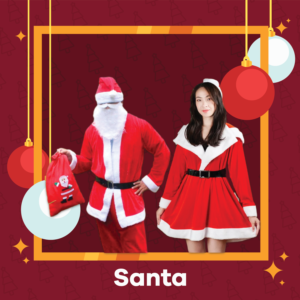 The most famous Christmas costume of all times! Isn't it?
We can find Santa outfits in different selections to match everyone's taste and needs. Whether you've got a big belly or a six pack, rock the Santa look your own way. And we obviously can't forget Mrs. Claus who runs the whole show. So look iconic and sexy this season, in this festive getup.
Elfie time!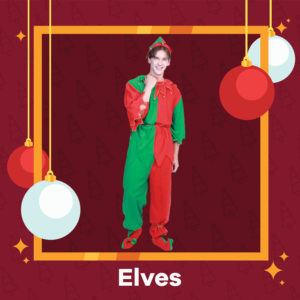 If it weren't for Santa's little helpers, he'd never make it out of the North pole in time. This Christmas Costume is a winner if you wanna go all out this season. It's adorable, comfortable and not to mention, screams Christmas and I bet if there was a contest, this would claim winning prize. Jingle in costume all night!
Santa Classy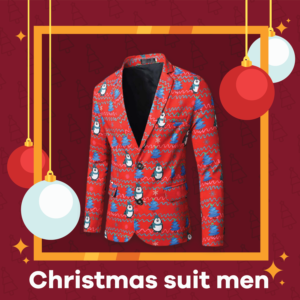 Now this serves as the ideal Christmas costume idea, if you don't wanna dress up but also not dress down. This suit is classy and sophisticated, but still has it's festive touch. Pair it with a neutral shirt, dark pants and some dress shoes. This is the perfect ensemble to keep things formal at first, but get down and boogie later into the night
Feelin' frosty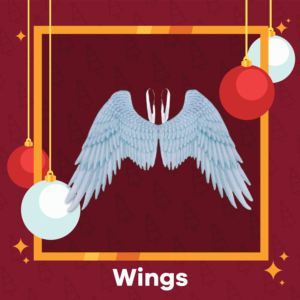 Christmas's "belle of the ball" equivalent is the "angel on top of the tree" and what better way to sleigh that look than with your very own pair of angel wings. Whether you're in a dress, jeans or skirt, this accessory will take your Christmas costume to a new level. You want all eyes on you this season? this costume is your best bet.
Always on the Naughty list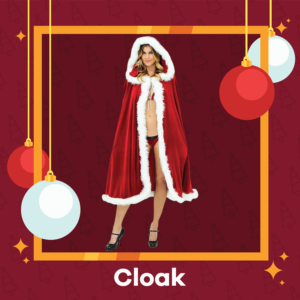 Now this glossy red cloak is on it's way to class up your Christmas costume. Another option, if you wanna keep it simple, this accessory is perfect to keep things more formal with a subtle festive touch . Not all of us want to be the center of attention, right. Paired with bold shaded dinner dresses, and some stilettos and you're nailing this mysterious, sexy do.
Daraz has got you covered for any kind of look you want to strut this Christmas. Shop for all these and more on Daraz this festive season and don't forget to tune in this 12.12 to The Grand Christmas sale, where you can get the biggest discounts and special offers on all your favorite brands. Download the Daraz app now!