7 Christmas Hairstyles for the Perfect Holiday look
With all of the cooking, baking, and decorating you have to do for your holiday party, the last thing you need to worry about is your hair. Step into one of our top Christmas party outfits and style your hair in one of these easy effortless looks, and you'll be ready to stun for the season.
We've assembled 7 easy and stunning Christmas Hairstyles for you style with 10 minutes on the clock. And to showcase them, we've got some of Hollywood's finest, so you can't go wrong here.
Deep Side Part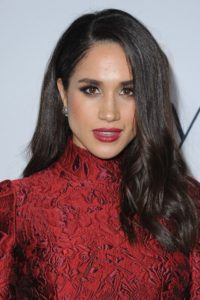 Exaggerate the part of your hair to one side and add some thick curls to create this classic holiday hairstyle worn by the Duchess of Sussex. You cannot go wrong by adding some volume for a more dramatic look. This also doesn't take away too much focus from your outfit.
To keep the look in place all night, slap on some hairspray and bobby pins and you're ready to party.
French Twist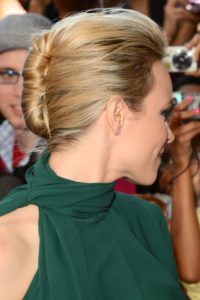 If you're looking for more dramatic Christmas Hairstyles, this one is a good option. To recreate the look – start by pinning the hair into three sections — the top, middle, and bottom. Also add some dry shampoo to absorb some of the hair's oils and to keep your hair smelling fresh and clean. Then, take the middle section, twisting it up and securing it with bobby pins to hold hair in place. From there, grab the bottom section, repeat twisting the hair up and pin it into the middle section.
Finally, grab the top section and pull it over the middle and bottom sections, give it another twist and secure it with pins. You look movie premier ready.
Hollywood Glam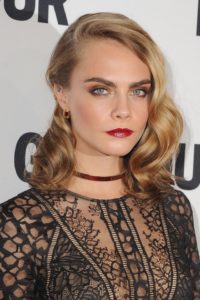 Nothing means business like some bouncy curls. This Hairstyle classes up any look at one glance. You can get this old Hollywood look in just 10 minutes by giving yourself some curls, setting a front wave with S-shaped pins, and then finishing it off with hairspray.
With your dinner dress and some bold red lipstick, You'll look fresh off the runway.
Natural Confidence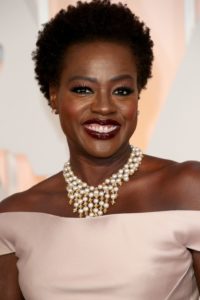 If you've got sensitive hair, or just don't like using spray, product or heat, then just don't, you don't need it anyway. Nothing says simple and confident like natural hair – the simplest hair style of all. Seriously, you can literally wash and go. Rock an easy afro, like Viola Davis, or do a simple twist for added volume no matter what your hair type.
And in comparison to having hairstyles, this way when you're dancing the night away, you don't have to worry about your hair falling out.
Textured Low Ponytail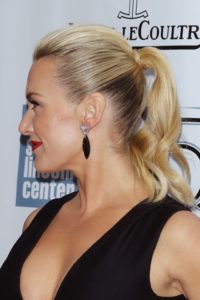 To get this Stunning Christmas Hairstyle , start by using a Curling wand/ iron to add texture to the hair, curling away from the face. Then pull your hair back, then tie off using a neutral-colored hair tie. From there, add dry texture spray to the ends of the hair. Then take a wide tooth comb and push hair at the top of the head up towards the roots from the end, adding volume and height at the crown.
This look works with any hair length and gives your ensemble the sophisticated touch you're looking for.
Top Knot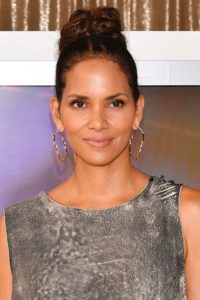 If you have natural curls like Halle Berry, this is a no-heat hairstyle, but if you need help getting a wavier texture, curl your hair before pulling it back into a high ponytail. Once it's slicked back, spray and tease the hair to up the volume. Finally, pin sections of the hair piece by piece around the top of your head until you have your desired shape.
And Voila!. You've got a salon quality updo with little to no hassle. Paired with big, bold hoops and you're ready!
Sleek Straight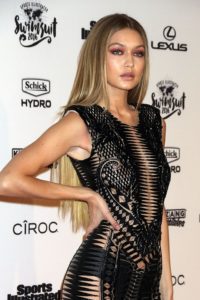 Part your hair in the center and move sections through a straightener for Gigi Hadid's simple and chic look. Sleek straight hair is a g- to if you're looking for an edgy look without taking attention away from a fun outfit or makeup. This will last you all night and if you have bangs, you can secure them with pins.
This look is quick, easy and has you looking like the belle of the ball. Strap on your heels, and slip on your dinner dress and you're good to go.
We hope these Christmas Hairstyles help you Sleigh this Holiday season. Shop for all your Styling essentials on Daraz, and get crazy deals and price drops. Download the app now!