All the Cooking Essentials you need to create the Avurudu Aroma!
April is approaching very quickly and so is the dawn of the Sinhala and Tamil New year. And I think we can all agree, that one of the main elements that define Avurudu is the lip smacking food. Which means it's time to bust out your sifting, mixing, grinding and cooking essentials to start creating the Avurudu Aroma in your home.
Let's look at Daraz's top 7 Cooking Essentials you NEED in your Kitchen this Avurudu
Dining Table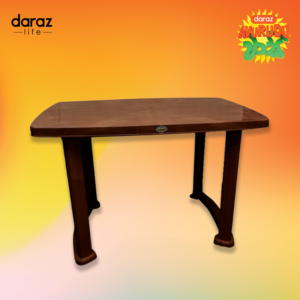 Dine in Style
Some of the most exciting incidents tend to happen in the kitchen dining room. Do you enjoy having family and friends over to sit around the dining table, indulging in delicious food and spicy conversations? Then no doubt you already looked at or are spending some time looking at dining table sets and accompanying dining table chairs.
It is necessary to coordinate the dining table with the size and layout of the rooms in the house and floor colors and lighting. Whether your dining room is attached to your kitchen and can fit only a small 4 seater dining table, or you have a dining room separated from the rest of the house that can hold a 6 seater dining table, now you can choose from a range of tables and dining chairs at Daraz. You can get it all in one shop regardless of your budget, design, or material requirements, Daraz will safely pack and deliver it right to your doorstep.
Cake decorating items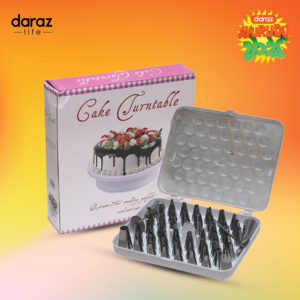 Cake Decorator Essentials
Do you love baking cakes and experimenting with colorful icing and fancy textures? Then it would surely be handy to own a few cake decorating items.
You don't always require expensive tools to decorate your cakes. All you need is a pack of nozzle tips of varying shapes and a few piping bags. A spatula would be helpful to spread the icing around the cake or between the layers.
It would be great to have molds of different shapes and sizes. So you can unleash your creativity for any occasion, from your child's birthday party to a high-tea get-together at home. If you are a fan of fondant icing decorations, then a set of differently shaped cutters would undoubtedly be your best friends.
Whisks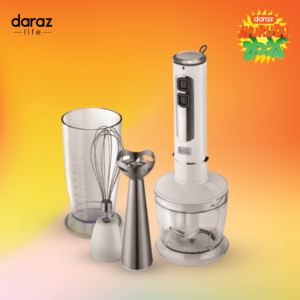 Whisk it Away
Just like wooden spoon sets and other kitchen utensils, whisks can be equally important in the kitchen. This handy kitchen tool is used for whipping, incorporating air, blending, and removing lumps in food mixes. These are inexpensive tools that can be easily purchased in different shapes and sizes.
Most whisks are manually handled by hand. There are also electric and battery-operated whisks and mixers, which can be convenient depending on what it is used for. However, the material with which the whisk is made can make a difference. For instance, wooden whisks break easily, and nylon whisks are weak and do not do the job right. Therefore, you want to stay clear of purchasing a wooden or nylon whisk. Quality metal whisks and Silicone-coated whisks fit the task of whisking perfectly. Buy a whisk for your kitchen, and you will not regret that decision.
Electric Mixer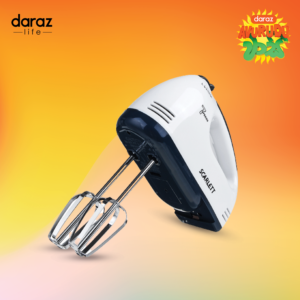 Mixing is a Science
Give your potato masher a break and get yourself an Electric mixer. There are numerous uses in the kitchen for an electric mixer. Whether you are baking a cake or whipping cream to garnish a dessert, an electric mixer can be a handy tool that would save the day.
There are a variety of mixers. A handheld electric mixer would be ideal for someone new to baking. It helps to mix all kinds of cake mixtures, whip cream, cookie mixtures and guarantees an excellent workout for your arms too. An electric stand mixer would be ideal to do the hardcore mixing jobs such as kneading dough. It can handle any baking job head-on. So, if you are a person who bakes cakes and bread regularly, this could be a lifesaver. It is utilized to shred chicken, mash potatoes, and avocados or even grind meat. Therefore you will be at a great advantage when you purchase one of these bad boys for your kitchen.
Food Grinder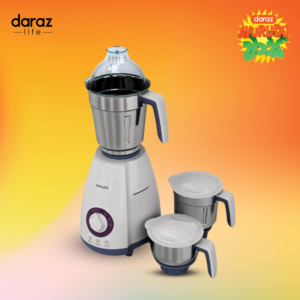 Grind it Up Like A Pro
You might think that the modern-day mixers are powerful, and you don't need a grinder in the household. Food grinders are a savior in the kitchen and an absolute Cooking Essentials if you have to crush, mash or disintegrate food fracturing them into small sizes. They are easily affordable tools if you have to process meat, nuts, grains, or any other food item that must be broken down into tiny particles. They also can be used to process cheese, fruits, veggies, cereals, or fish. It can grind in powders, dips, and chutneys.
A food grinder usually comes with a few different blade types which serve specific purposes. Considering all these benefits, a food grinder is a must-have in your kitchen.
Baking tray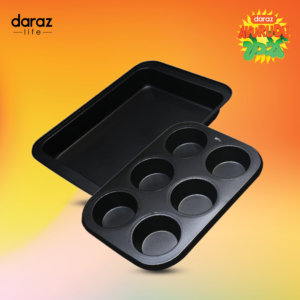 Make it or Break it with the Baking Tray
When you consider cake-making items, baking trays are a part of Cooking Essentials that are used for many baking purposes. The pan you use can have a significant impact on the quality of the food you bake. There are several options available in the market in the baking tray category. It is essential to consider the size of the tray and the material of the tray when choosing a suitable baking tray for you.
The pan size needs to be in proportion to the food that you are baking. That is why you notice the depth, width, and length of the baking tray being mentioned in food recipes. Non-stick baking pans can be very convenient to use. However, they may be slightly pricey, and the non-stick material might get damaged fast. Aluminum baking trays are ideal for any baking job. Next time before you bake a cake, make sure you have the perfect baking tray for the job.
Digital Scale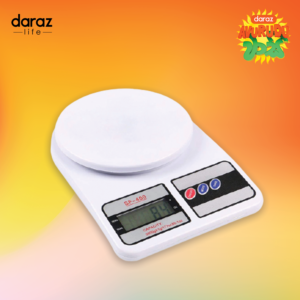 Nothing Beats the Accuracy of A Digital Scale
Accuracy is vital when it comes to putting together ingredients for a recipe. Some cooking items cannot be measured in cups and require accurate weighing. Therefore an easy-to-use digital scale is a must-have in your kitchen if you want to transform those recipes in the books into mouthwatering food dishes.
Another advantage of digital scales is the convenience of use. You can see the exact weight of the item you measured in a matter of seconds. Most digital scales do conversions from metric to imperial. Therefore it's convenient no matter the units of measurements displayed in your recipe. The most significant advantage of these scales is they are small and inexpensive. Consequently, this is a convenient kitchen gadget that can benefit cooking or baking.
Shop all your Cooking Essentials and more at the Avurudu Wasi Sale, now live on daraz.lk. You can get upto 75% OFF on all your favorite brands! Play games and win amazing prizes and get free shipping deals too! Download the app and get shopping