Capture your Best Moments This Avurudu With Daraz – The right Camera for you!
If you're in the market for a new way to take photos this Avurudu, this camera buying guide is a must-read! Choosing a new camera used to be so easy. With limited selection, your decision usually just revolved around price. Nowadays, there are hundreds of models to choose from, and to make matters even more confusing, your smartphone already takes pretty good photos!
With all the technical jargon surrounding photography terms and the parts of a camera, making a decision can be intimidating. That's where this guide will come in handy
Canon EOS 3000D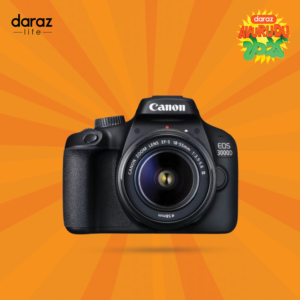 Equipped with a grip that allows a steady hold on the camera, an optical viewfinder that enables the quick capture of fleeting moments, and a main dial for quick function switching. The 18-megapixel APS-C-size CMOS sensor is about 25 times larger than the sensor used in smartphone cameras. This allows it to capture more light and detail in images, and also contributes to the ability to achieve a beautiful background blur. Small and lightweight, and super easy to carry on those light trips. This camera may require you to research or touchup a little on your photography knowledge, but hey knowledge is key and in no time, you'll be shooting Nat Geo equivalent snaps.
EKEN H9R Action Camera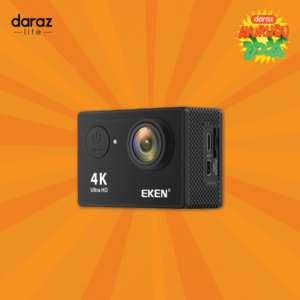 When it comes to action cameras, you need to consider a few criteria we will detail below and see if they match your budget. If your first idea is the GoPro just because it makes almost all headlines, you should reconsider.  Other brands pack a powerful punch regarding video quality and durability, and it would be a shame to overlook them. The EKEN H93 Camera offers a stellar video and picture quality, not to mention a super grip if you are participating in adventure sports, a killer battery and of course, a memory card worth the price you pay.
GoPro Hero 9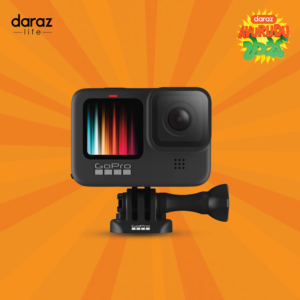 The ante just got upped. If you want the very best action camera around it's got to be GoPro's latest flagship. It's true that the brand's first action camera to feature a vlogging-style front-facing screen won't be for everyone, but the appearance here also of 5K resolution surely makes it the front-runner. GoPro has earned it's name among action cameras in the market for a reason. They continue to outshine other brands with their stellar tech advances and upgrades. Trust me, you want this action Camera before your next hike!
Shop all your favorite cameras from all the top brands such as Canon, EKEN and GoPro this Daraz! The Daraz Avurudu Wasi Sale is live till the 6th of April, and you can find all your essentials at the click of a button! Don't miss out, download the daraz app now. Happy shopping!