The Best Deals on Computers and Laptops for you This Avurudu
With the spirit of the Avurudu in the air, we all wish to see an end to the pandemic and the unpredictable lockdowns. One thing we all learned during this crisis is that nothing can stop us if we have the right technology. Therefore it has become essential to own a PC for the foreseeable future. Are you looking to invest in a new laptop? This Avurudu, we got you covered in the computer accessories and laptop department, whether for work, play, or school. Daraz Mall has some brilliant picks that suit all kinds of requirements and budgets.
A laptop does not necessarily have to be expensive and packed with premium features in order for it to do its job. A wide range of notebooks shows the value for money with great features that can do almost everything a high-end, pricey laptop does. Let's look at a few laptops and computer hardware on demand.
ASUS Laptops
Asus is a tech giant that released some of the best gaming PCs in the market. The ASUS Republic of Gamers (ROG) has presented the world with some industry-leading laptops manufactured with gamers in mind. Speed is one of the primary focuses of this laptop series. Another critical factor is resolution along with the moving speed.
If you are looking for some serious gaming and multi-tasking, ASUS laptops should be your go-to technology. They are stylishly sleek in design and blazing fast, allowing for professional use as well as entertainment. The storage capacity is unlimited, and it is great to store any number of videos, games, and files.
Suppose you are aiming for a compact, ultra-portable laptop. In that case, you can purchase a computer in the ASUS ZenBook series. They pack a range of exciting features and functions in a sleek and compact design. They contain a powerful battery with long battery life and an 8th Generation Intel® Core™ i7 processor and NVIDIA® GeForce® GTX 1050 graphics depicting maximum performance on the go.
HP Laptops
This is a flagship laptop manufacturer that has won the trust of many consumers over the years. HP has designed some of the best value-for-money PC's in the market. These laptops come in various sizes, making them great for students and professionals on the go. So, if you are planning to buy your kid a computer, this Avurudu HP is a great choice.
HP ENVY X360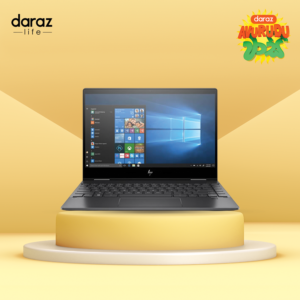 ticks all the boxes when it comes to what we need from a laptop. It's got some fantastic technological features, outstanding performance, and comes in a stylish design for a great value.
HP Pavilion Gaming 15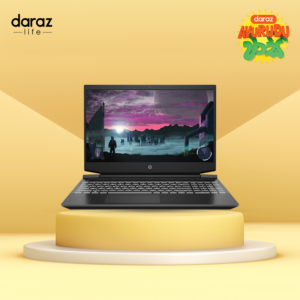 Are you looking for an almost perfect laptop? The HP Pavilion Gaming 15 comes with a powerful Intel processor, 16 GB of RAM, making this an ideal computer for nearly anything. The highlight is the discrete Nvidia GPU which makes it perfect for gaming and other high-performance entertainment requirements. The powerful battery with a long battery life enables you to work and play for long hours. Check out the variety of HP laptops available at Daraz, Sri Lanka, to get the best deals and discounts this season.
If you are looking for a MacBook Air, MacBook Pro, or any other type of PC, then Daraz is the place to shop. You can get the best MacBook price in Sri Lanka at the Daraz Mall. You have the installment payment option, which allows you to secure the laptop now and pay in installments later.
There are significant discounts on other computer accessories such as Canon printers, ScanDisk microSD cards, flash drives, and external drives. You can get up to 80% off on laptops and receive freebies with selected products from  Daraz. Purchase all of these branded items on one platform. Download the Daraz app today and enjoy shopping at the comfort of your couch.