Experience the Ride of your Life this Avurudu with Dmotors!
Similar to clothes, food and all else, an upgrade to your ride is essential to kickstart the new year. Whether it's a new bike, premium car accessories or just a new helmet, Dmotors has all the accessories you need to class up your vehicle this season. Let's take a look at our top Motor choices for you to grab this Avurudu from Dmotors.
Helmet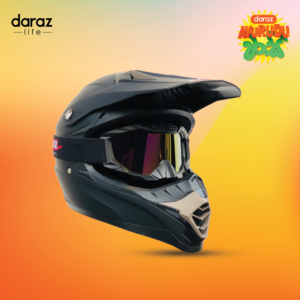 A helmet will do more than protect your noggin (though a good helmet will do a good job of that). It will also protect you from wind, rain, snow, road debris, and noise pollution; prevent you from getting ear aches; heck, modern helmets can even stream music and GPS navigation. At their most basic, a helmet is essential three components: a hard outer layer (called the shell), a soft inner layer (usually made of expanded polystyrene or polypropylene), and some kind of mechanism to keep the whole thing strapped to your head.
We recommend that all riders, whether you are just starting out or have been riding for years, place safety at the top of their list when looking at new helmets. Of course, there's a lot of other important elements to consider, too: fit, comfort, price, and the type of helmet are almost important.
Mountain Bike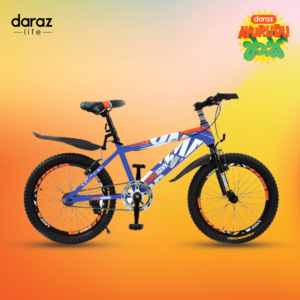 Mountain bikes are tough and versatile machines designed to take on challenging off-road terrain. There are a huge variety of mountain bikes available, from beginner-friendly budget builds that can equally serve as city commuters to more specialised models that excel at particular off-road disciplines The type of mountain bike you choose may depend on the type of riding you like to do, the terrain you will typically ride on, and the budget you have available.
Full suspension or 'full-sus' MTBs, like the above, feature shock absorbers at both the front and rear, which offer varying amounts of suspension 'travel' in order to tackle trail bumps and obstacles. Hardtail mountain bikes forego rear suspension in favour of a rigid frame. They typically use suspension forks at the front end for some bump-swallowing comfort, but others may be fully rigid.
Kids Bicycle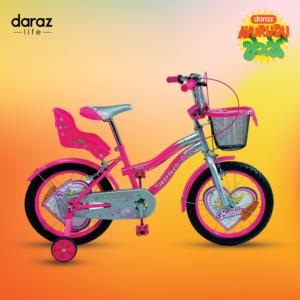 We understand: shopping for kids bikes can be confusing.  For starters, kids bikes are sized strangely, and many of the best brands are different from those in the adult market. And then there are the more subtle questions: What's better–coaster brakes or hand brakes?  And, how much should one expect to spend to get a quality kids bike? Some important points to know are to Measure your child's inseam. Also make sure to know the best Brands. For kids and their safety, always choose lightweight and most importantly check the brakes!
Odor Neutralizer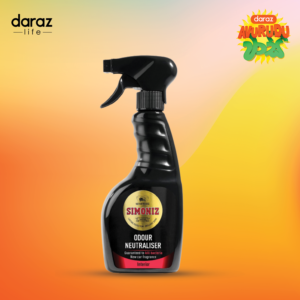 Your vehicle is an investment through and through. That is why keeping dirt and stains at bay is a priority. Whether you carpool kids to school each day or travel with your dog to the park each weekend, odors are bound to arise. While using your favorite air freshener to keep things smelling good is a great idea, it is just a temporary fix. Have you ever noticed that underlying smells reoccur just a few days later? Using an odor eliminator is a better and more long-lasting alternative to an air freshener. use a variety of odor fighting cleaning solutions that leave your vehicle smelling fresh long after application.
The main difference is that an odor eliminator directly targets bacteria-causing odor that's tough to beat. Choosing this form of odor control helps eradicate the problem rather than masking it like an air freshener would.
Oil Based Liquid Accessories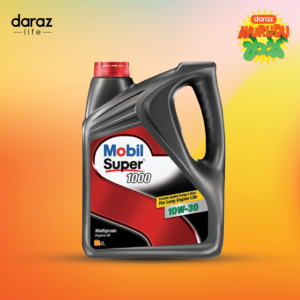 The Mobil Super 1000 products are a range of quality premium mineral motor oils. Designed to provide a high level of performance and protection under most operating conditions. Mobil Super 1000 is meticulously engineered for today's tougher engine specifications. It provides very good engine protection and extends engine life. It also has Excellent wear protection and Excellent engine cleanliness, a win-win!
Bikes
There are a variety of motorcycle styles and configurations that fit virtually every type of rider. To figure out what kind of bike is right for you, consider how you plan to use your motorcycle, your experience level and where you plan to use it. First consider the bike style that best fits you
Standard motorcycles – great general-purpose bikes. characterized by their upright riding posture and lack of accessories like fairings and saddlebags. 
Cruisers – epitomized by the Harley-Davidson, are typically have a relaxed riding position, soft comfortable suspension and a V-twin engine. Usually, these bikes have a high average weight (often exceeding 500 pounds), making them difficult to handle for small or new riders. 
Touring motorcycles – built for long rides and typically come fully loaded with fairings to block the wind, saddle bags to accommodate lots of luggage and large fuel tanks. 
Sport or street bikes – built for speed and performance, and as such, they're ideal for thrill seekers. These motorcycles typically have large plastic fairings to improve aerodynamics and an extreme forward-leaning riding position.
Get all the accessories you need this Avurudu from Dmotors and get crazy discounts at the Avurudu Wasi Sale, happening right now on daraz.lk! Don't miss out. Download the app and get shopping!