Spice up your garden this Avurudu with the finest tools!
Avurudu is almost around the corner, and it is high time to liven up your everyday spaces. Got a door or window to repair? Does the ceiling need fixing? Maybe you would like to add a new touch to your garden and prune all the bushes and trim the grass? There is no need to spend a large sum of money hiring professionals when you can be your own handyman with all the DIY resources available on the internet and a couple of handy hardware and garden tools.
With the ease of online shopping, you may now browse and get the tools delivered right to your doorstep. Let's explore some practical tools that get the job done.
Ladders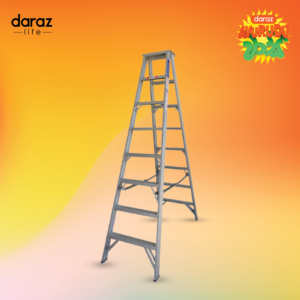 It's the Climb
Need some help reaching those high places in your household safely? Investing in a quality ladder would be a decision you won't regret. When it comes to ladders, there isn't a lot of aspects to differentiate. Material, sturdiness, and durability will be all the factors you need to take into account. It would be a good idea to purchase a high-quality ladder you can use for a long time.
First, you need to decide the kind of ladder that would meet all your hardware requirements. There are step ladders, multipurpose ladders, extension ladders, and more. A lightweight Aluminium ladder would be easy to handle and would last for a long time. You also have the convenience of storing it outdoors or indoors.
Screwdriver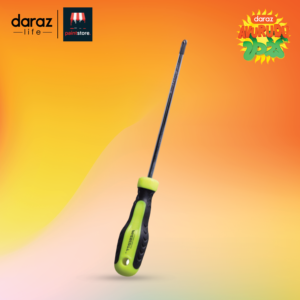 Screw It!
Screwdrivers are essential household tools that should be a part of your toolbox. There is a range of screwdrivers of all sizes and shapes that are used for specific jobs. Therefore it is recommended that you buy a screwdriver set rather than individually buying a screwdriver. You will never know when they might come in handy. The good news is that they are pretty affordable.
Your screwdriver set should include the following tips: Flathead, Phillips tip, Torx tip, Hex tip, and Pozidriv tip. This set of screwdrivers will equip you to unscrew or screw any screw in the household.
Wrench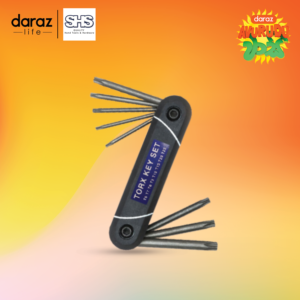 Twist n' Turn
Got some nuts and bolts in the household or in your automobile that need tightening? Then it's time to add a wrench or a spanner to your shopping cart. There are many types of wrenches available in the market, and you want to pick a "one-size-fits-all" kind of tool that you can use for any bolt-twisting task. Another option is to buy a durable spanner set with spanners of different sizes. Pay attention to the material and the durability before you invest in a wrench.
There are a few jobs out there that require specialty wrenches. Therefore you need to be knowledgeable of the specifications needed for your job.
Toolbox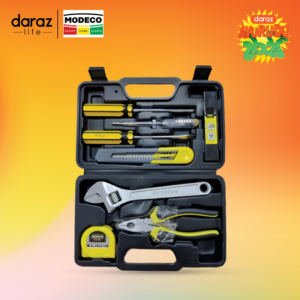 All Tools in One Place
A toolbox will help you keep your tools organized, protected and allow you to conveniently transport them to any place of your requirement. Imagine you need a specific tool in an emergency, and you have to look all over the house for it. A toolbox will rid you of that hassle and store all your essential tools in one place, ready and available to use.
There is a range of toolboxes of different types and materials available in the market, and you can pick and choose the one that best fits all your equipment. Few tips to keep in mind when selecting a toolbox are;
Coating and color of the toolbox
Size for your storage needs
Portability
Loading capacity
Lawnmower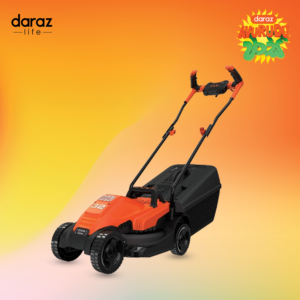 Mow It Right
Do you dream of a lush leafy green grass patch? Then a lawnmower will be a great addition to your home tools. This is a powerful tool that will be a lifesaver if you have a large area of grass to trim in your garden. There is a variety of lawnmowers available, and you want to be specific with what you require depending on the size of your garden, style, and power requirement.
Lawnmowers vary by their blade type and how they are powered. Some popular lawnmowers are cylinder lawnmowers, rotary lawnmowers, hover lawnmowers, electric lawnmowers, and cordless battery-powered lawnmowers.
Hammer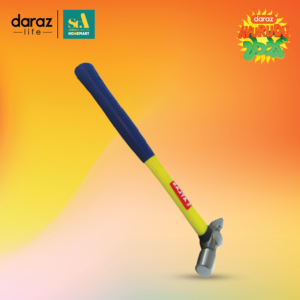 Hammer it Down
Last but not least, a hammer is a vital tool to have in your toolbox. As simple as this tool seems, you will never know when you would have to beat something into shape or nail something in. There are several types of hammers that serve various purposes. For instance, a soft face hammer is used in woodworking jobs, a claw hammer can help pin down nails and pull them out, and a rubber mallet can be used in situations where you don't want to damage the surface. You can choose a hammer depending on your necessity.
There are many other practical tools that you can get to make your Avurudu season a blast. From bbq grills to grinder machines and power tools such as grills. Now you can get all these tools at amazing discounts up to 75% through Daraz Avurudu Wasi. Sign in to your Daraz app and start shopping for your hardware and gardening tools in the comfort of your couch.