5 Essential Hair Care Products Every Girl Needs!
Ever scrolled through tons of Instagram pages, wander through aisles of drug stores and get overwhelmed by the amount of products there? You're not alone. Hair care brands introduce products left and right to the market. All claiming that without their product, you'll never have your dream hair. But do you really need ALL of these products? No. When it comes to taking care of your hair, you don't necessarily need a cabinet full of mousses, detanglers, and hairsprays. Instead, it's all about having the right products…the essentials! Let's take a look at 5 Essential Hair Care products that every girl needs!
Shampoo & Conditioner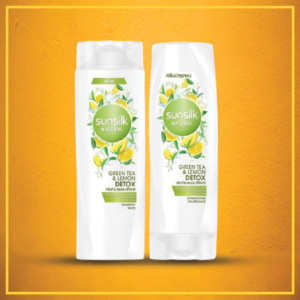 First things first, it's important to have a good shampoo and conditioner that work for your specific hair type. Now, we all have different hair types, so this won't look the same for everyone. The products you use to wash your hair can really affect the health of your strands, so it's important to choose carefully!Here are a few things to keep in mind when looking for a shampoo and conditioner that's right for you:
Scalp type: Does your scalp tend to be oily or dry? If you tend to be on the dry side, you might want to look for a moisturizing formula. On the other hand, if your scalp produces oil quickly, stay away from anything overly moisturizing, which could cause buildup.
Hair texture: In addition to your scalp type, your hair texture is probably the most important thing to consider. If you have fine hair that tends to fall flat, a volumizing formula might work best. However, if you have thicker, courser hair, a smoothing shampoo and conditioner might do the trick.
Washing frequency: This factor is commonly overlooked, but the frequency of washing your hair matters! For example, if you wash your hair every day, you won't want to be using an intense clarifying shampoo, which could be stripping your hair of its natural moisture…but if you wash your hair only once a week, your hair might really need the clarifying shampoo to fully clean your scalp.
Ingredients: Unfortunately, some shampoos and conditioners contain ingredients that have the potential to harm your hair. A few to watch out for are sodium lauryl sulfate, parabens, sodium chloride, and synthetic fragrances and colors.
Reviews:
If you're wondering how a product works, look no further than customer reviews! Find the best shampoo in Sri Lanka for your hair by shopping on reputed online stores and reading customer reviews. Hearing about others' experiences with the product can give you a good indication of whether or not it will work for you.
Hair Serum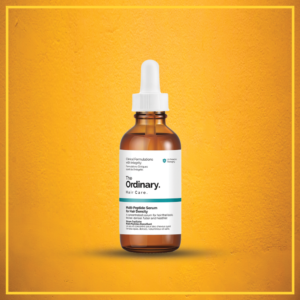 Healthy hair starts at the scalp. While we might not realize it, many of us walk around with product buildup in our scalp, which can affect hair growth and throw off its natural cycle of producing oil. If you've never used a hair serum or known what it is good for, we're about to change your life. Hair Serums are the answer to taming wild, frizzy hair. using a hair serum can also help boost your hair's shine. And shiny hair is basically the ultimate hair goal, right? Use a shine-boosting hair serum before you shampoo for luxurious nourishment, before styling to control hair and polish strands, and as a lightweight finishing touch for silky softness and luxurious shine. Like The Ordinary's skincare range, their Hair Care range does not disappoint. Shop this Hair care range on Daraz
Heat Protectant Hair Spray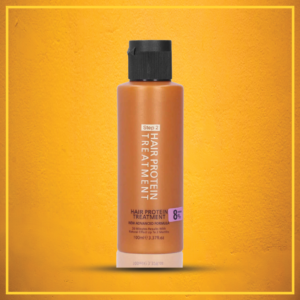 There's no worse feeling than using heated styling tools on your hair and hearing your hair getting *crispy* every time you swipe your ironing your curling wand through your hair. And the sad truth is that, Hair tools do damage your hair. And that's why it's SO important to invest in the right Hair Care to ensure that even it does go through the heat once in a while, with the right nourishing products, it'll bounce right back. To prevent damage and breakage, it's vital that you first apply a heat protection formula like a mousse, serum or spray before your blow dry or flat iron. Take your pick of new age heat protection sprays that also provide shimmer and sheen to tresses. Many formulae are also infused with keratin proteins to give texture and strength.
Read More : 7 Skincare Tips to Give you Glossy & Glowy Skin
Hair Oil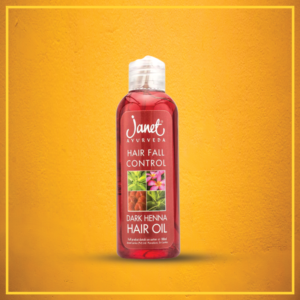 Hair oils—from the good old coconut champi to the new age Argan formulas—have been an intrinsic aspect of strand grooming rituals for decades. However, formulas and extraction technologies have improved and gone is the oily, sticky mess that took ages to wash out. Oils are a boon for the scalp and hair follicles because of their intrinsic ability to soften, hydrate and condition. To nourish your hair, massage with oil ( coconut, olive, Argan) once a week and leave on for 15 – 20 minutes and rinse off. Daraz features brands like Janet that carry the best hair oil for growth in Sri Lanka, designed to boost and add shine to your hair.
Deep Conditioning Hair Mask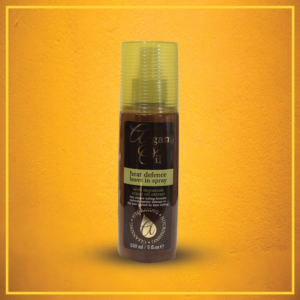 After umpteen straightening perming, coloring and styling treatments your hair is in desperate need of some serious TLC. Dry over treated, damaged hair needs a boost of intense moisturizing deep conditioning. "But I use a conditioner every time I shampoo!" you may well say. Deep conditioning is not to be confused with regular conditioners. If your hair is feeling unusually dry and coarse and split ends have become the bane of your life, it's time to call in the big guns. One of the best hair products for women, use once or twice a week. Apply all over shampooed hair and cover with a shower cap for about fifteen minutes. Rinse out with cool water and say hello to flowing, meltingly soft strands.
Remember that your Hair Care is to be taken as seriously as Skin Care. When shopping in Hair Care, look for products that apply and compliment your hair type and always be aware of the chemicals in drug store products. To shop all your favorite Hair Care products from your favorite brands, shop on daraz.lk. Daraz.lk features all your favorite health & beauty brands offering you the best bargains on your essentials. Download the app now!