5 Hobbies to Spice Up Your Life
Breakaway from the same old patterns and find new ways to add spice and color to your routine. It can be difficult to find new things to do except binge-watching shows on Netflix and Hulu. With the pandemic, the lockdowns, and all the chaos this is an ideal time to embrace a new hobby. However, everything is a little more expensive than you'd like. But, with Daraz offering the best deals in town you can buy everything you need to your heart's desire
We are here to tell you that price should not be a factor preventing you from embracing a new and interesting hobby. Get on your Daraz app and browse through thousands of products for the best prices in the market. The Daraz "Million Desires" bargain sale is up and running for an entire week from 17th to 24th of May. Choose from thousands of heavily discounted items at the comfort of your home, and simply get them delivered right to your doorstep. It's as easy as that.
We will take you through a few hobbies that you can take up that can add excitement and amusement to your life. Let's unleash your creative side.
Playing Musical Instruments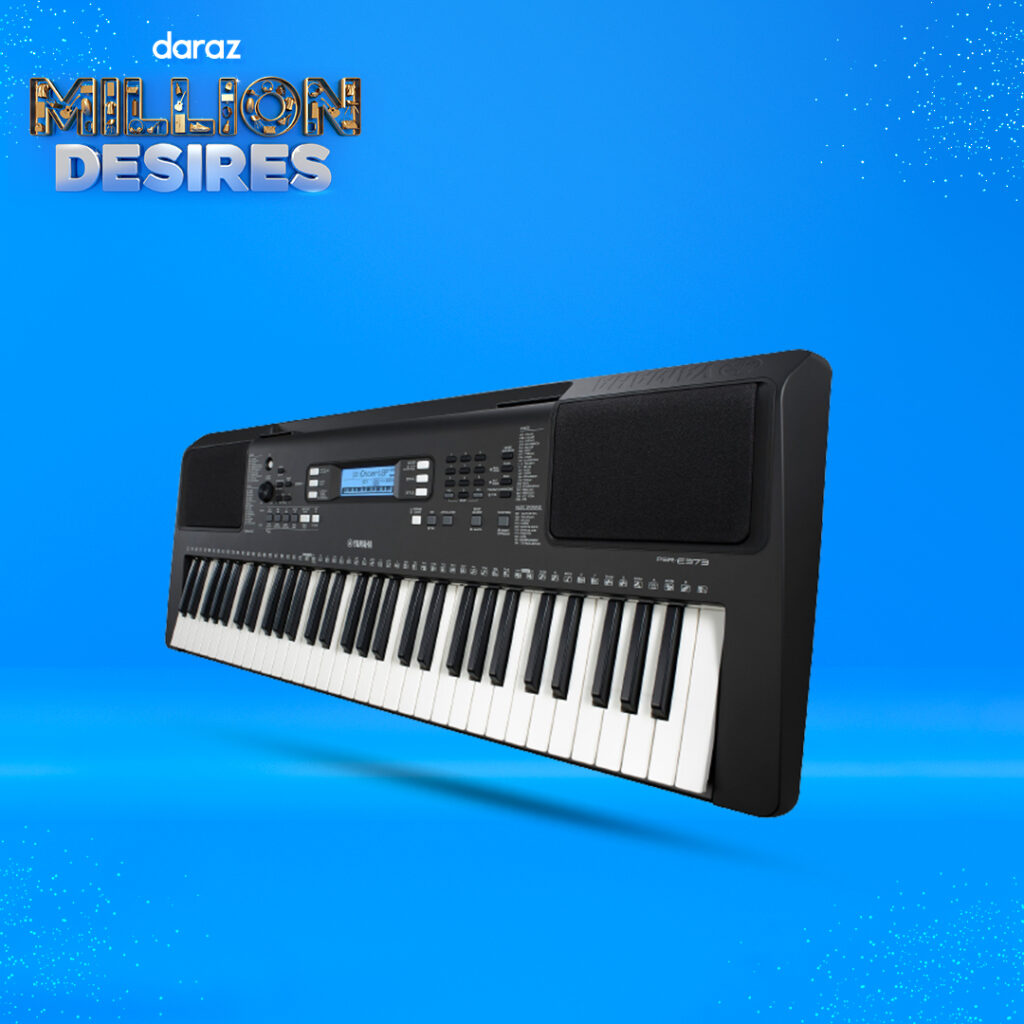 It's not easy to figure out what you want to do to pass your time. However, if you wish to learn something different, make a difference in your life, or just have fun, you can choose to learn to play musical instruments.
Learning to play guitar is a really fun activity. If you are a complete novice it's recommended that you start with a box guitar. Choosing an acoustic guitar or classical guitar is a great way to begin to explore your guitar skills. The Yamaha f310 is a popular choice among many beginners. Yamaha Music Center is offering a range of discounts on their instruments on the Million Desires sale. If you are looking for the best guitar price in town then a Yamaha guitar would be an ideal buy.
There is a range of electrical keyboards that you can purchase on "Million Desires" for the best prices in the market. This is the bargain sale that brings some of the best deals in town.
Reading a Good Book Never Gets Old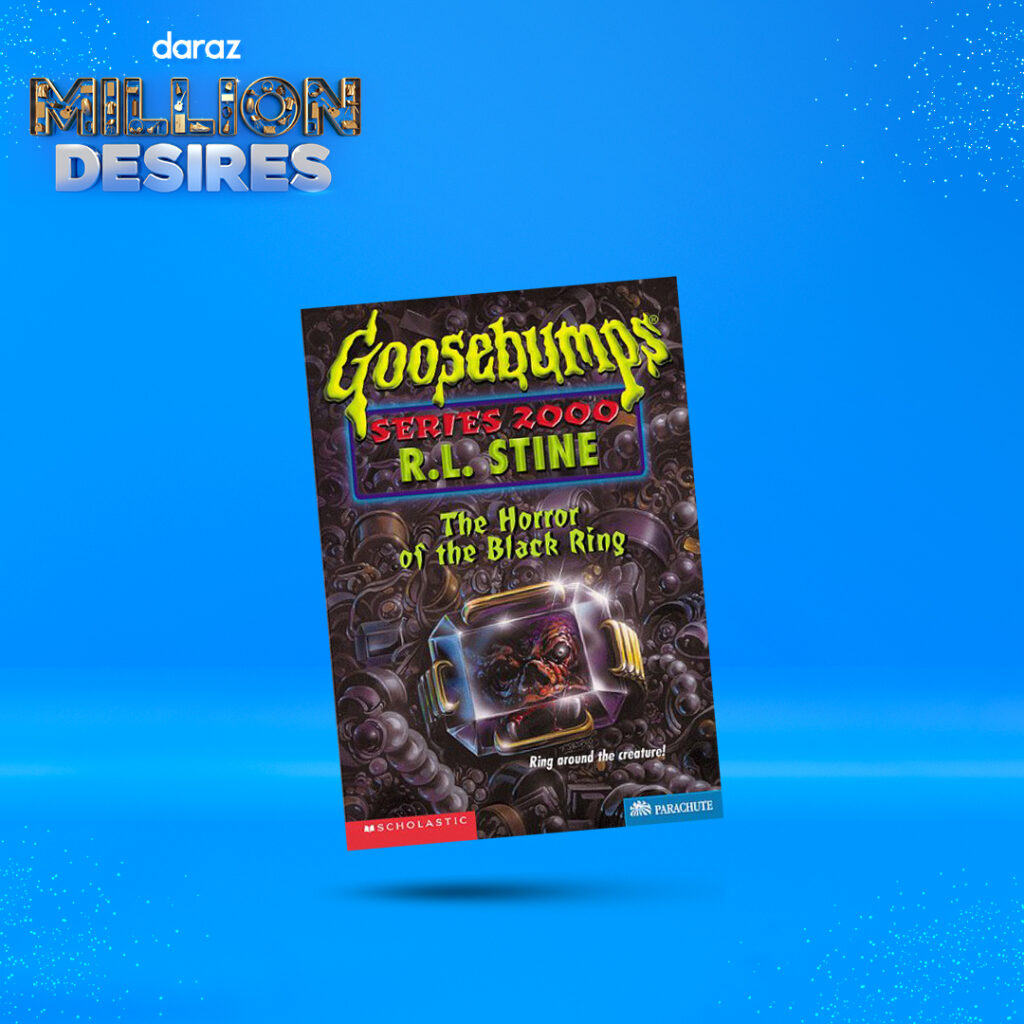 At present you can find everything online, including e-books and kindle editions, however, it cannot beat the feel of a good book in your hands. A good-sized book promises you hours of inexpensive entertainment.
You do not require to invest in expensive devices such as Kindles and iPads. A book can be read in small sections within a 5-minute gap while you are running errands or in big sections on a lazy afternoon. There is a near unlimited number of books available, so you can obviously find one or two that grab your interest. There is a book about everything you can imagine.
If you are going online books shopping then the Daraz "Million Desires" is a perfect opportunity to buy some of your favorites. Whether you are a fan of The Chronicles of Narnia, cannot stop reading the Beast Quest series, or a big fan of the Percy Jackson series you get amazing discounts on most of your favorite reads.
Make Music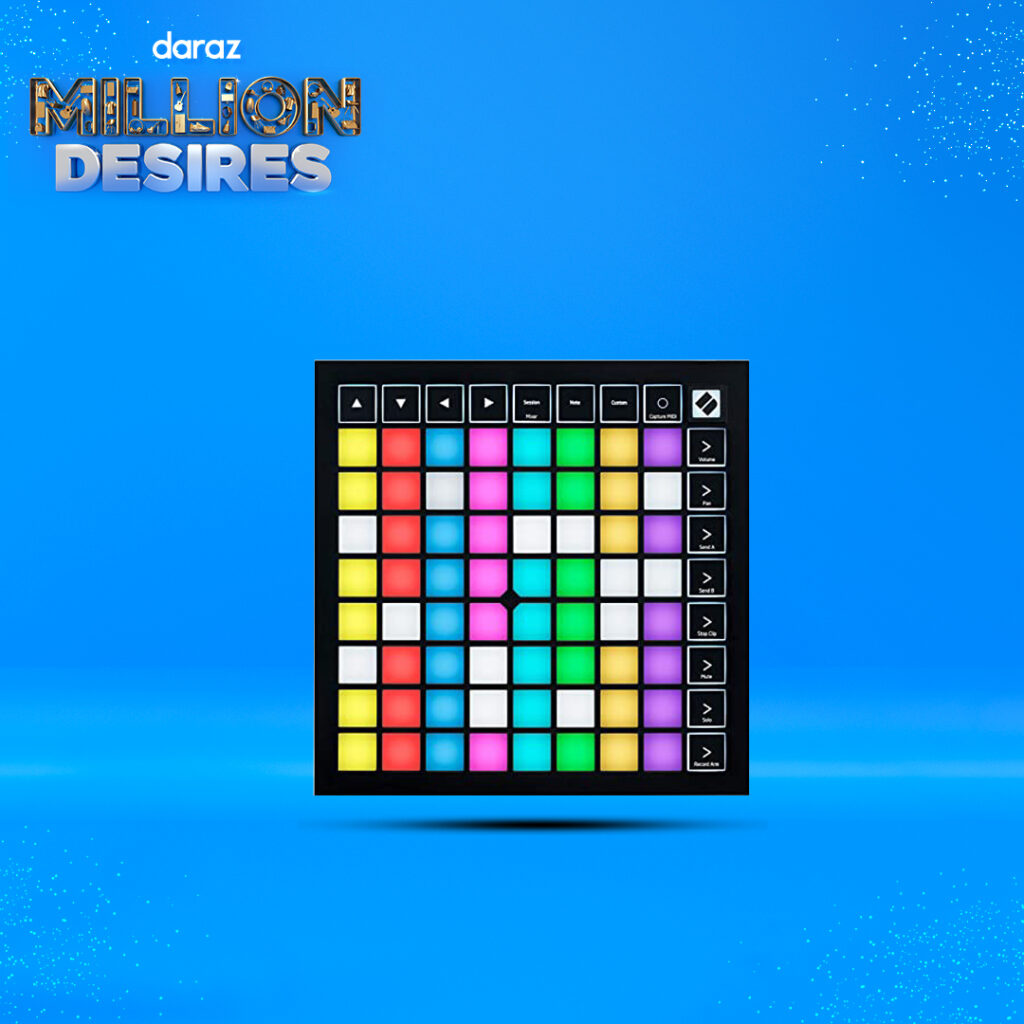 Do you absolutely love music and have an ear for awesome beats? Ever wondered if you can DJ as a hobby? It is certainly fascinating to be able to build tracks and perform your own sounds. DJing is a wonderful and enjoyable hobby that encourages imagination and creativity. This is a great hobby if you have an understanding of various tunes and music and how to bring it together and want to share your take on music with others.
There isn't anything more exhilarating than a perfect melodic transformation. And as you improve, you begin to enjoy the performance side of it as well. Even if you do not have a strong background in music but still love and enjoy rhythm and beats, then you might possibly get hooked on making music.
Some of the basic accessories for a beginner DJ would be mixers, DJ Turntables, controllers, basic software, speakers, and headphones. All this equipment may sound pricey but if you can find great deals online, then nothing could hold you back from creating music.
Color The Stress Away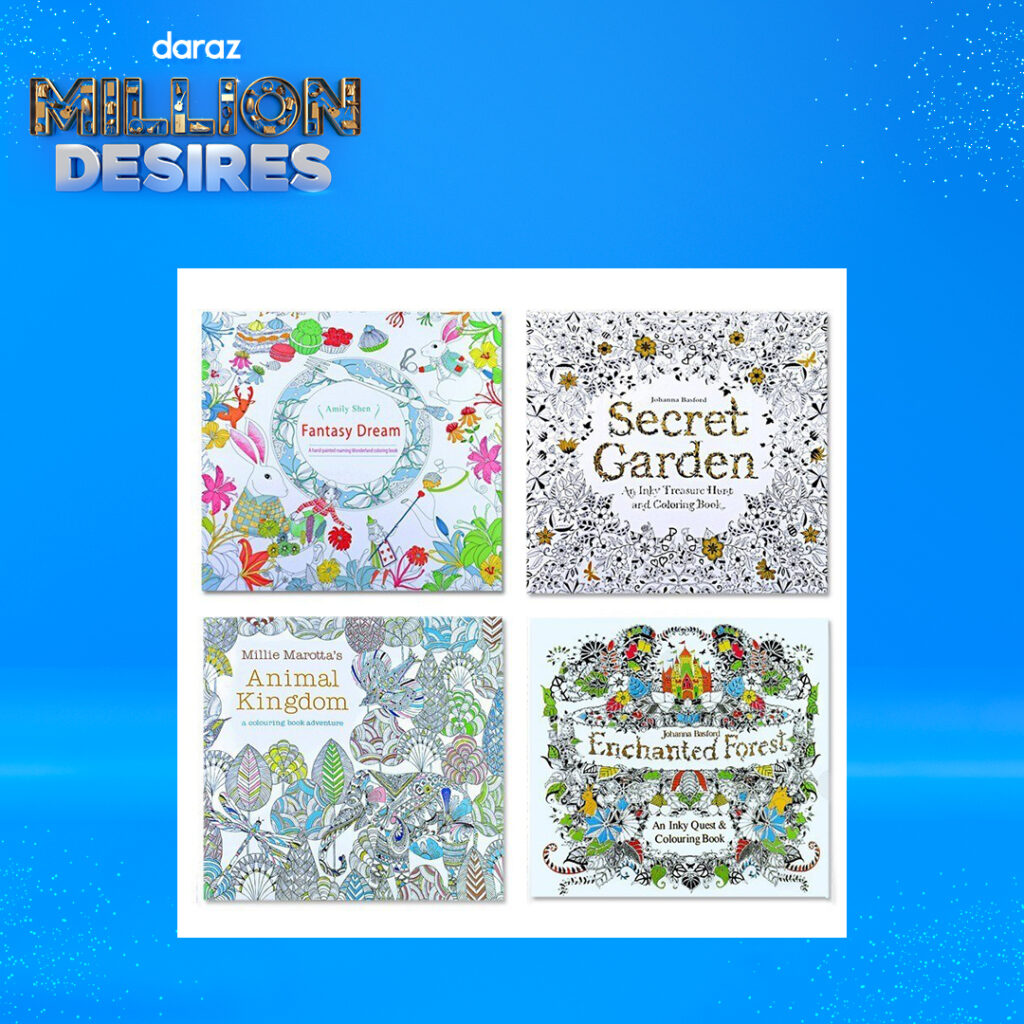 Coloring is a form of therapy. It's an excellent way to unwind after a long day and to stimulate your imagination. Coloring a pretty image is like meditation for many people because You concentrate on what you're doing at the time and forget about everything else.
You can unleash the child-like imagination in you — for the time you can be free of burden, responsibilities, and decision-making. The end result does not have to be flawless. If you like it, that is perfect enough. Some people have even admitted that it helps their work performance.
There are plenty of adult coloring books out there. Coloring books for adults vary from serene scenery to silly cartoons, mandala art, detailed animal drawings, and geometric designs Some are more intricately designed over others. You can select your preference from a range of available books on Daraz with great offers.
Create Terrariums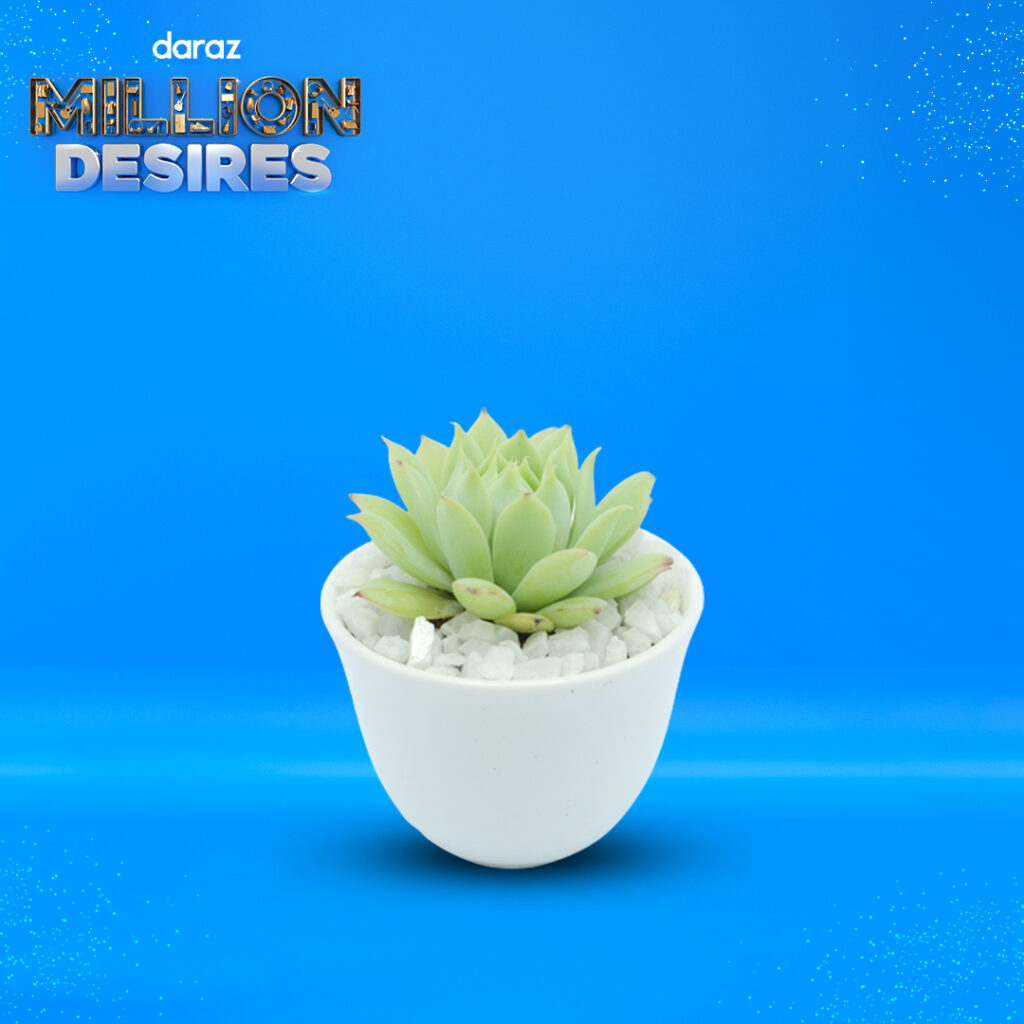 Terrariums are miniature ecosystems that can be self-sustaining with very little attention from you. Creating a terrarium is a simple process! You just need a few basic things and a plant of your preference. If you do not have an outdoor garden to take up the hobby of gardening, making terrariums is an amazing way to fulfill this desire.
There are closed terrariums and open terrariums, and you can choose to create the eco-system of your fancy with only a few items that are quite affordable and available online. These include a container, a plant of choice (preferably succulent plants as they are easy to maintain), soil or decorative stones, activated charcoal. You can easily purchase all these items and more through Daraz to create the terrarium of your dreams.
These are only a few selected hobbies out of hundreds of other activities. There are many others to choose from and all the accessories are available at your one-stop online shop Daraz. Enjoy up to 50% off from our Flagship Stores; Yamaha Music Center, Mike Audio, Expographic, Jeya Book Center, and Samudra Book Shop along with free shipping. So, What hobby do you desire to pursue?