7 Camera Deals to Satisfy Your Heart's Desires
If you are out hunting for the best deals on cameras, you just landed on the right page!
A camera is a tool for capturing visual imagery in the form of photos, film, or video; furthermore, it has proved to be much more since its inception. There are digital cameras, video cameras, action cameras, drones, webcams, and security cameras. All of these have great uses for specific purposes, but they have one thing in common; They all capture the moment.
For this reason, it's important to inspire professional photographers and amateurs who capture moments and creatively present a story for everyone to enjoy. With that in mind, we would like to guide all you photography enthusiasts out there to land the best deals on camera's in Sri Lanka.
In this post, we focus on some of the best cameras out there for photography, video, and security. Keep reading to discover some hidden treasures in the Camera world. Shop through Daraz Million Desires to get amazing deals and discounts on cameras and other electronic tools and devices.
Canon EOS M50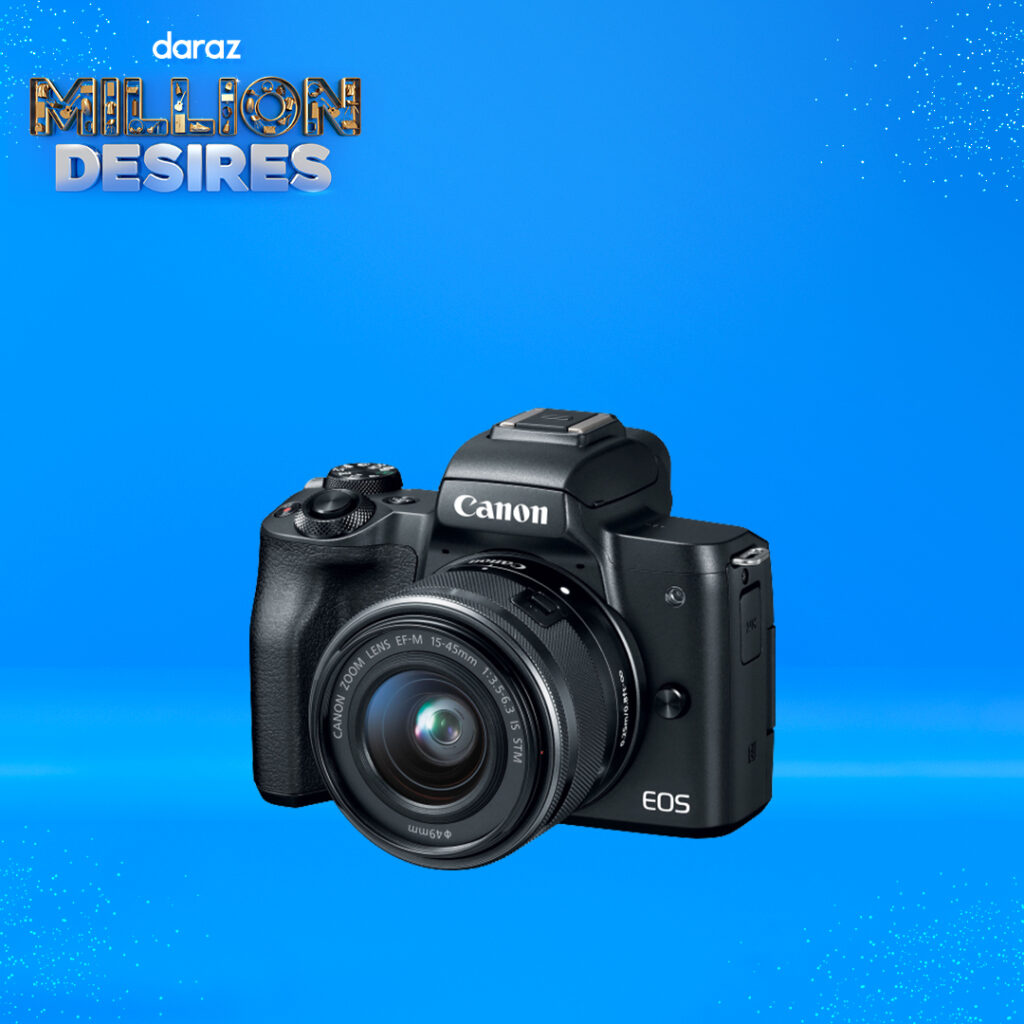 Photography is a universal language on this era. Today's flourishing photographic community serves as our eyes around the world. They take us places we have never imagined and show us destinations that we would never sight otherwise.
Canon is a multinational brand that has released some of the best professional cameras the world has seen. They manufacture products keeping in mind the latest transformations in technology and the demands of professional photographers.
In the present day, all content needs to sync online ASAP. Whether it's on social media or online file storage, people prefer to immediately back up their files and photos. In response to this demand, Cannon released this powerful mirrorless camera to satisfy the requirements of the present-day content creator. From shooting to uploading content the EOS M50 allows running the entire operation smoothly as possible.
We know that all the shutterbugs out there are eyeing the best camera deals in the market. Therefore this week Daraz is catering to all your Camera desires with the "Million Desires" bargain sale. Daraz is offering the best Canon M50 price in Sri Lanka.
GoPro Hero 9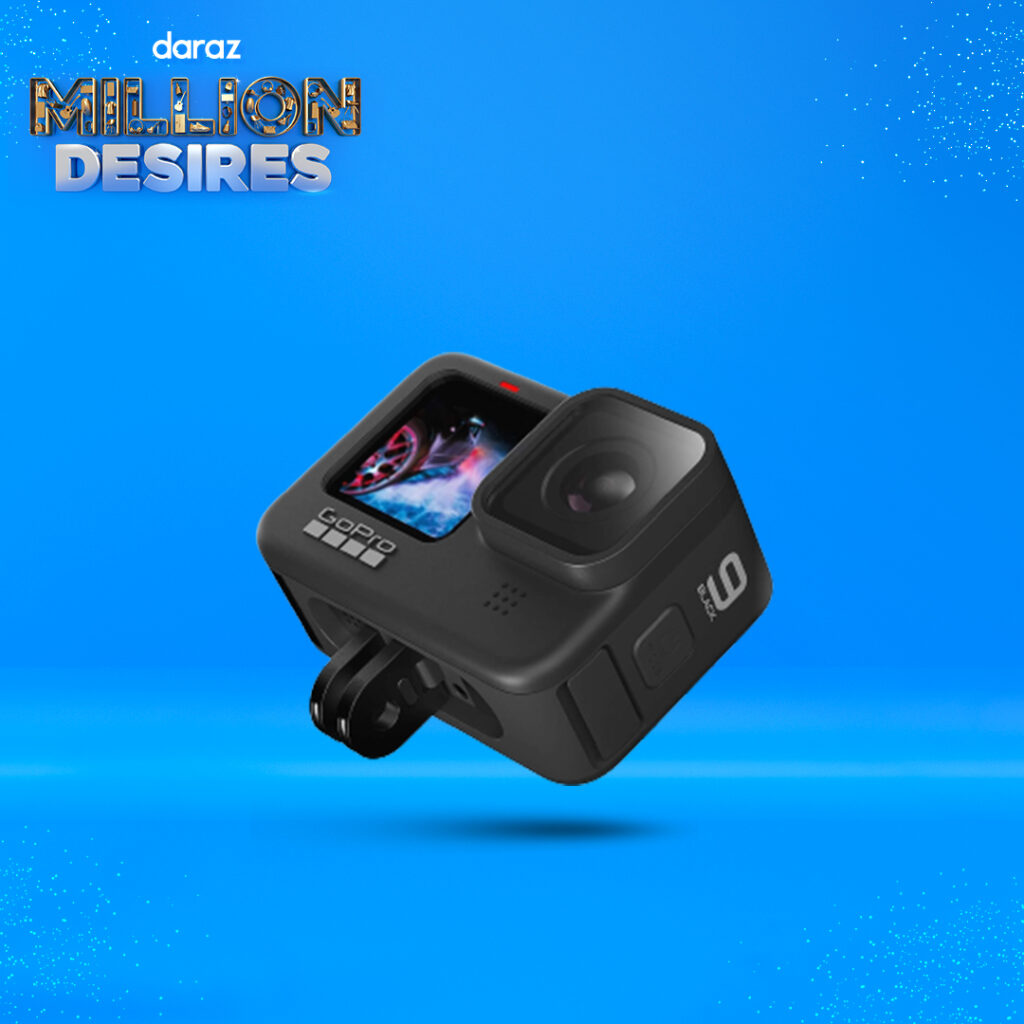 Do you miss a companion who can share all the memories of your action-packed lifestyle? Then you have arrived at the right place. Daraz Million Desires has the best deals on action cameras.
If you love taking selfies, vlogging, or making adventure clips, GoPro's latest flagship camera, GoPro Hero 9 is for you. GoPro totally stepped up their game when they released this beast with a 23.6 MP sensor, capturing video at 5K in 30 frames per second, at 100Mbps.
Get this amazing device and bid farewell to choppy on-the-go action photos and videos. You can get the lowest GoPro price in Sri Lanka on Daraz. So grab the deals while stock lasts.
EKEN H9R Action Camera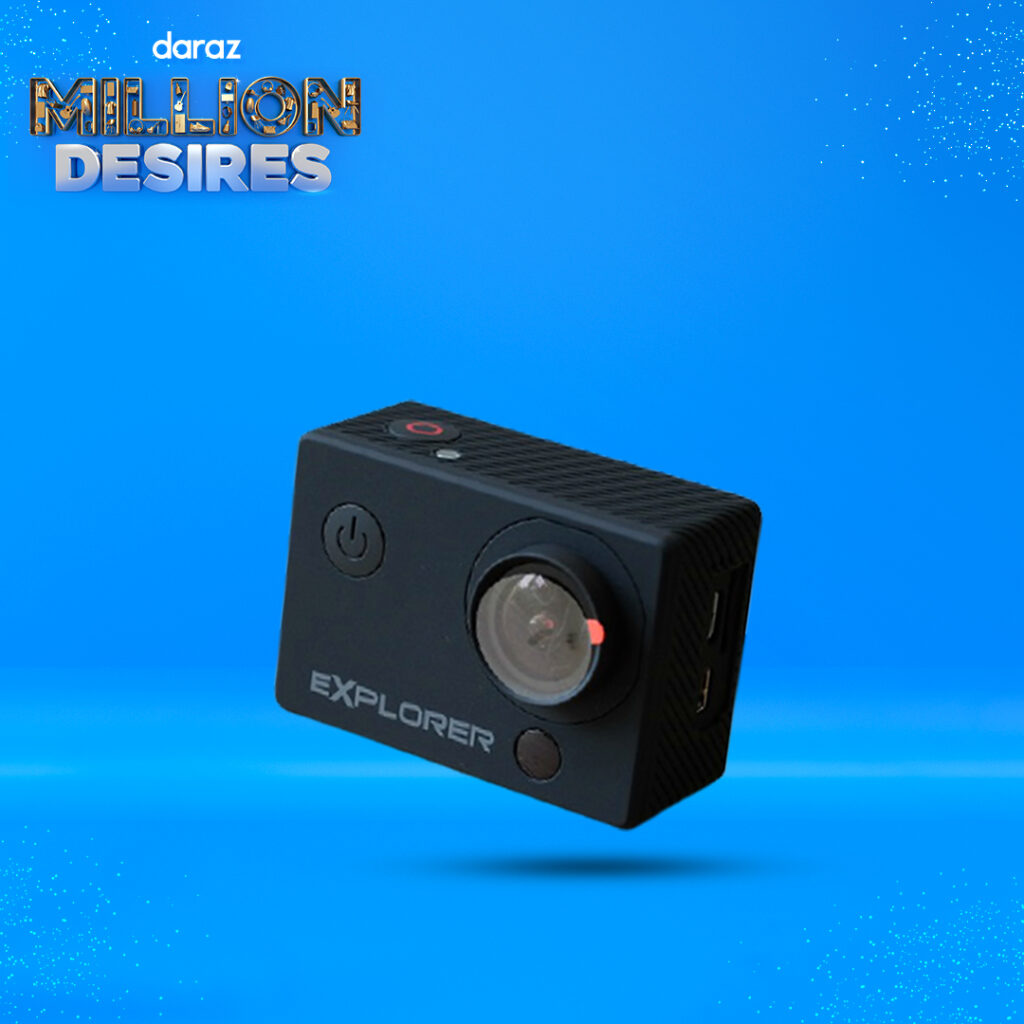 Thanks to EKEN you do not have to break a bank in order to have access to GoPro level technology. Eken is a global pioneer in delivering advanced action camera technology to everyone at an affordable price. Although the market is getting populated each day with better and better entry-level action cameras, Eken H9R camera surpasses all when it comes to quality. It's an excellent device with the perfect price tag to fit everyone's budget.
The phenomenal performance and functionality of this camera have won EKEN a loyal fan base across the globe. With a 20 MP camera sensor recording video at 4K, this device creates the perfect middle ground between picture quality, battery, and resolution.
DJI FPV Drone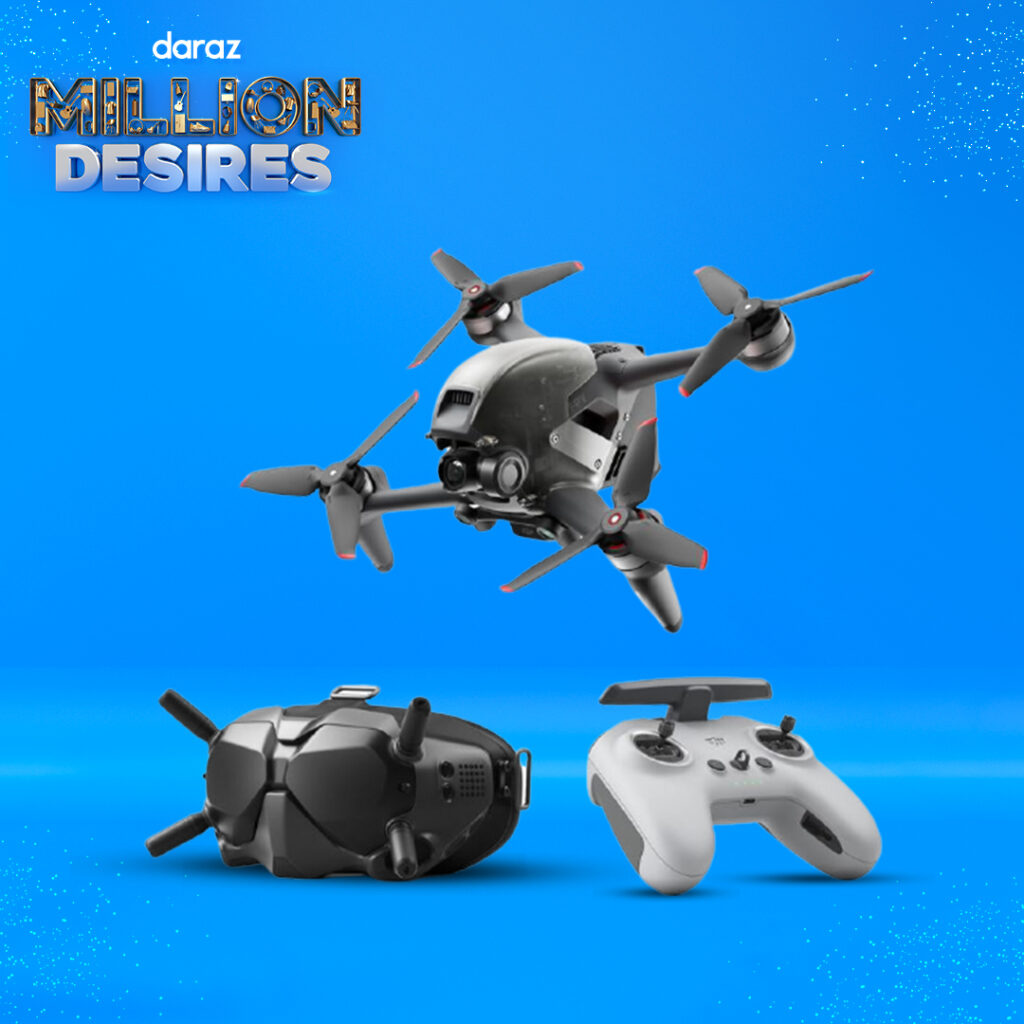 The world got to witness an entirely new way of capturing footage the day Drones were released to the market. From weather forecasting to aerial photography, and archeological surveys, all of these tasks can be achieved through drone technology.
DJI is the world's leading manufacturer of civilian drones and innovative camera equipment. DJI FPV introduces a new drone type that opens up new dimensions of opportunities for content producers and drone enthusiasts of all skill levels.
Daraz offers the best drone camera price in Sri Lanka. If you are looking for the best deals on drone Camera's make sure you make the most of the Daraz Million Desires sale.
Dahua IMOU Wifi Rotate Camera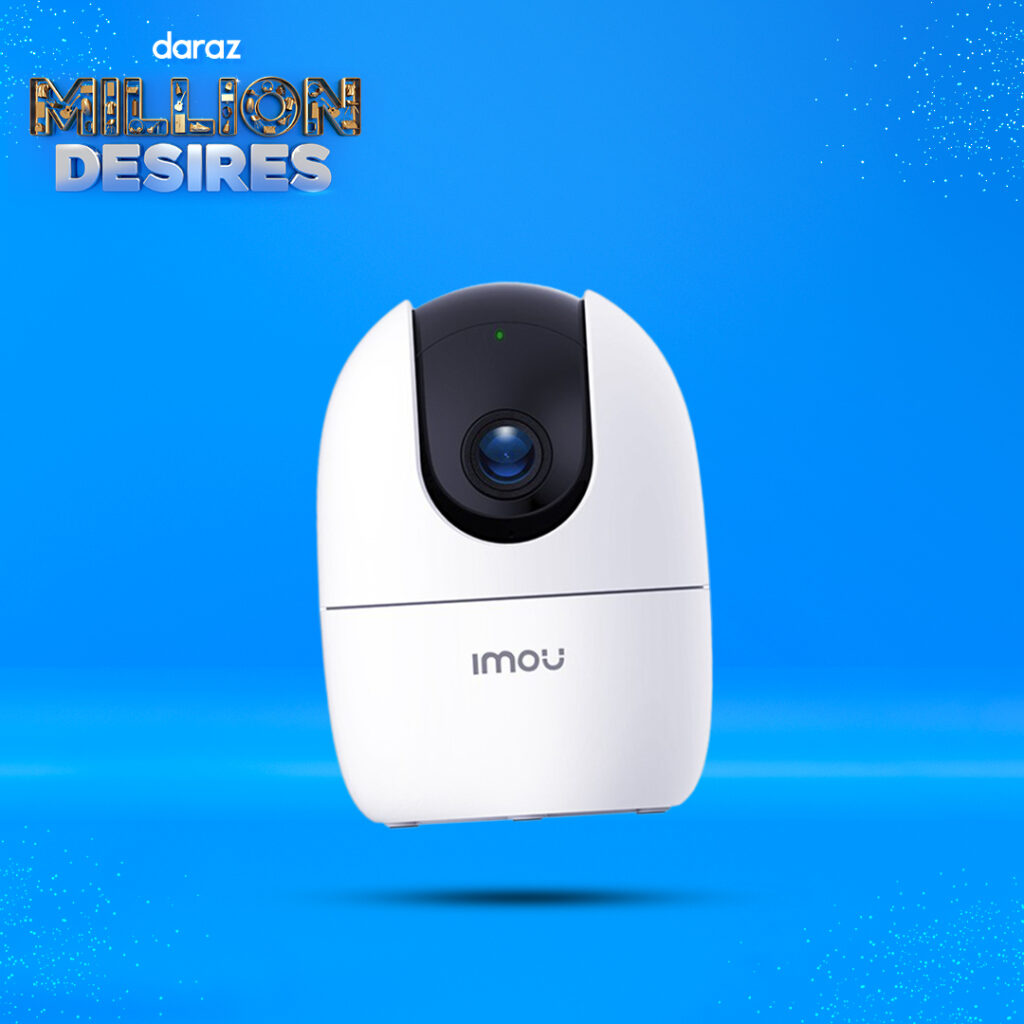 You cannot compromise your safety and security at any chance. Therefore, with the number of crimes escalating in the country it would be an excellent idea to invest in a security camera. Most cameras like the IMOU rotate Camera are wireless and connects with your smart devices.
This camera allows for a complete 360° coverage ensuring that you can view every corner of a room in your household or the entire area outside of your home. This camera can record 1080p video non-stop for 24 days. If you are leaving your child at home, or you have any other security requirements the Dahua IMOU Wifi Rotate Camera is a must-have on your list.
HIKVISION 2MP Outdoor Camera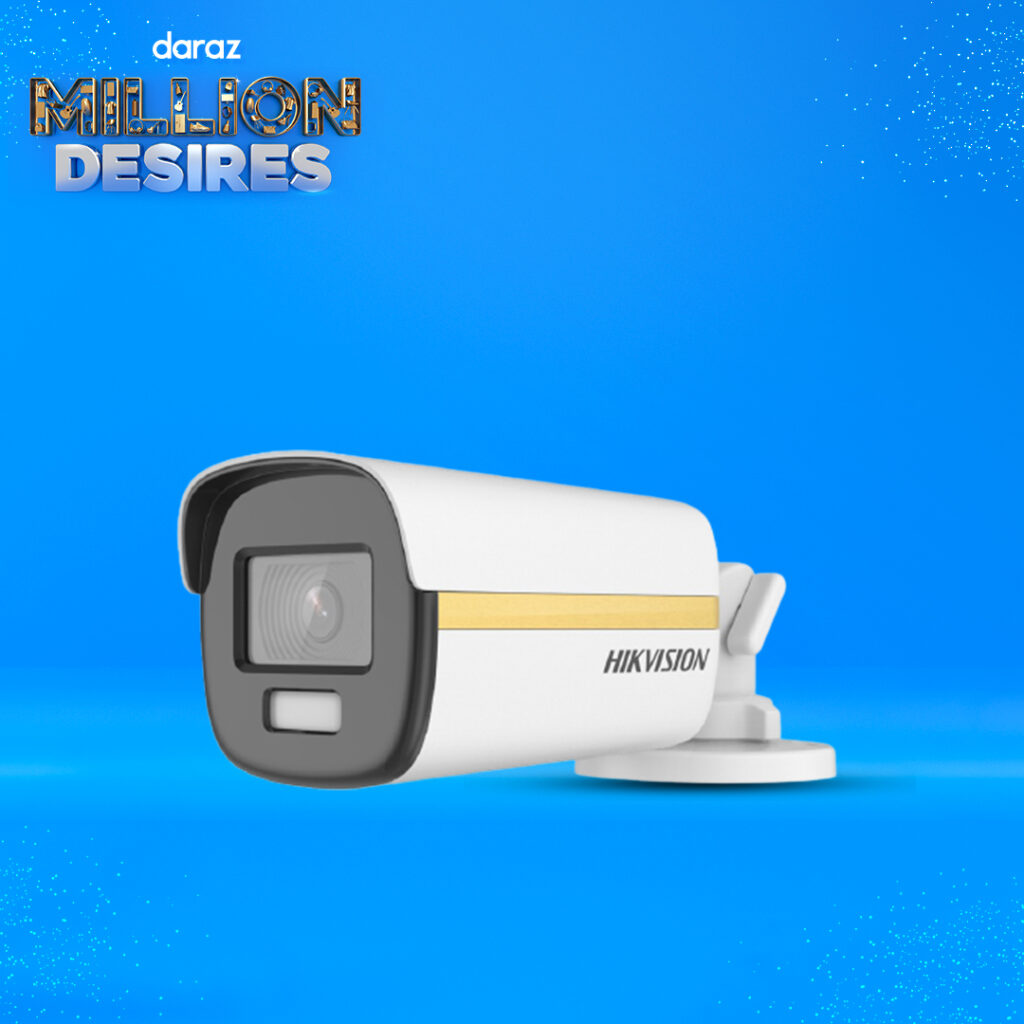 Just like the indoors, it's important to ensure your safety and security by installing an outdoor camera. This is a great device for outdoor monitoring, car plate, and face recognition.
It also allows for up to 40 m white light distance for bright night imaging, so you and your family can sleep with peace of mind.
If you are someone who's conscious of the safety and wellbeing of your household then this camera would be a great investment and put all your worries to rest. Purchase this during the Million Desires where you get unbeatable deals and discounts on cameras.
Camera Accessories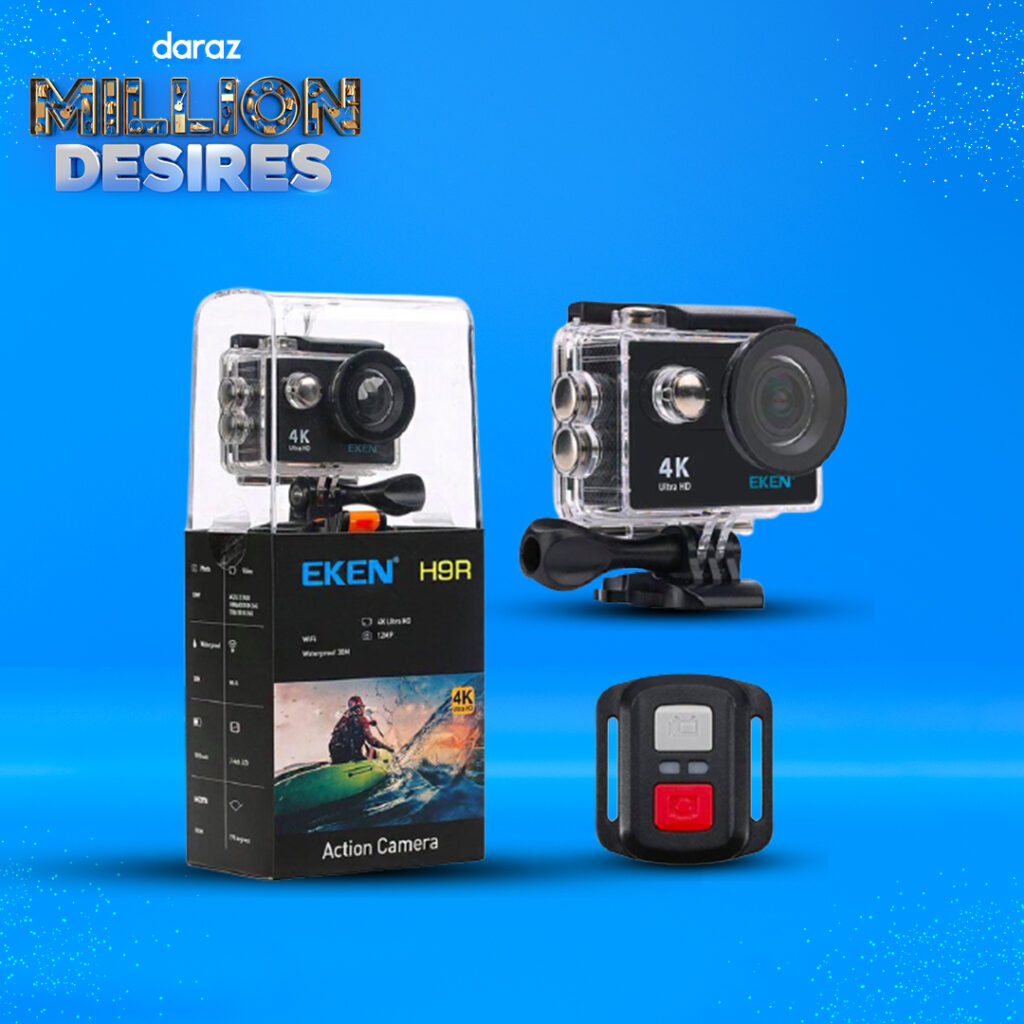 If you are a professional who uses cameras then you definitely understand the requirement for camera accessories. There are many types of accessories from tripods to camera bags, lens protectors and so much more. Once you invest in an expensive camera it is equally important to make sure you can use the camera for at least a few years.
Click on the Daraz App and check out the best deals on Camera accessories available on the island. A final message to all the shutterbugs out there. Make the most out of Daraz Million Desires where you get the best deals on cameras. Enjoy up to 60% off from our authentic sellers Canon, EKEN, DJI, Dahua, Hikvision, GoPro, Sony Camera, SJCAM. You can conveniently order the camera of your desire at the comfort of your home and get it safely packaged and delivered right to your doorstep. Enjoy shopping.