The Best Smartphones Just For you!
In  2021, buying the best Smartphone means looking for something that should last you a few years. Smartphones' upgrade cycles are slowing down for a reason: even at lower prices, it's getting harder and harder to buy a lemon. In other words, you don't have to spend a huge amount to get something great, as a bunch of great smartphones are available for around Rs. 80,000 – 150,000. Let's take a look at our top picks for you!
iPhone 12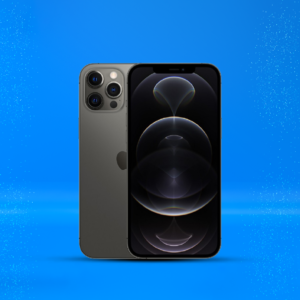 Boasting 4 new models, 5G network, a 6.1 OLED display and more, Apple positioned the latest lineup as "iPhone for everyone" with the biggest variation in screen size and color ever in the company's history. This is the first iPhone generation to include OLED in every model. Apple states this is the most durable iPhone display ever made. It has a new Ceramic Shield, which improves durability when dropped, claiming four times better shatter resistance. It also features a new squared off design, a sharp and vibrant 6.1 inch retina display and more!
Redmi 9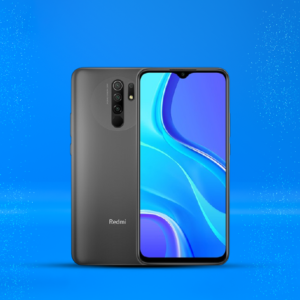 Xiaomi Redmi Note 9 Pro is an absolute beast when it comes to overall performance. Nowadays, camera quality is a vital aspect to consider when deciding on a smartphone. The quad-camera array in the Redmi Note 9 Pro functions at the level of a flagship smart device. It features a striking 64 MP main camera that is capable of capturing and saving all the beautiful moments in your life. The quad-camera configuration further combines an 8MP ultra-wide-angle lens, a 5MP macro lens, and a depth sensor which is perfect for capturing and eternalizing your favorite scenes. You can snap away professional quality selfies with the 16 MP front camera. Also, a super long lasting battery life and ergonomc design? WIN
Oppo F19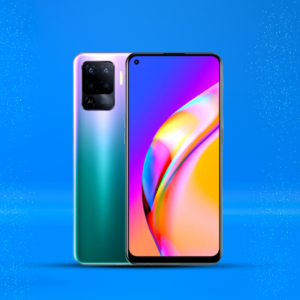 OPPO has a fancy assortment of features to breathe life into your nighttime videos. By default, the 48MP films at a max 4K resolution and 30 frames per second. The result will be stable and splendid, to begin with. But to up the ante, you've got two ingenious options within the camera app named AI Highlight Portrait Video Mode and Ultra Steady Mode. The former enhances the dynamic range of the twilight scene while the latter abates any sort of natural shake or shiver during the record. As a result, what you get is the ultimate capture of a moment that's now ready to be stored in the nostalgia drive.
OPPO has forged a sleek and stylish phone that's a pleasure to hold and flaunt around. It weighs just 173 grams and is thin around 7.8mm. It also features 5G and a super charge battery. I mean, what more is there to ask for?
Samsung M51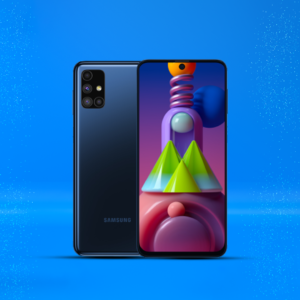 Samsung's Mid range phone that arrived October 2020 was a chart topper amongst the Mid range smartphone category. Coming in at number 1 in battery life , The Galaxy M51 is Samsung's first smartphone to boast a battery larger than 6,000mAh. It's equipped with a 7,000mAh unit that's been paired with a 25W fast charger. The Galaxy M51 sports a Super AMOLED Plus display with a Full HD+ screen resolution. This slim and long phone carries a weight of 213 grams, which might be slightly heavy. But the 9.5mm thickness doesn't make it too bulky, ensuring easy one-hand usage too. Also comes with 4 stellar cameras and more! Check it out now.
Huawei Nova 7i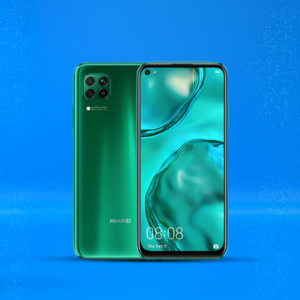 HUAWEI nova 7i packs a serious punch. Equipped with a 48MP AI-powered all-scenario quad camera with industry-leading 7nm Kirin 810 chipset, you can get flagship features for a budgeted price. The Huawei nova 7i is manufactured through a pioneering 7nm process, the chipset is highly energy efficient which allows for less energy consumption. Taking photos, vlogging, continuous gaming and watching videos can really take its toll on a phone's battery life and charging speed. That's why the HUAWEI nova 7i is equipped with a large 4200mAh battery which is able to last a whole day's usage. You can also explore the AI body-shaping and AI video editing while you're at it!
Shop the latest Smartphones for you at the best prices across Sri Lanka on daraz.lk. Daraz.lk offers you a convenient and trustworthy shopping experience so you can shop anything you desire and have it delivered right to your doorstep! Download the Daraz app and get shopping.