5 Everyday Habits to Keep Your Home Clean
Imagine living in a world with no cleaning products!
There is a saying that goes, "a clean home is a happy home." It may sound cliché but, there is some truth to the statement. Many of us consider our home to be a safe haven. It's a secure and welcoming space where we can unwind after a long day when the rest of the world gets on top of us. Home is the one place where we can truly be ourselves and wind down. However, the truth is that if our homes are dirty, cluttered, and unhygienic, we will not be able to relax after all.
Moreover, if you allow the dust to gather over the weeks, it may cause allergies. Pet hair and extra fur are the same; no one expects their dogs to be kept out of the house all of the time, so keeping up with your cleaning schedule when it comes to pets can boost your health and that of people living in your home.
If you make it an everyday habit, the time you have to spend cleaning would be less compared to waiting till it turns into a jungle. It does take time to incorporate habits into your lifestyle; however, in the long run, you would appreciate making cleanliness a habitual part of your existence.
Daraz is here to support your healthy habits by offering the best discounts on cleaning products. With the Million Desires trending, we recommend you get your hands on a few cleaning accessories of your desire. So, let's dive into five habits that will help you stay on top of your cleaning routine, allowing you to enjoy the serenity presented by a clean and welcoming home.
Clean Up The Living Room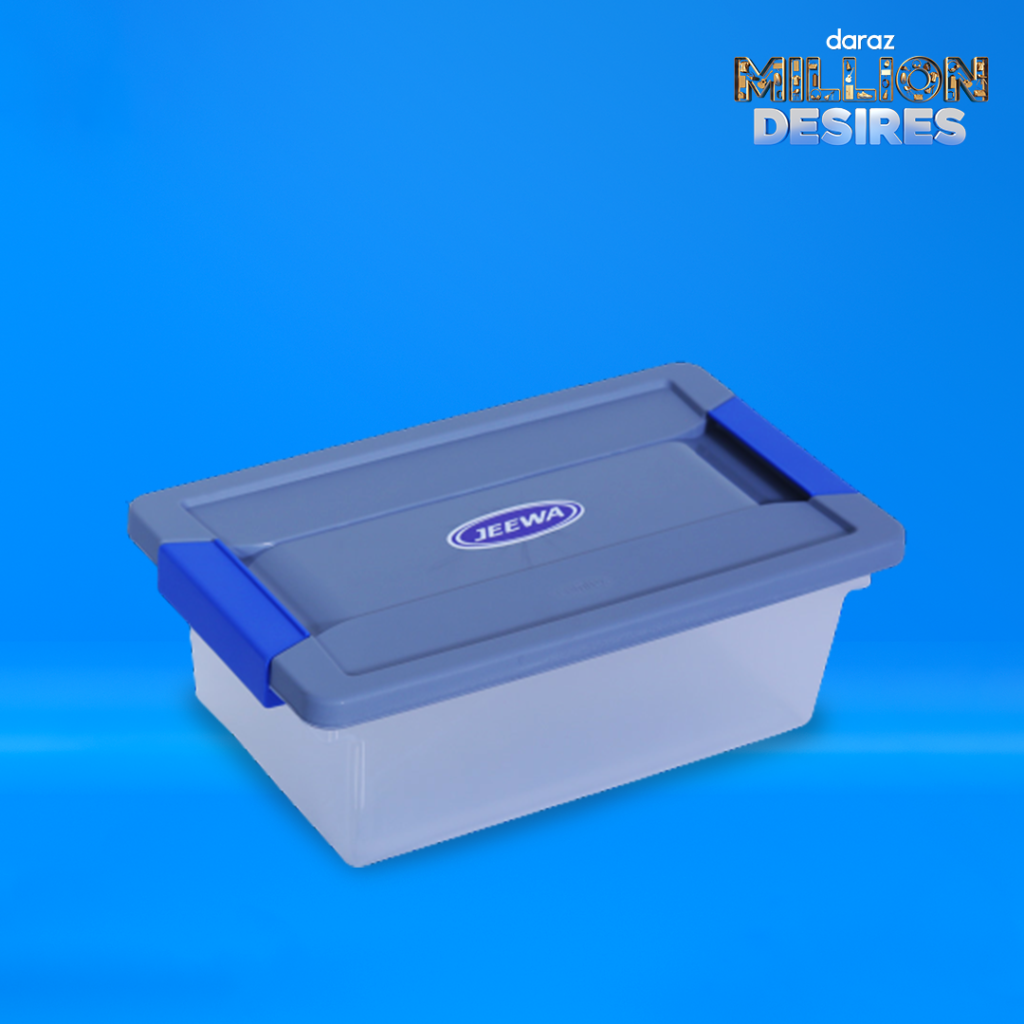 Rule #1 in cleaning is clearing up the clutter. If your living room or any other room has tons of stuff lying around that are of no immediate use to you, stack them away in boxes. Fewer furniture, trinkets, decorations, and objects mean lesser dust particles. The minimalist approach is a foolproof way to ensure a cleaner household.
Whatever remaining items and surfaces can use a quick dusting (if you stick to the habit). When the dust, dirt, and cobwebs have accumulated for a long time, the situation calls for dust cleaners and surface cleaners.
Use Cleaning Products to Keep the Floor Clean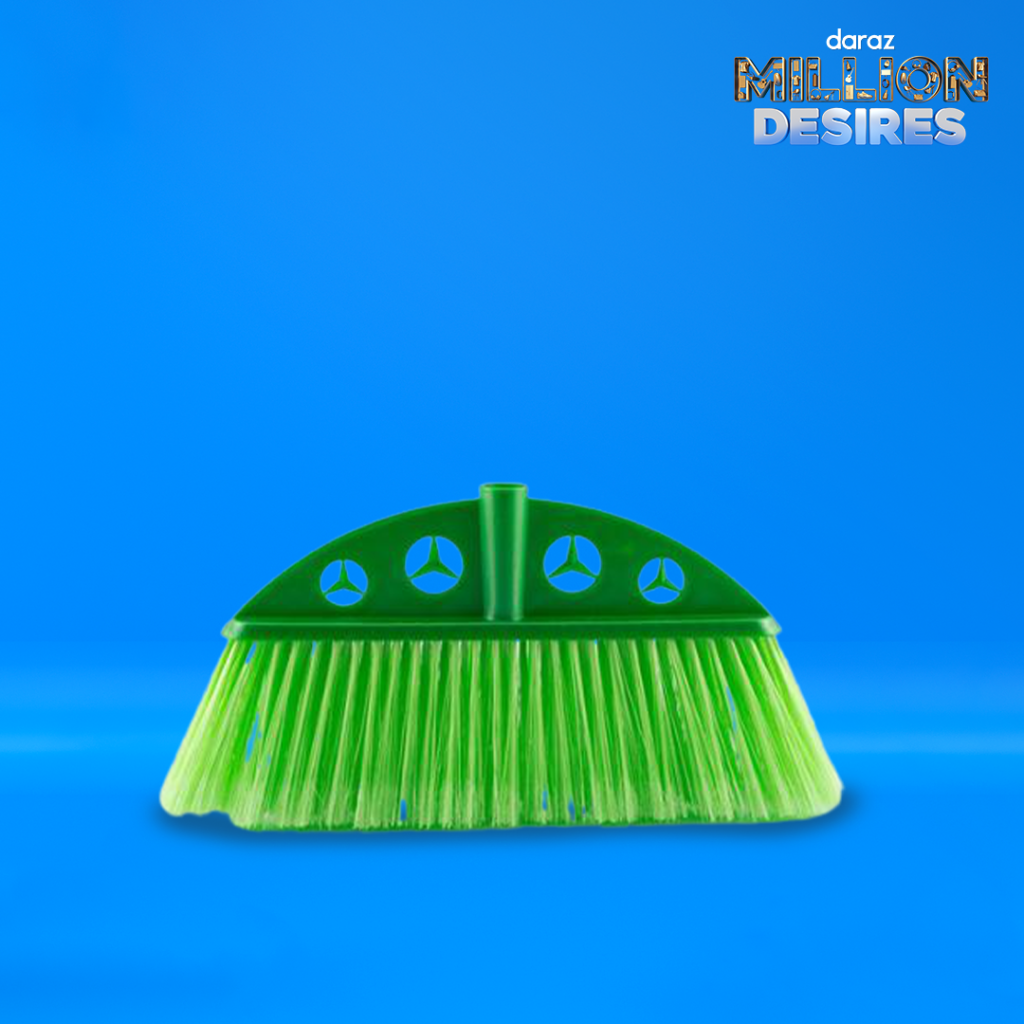 If you spot a piece of paper or your kid's toys lying around, it's a great habit to pick it up immediately.
Invest in a couple of brooms, a floor mop, and a mop bucket. Do a quick daily dusting followed by sweeping. If your floor is extra dirty or carpeted, consider getting a reasonably-priced vacuum cleaner.
Once you sweep up the floor, consider mopping the areas with dirt stains on the floor. Water spraying padded mops post sweeping are excellent for removing dust and light dirt regularly. However, nothing cleans your floor better than a once-a-week heavy damp mop with some tile cleaner or floor cleaner.
You can grab incredible deals on all these cleaning tools at the Daraz Million Desires bargain sale. So, do make sure you check out the sale or any other bargain sale at Daraz, which would be an ideal time to grab hold of cleaning accessories for low prices.
Wash The Bathrooms Using Cleaning Products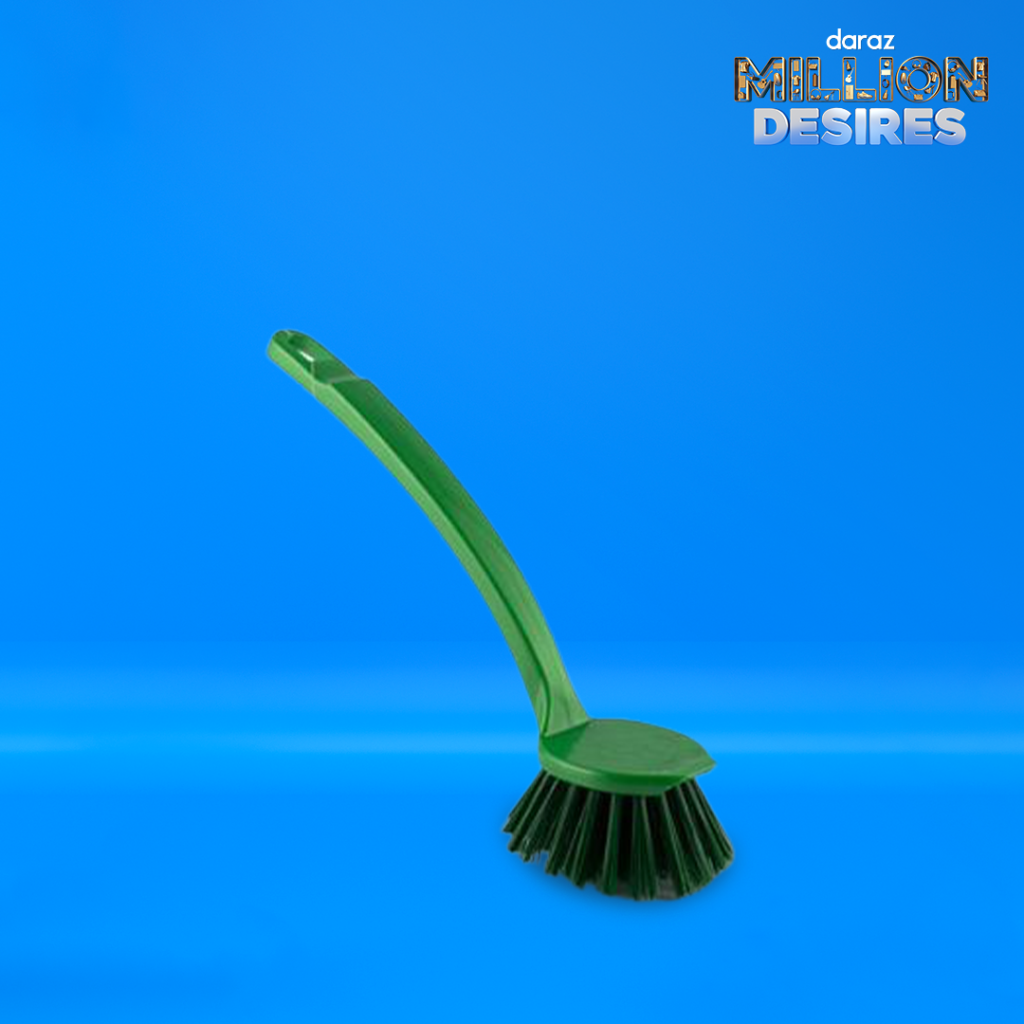 Here's our take on great habits to keep your bathroom clean all day, every day. It would help if you cleaned your wash basin and the toilet every day. Buy a multi-purpose brush and a sponge, and make sure you keep some cleaning liquid and Harpic ready to use at least every other day. If you do not have these items stand-by ready to be used, log on to your Daraz App right now and add them to the cart. No other place offers better deals and discounts on cleaning products and accessories.
Once you get into the habit of quickly cleaning the sink and the toilet every morning after you use it, your bathroom is going to smell fresh daily. It only takes 5 minutes to do all of this.
It is also advisable to give your bathroom floor a deep clean at least twice a week, depending on its condition. When you have a bathtub that requires some deep cleaning now and then too. It is not advisable to wait for the drainer to clog up with hair and dirt. Make sure you clean the drainer as necessary per week.
The best tip we can give you to keep the bathroom clean daily is to make a habit of cleaning as you go.
Clear Out Dishes From the Sink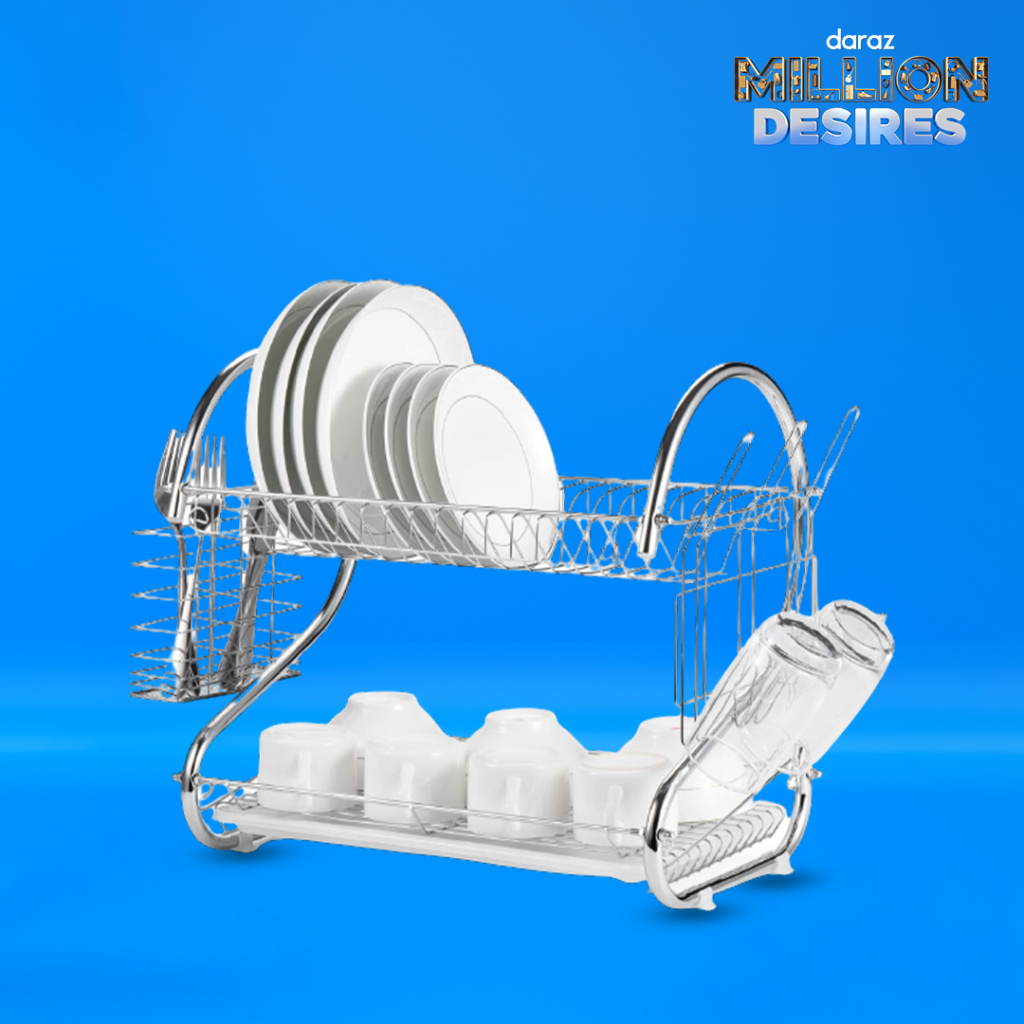 Keeping your kitchen sink free of soiled pots, pans and dishes is a life skill that will compliment you for the rest of your life. If you have kids, there will always be a dish or bowl left behind in the sink. So make a pact with yourself to clean any plate or container soon after you use it.
It's somewhat important to invest in a dish drying rack. You can leave your dishes to dry out on the drying rack before you store them away.
Organize Laundry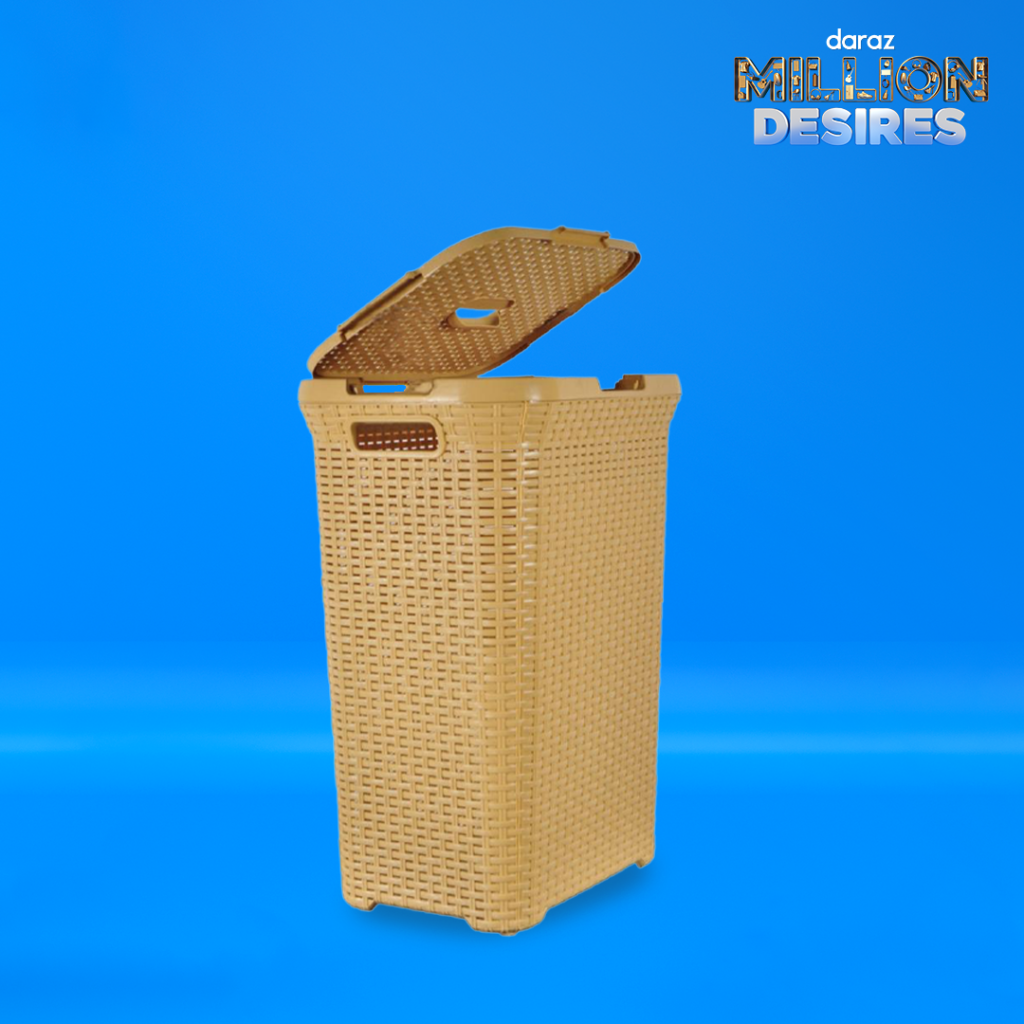 Have you ever been in that situation where you come home and see a massive pile of laundry lying around that requires folding? We see you. You can try to play catch up, but it starts to get exhausting.
Especially with the pandemic going around, it may feel like the loads of laundry have doubled. Therefore the best approach to tiresome and never-ending laundry is to get organized with the days and times you will wash, iron, and fold the clothes.
Make sure you and your family put away all their clothes in a laundry basket. This makes life so much easier than looking around in the bathroom or bedroom floors for dirty clothes. Invest in a top load washer or a front load washer. If it's not in your budget to put down the entire sum of money to buy a washing machine, Daraz offers you a 40-60 month installment payment option with 0% interest.
Therefore get on daraz.lk and buy a washing machine to alleviate the pains of handwashing loads of laundry every day.  For more helpful information on laundry, make sure to read 5 Essentials to Make Laundry Day a Breeze.
We hope these tips help you to build habits to keep your home clean on a daily basis. With these habits, you do not have to freak out and get on the instant cleaning mode as soon as a guest announces that they are coming over.
Make the most of Daraz Million Desires bargain sale and get up to 50% OFF and Free Shipping from some of our sellers such as Swisstek, Whiteline Industries, and Jeewa Plastics. Shop away while the deals last!