5 Very Berry Smoothie Recipes With dMart! – And More
Sip your way into healthier mornings this lockdown with these fresh smoothie Recipes With dMart. These smoothie recipes will get your day started off right by packing in nutrient-rich fruit and vegetables, plus protein-filled yogurt and milk for an energy boost that will keep you going until lunch. Whether you like berry smoothies, chocolate protein shakes, or green machines, we've got a smoothie for every mood. Let's dig in.
SUMMER SMOOTHIES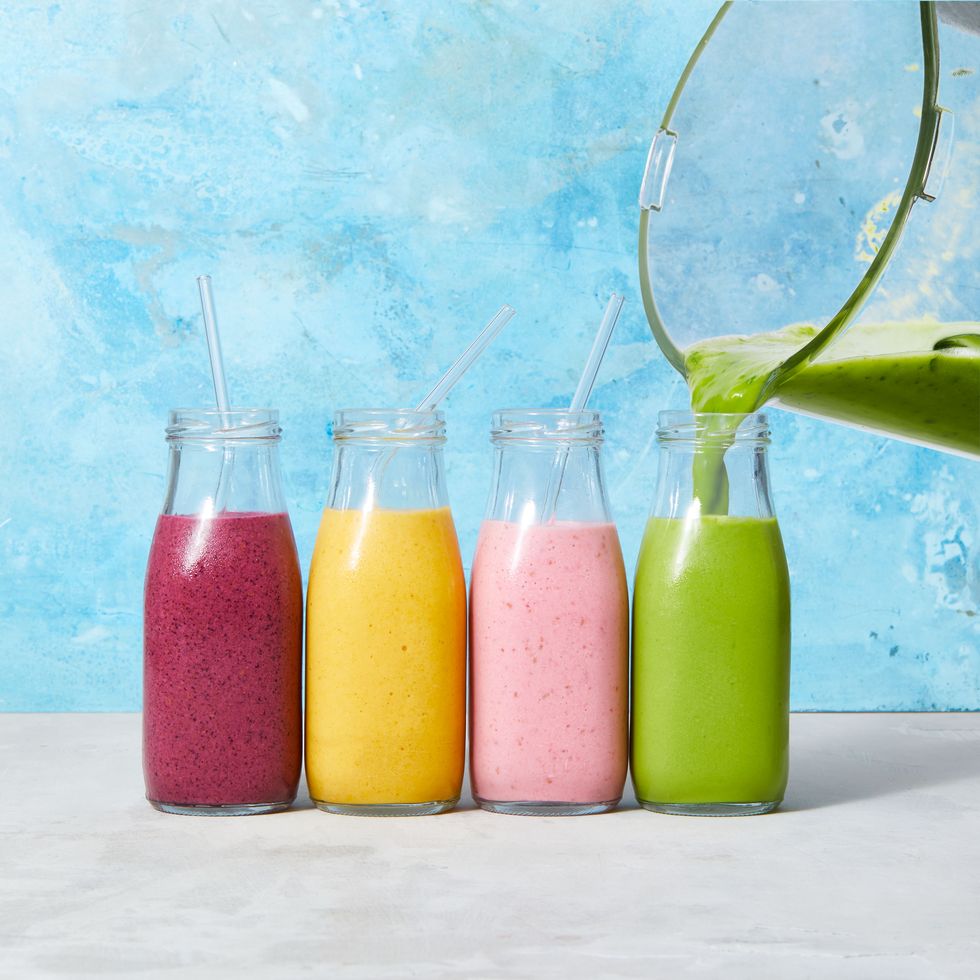 To help you drown this heat, Sip on summer's fruitiest flavors with these three easy-to-make recipes.
Ingredients
Mango Madness
orange juice – 1 c.
coconut yogurt – 1/2 c.
frozen mango – 1 1/2 c.
medium carrot, coarsely grated – 1
Strawberry Fields
coconut water / Thambili – 1/2 c.
coconut yogurt – 1/2 c.
strawberries – 1 c.
frozen peaches – 1/2 c.
Green Goddess
unsweetened almond milk – 1/2 c.
honey yogurt – 1/2 c.
bananas, cut into pieces and frozen – 2
baby spinach – 3 c.
Directions
– In blender, puree the ingredients until smooth.
COFFEE SMOOTHIE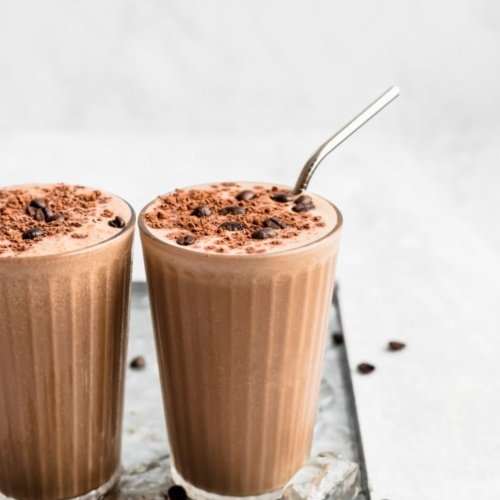 This coffee smoothie is every non-morning person's dream come true. Packed with whole grains, fruit, and coffee, it has everything needed to get you from 0 to fully functioning adult in minutes.
Ingredients
1 banana previously sliced and frozen
½ cup strong brewed coffee 120 mL, chilled
½ cup milk 120 mL, any variety
¼ cup rolled oats 25 g
Directions
– Combine all ingredients in a blender until smooth, adding more milk as necessary to reach a consistency to your liking. Optionally top with a sprinkle of chocolate and serve immediately.
BANANA MANGO & AVOCADO GREEN SMOOTHIE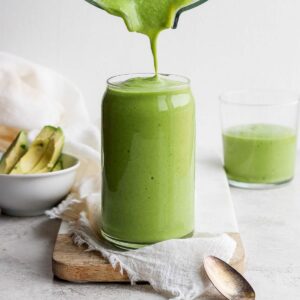 What better way to start eating healthier than with a green smoothie? This Banana Mango Avocado Green Smoothie is simple, creamy, and refreshing! If you're an Avocado lover, then this smoothie will change your life.
Ingredients
1 banana, frozen
1/2 medium avocado
1 cup mango chunks, frozen
3/4 cup spinach
1 cup almond milk or other non-dairy milk
Splash of vanilla extract
Directions
– You know the Drill, blend, blend and bleeend!
CHOCOLATE SMOOTHIE BOWL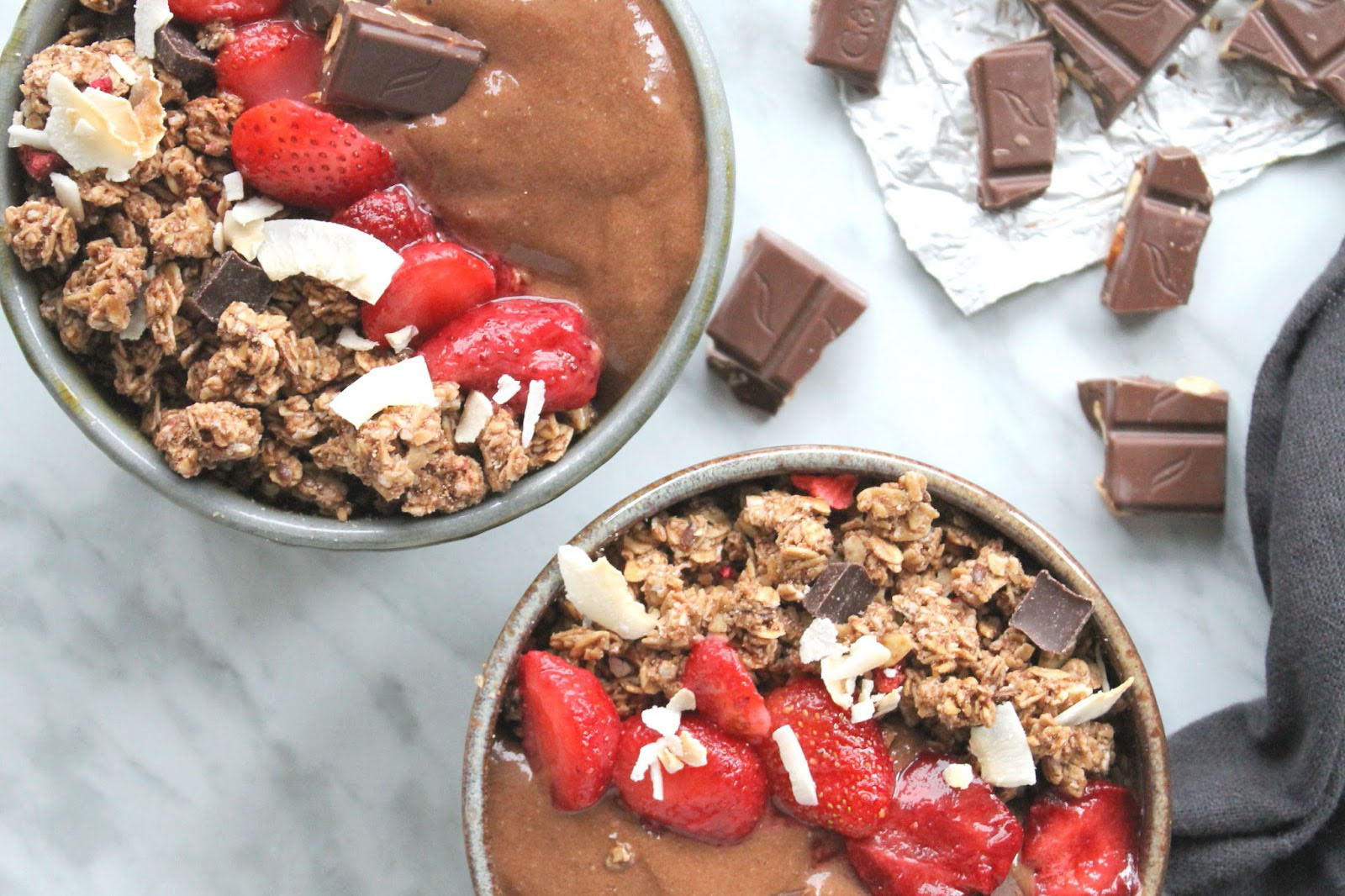 Recipes With dMart brings you a healthy but inexplicably delicious chocolate smoothie bowl to switch up your morning routine a little while keeping healthy at the same time. It's cocoa goodness packed with all the right nutrients, what more could you ask for?
Ingredients
frozen bananas
cocoo powder
milk of your choice
Toppings – see below for ideas
Directions
Cut up your frozen bananas, so they'll blend more easily. Add them to your blender or food processor.
Add in cocoa powder to taste (start slow, you can always add more!).
Now, add in the smallest possible amount of your chosen milk. If you have a food processor or high speed blender. If you do add liquid, you want to add just enough liquid that you're able to blend the frozen bananas. Blend, and add more liquid as needed.
Serve up your smoothie bowl into chilled bowls and add your toppings
PINEAPPLE MINT SMOOTHIE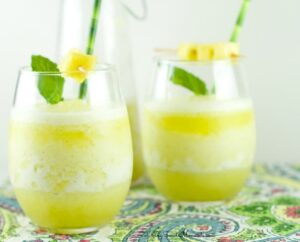 Maybe you don't want to switch up to a healthier routine, and you're just looking for a heavy refresher to beat the weather. this drink is the answer to all your problems.
Ingredients
3 cups fresh pineapple, cubed (~1/2 a pineapple)*
1/4 cup fresh mint leaves, loosely packed
1/2 cup cold water
1 1/2 cups ice
Directions
– Combine all ingredients in a blender. Blend until smooth. Add a bit more water if your blender requires. Enjoy immediately.
Recipes With dMart aims to bring you all your favorite recipes of your most desired food that you can make from your very own kitchen. Shop on dMart now to get all your household essentials at the best deals, and delivered right to your doorstep. You don't want to miss out, shop on dMart now! Also if you're an eccentric kitchen adventurer like us, then watch this space for more easy treats that you can make brought to you by Recipes with dMart. Happy shopping!