Your Favorite Fashion Styles With Daraz Fashion!
Fashion is a very popular art form, aesthetic, vehicle for self-expression, and creativity, especially in lifestyle, apparel, footwear, and accessories. It's more than just pieces of fabric that you wear on your body—it is a means of powerful self-expression. It allows you to present yourself to the world and give insight into who you are without saying a word. Finding Fashion Styles that are uniquely suited to your individual tastes can help you feel more confident, more comfortable, and more you.
Here is your Ultimate beginner list of types of fashion styles to help you begin to narrow your focus. It's not necessary to pick just one* fashion style. The more you hone what you like, the more fluid your style can be.
SOPHISTICATED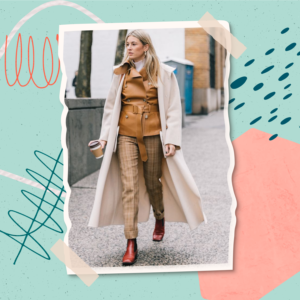 When it is about that sublime class and refinement, it is Sophisticated in the display. Elegance is all about glamour and looking upscale. This style involves creating a complete wardrobe full of classy and glamorous pieces. This involves dazzling outfits and complementary jewelry full of diamonds that stun the onlookers. Together with stilettos, pant suits, clutch bags and more. This style is a combination of class and elegance all in one.
Sophisticated wardrobe pieces don't only make for fancy occasions. You can also pair up your pieces to dress up or down your outfit on a casual outing.
ARTSY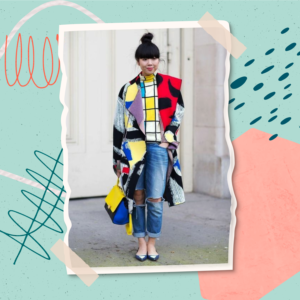 Someone who embodies the unconventional artsy style aims to make a statement with their clothing. They seek out bold and colorful pieces and stay away from traditional items. Artistic style can have two separate subsets. First we have the quintessential art teacher uniform with quirky patterns, an array of color (saturated and muted tones), and looser silhouettes.
Then we have the actual artist who has a simple style that works for the creation journey. Both artistic styles focus on a comfortable aspect that allows them to create, and has notes of self expression through their style
VINTAGE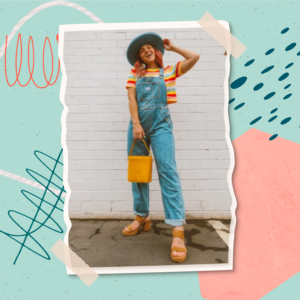 Vintage style refers to clothing that emulates styles popularized in a previous era. Because fashion trends tend to be cyclical, one could argue that most styles on this list are vintage in some form—and you would be right. What differentiates the vintage style, however, is that while it can refer to any past decade, it typically pulls looks from between the 1920s and 1970s.
They are not trying to recreate a look from a 50's housewife or the disco era. Rather they take a great vintage dress and pair it with modern tennis shoes. Or they opt for a pair of 70's flares and pair them with a modern crop top. This is a suitable option for you if you love sustainable clothing or making your own pieces.
TOMBOY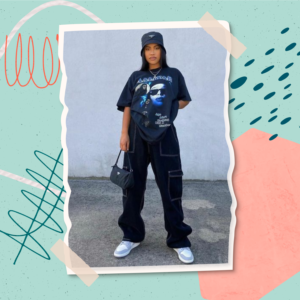 One of our Personal favorite Fashion Styles is the classic Tomboy. Tomboy fashion is the opposite of the girly fashion style. Tomboy fashion focuses on more traditional menswear silhouettes, masculine styling techniques, loose fitting clothing, and darker hues. This fashion can be described as a blend of modernity and simplicity. There are many women who love to keep it as simple as they possibly can and for them staying simple is all about dressing as men do.
CHIC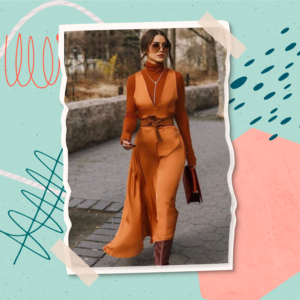 Chic is the dressed down version of Sophisticated. The chic fashion style is famously known for wearing monochromatic pieces with a sleek clean line to show that she has the power inside of her and has a special taste in fashion.
As a person who loves the chic style, you would usually choose to wear clothes in white, black as well as neutrals so that you would be able to put the main colors that you want on bold accessories such as a purse made from an alligator skin or even a classic red lipstick. If there is one thing that you can find in a closet of a person who is a fan of the chic style, then it's a modern-shaped, sleek and latest accessories.
FEMININE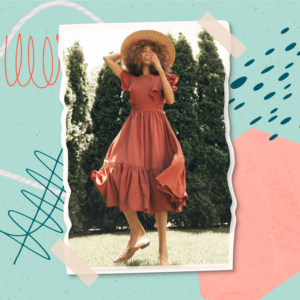 Feminine style is characterized by pastel colors, lace, flounces, bows, and florals. If you decide to adhere to this style of dress, you'll likely find yourself wearing flattering feminine silhouettes such as A-line dresses or cinched waistcoats. This look emphasizes "done" hair and makeup, which both naturally enhance the girly-ness of the look. The girly fashion style is basically ALL things feminine, put-together. You should think feminine silhouettes, and body conscious outfits (without being overtly sexy).
SPORTY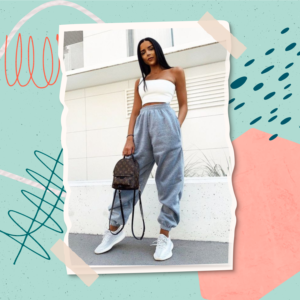 BOHEMIAN
The boho fashion style has strong roots in 70's fashion. The style incorporates earth tones, natural fabrics and dyes, and prints and accessories from around the world. Long, tousled hair with free flowing fabrics and colorful prints encompass this style. However, take those pieces and make them modern for the boho fashion style. Handcrafted jewelry and natural elements (like turquoise/stones) are also a signature of this style. If you want to try the boho look, I would start by embracing flow-y, printed maxi dresses with your hair down.
The sporty or athleisure style is becoming increasingly common, and for good reason. Not only is activewear effortlessly fashionable, it's also one of the most comfortable styles of clothing you can wear. Those who sport this fashion trend can typically be found in trendy sportswear articles such as tank tops, jerseys, sweatshirts, yoga pants, and other gym-ready clothing items. Such articles are usually made from breathable, stretchy fabric that is comfortable enough to exercise in and cute enough to wear to various occasions.
Shop all your favorite Fashion Styles from the top Fashion stores in Sri Lanka, exclusively on Daraz Fashion. Daraz Fashion features the leading Fashion brands i the industry, bringing you all the latest trends at the best deals. To Shop your ideal Fashion Style, and have it delivered to your doorstep, Shop on Daraz Fashion!