The 8 Essential Types Of Heels Every Woman Needs In Her Closet!
Regardless of what Marilyn Monroe said; heels are a woman's best friend! The right kind of shoe can boost your confidence, transform your look and make heads turn as soon as you enter the room. The only question is: which ones are best for you? High, mid, or low—there are different heels for different kinds of occasions. From casual to dressy, sexy to chunky, strappy to fuss-free, the heel requirement varies. Whether you're after extravagant stilettos, elegant pumps, or stylish boots, you can be sure the word of fashion will have you covered. Here are 8 Essential Types of Heels Every Woman Absolutely Needs in Her Wardrobe!
Stilettos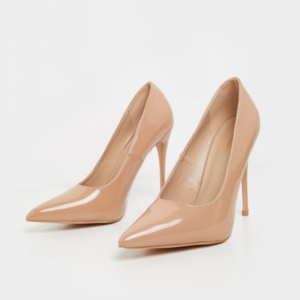 It doesn't get much sexier in the shoe department than a stiletto heel. Not for the faint of heart, the stiletto heel is sky-high in height, with leg-lengthening qualities that make it a highly-coveted shape. Apart from being a posture-correcting pair, it also slims down the calves while it lengthens your gams—legs for days, anyone? Of course, something in nude is a safe choice to opt for when buying stilts, but if you're investing in a statement pair, try a metallic iteration that will surely bring out your stylish side! You can easily elevate your LBDs, denim boiler suits, and blazers.
Pumps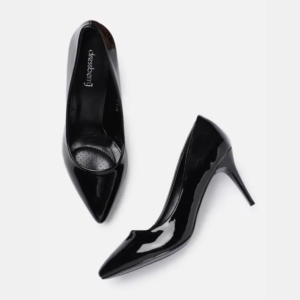 This heel Pumps you up in all the right ways. get it?. The humble pump is one to invest in early when building a stylish heels collection, starting with classic toned down neutrals building into top of the notch patterns and prints. Aside from being an office wear staple, this classic silhouette will never let you down. It's a polished pair that makes you look put together in a snap. You'll see how a timeless set of black or nude pumps will quickly become your go-to allrounder: they are perfect for your weekly nine-to-five but can also be effortlessly combined with a pair of jeans or a cocktail dress for social engagements.
Kitten Heels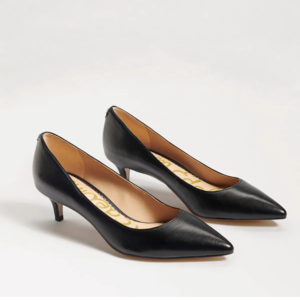 Wearing heels throughout the day definitely require skill and commitment. We all know the feeling of coming home after a long day, taking off your heels and feeling like you've just been let out of a cage. That's where kitten heels enter the room. Though the kitten heel was once considered unsightly and the antithesis of chic, it's now a bonafide must-have in the heels department. The perfect types of heel that are plenty walkable for city-style and those "on-the-go". kitten heels feel both feminine and relaxed with everything from jeans and t-shirts to midi dresses and power suits
Ankle Strap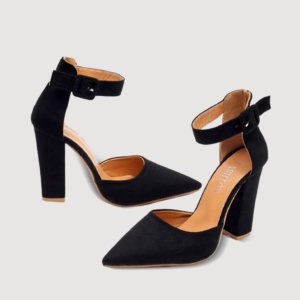 Nothing beats an ankle strap heel when you're out to flaunt your toned legs. Like the name already suggests, ankle strap heels are fastened via a strap around the ankle, which is often, but not always, combined with a slingback strap for added security. They're an eternally dependable pair that can survive fluctuating trends. Alluring as ever, ankle-strap heels are decidedly feminine and particularly chic with cropped jeans and calf-grazing silhouettes. For an on-trend styling trick, how about wearing 'em with floor-grazing trousers to create a cool silhouette?
Wedges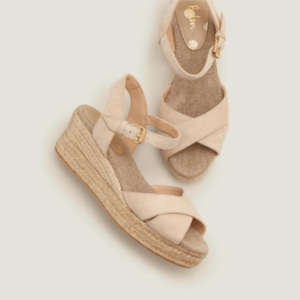 We'll admit that the words comfort and heels usually don't go very well together, but as far as tall shoes go, wedge heels are champions in that category. Highly sought-after for comfort, the wedge heel can be incredibly stand-out like it's many counterparts and offered in myriad materials from croc-embossed leather to wood. These are your perfect go to options, if you're running around, and don't want to lose a toe by the end of the day. Additional height without additional pain, that's the classic old Wedges for ya.
Mules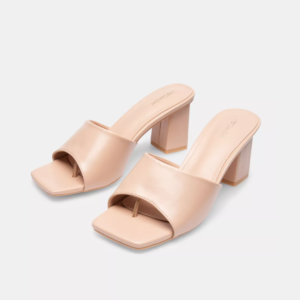 If you prefer to slip in and out of your shoes rather easily, mules will be your thing. The 90s trend has recently been making a big comeback and looks it's here to stay. With open backs, mules are a warm-weather must-have in every wardrobe and range from low-to-the-ground heels to mid- and sky-high varieties. Even better, there are myriad silhouettes to choose from, including closed-toe designs, strappy silhouettes, and exaggerated shapes to name a few. They're practical shoes that you can take from day to night, or swap with your office pumps when grabbing after-work drinks. Whatever you wear, trust this pair to complete your look effortlessly and instantly make you look put together.
Block Heels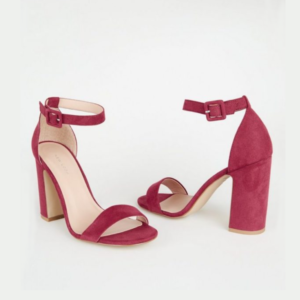 Block heels don't just look super stylish, but a solid heel also tends to distribute your body's weight differently, compared to thinner heels. Thus, taking a little pressure off the front of your foot, which results in a more comfortable stand. If your agendas are full of hours long trips to the mall or standing up for long periods of time, these heels are your Hercules. Block heels are another staple when it comes to comfort, and brands are delivering on ultra-fresh versions this season. Be sure to keep your eye open when the magazines start pouring out!
Slingback Heels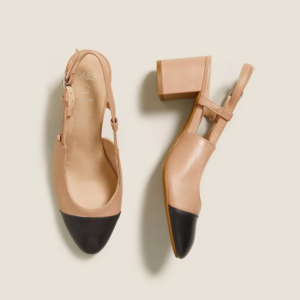 Slingbacks are the types of heels that are both sophisticated and timeless. Whether you style yours with polished office attire and romantic silhouettes or take more of an unexpected approach by pairing them with luxurious loungewear or utilitarian separates, a slingback makes any outfit feel refined in an instant. When building your collection, we suggest starting with a light neutral hue such as tan, white, or tawny for a forever-chic option. Not only is it a dependable pair for the office, it cradles the heels and secures your foot in the shoe, more than any slip-on shoes can. It's a safe pair to own that you can easily wear in the workplace and take for a spin on your dinner date.
Grab all your favorite Types Of Heels from your desired brands in Sri Lanka, exclusively available to you on Daraz Fashion. Find all your essentials in Shoes from Sneakers and Slides to Sandals and Stilettos. All you have to do is add your chosen Types Of Heels to your cart and have them delivered right to your doorstep. Download the Daraz app now and get browsing! Stay Safe and Happy Shopping!