10 Accessories Every PC Gamer Should Own!
As the gaming industry continues to improve, so will the necessary computer accessories. And we know that for a PC Gamer, it's the accessories that finish off a gaming rig. Whether it's a set of high quality speakers, a gaming keyboard or even multiple 4K monitors, there are so many options. Whether you are a casual gamer or chasing your gaming career, these products are essential to up your game, and make your overall gaming experience better. Let's take a look at some of the key accessories to compliment your gaming rig.
Wireless Gaming Mouse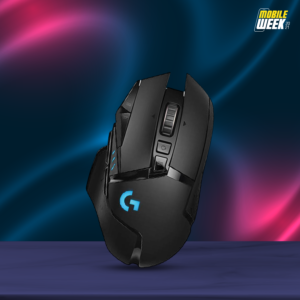 Whichever game you play, you need to have a good gaming mouse. This PC accessory will definitely improve your gaming performance exponentially. A wireless gaming mouse offers a lot more features than a regular mouse doesn't have. Things like vibrations, quick clicking, or customization it is what will give you the edge in competitive online games. Gaming mice often feature high-grade optical sensors, ergonomic construction and high-quality button switches. Some even allow you to tweak the weight and shape of the mouse so that it fits and feels perfect in your hand.
Gaming Keyboard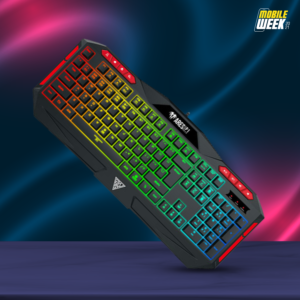 A high-quality keyboard is another essential for a PC Gamer. Typically, retailers price gaming keyboards within the LKR 15,000 range; however, similar to a wireless mouse, these keyboards have a lot of game-improving elements. Besides a cool backlight under the keys, a gaming keyboard allows for faster key presses, personalization, durability, and so much more. You can also add an ergonomic addition such as a wrist rest, which will help you avoid fatigue and injury.
Gaming Headset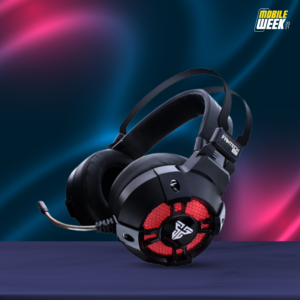 For all those moments when you are trying to keep it quiet, you will want a first-rate gaming headset. These headsets are essential for a computer gaming setup, they offer more than just great sound—they also come equipped with a microphone, so you can communicate swiftly with others during multi-player games. Gaming headsets are also extremely comfortable, so you won't become distracted while playing. They're also great for when you don't want to wake your family to the sound of gunshots from Call of Duty.
Dual Monitors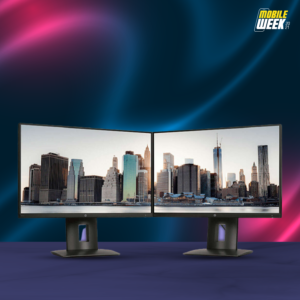 I'm no pro PC Gamer myself, but reading about these cool accessories makes me wanna be one. Every computer gaming setup should have dual monitors. Competitive gaming requires a lot of multitasking and having two monitors over one is crucial. With more screens, you will improve your vision during gameplay. If you are worried that adding another monitor will be expensive, there are plenty of affordable options right here on Daraz!
Microphone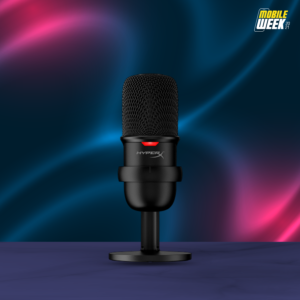 If your pair of Headphones doesn't come with one, or you want a separate one for better quality, then a Microphone is exactly what you need. Also, if you're a streamer or looking to get into streaming, then this is an absolute Must-Have! and if we're being honest, No gaming set up is really ever 100% complete without a dedicated microphone. We recommend the condenser microphone for you PC- Gamers, because not only are they super good, you can get them for reasonable deals right here on daraz.lk
Gaming Glasses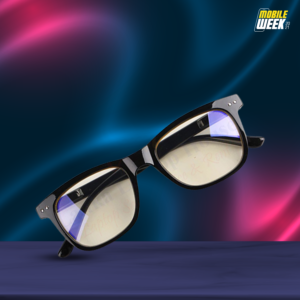 Computer screens emit blue light, which leads to eyestrain. If you game for long periods of time, this can become detrimental to your gaming and your health. That is why every gamer needs a pair of gaming glasses—they block blue light, allowing gamers to play longer without causing eye damage. Compared to a blue light filter on your computer screen, which can take away from the graphics, gaming glasses actually enhance the images on the screen. Glassy Eyewear specializes in computer gaming glasses that are stylish while still protecting your eyes.
Webcam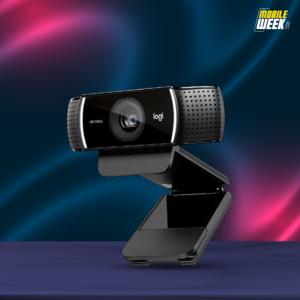 Twitch has cemented itself as one of the world's largest social networks in the last 5 years. This is solely down to the rise in online gaming and people wanting to watch other people play online. And If you're looking to get into streaming then a Full HD webcam is essential. If you've got a grainy stream then viewers/ subscribers won't be hanging around for long. If you're not quite ready to spend a small fortune on a dedicated streaming camera for your games then you might want to take a look at an action camera. Something like the GoPro Hero 7 is a really great price on Daraz and you can have it delivered right to your doorstep!

Console Controller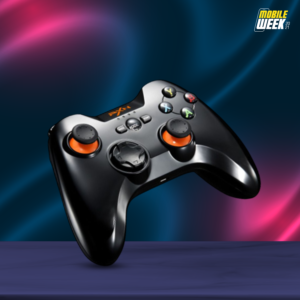 Plenty of PC games can be enjoyed with a keyboard and mouse but many, such as first and third-person shooters, will require the use of a console controller. Many controllers are automatically compatible with the PC, such as the Xbox One controller and the PS4's DualShock 4 controller. The controls of your PC games should be automatically mapped to the controller when you plug it in. For especially tough PC games like Cuphead and Dark Souls and console ports like Okami HD, a controller is a must.
Gaming Chair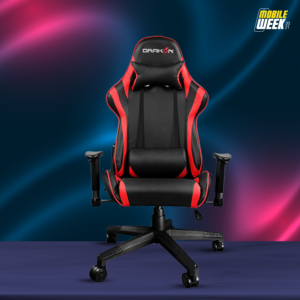 If you spend many hours playing video games, you definitely need a comfortable chair. This is one of the best investments for you since playing in an uncomfortable position every day can have a serious toll on your health. Gaming chairs promote better posture, improve blood circulation in every part of your body, and prevent neck problems. Try to buy a gaming chair with ergonomic qualities since your health is the most important thing you should consider.
Gaming Desk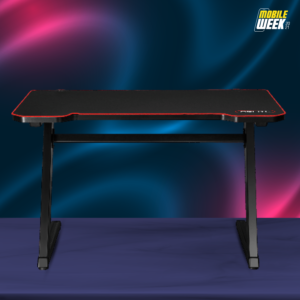 And finally, to top it all of, you need a secure and stable table to have your set up and that's why, one of your top investments should be a sturdy Gaming desk. A good gaming desk is the backbone of any PC setup; it provides plenty of space to store all your important computer equipment. Plus, there are many customizable options to improve comfort. You can invest in a desk that is suited for mobility, adjustable for standing, has elevated surfaces, offers expanded legroom and elbow space, and more.
To purchase all your PC Gamer essentials, Daraz has got you covered. Mobile Week 2021, is bringing you all the latest tech for all your electronics at the best deals, so you can get your upgrade at a reasonable price. Don't miss out! Download the Daraz App, turn your notifications on and stay tuned. Mobile week is turning up!