Best Dell Laptops Under Rs. 150,000 in Sri Lanka!
If you're in the market for a new notebook, you definitely want to consider the Best Dell Laptops 2021 has to offer. Dell has been pushing the edge in laptop design and construction in the same manner that the greatest MacBooks have for the last few years. While the company's flagship models can be pricey, it also provides a number of competitively priced versions with excellent build quality and reliable components for you to consider. Let's take a look!
Best Dell Laptops Under Rs. 150,000
Dell Inspiron 15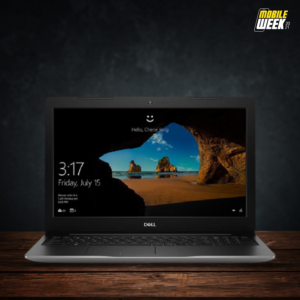 This reasonably priced laptop is exactly what you need to look at if you're looking to purchase a high quality machine on a budget. This laptop is a good all rounder for work, play, gaming and more! The i7 core processor makes way for a lot of grunt work and play. The aesthetics of the laptop carry down to the sides with a sheen metal finish. And of course, an ergonomic keyboard to put it all together. Check it out for the best prices this Mobile Week 2021!
Dell Inspiron 3501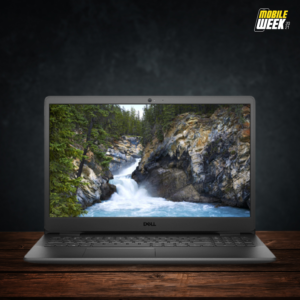 Similar to the Inspiron 15, the 3501 comes with the perfect components. Making it the ideal laptop for remote learning and browsing. If you're looking for a laptop to to attend your online classes, watch movies, research for projects, this is one of the Best Dell Laptops in Sri Lanka for you! The 15.6-inch FHD WVA non-touchscreen provides wide viewing angles and bright image quality for an entry level laptop. The keyboard is roomy and responsive. Perfect for schoolwork and to perform routine tasks. In budget level laptops, this Dell one is a winner.
Dell Vostro 3501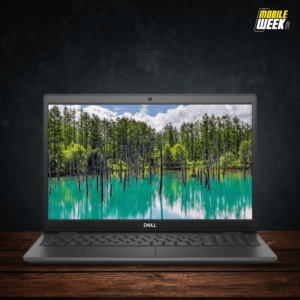 Powerful performance and a tough chassis – ideal for frequent business use. The Vostro 3501 comes in clutch with a the addition of a striking new design and and Intel's latest Core technology. Weighing in at 2.5kg, the effortlessly light and portable machine is perfect for short journeys. The exterior comes in 3 exceptionally striking colors, red, gold and silver to boast a sophisticated look to the laptop. To ensure the best viewing for it's user, the 3501 features a 15.6 inch screen with a non -reflective TFT coating. For all these features and more, shop the 3501 this Mobile Week with Daraz, to get the best prices.
Best Dell Laptops to Look at in 2021
If you've got a little more time, here's a rundown of some of the Best Dell Laptops to check out. These are slightly on the pricier side, but still worth all the hype.
Dell XPS-13
With the latest 10th-gen Intel processors installed and up to 16GB of RAM installed, this is a portable computer that's going to be able to handle everything that you want to throw at it. From late-night Netflix to early-morning report writing, you'll find the Dell XPS 13 a highly capable and competent laptop.
DELL XPS 15
As you would expect from the XPS series, the whole laptop is beautifully built. And is a winner from an aesthetic point of view, whether it's open or closed.
You can trick out the Dell XPS 15 with some top-quality internal components as well. Intel Core i9 processors, some impressive graphics card solutions, and a maximum of 64GB of RAM (which should be enough for even your most advanced projects. Even at the higher price bracket, you get plenty of Dell laptop for your money.
DELL G5 15
If you want to game on your laptop but you don't want to go overboard in terms of size and price. Get the Dell G5 15. Dell has kept this down to a fantastic price considering the components you get inside, components that include a healthy 8GB of RAM and an Nvidia GeForce GTX 1660 Ti 6GB graphics card to keep those frame rates nice and smooth. The star of the show is the 15.6-inch, 1920 x 1080 display though, with a maximum refresh rate of 144Hz.
Take a dive this Mobile Week with Daraz and snoop on all your favorite laptops form the best brands coming to you at the most reasonable prices. You don't want to miss this lineup. Download the Daraz app and get ready to shop till you drop.