The 5 Best PS5 Games to Play in 2021!
These 5 Best PS5 games range from family-friendly adventures with fun mascot characters to third-person brawlers with gorgeous graphics. Whether you want an exciting showcase of the PS5's DualSense controller and its abilities or a new action-packed first-person shooter to play through, the PS5 has something for you. 
The PlayStation 5 brings heaps of new power to its excellent and ever expanding-library of games, making them all look better than ever, whether they launched on the console itself, bridged the gap between the last and new-generation, or are big remasters of classic games. With its DualSense controller, haptic feedback is a big addition to even the most classic of games, making this fun catalog feel fresh and dynamic no matter what your favorite genre is.

Spider Man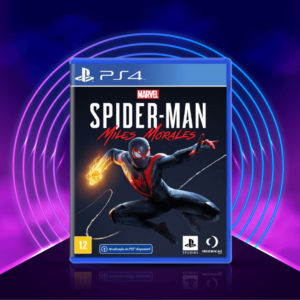 Spider-Man Miles Morales builds upon the success of its predecessor in a big way. It's a smaller story than its base game, but a more intimate one, and with the full 60 FPS support and new visual effects, the New York City in this game feels more alive than ever—especially while you swing past it at breakneck speed.
It's the perfect world to explore, with extensive free roam options for traversing the city and a limited HUD helping you feel immersed in whatever takes your fancy. The expansive draw distance really makes the views at the tops of the tallest buildings worth chasing too.
Assasin's Creed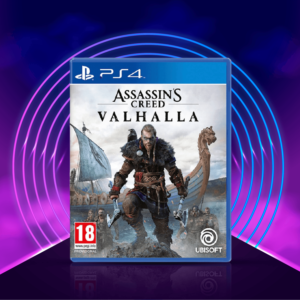 Whether you're sailing onto the shore or ransacking a village, Assassin's Creed Valhalla recreates the Viking age with aplomb. If you're a fan of Nordic folklore or simply enjoy plunging an axe into the chest of another man, Valhalla promises to deliver.
The game targets 60fps on PS5, and promises improved load times over the PS4 version. If that wasn't enough, there are drinking competitions where you try to drink your opponent under the table. Skål!
Godfall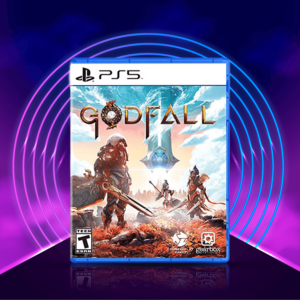 Godfall is ready to bring the looter-shooter formula to the world of outlandishly large swords, and it's doing it on PS5. Set in a fantasy world of space knights and magic, players will need to show their skill with a blade to unlock legendary armor sets and amass their loot hoard. The adaptive triggers have been put to use to capture the clang of swords and the terrifying impact of warhammers, and that haptic feedback is there as the world of Aperion shifts beneath your feet.
Devil May Cry 5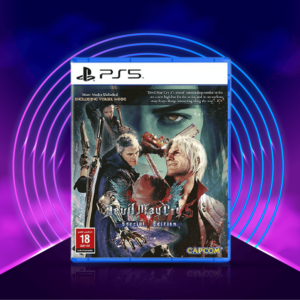 The Devil May Cry series has given us some of the best action games on the PlayStation. In multiple generations, and the fifth entry now spans two, offering fantastic gameplay to PS4 and PS5 gamers. This Special Edition brings a new character, Virgil, to the playable roster. And by all measures he could be the most fun Devil May Cry protagonist yet. Bringing extreme bravado and a combat style that rewards light roleplaying.
FIFA 21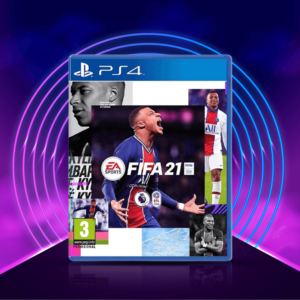 Now this may not rank very highly in the 5 Best ps5 Games list, but it still has an edge. Each year, it's usually a penalty shootout between PES and FIFA for the title of best football game. And PES has been running it very, very close the last couple of years. But FIFA 21 earns its place on this list by default. PES skipped the last release cycle to focus on next year's installment – leaving FIFA 21 as the last football-sim standing.
Shop our 5 Best PS5 games at the best prices this Mobile Week on Daraz. Where all your favorite Mobiles & Electronics go upto 75% OFF and more! Starting on the 27th of July. You don't want to miss out. Download the Daraz app now!