The 5 Best DSLR Cameras in 2021
Searching for the best DSLR you can buy? You've landed in the right place. Whether you want a brilliant beginner option or a top-end professional powerhouse, there's a DSLR for you. Choosing which one is best for you, though, will depend largely on what kind of photographer you are, where you are on your creative journey and how far your budget goes. Nevertheless, here is our list of the 5 Best DSLR Cameras that will work wonders throughout!
Nikon D3500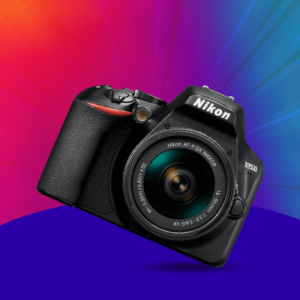 The Nikon D3500 was launched back in 2018 as an evolution of Nikon's best-selling line of starter DSLR cameras. Novice photographers are often worried about DSLRs being complicated to use, but the Nikon D3500 has a brilliant 'Guide' shooting mode that acts as a fully interactive tutorial on photography, delivered via the rear LCD screen. The rear screen is fixed, and you're limited to Full HD video rather than 4K, but the 24-megapixel sensor delivers super-sharp images and the retracting 18-55mm kit lens is rather good too. 
The controls are designed to be simple for novices, and in the right hands it's a match for cameras costing far more. If you're looking to get more creative with your photography, and looking for your first DSLR, the Nikon D3500 is certainly hard to beat.
Canon EOS 90D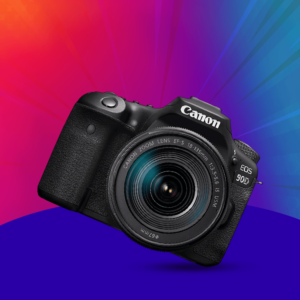 This is the best Canon camera for enthusiasts. And it arrived with groundbreaking specs that no other camera in this category can match. And could leave a few professional photographers and videographers taking a look too.
The EOS 90D is quite the step forward for the EOS DSLR line, being the first model of its kind to sport a 32.5MP sensor. Revel in this camera's 10fps continuous shooting capability and its uncropped 4K video capture – a consumer level Canon that (finally) doesn't reduce the angle of view for 4K video.
Nikon D780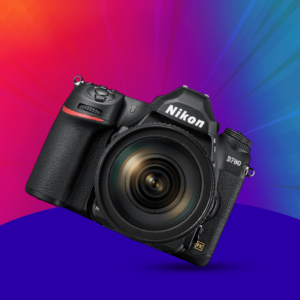 The Nikon D780 takes the on-sensor phase detection autofocus of Nikon's own mirrorless Z6 model to offer a DSLR with mirrorless camera live view performance – brilliant! 
The D780 has the same 273-point on-chip phase-detection autofocus system as the Z6. But also brings an impressive 2,260-shot battery life, if you prefer to shoot through its optical viewfinder. Image quality is among the best around. While its 4K video skills are boosted by the inclusion of modern features like Face and Eye detection.
Canon EOS 6D Mark II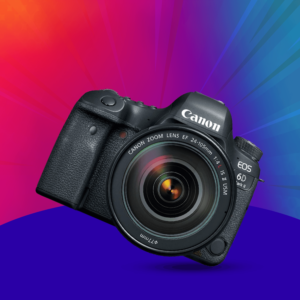 Although it's a full-frame DSLR, the entry-level EOS 6D Mark II is impressively user-friendly. While the chassis can feel rather plasticky, the 26MP sensor housed within is stellar, and offers Canon's trusty Dual Pixel CMOS AF system when using live view mode.
With 45 AF points to choose from and a burst speed of 6.5fps, there's plenty you can capture.  The Canon 6D Mark II is reliable, produces great results and is still a favorite amongst enthusiast photographers.
Nikon D750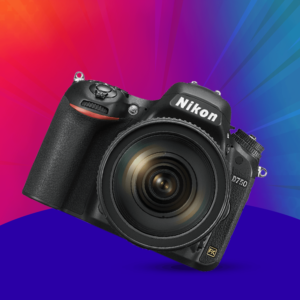 If you're looking for a good value full-frame DSLR that's almost half the price. Then this 24MP model remains a great option. That sensor produces top-quality results, particularly at high ISO settings. And you also get a stellar 6.5fps continuous shooting speed, together with a handy tilting screen. A full-frame DSLR with performance, versatility and great value.
Canon EOS 850D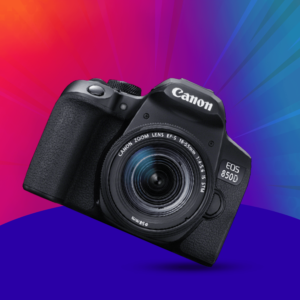 The Canon EOS 850D is the successor to one of our favorite DSLRs for beginners. And while it's not a radical leap forward from EOS 800D, it does offer a near-identical shooting experience. That's built around Canon's excellent Dual Pixel phase-detection AF system. 
The versatile, vari-angle LCD screen and comfortably familiar button layout make it a breeze to shoot with. And you also get 800 shots per charge when shooting with the viewfinder.
Shop our catalog of the 5 Best DSLR Cameras this Mobile Week with Daraz! Where all your favorite Mobiles and Electronics are going up to 75% OFF! It's a deal you don't want to miss out on. Download the Daraz app now and get ready!