Are you pumped up to find out about the new 'Earn More! Shop More' hype at Daraz? Your shopping adventure is about to get a lot more exciting with Daraz Gems!
What Are Gems?
Daraz GEMS work as a digital currency that you can use to avail discounts on anything you shop for on Daraz. Gems are the reward you get for being a loyal customer on Daraz. With continuous engagement and shopping at Daraz you gain opportunities to earn more Gems. You can use Gems to redeem discount vouchers and shop for anything across the Daraz platform.
How Do I Collect Gems
You can earn Gems through;
Daily Check-in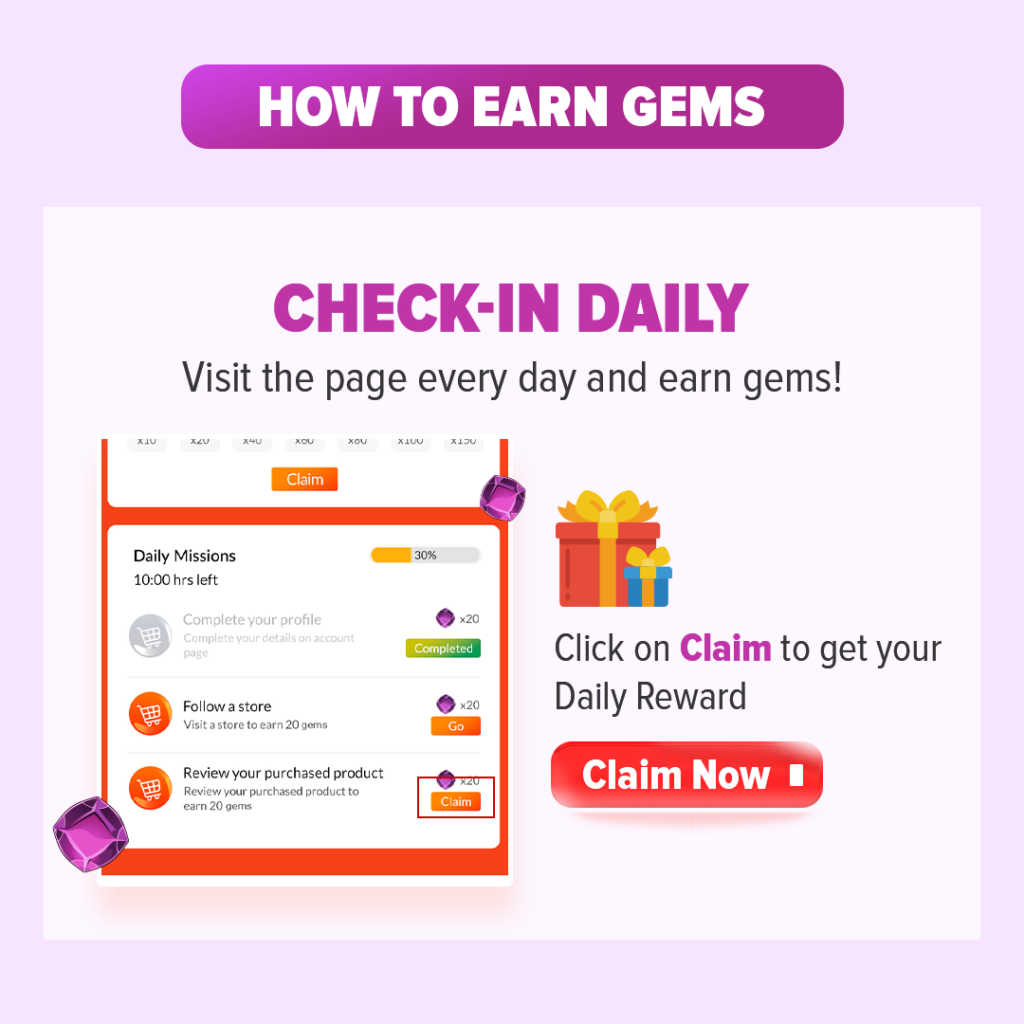 You earn Gems simply by visiting the Daraz Page or signing into your Daraz App every day.
Completing Daily Missions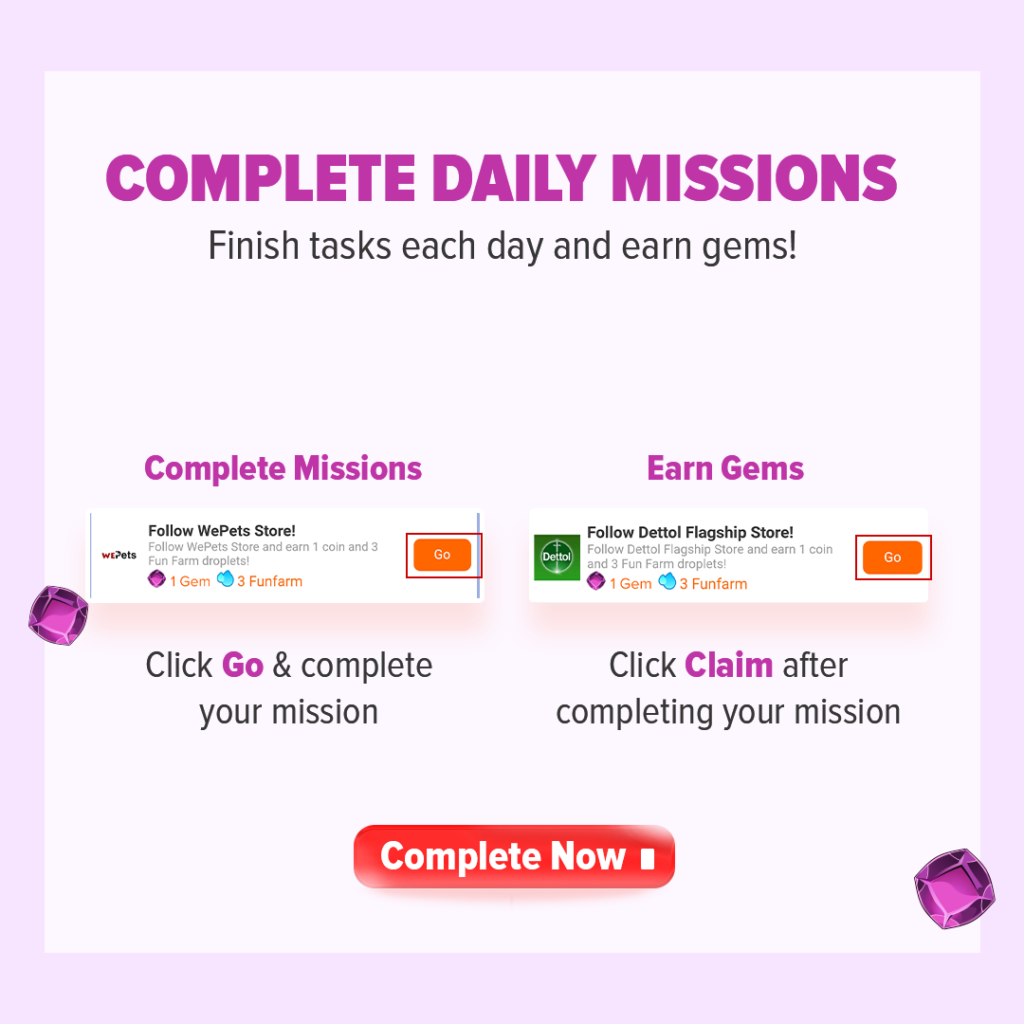 When you go to your Daraz Gems page, you will see simple tasks assigned each day. Therefore, all you have to do is click "Go" and complete these missions. Once the mission is complete, get back to the Daraz Gems page and claim your Gems. We recommend completing as many missions as you can! The more mission you complete, the more Gems you earn.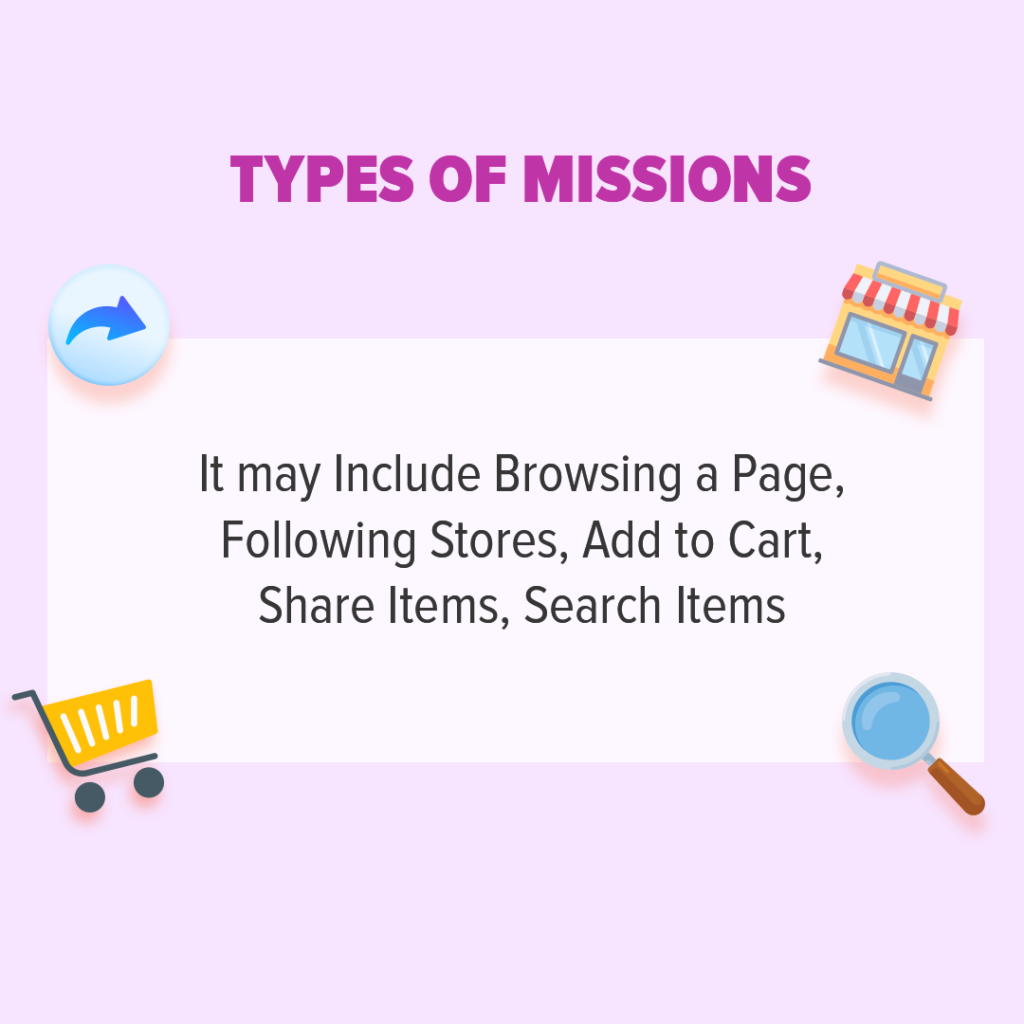 The missions are as simple as searching on Daraz App, following a recommended store or adding a product to the cart. Yes! It's THAT EASY to earn Gems.
Making Purchases on Daraz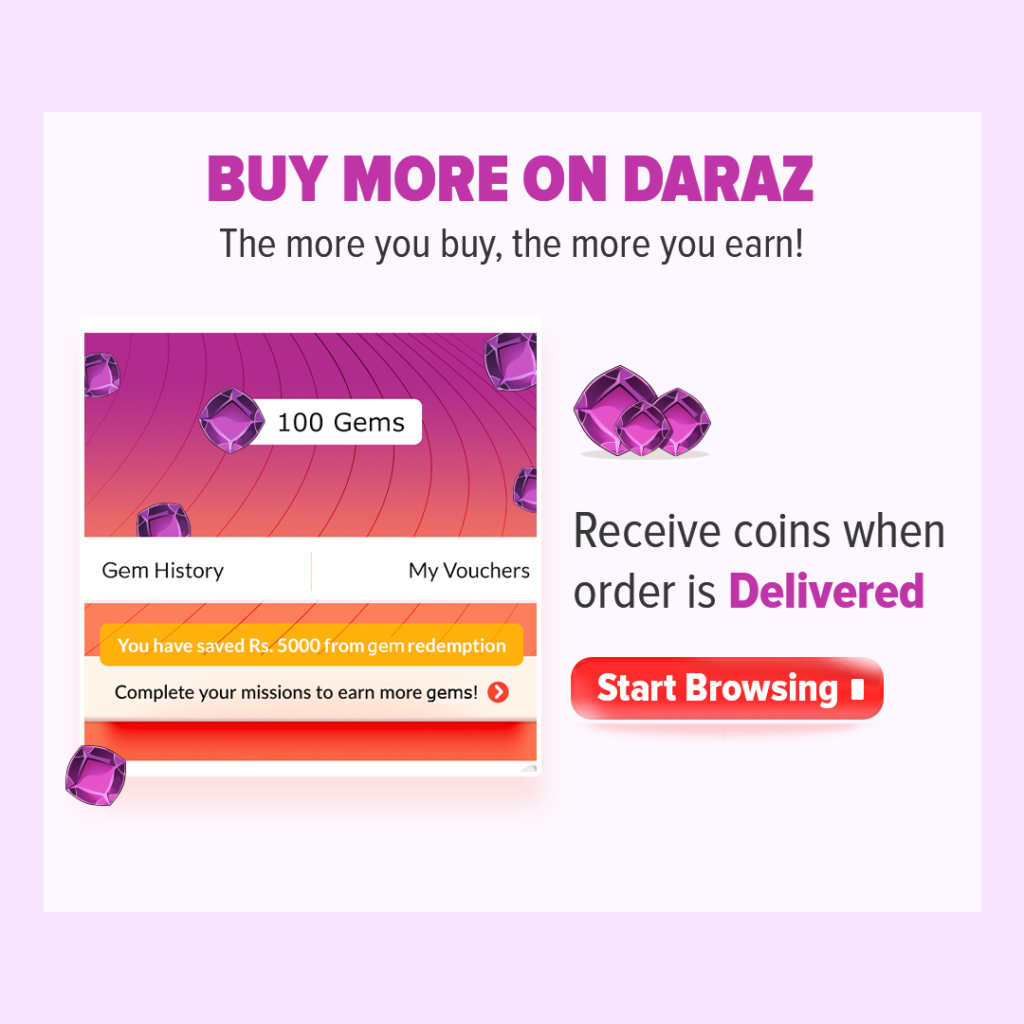 The more you buy, the more you will earn! You have the opportunity to earn 1 Gem for every Rs. 1 you spend (capped at Rs. 1000 for any single purchase). You receive Gems as soon as your product is delivered.
Convert Gems To Discounts
Let's take a look at how you can convert Daraz Gems to discounts.
Daraz Gems Value: 100 Daraz Gems = 1 LKR 
During your next purchase, add the product to your cart. During checkout, your Gems discount will be automatically deducted from your overall bill value. If you wish to not use it, you can do so by switching the toggle off in front of the Gems discount. Please note that the maximum value of Daraz Gems you can use on a single checkout is 3000 gems which means you can avail of an Rs. 30 discount with Daraz gems on a single checkout.
Check Your Gems History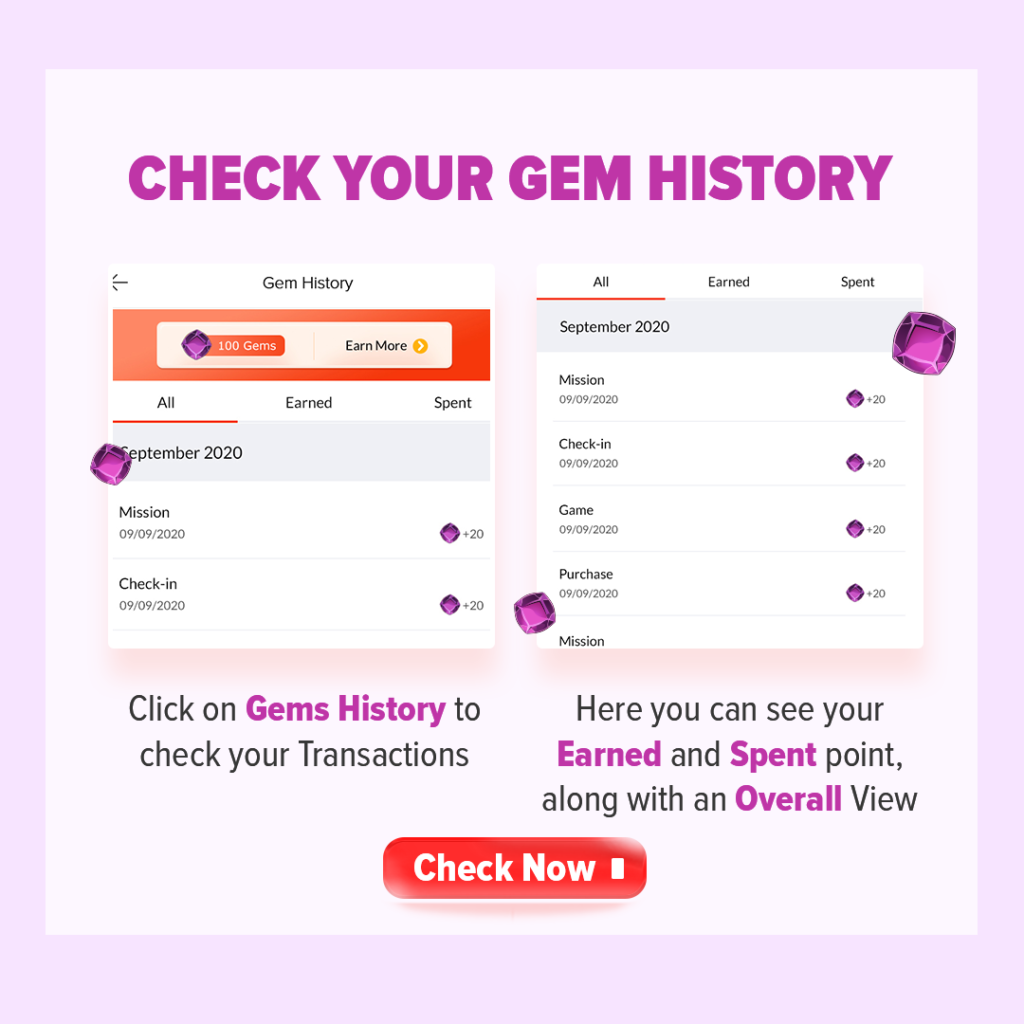 You also can check all the transactions you did with the Gems you earned. Just go to the Gems page and click on Gems history. It will take you to a page where you can see all the Gems you have Earned and Spent.
Daraz Gems is an extraordinary opportunity for all our loyal shoppers to earn extra discounts and shop more of their favourite products on Daraz. If you don't have a Daraz account, download the Daraz app today and join the new shopping adventures. Happy Shopping!