Huge Discounts and Mega Deals on the Best Smartphones of 2021
If you are on the lookout for the best smartphones of 2021, your search ends here. Browse through daraz to find the best smartphones in Sri Lanka.
Are you ready to own one of the best smartphones of 2021? Now would be the best time to purchase your favourite mobile while discounts and stocks last on the Daraz Birthday Sale.
Daraz is celebrating its 5th Birthday. To celebrate, you get a chance to wish for anything on the Daraz platform. Five lucky winners just might have their wish come true. Daraz Birthday Sale starts from the 7th of October. So keep an eye out for big Discounts and Mega Deals on the Best Smartphones of 2021. In addition, there are Up to 75% OFF, Free Shipping, Freebies, Vouchers and Giveaways.
List of Best Smartphones of 2021
| | |
| --- | --- |
| Best Smartphones of 2021 | Smartphone Price in Sri Lanka |
| ZTE A31 | Rs. 18,999 |
| ZTE Blade A5 2020 | Rs. 24,199 |
| ZTE Blade A51 | Rs. 27,599 |
| ZTE Blade A71 | Rs. 29,999 |
| Samsung Galaxy M32 | Rs. 52,284 |
| realme 8 | Rs. 53,908 |
| Samsung Z Flip3 | Rs. 249,999 |
| Apple iPhone 12 Pro Max | Rs. 299,400 |
| Samsung Z Fold 3 | Rs. 399,999 |
ZTE A31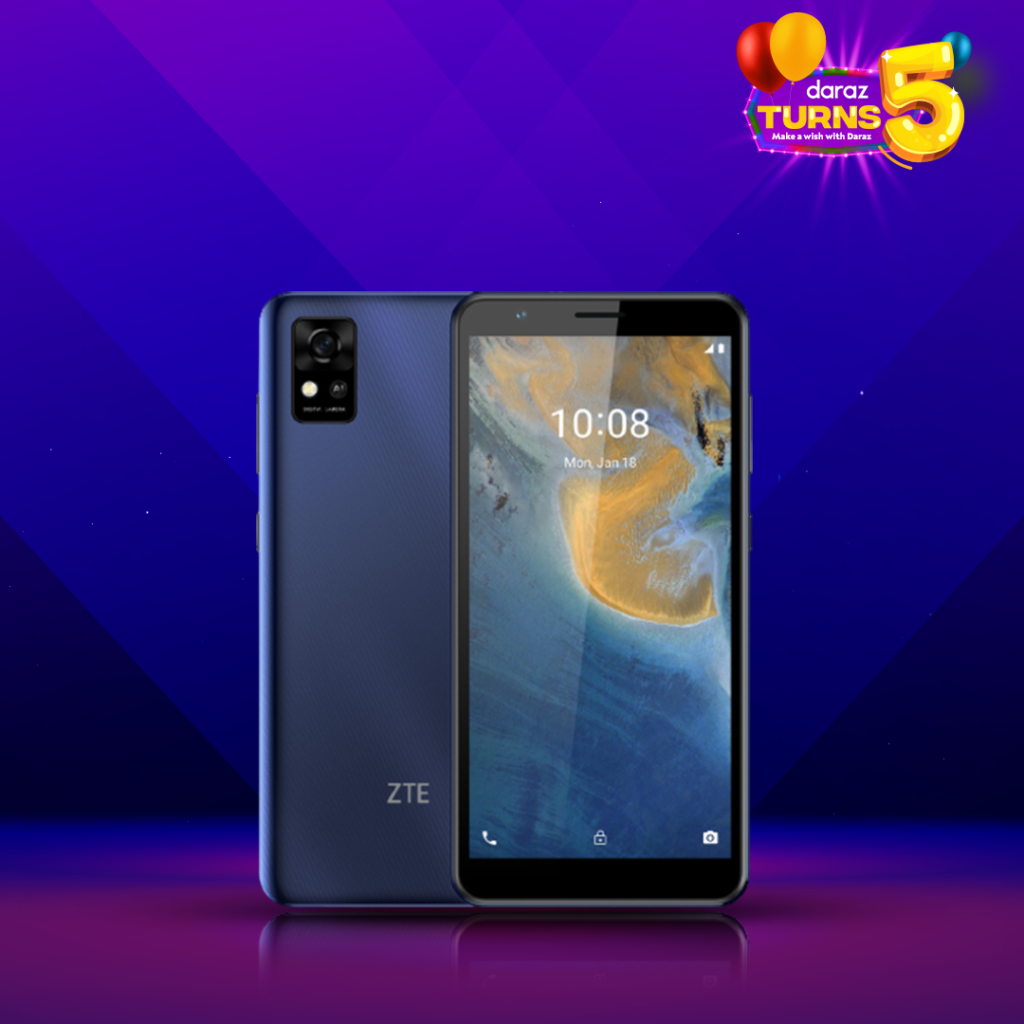 In this fast-paced world, you cannot go on without a smartphone. ZTE Blade A31 is a budget-friendly smartphone. This phone has a minimalist design, making the user experience easy and its curved back cover is comfortable to hold. The phone's storage capacity is commendable as it has up to 32GB ROM* inbuilt storage so it can store any amount of media and other applications. Moreover, the ZTE Blade A31 is based on Android R UI system, which has an easy-to-use interface and vouches for its users for better performance and experience.
ZTE A5 2020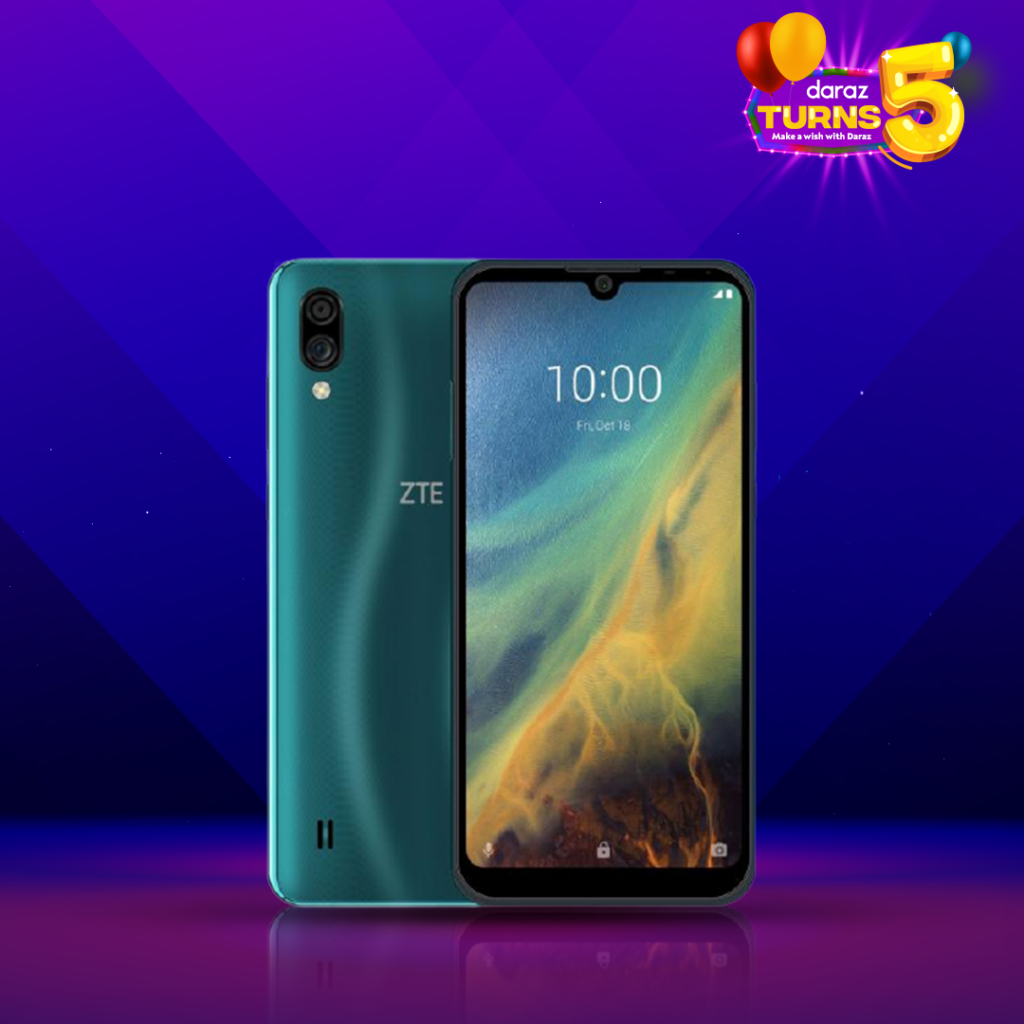 A smartphone has to be powerful and stylish at the same time. The ZTE A5 2020 smartphone comes in two stylish colours. Furthermore, it is excellent in the performance zone, which makes your mobile-related activities extremely fast. The phone has an excellent display which is a 6.09- inch HD+ display. In addition, it captures great shots with its 13M Main Camera. Shop with Daraz during the birthday sale, so you get free shipping, freebies and many other surprises.
ZTE A51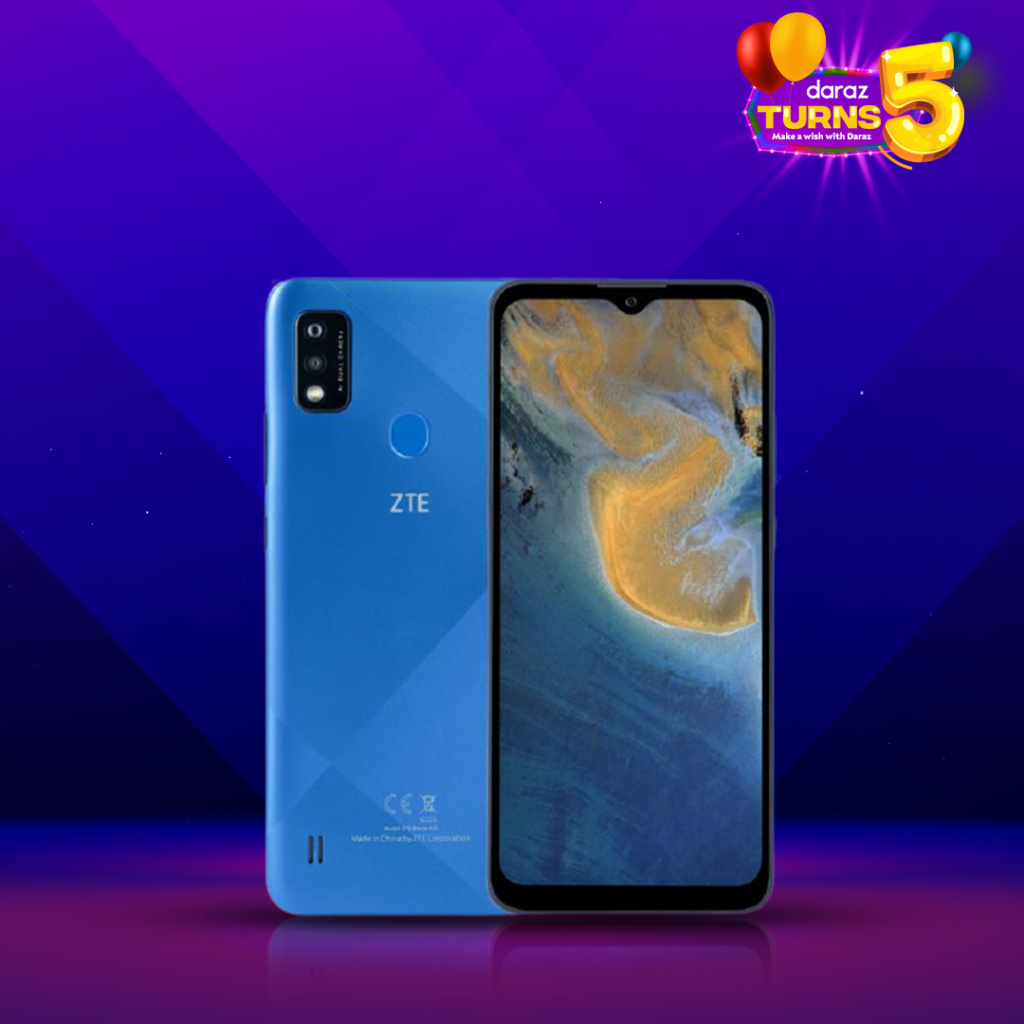 If you are on the lookout for a smartphone with a bright and clear display, ZTE Blade A51 ticks all the boxes. It comes with a 6.52-inch large display allowing you to stream all your content on a larger screen. In addition, it's available in two stylish colours of black and blue. So, you can select the colour that depicts your style. Furthermore, it's an affordable phone featuring all the basic specs to make your everyday life an adventure. The device features a 13 MP main camera and a 5 MP selfie camera, allowing you to capture good quality images on the go. So, if you are looking for a basic phone that fits the modern lifestyle, the ZTE Blade A51 is it.
ZTE A71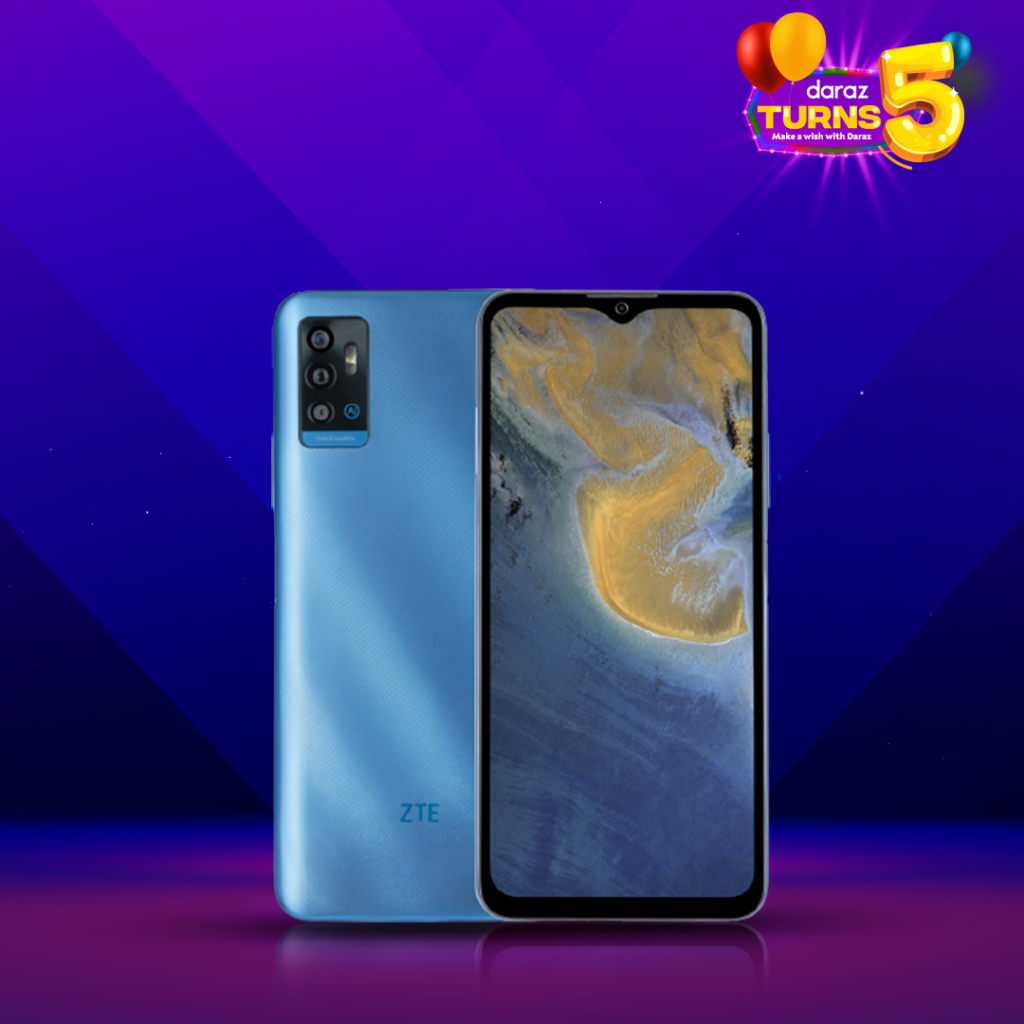 The ZTE A71 has made smartphone upgrading easy! You can either use face unlock on this phone or simultaneously switch to the fingerprint scanner. Are you hunting for a phone with a quality camera? The ZTE A71 smartphone allows you to capture colourful photographs of high quality with a 16 MP main camera. Furthermore, it's a triple-lens camera with a 120-degree wide lens, f/1.8 main camera and depth lense.
The ZTE A71 is designed to capture extraordinary photographs and videos. Moreover, you can capture moments regardless of the time of the day thanks to the low light photography capabilities. Finally, you can stay worry-free and continue your fast-paced life without any disruption as the phone has an impressive 4000 mAh battery capacity.
Samsung M32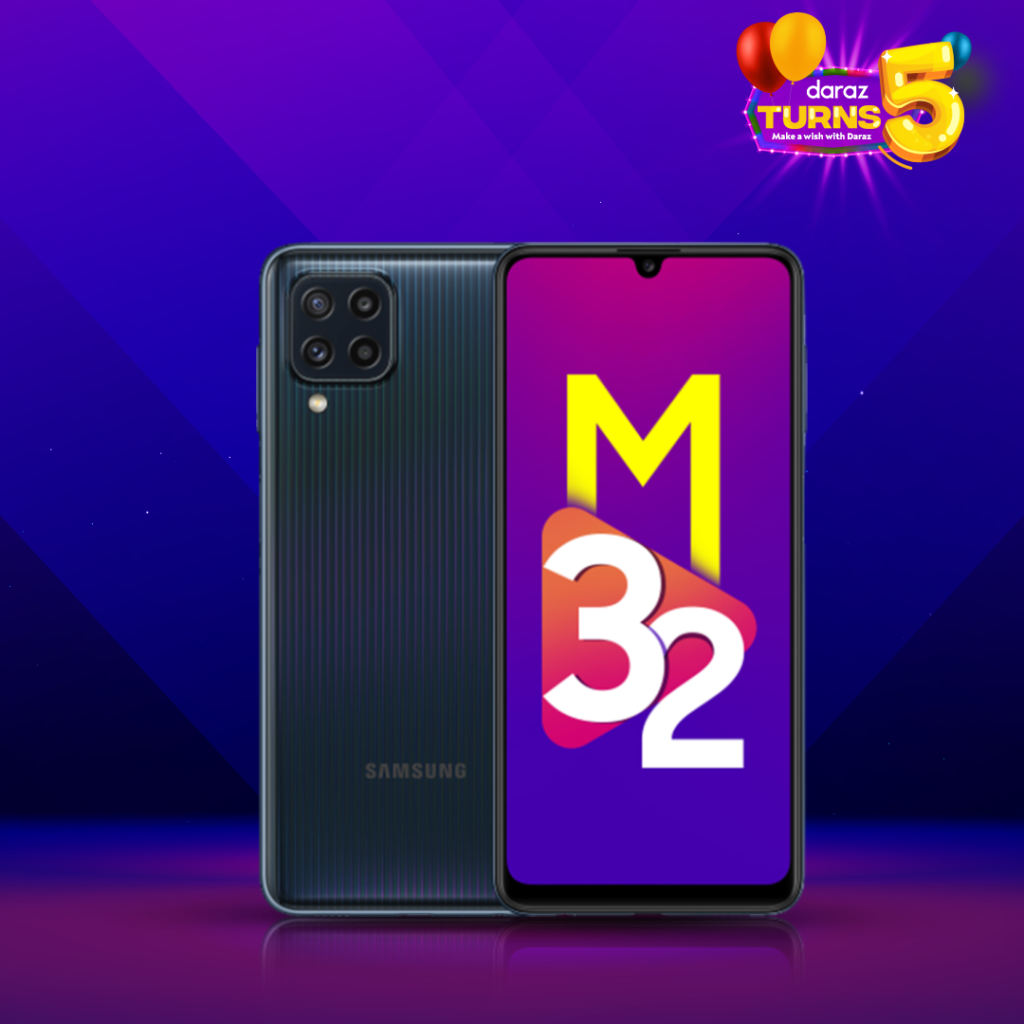 Samsung M32 is a solid smartphone. This phone carries all essential features if you are considering a phone upgrade. Moreover, the M32 comes with a super 6.4 inch AMOLED display with corning Gorilla Glass 5 to protect the phone's screen. Furthermore, you can capture self-portraits with the 20 MP front camera. Eternalize beautiful memories with your family and friends with a rear camera with brilliant features such as LED flash, panorama, and HDR. If this is your choice of phone, browse through the Daraz app during the Daraz Birthday sale so you can get the best discounts on this phone.
Realme 8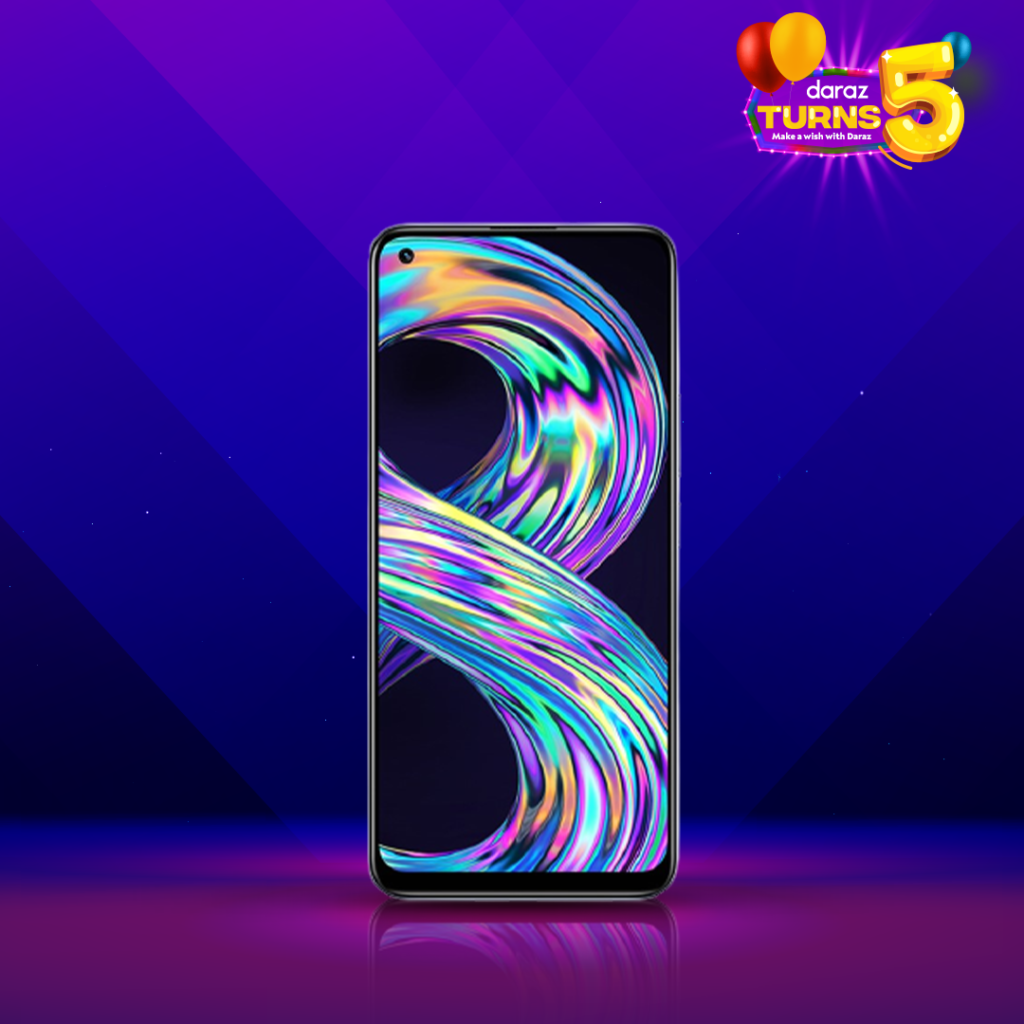 If you are looking for a high-quality mid-range phone, Realme is one brand your can trust. One of their latest addition to the market is Realme 8. The phone boasts a 6.4-inch AMOLED display with a waterdrop notch to house the selfie camera. That's not all. It comes with a fantastic 64 MP primary camera allowing you to capture crisp and clear images in any light condition. In addition, you can level up your selfie game with the 16MP front camera. Finally, the Realme 8 features a massive 5000mAH battery which the manufacturer claims could last 43 days in standby mode. It's one phone that provides the total bang for your buck.
Samsung Z Flip 3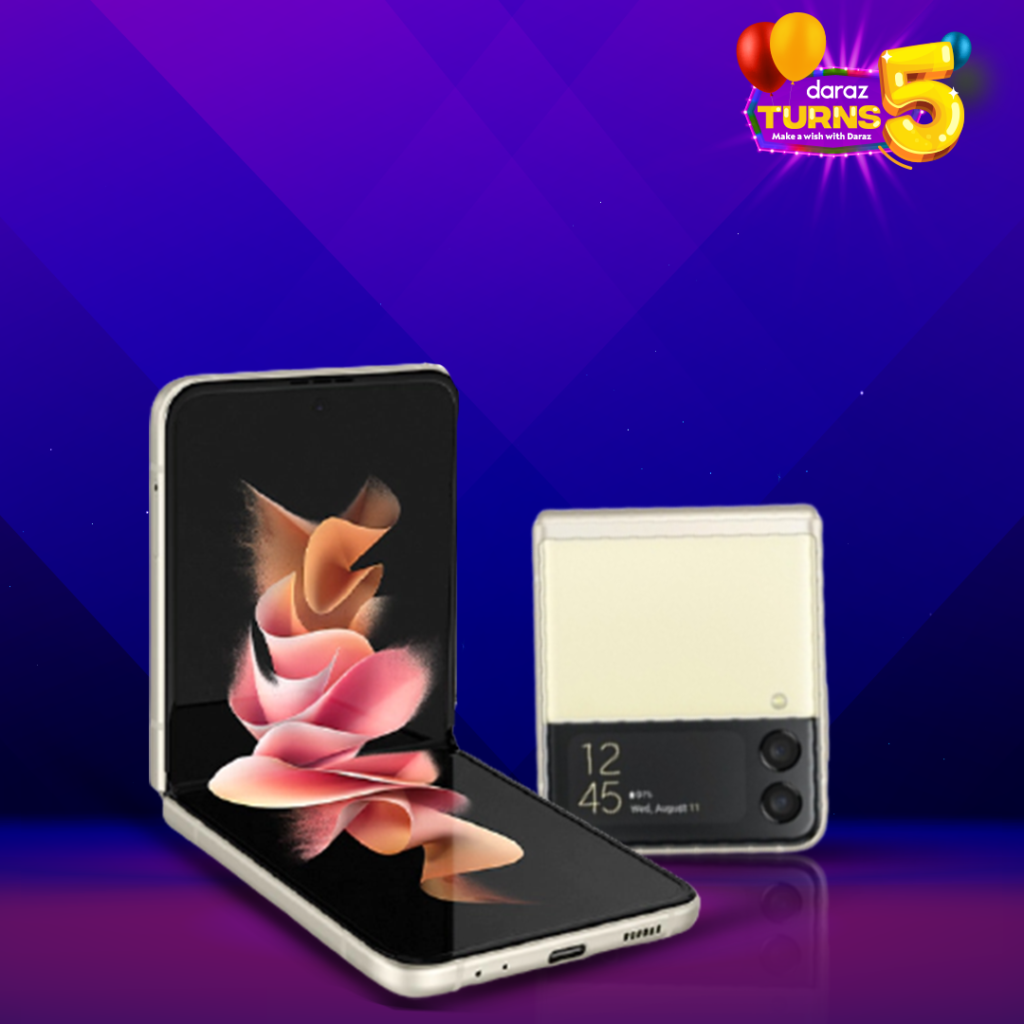 The Galaxy Z Flip is a flagship product from Samsung Electronics that pushes the limits of what a smartphone can accomplish. It's a new stylish phone which is ready to change the shape of your world. Furthermore, the Z flip is the first foldable phone available in the market. The device accompanies a 6.7-inch display that folds and fits right in the palm of your hands when you choose. Add to that; the Galaxy Z Flip has a striking new design several stylish colour choices that distinguish it from other smartphones. If you have been waiting to get the Z Flip 3, this is your chance. You can purchase it at a great discount during the daraz birthday sale.
Apple Phones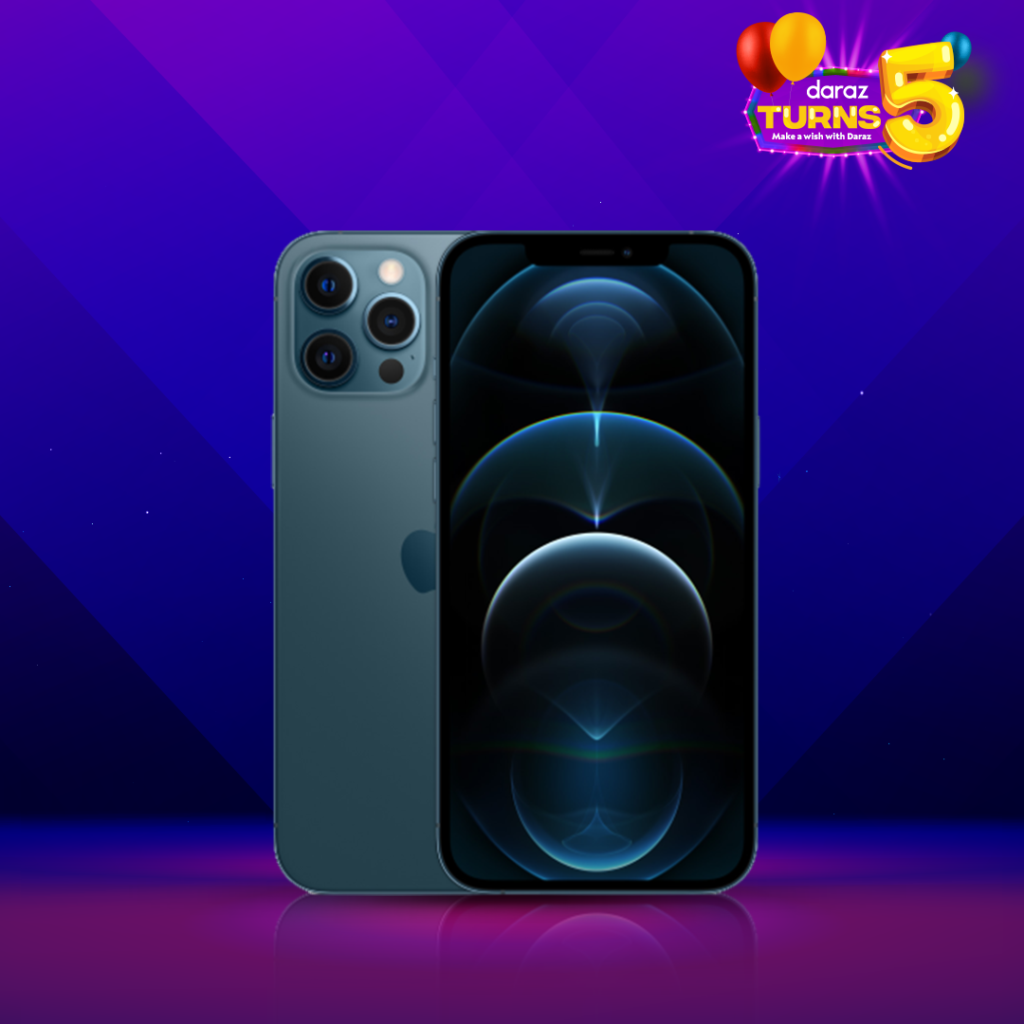 Have you been waiting to own an Apple iPhone, bit thought it was a bit pricey? Now is your best chance. Get the most out of the discounts, mega deals, bank offers, and instalment plans during the Daraz birthday sale. You are sure to grab a great deal on an iPhone during this sale.
Samsung Z Fold 3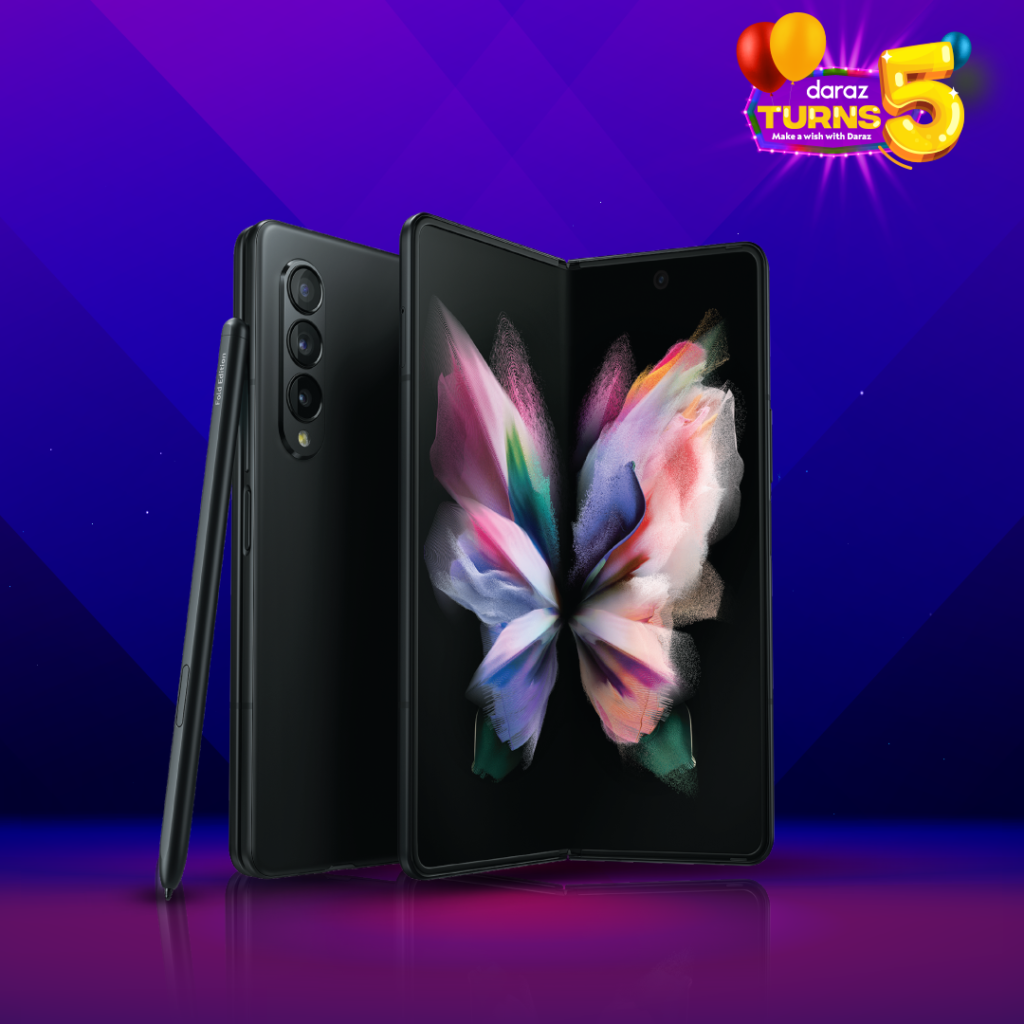 If you are ready to unveil a world of possibilities with a foldable phone, Samsung Z Fold 3 is going to leave you mesmerized. It's one of the only foldable phones in the world. This phone allows you to immerse yourself in a theatre-like visual experience with the 7.6-inch Infinity Flex Display. The additional space to view your favourite content can unleash a world of possibilities for the creatives out there. So, click on the image above to take a look at the detailed specs this phone has to offer.
So get ready to shop till you drop from the 7th of October. You have big bargains on the best smartphones of 2021. Shop with our brand partners realme, Samsung, VIVO, OPPO, Apple, Huawei, Nokia, Xiaomi, Greentel, Etel, Itel, and ZTE to get Up to 75% OFF, Free Gifts and Giveaways, Free Shipping and Vouchers. Furthermore, if you shop with your bank cards, you will be eligible for an additional 12% discount during the Daraz Birthday Sale. So, get ready to shop till you drop!
If you are shopping on a budget, don't forget to check out our blog post The Best Android Phones in Sri Lanka Under 35,000LKR (2021).