Xiaomi Phones
Lowest Xiaomi Mobile Price in Sri Lanka: Phones Under Rs. 65,000 (2021)
Now you can get the lowest Xiaomi mobile price in Sri Lanka on Daraz. If you search for the best Redmi phone price in Sri Lanka for 2021, you are in the right place. Read on to find out the top-selling Xiaomi phones in Sri Lanka under Rs. 65,000.
Are you looking for the lowest Xiaomi Mobile Price in Sri Lanka? Then, find a list of the best Redmi phone price in Sri Lanka for 2021 below.
List of Best Xiaomi Phones Under Rs. 65,000
| | |
| --- | --- |
| Phone |        Price in Sri Lanka |
| Xiaomi Redmi 9c price in Sri Lanka | Rs. 26,690 |
| Xiaomi POCO M3 price in Sri Lanka | Rs. 35,999 |
| Redmi Note 10S price in Sri Lanka | Rs. 52,990 |
| Xiaomi Poco X3 Pro price in Sri Lanka | Rs. 57,900 |
| Xiaomi Redmi Note 10 Pro price in Sri Lanka | Rs. 61,990 |
In this day and age, the mobile phone is used for much more than calling and texting. As a result, the expectations of consumers from a mobile phone have changed drastically over time. The phone accomplishes the tasks of a camera, a television, radio, and so much more.
Therefore, all smartphone manufacturers compete to come out with premium features that surpass the others. Xiaomi is a leading manufacturer of smart devices of optimum quality. They stand out from the rest when it comes to offering reasonably priced electronics of premium quality. It stands true for their range of mobile phones as well. So, without further ado, let's take a look at some of the best Xiaomi mobile phones available in the market.
Xiaomi Redmi 9c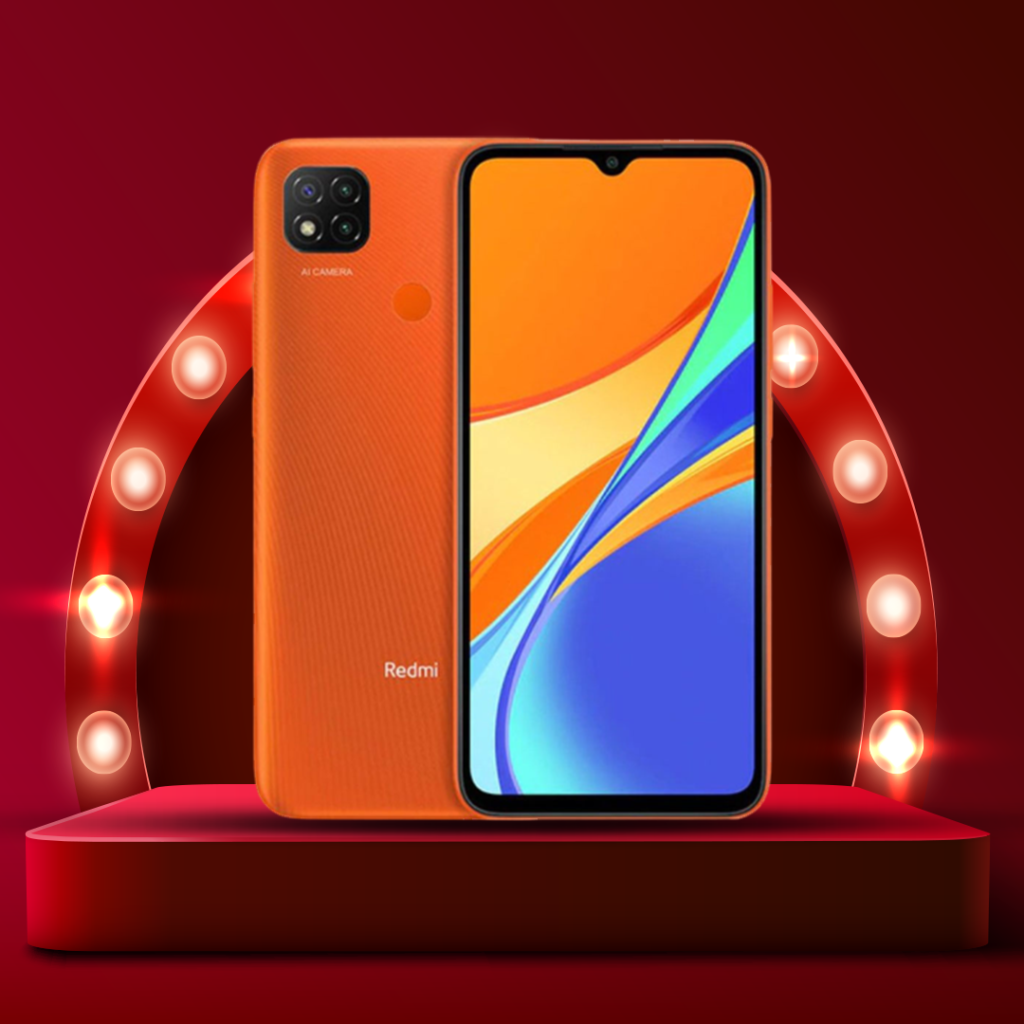 The Redmi 9 series is one of the most amazing and affordable series of phones that Xiaomi launched in 2020. A couple of highlights of Xiaomi Redmi 9C are the quad rear camera and the dot drop notch 6.53-inch display.
The 13 MP main camera, a 2 MP macro camera, LED flash, along with a 2 MP depth sensor makes it an ideal phone to capture magical moments of day or night in photographic perfection. Capture portraits like a Pro and explore microscopic details in objects with the macro lens. Additionally, capture selfies of perfection with the AI beautify selfies camera. Furthermore, did you know it comes with features such as palm shutter and Kaleidoscope Effect? You can play around with it and get creative with capturing photos and videos.
You can rest easy that this device will not run out of juice easily while you keep yourself entertained with capturing and viewing content. The 5000 mAH battery can last for days in low power mode. That's not all; it comes in a sleek, stylish design and several colours such as Midnight Gray, Sunrise Orange, and Twilight Blue. The Redmi 9C is the perfect mid-range phone with everything you need.
Xiaomi POCO M3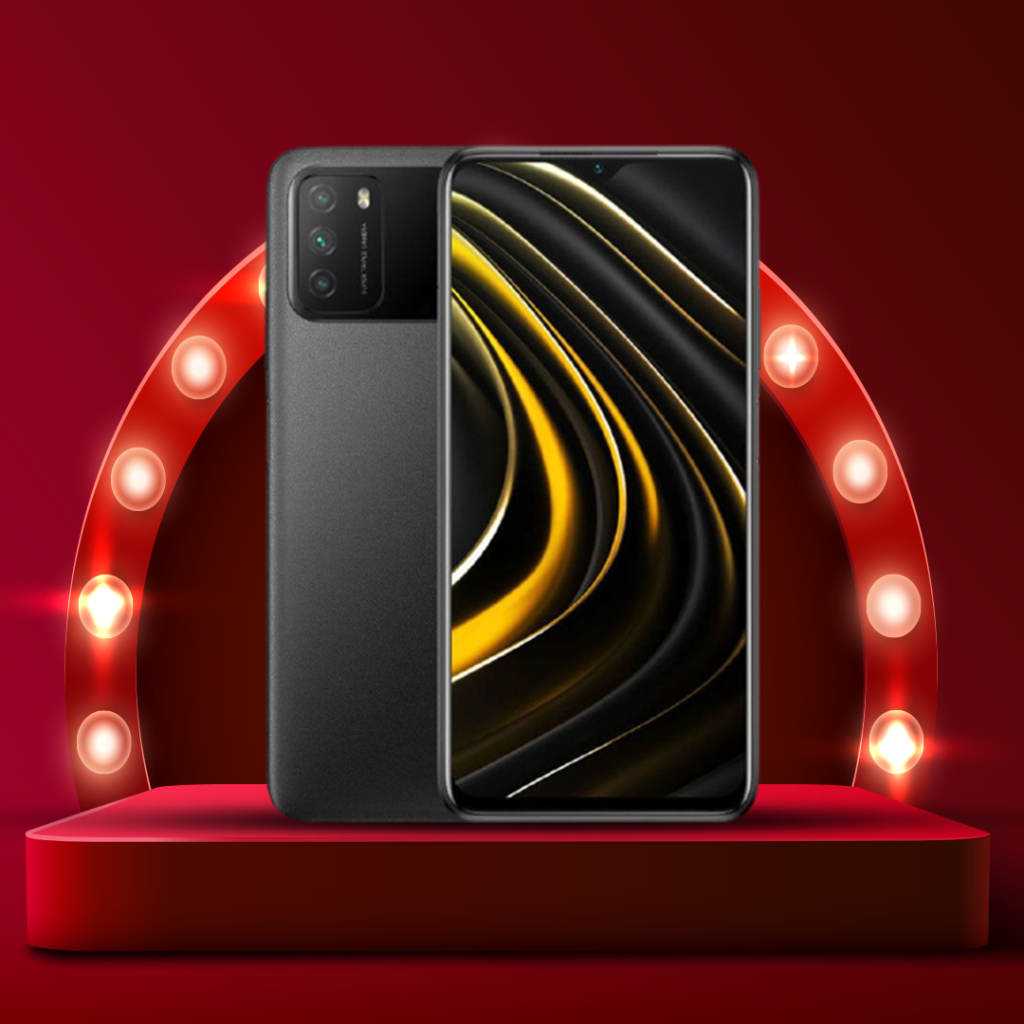 Are you looking for a smartphone that vibes with your style whilst delivering excellence in every specification? Xiaomi POCO M3 ticks all the boxes for a low-end budget smartphone. It comes with a 6.53″ IPS display with Full HD+ resolution, allowing you to have an immersive viewing experience while you watch content.
The device has a battery of 6000mAH which is found in flagship phones. Therefore you don't have to worry about carrying a charger around all the time. Furthermore, it comes with 18 W charging and reverse charging capabilities, ensuring that the phone gets charged in a matter of minutes.
The triple camera with the 48 MP rear camera is ideal for capturing amazing photographs. In addition, the drop-down selfie camera boasts an 8 MP lens which is ideal for recording videos or taking selfies on the go.
Redmi Note 10S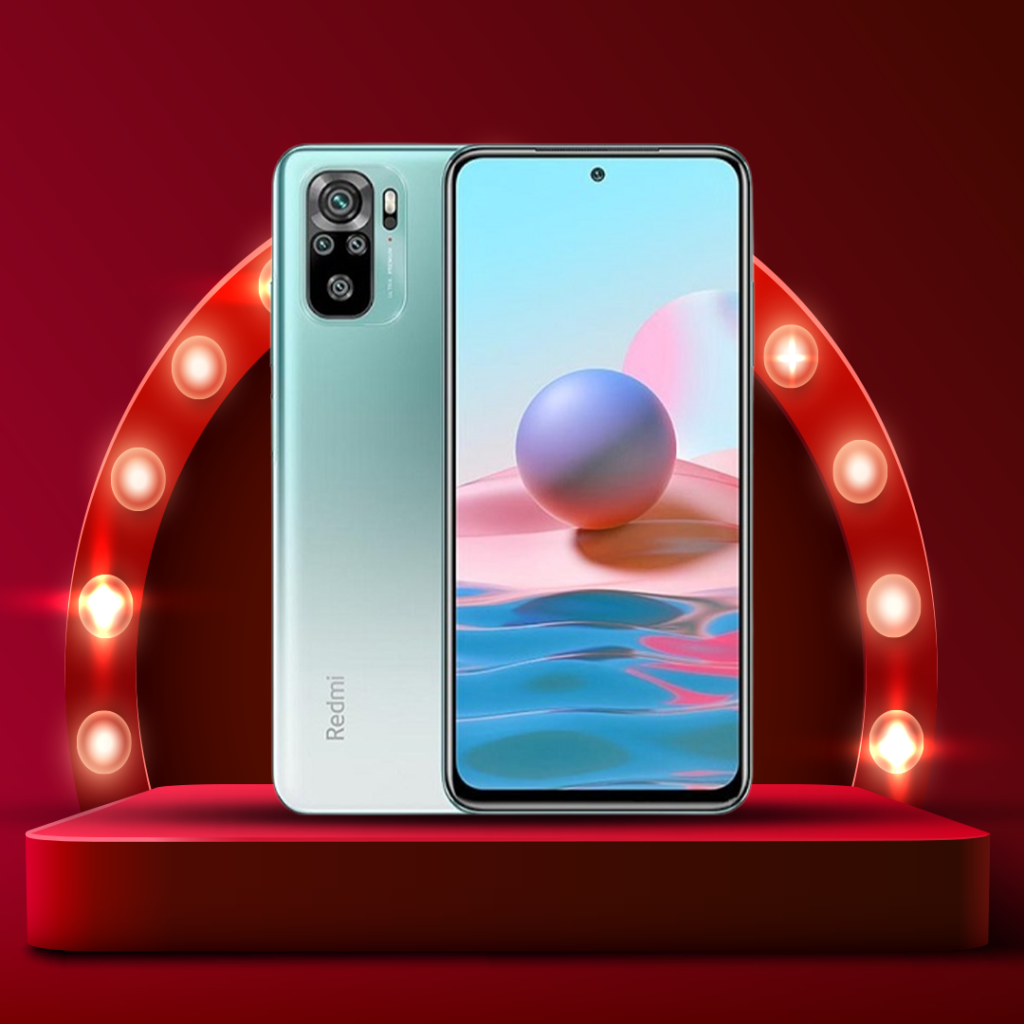 Xiaomi is an accredited, fast-moving company that crafts smartphones with incredible performance. Its latest addition, the Redmi Note 10S, is a true-blue device that is obtainable in the mid-range segment. Therefore, it is the foremost budget-friendly option if you have decided to upgrade your smartphone!
This phone has a smart and AMOLED display that gives the user extraordinary clarity, making the viewing experience mind-blowing. Just as much as it's affordable, the Redmi Note 10S has good camera specs with a 4 rear camera to make your pictures look exceptional so that you can capture the most precious moments at any time of the day!
You can play your favorite game for prolonged hours without any disruption because this phone comes with a well-built 5000 mAh battery, and you will detect the 33W faster charger, which only requires 30 minutes to supply battery up to 50%.
The Redmi 10S aids the users with colour options such as Ocean Blue, Onyx grey, and pebble white. Additionally, you can treasure memories as you get an internal storage of 64 GB – 128 GB, and if you wish to expand the storage space, you can do it with the support of the SD card.
Look no further and purchase the  Redmi Note 10S because this is a smartphone that comes with a chic design and a powerful processor to provide the best user experience for you.
Xiaomi Poco X3 Pro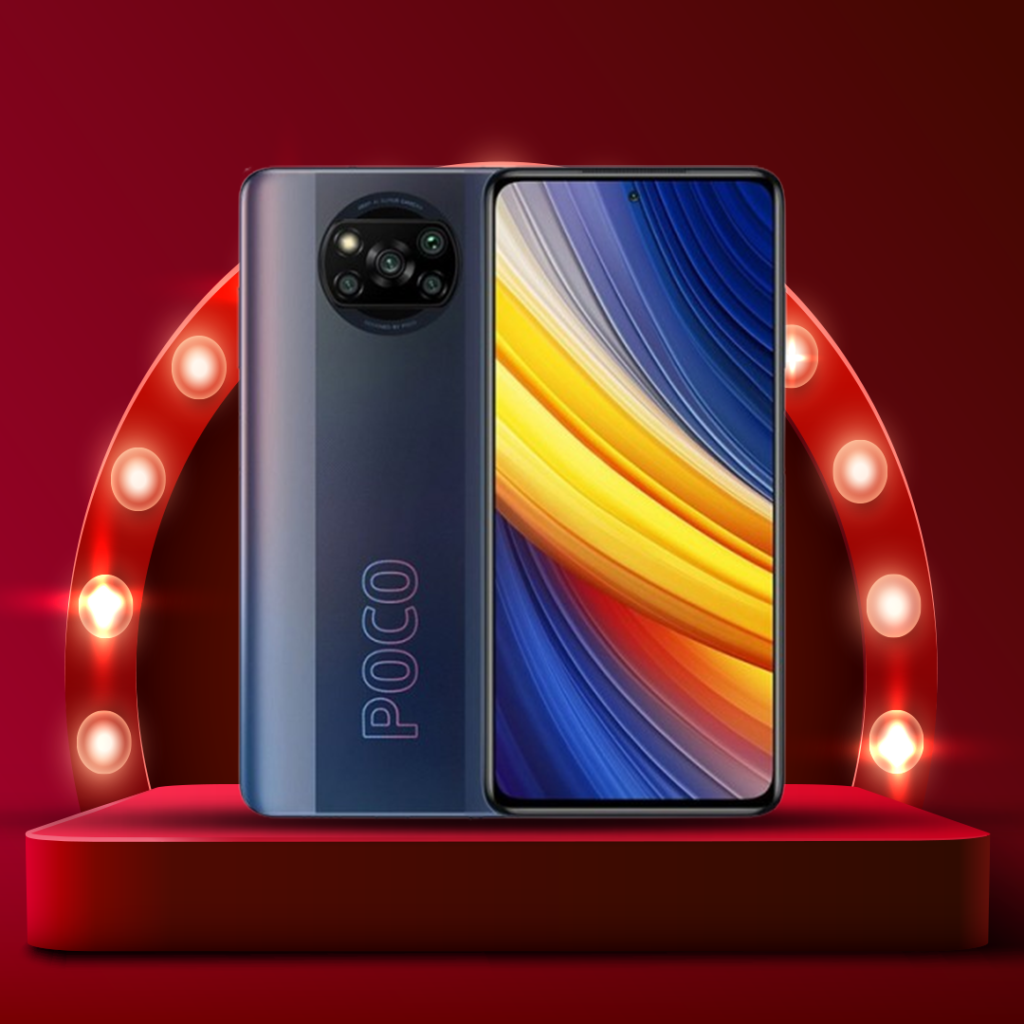 Xiaomi Poco X3 was launched on September 29, 2020. It comes in two different variants. The 6GB+64GB and 6GB+128GB. The phone comes in two striking colours, Shadow Gray, Cobalt Blue. You can pick the colour that matches your style.
The POCO X3 has an excellent rear quad-camera setup that includes a 64MP main camera, a 13MP ultra-wide-angle camera, a 2MP macro camera, and a 2MP depth sensor that captures spectacular images and videos of exceptional quality and detail.The phone also features a 20MP front camera to snap away those Instagram-worthy selfies.
POCO X3 has a bunch of innovative features for those looking to stand out from the rest. It includes six kaleidoscope options, Gold vibes mode, Cyberpunk mode, multiple new picture filters, and AI Skyscaping 3.0, which presents creative and innovative ways to brighten up users' social media pages. The phone comes with 4K video recording as well as features such as smooth video zoom, focus peaking and AE/AF lock, LOG/RAW format support, and Vlog mode. If you are seeking a mid-range phone with flagship-level specs, this is the perfect device. If you are seeking the lowest Xiaomi mobile price in Sri Lanka, you can buy this device on Daraz.
Xiaomi Redmi Note 10 Pro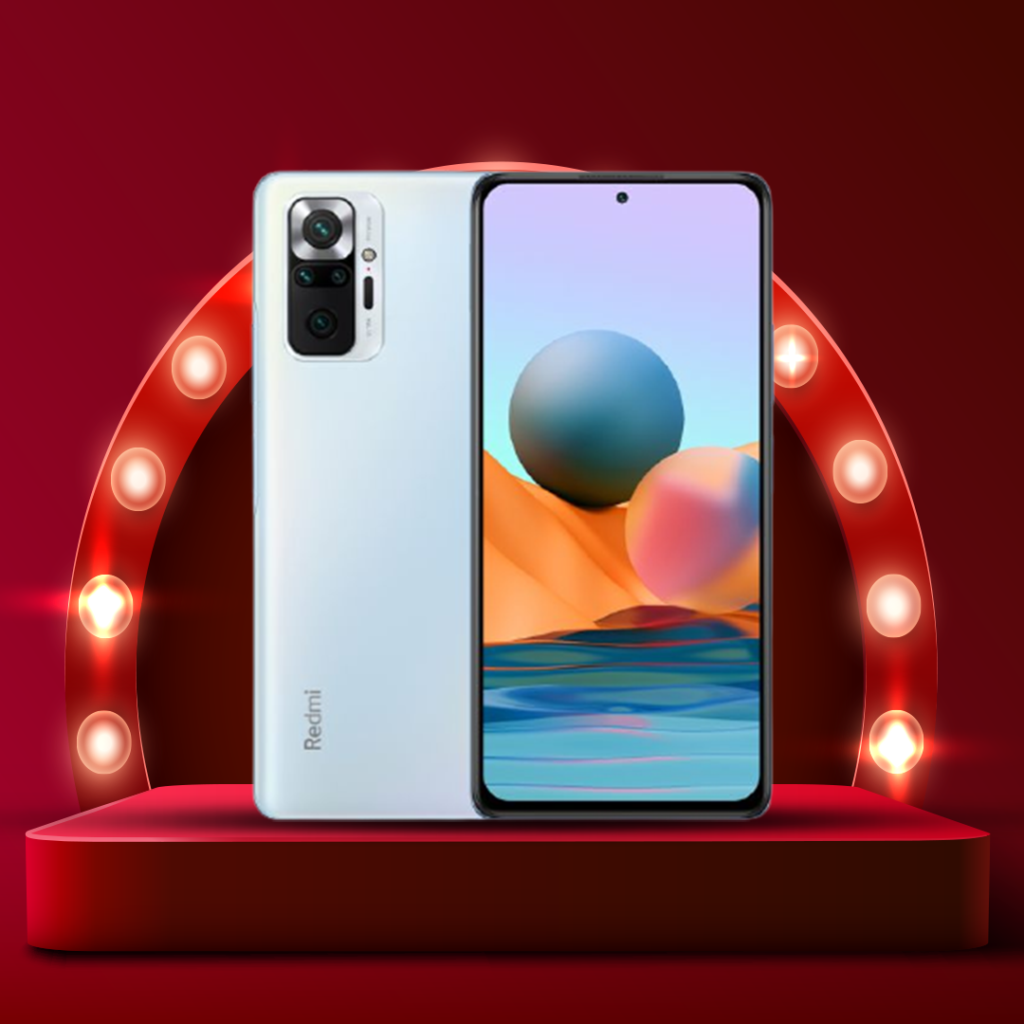 You can challenge all creative boundaries with the 108 MP camera on this device. The high-quality flagship-level camera technology allows you to take clear, crisp images and videos.
Get your game on with the Redmi Note 10 Pro and live your life in the fast lane with the long-lasting 5020 mAh battery life. You can stream videos, play games, and browse all your social media and still have the battery power to spare at the end of the day. When you are running low, plug it in and power it up super fast with the 18W charging.
Plunge into a cinematic experience with the large 6.67-inch FHD+ Dot drop display of the Redmi Note 10 Pro. So you can binge all your favourite content with amazing clarity.
If you seek to upgrade your phone, we hope this article was helpful. Don't forget to check out The Best Android Phones in Sri Lanka Under 35,000LKR (2021).