6 Must-Have Brands Offering Kitchen items for sale in Sri Lanka
If you are searching for kitchen items for sale in Sri Lanka, then you are in the right place. You're most likely to start your day in the kitchen and spend more time on a regular basis preparing meals for your loved ones. That is exactly why you should make the space look aesthetically pleasing!
Are you looking for kitchen items for sale in Sri Lanka? Daraz always adds value to your lives by bringing the best products to your doorstep. So, if you are hunting for kitchen items for sale in Sri Lanka, you're at the right place as the world's biggest one day sale 11:11 is starting on November 11th. So, get ready to join the shopping adventure.
You can save more and buy more! Because you will receive discounts up to 75% off on selected products and get free shipping exclusively on the Daraz app!
Did you know that you will be able to discover over 3 million products? Well, if that's not epic, we don't know what is! As always, Daraz exceeds everyone's expectations by delivering fantastic products as well as offers just for you!
Your kitchen has to be maintained in an orderly manner, and here is a list of 6 prominent brands that can help elevate the look of your kitchen!
Dankotuwa Porcelain PLC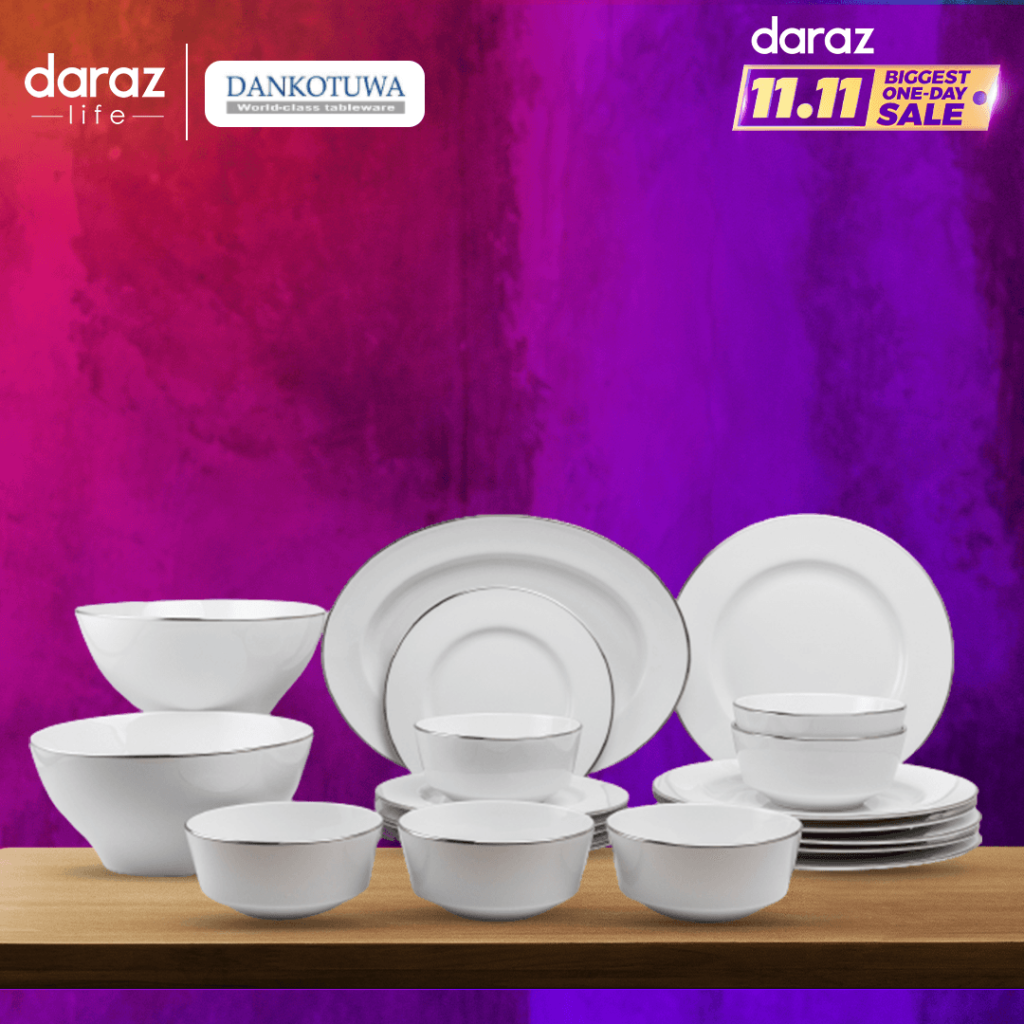 Whether you're hosting a party or simply serving a casual meal, what how you serve it should look appealing to the eyes.
Dankotuwa is a local brand that has made its presence in the tableware industry for over two decades producing well-crafted pieces.
There are practical aspects of tableware that you need to know, such as portion control and preventing the food from turning cold. Besides, you need to ensure that you utilize the most suited plate for every food you serve. For instance, if you are to plate up dessert, there are dessert plates dedicated to serving its purpose.
You can make the dining experience exceptional with Dankotuwa's tableware that resembles class with a sophisticated touch!
HomeLux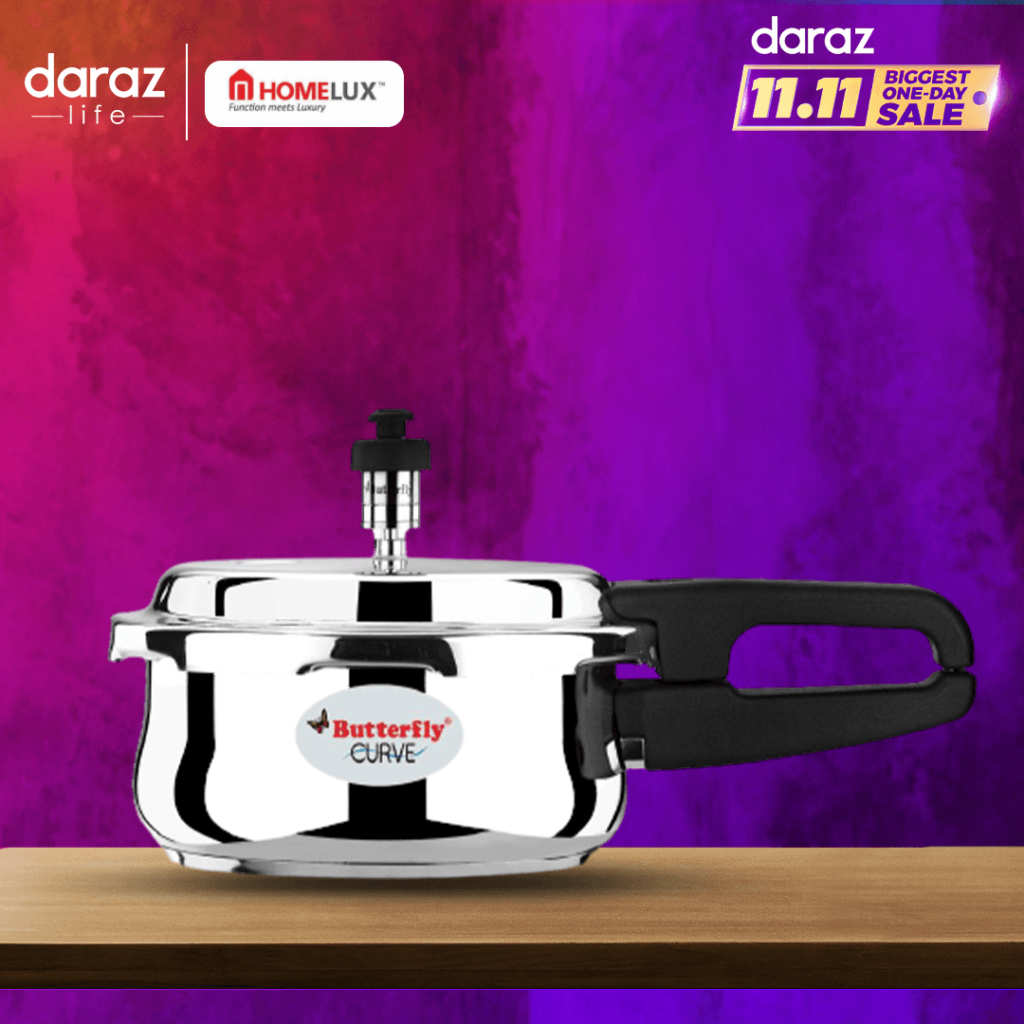 HomeLux has been retaining in the market providing kitchen supplies for years now. They offer a one-stop shopping experience on the Daraz app, so you can shop all your cooking items to accessorize your kitchen!
If you want to speed up the process of cooking, HomeLux has a range of marvellous pressure cookers for an affordable price.
Furthermore, If you are leading a busy life, you can put together a delicious meal in a single pot with the help of a pressure cooker. It saves time and is ridiculously user-friendly!
Homelux envisions providing a comfortable and productive lifestyle, which is why they have many useful products in store for you. 
Five-Star Melamine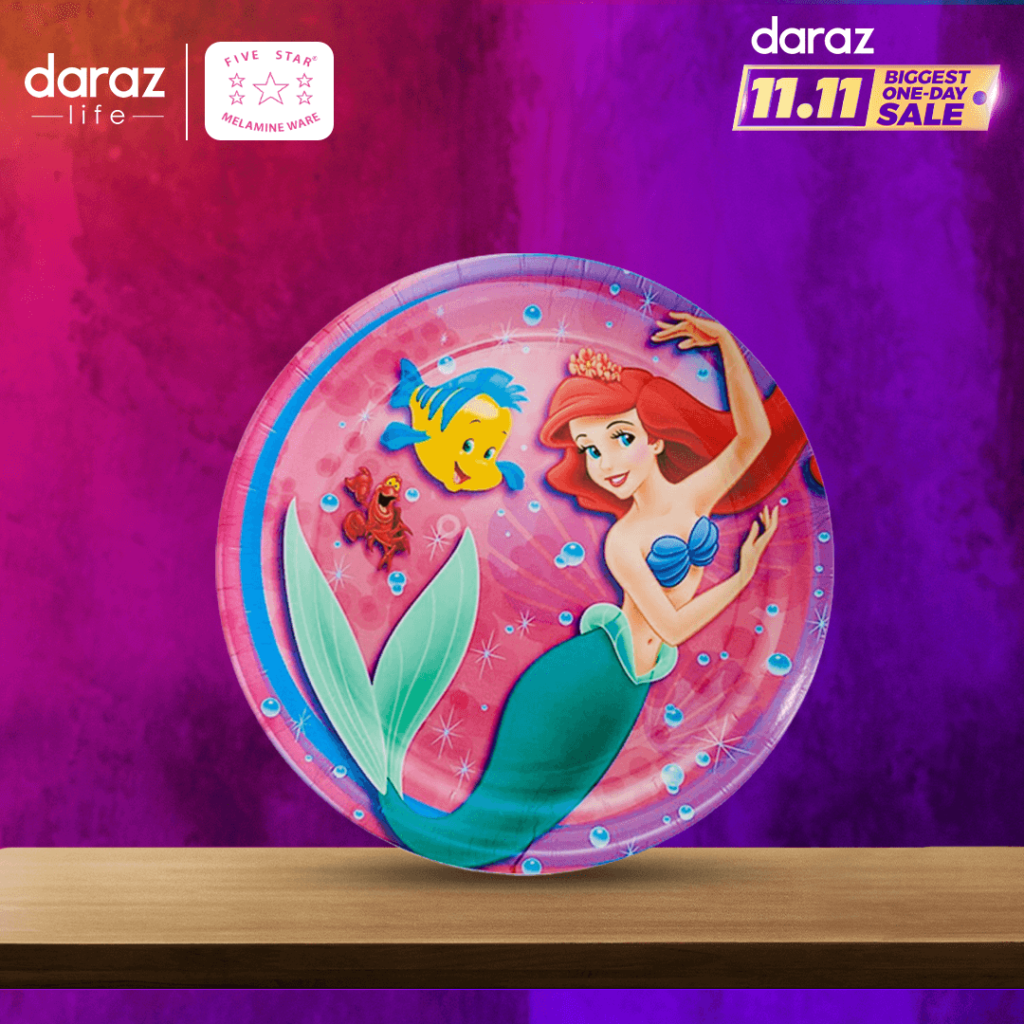 Five-Star Melamine has an assortment of children's plates to make your munchkin's mealtime fun! There are heaps of reasons as to why you should get your hands on these plates. Firstly, melamine plates are unbreakable; hence you can entertain your kids by serving without any fear. Aside from that, Five-Star Melamine's products are non-toxic and are BPA-free.
Five-star Melamine delivers products that are 100% authentic, and all their products are manufactured in Sri Lanka. They are a trusted brand because they are food grade certified and are extremely safe for children.
Lanka Houseware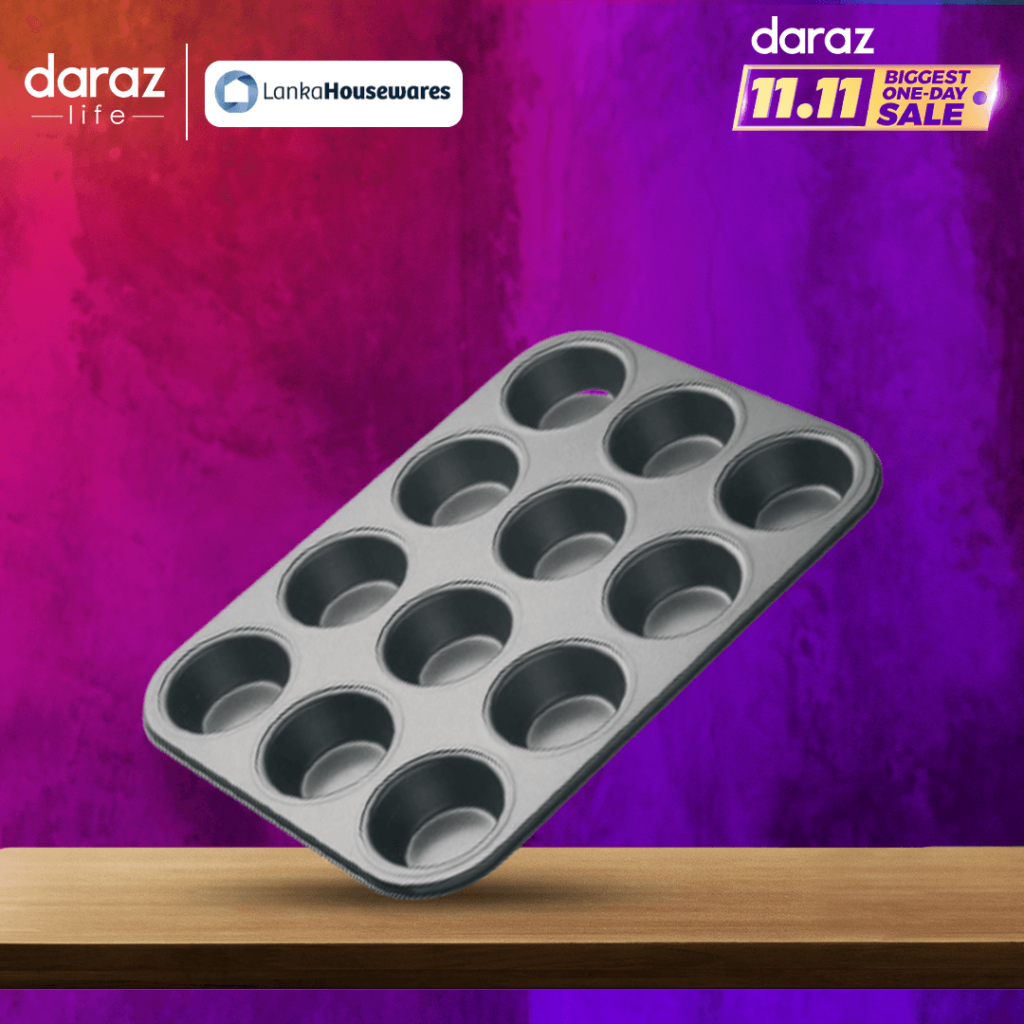 If you want to get better at baking and make it a skill, you need practice! But to do that, you need the right tools for it.
Lanka Housewares is a well-established online venture that brings you the housewares and kitchenware you are looking for!
Take the opportunity of showing your creativity in the form of baking! Also, this cupcake tray does not limit you from baking only cupcakes; you can try baking some muffins for breakfast, tarts, and much more. You can bake a dozen of cupcakes in one go with Lanka Housewares' cupcake tray!
Promo Lanka Marketing
A kitchen is empty without food storage containers. Promo Lanka has eco-friendly Frasco jars that will help you preserve all your ingredients and condiments. Glass jars have unimaginable benefits, unlike plastic! They can be recycled, are non-toxic, and has a prolonged shelf-life.
There are abundant health factors hidden behind glass jars. If you are someone who prefers a healthful lifestyle, Promo Lanka sets you the path! They are a successful brand that food and Beverage (F&B) and Table Top solution's provider.
If you want to make a positive impact on the environment, you should replace plastic with glass. It isn't merely safe, but it protects you from being exposed to harmful chemicals.
Laksela Lifestyle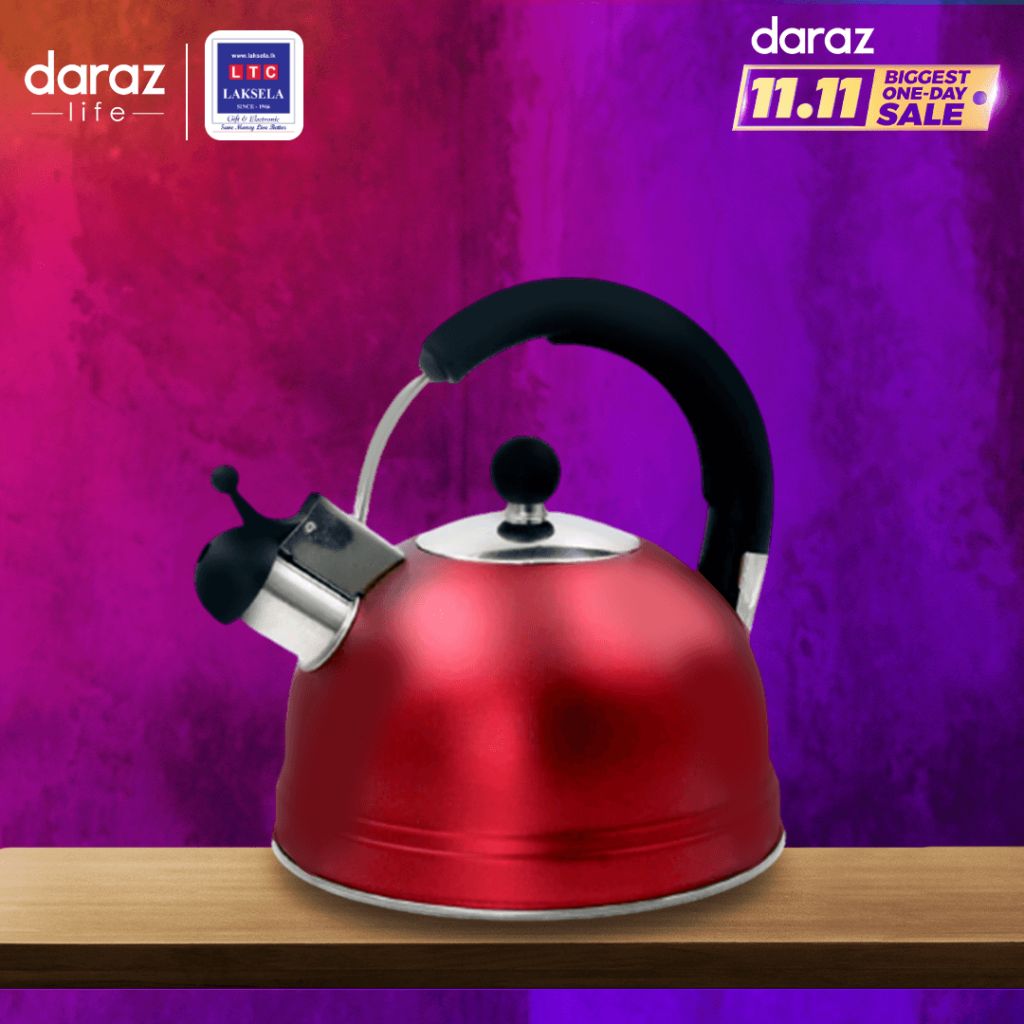 A kettle is a utensil that is used almost every day! The Laksela Lifestyle store on the Daraz app brings you easy-to-handle water kettles that can be used for a longer period.
This Whistling Kettle has a metal body and alarms you when the water reaches its temperature by a whistling sound. Furthermore, this kettle has the ability to hold 2,5ml and come along with an insulated handle and lid.
The Laksela lifestyle store has a variety of products that you can discover on the Daraz app that will be much helped in your kitchen chores!
Visit our reputed brand partners Dankotuwa Porcelain PLC, Promo Lanka Marketing, Laksela Lifestyle, Homelux, Five-Star Melamine, and Lanka Houseware, especially on the world's biggest sale 11:11 and stand the chance to receive discounts up to 75% off, enjoy free shipping! And don't forget to download the Daraz app for more updates.  And amazing products to purchase!